It's the most charming New England destination! If you're heading out to enjoy the East Coast sunshine any time soon, don't skip this laid back guide to the BEST things to do on Nantucket.
This quaint little island is located about 30 miles from Cape Cod, Massachusetts. It's jam-packed full of all the New England charm you could dream up!
Learn all about this magical destination, and why you should add this beautiful hydrangea-packed island to your travel list. From famous photo ops to delicious eats, we've got it covered.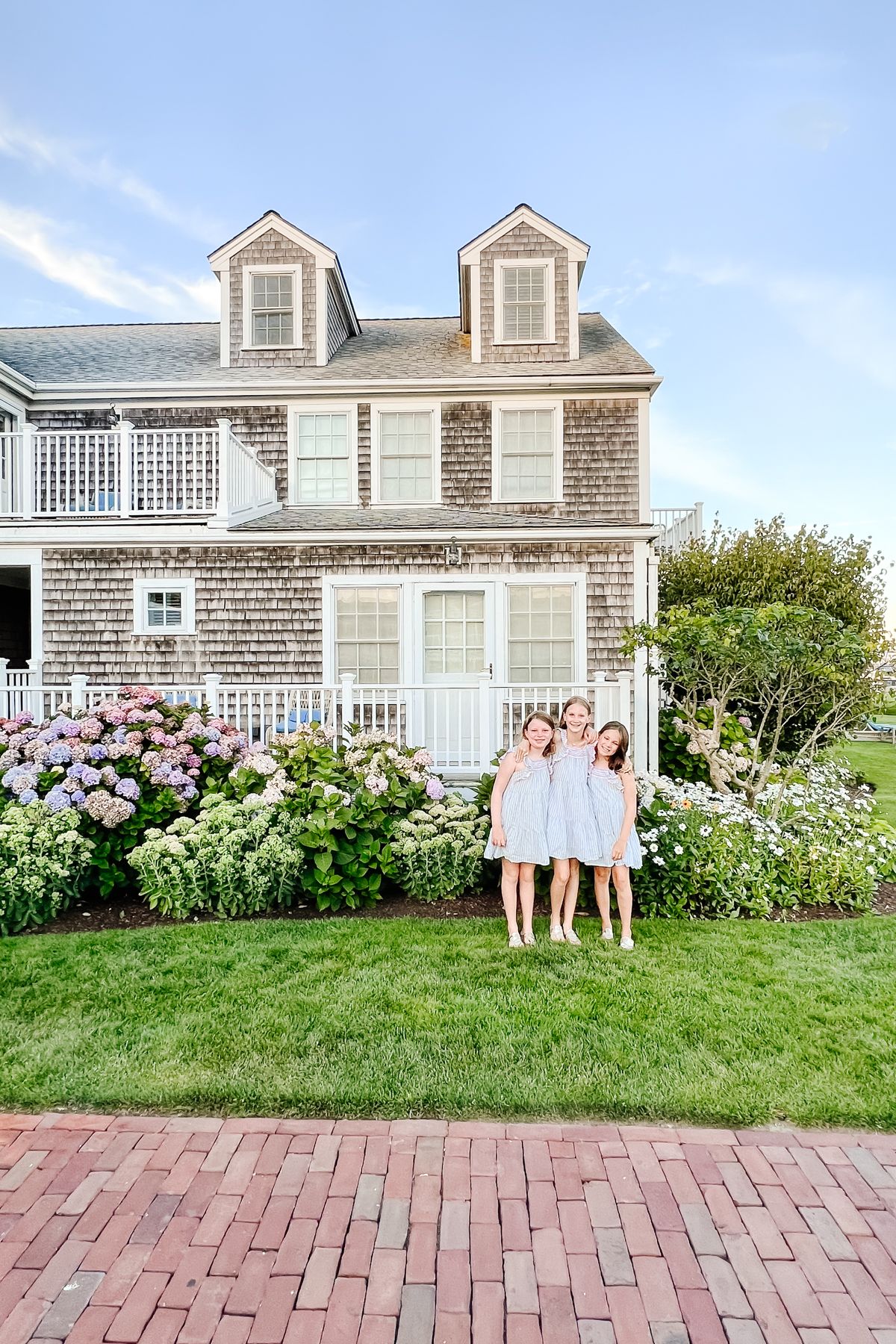 If you've followed along for long, you'll know that my love for waves and sand runs deep! From our lakeside cottage to our favorite beach town of Seaside Florida, I love to share our family adventures on the water.
We are lucky enough to visit my uncle in Bethany Beach Delaware each summer. This year, we decided to head out early and extend our time on the Atlantic. We visited Martha's Vineyard (learn Where to Stay on Martha's Vineyard here) and the island of Nantucket!
Today, we're rounding up what makes Nantucket so special. I hope this post is helpful to you when it comes to planning your own trips.
Use the drop down Table of Contents menu to navigate this post, and don't forget to pin and share for later!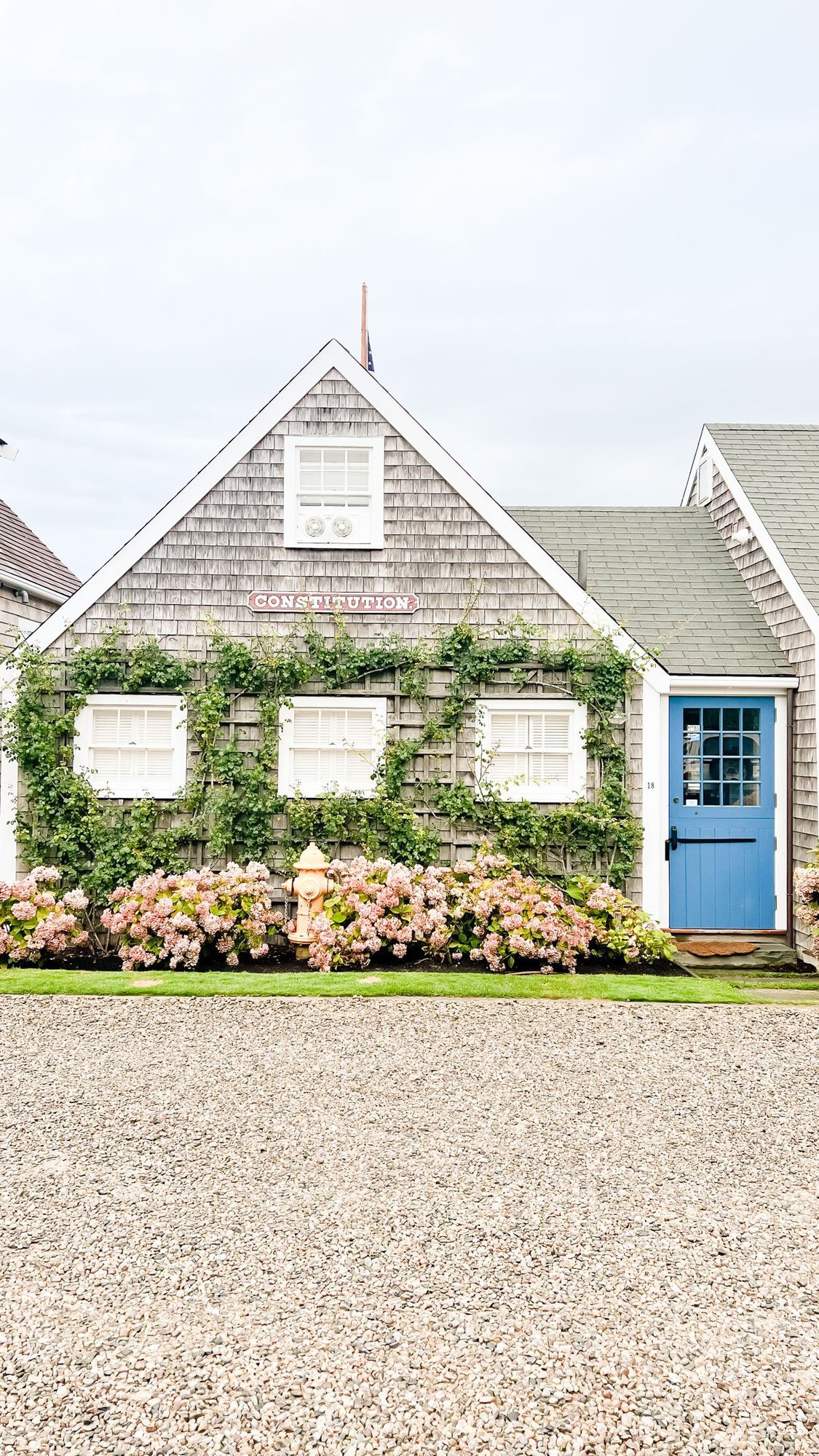 Things to do on Nantucket
If this quaint little island is on your must-see list, this post is for you. I'm sharing the top things to do in Nantucket – if you ever make it past photographing all the charming buildings and spectacular hydrangeas, that is!
While we've visited Martha's Vineyard before, this was our first chance to share the beauty of Nantucket with the girls. We adored the delicious food, the beautiful scenery, sailing and so much more!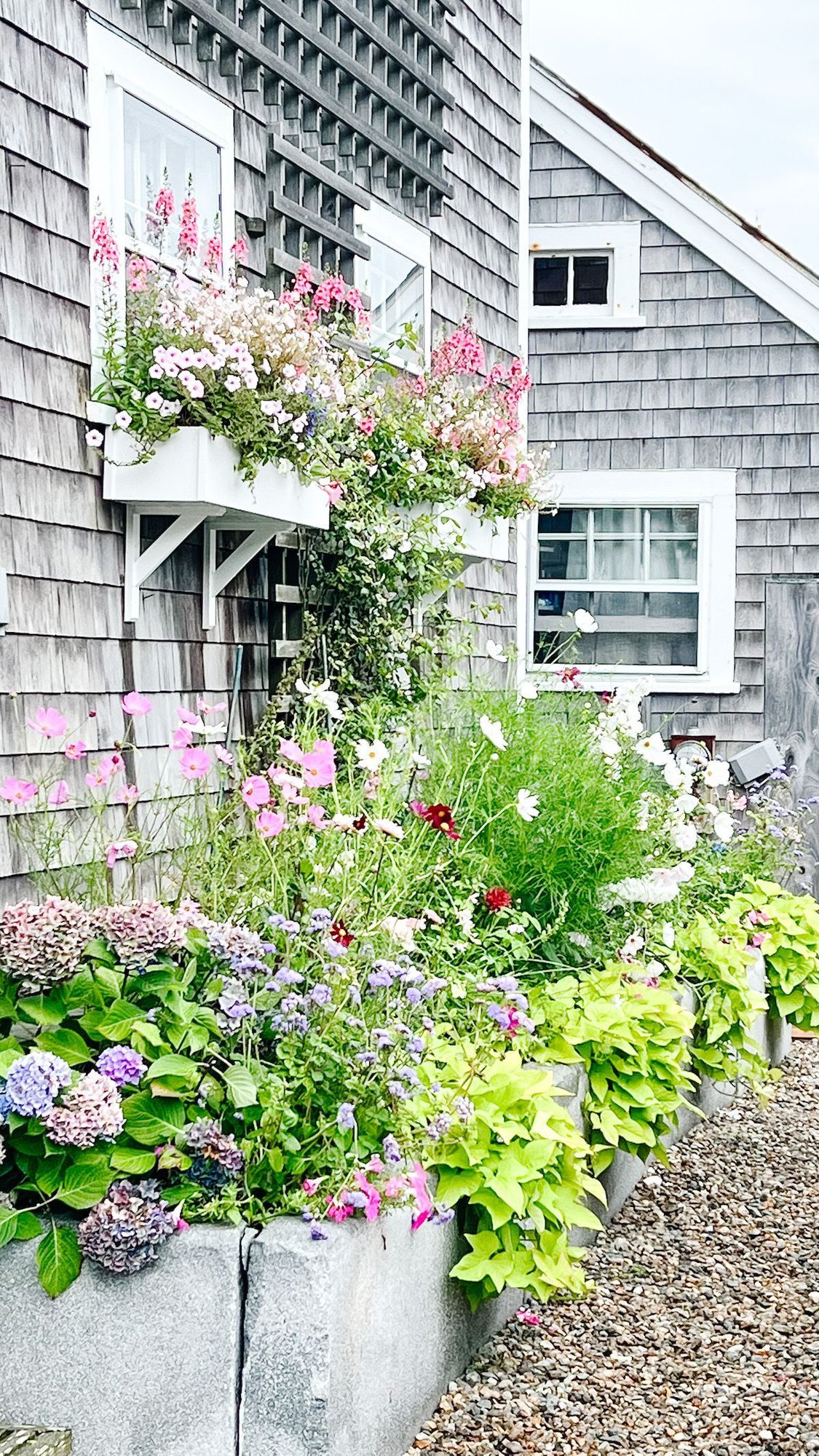 Tips
While the hydrangeas are at their peak in July, traveling to Nantucket in September is wonderful because the crowds are lower.
Need rainy day entertainment? Check out the movie theatre, the Dreamland!
Watch the sunset at Steps Beach (also home to the famous hydrangea highway for photos).
Dress comfortably – avoid heels with the cobblestone streets and uneven paths in mind!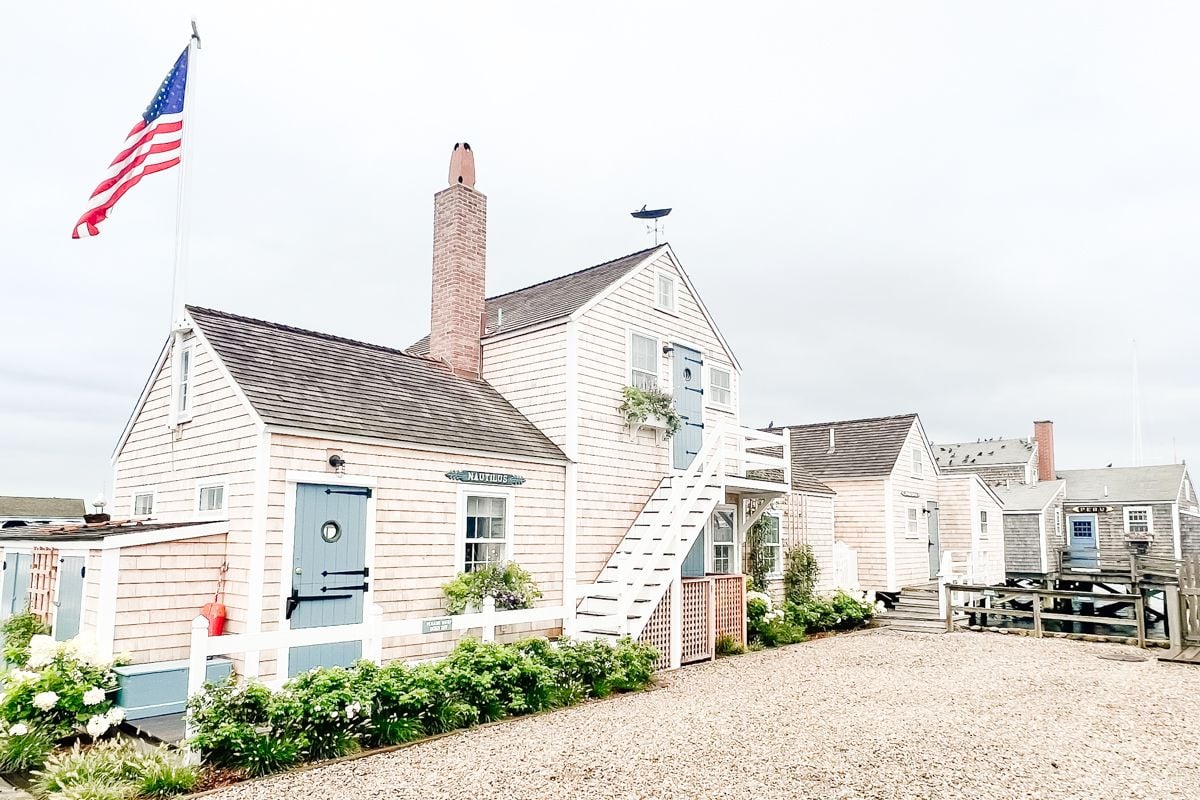 Where to Eat
There are so many wonderful options, you can't go wrong. However, here were a few standouts from our trip!
Brant Grill at sunset – yard games, great kids menu (seen below, at night).
Juice Bar – this is a Nantucket cult classic for ice cream. Be ready for a line, when we went the line wrapped around the building and down the street at night!
Straight Wharf Restaurant – Serving up fresh, local, and/or in-season eats with a more fine dining side and a casual bar side too.
Nantucket Tap Room – a beautiful patio for an afternoon drink.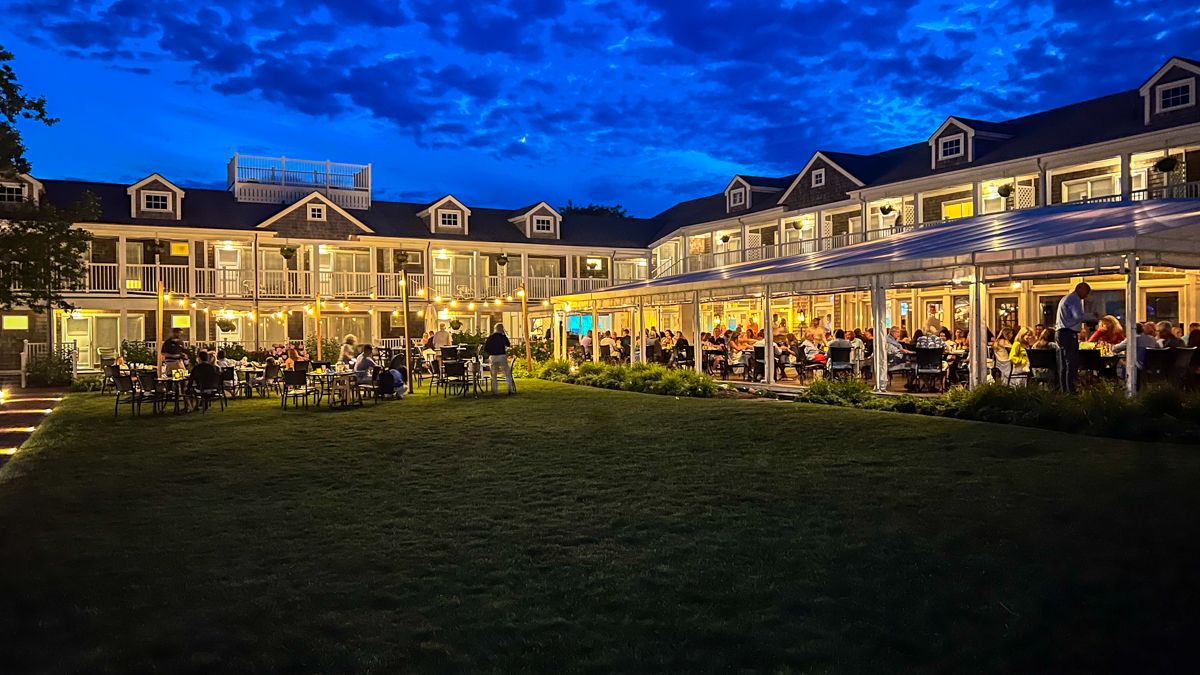 Frequently Asked Questions
Does Nantucket have a downtown? What is it called?
Downtown Nantucket features charming cobblestone streets that connect shops, ice cream stands, and historic buildings like museums and homes of ship captains.
How many days do you need in Nantucket?
You can spend a single day, or as much as a week! And of course, if you're one of the lucky few – you can even spend an entire summer.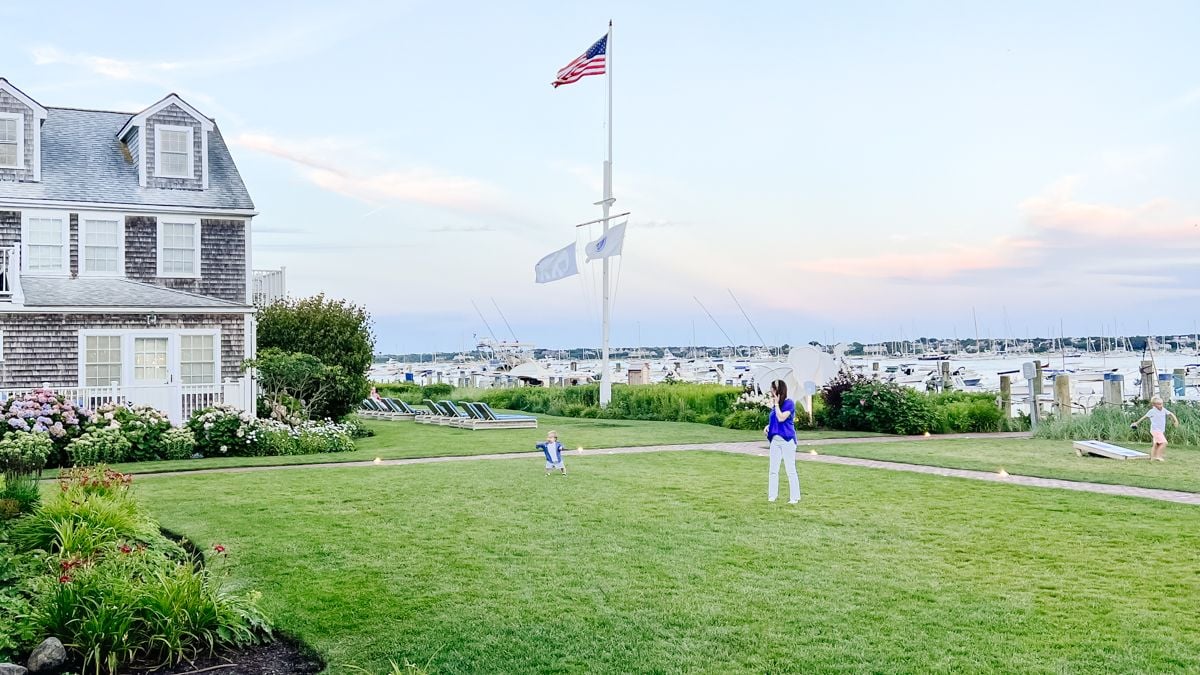 Things to Do
Nantucket is great for an adults-only getaway or to share with kids. Many of the activities that we found were easily geared towards families with younger children, but not necessarily advertised that way!
Here are 10 things to do on Nantucket with children, or without!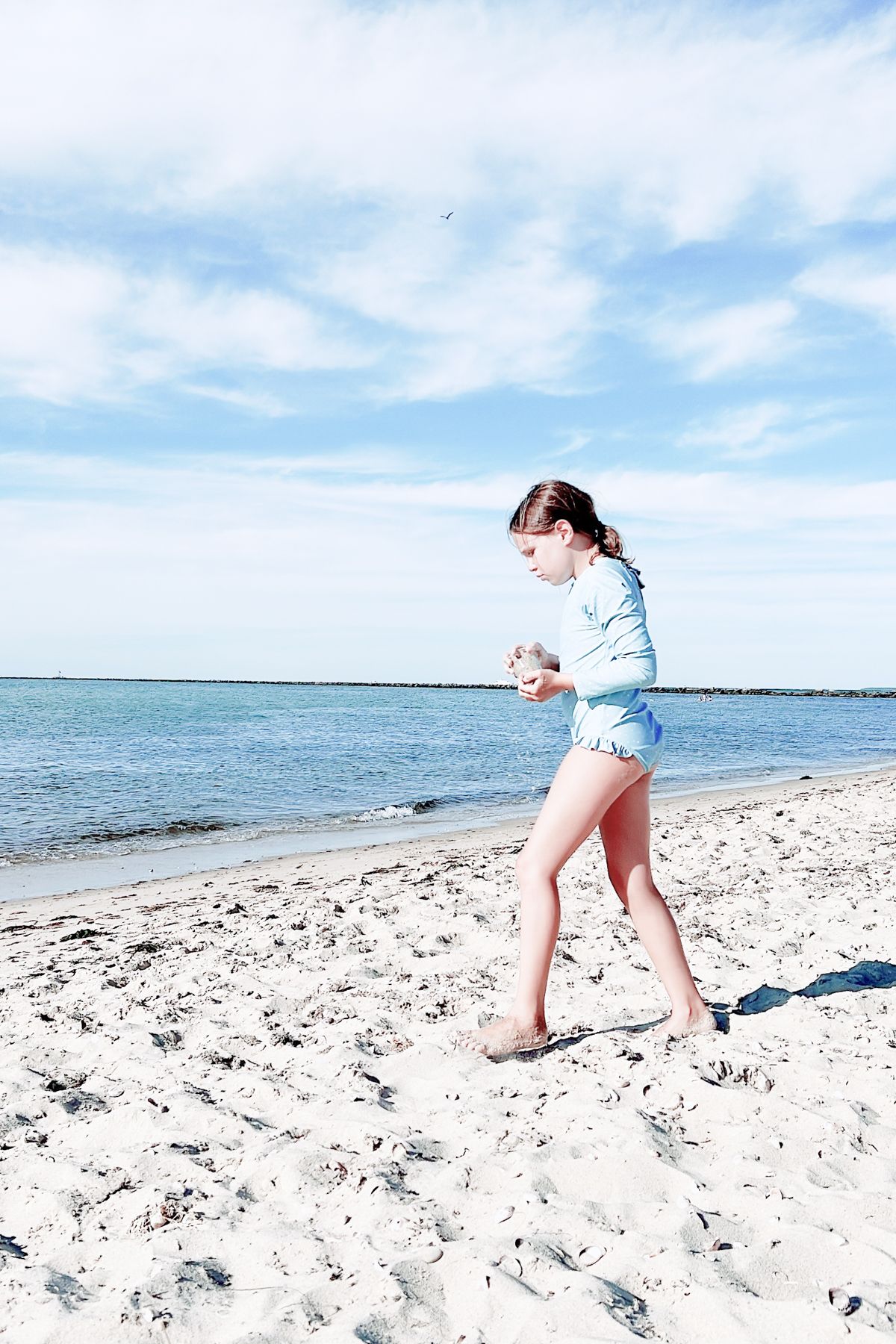 Nantucket Beaches
There are so many that it can be hard to decide where to start! The North shore beaches have a gentler surf (suitable for children). That excludes Brant Point, which is known for a strong current.
For a great deep dive into all the miles of beaches on the island, check out this guide.
Surfside Beach
Jetties Beach – long family friendly beach (no waves) with sandbar. Sandbar restaurant and bar with live music at the entrance.
Madaket Beach
Childrens Beach – very small beach with lawn area and playground. Watch boats and ferries enter the harbor.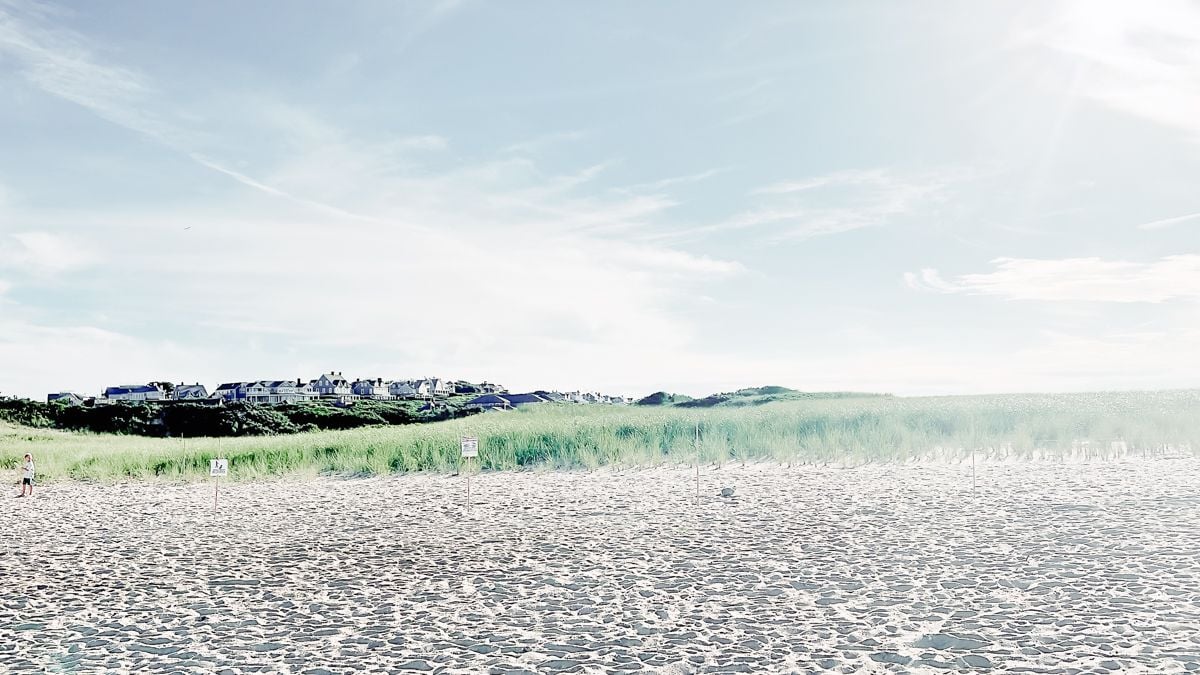 Old North Wharf
This is a popular area for photographs, and with good reason! The charming old cottages and flowers really speak to what Nantucket is all about. Great for strolling through and seeing the beauty of the island.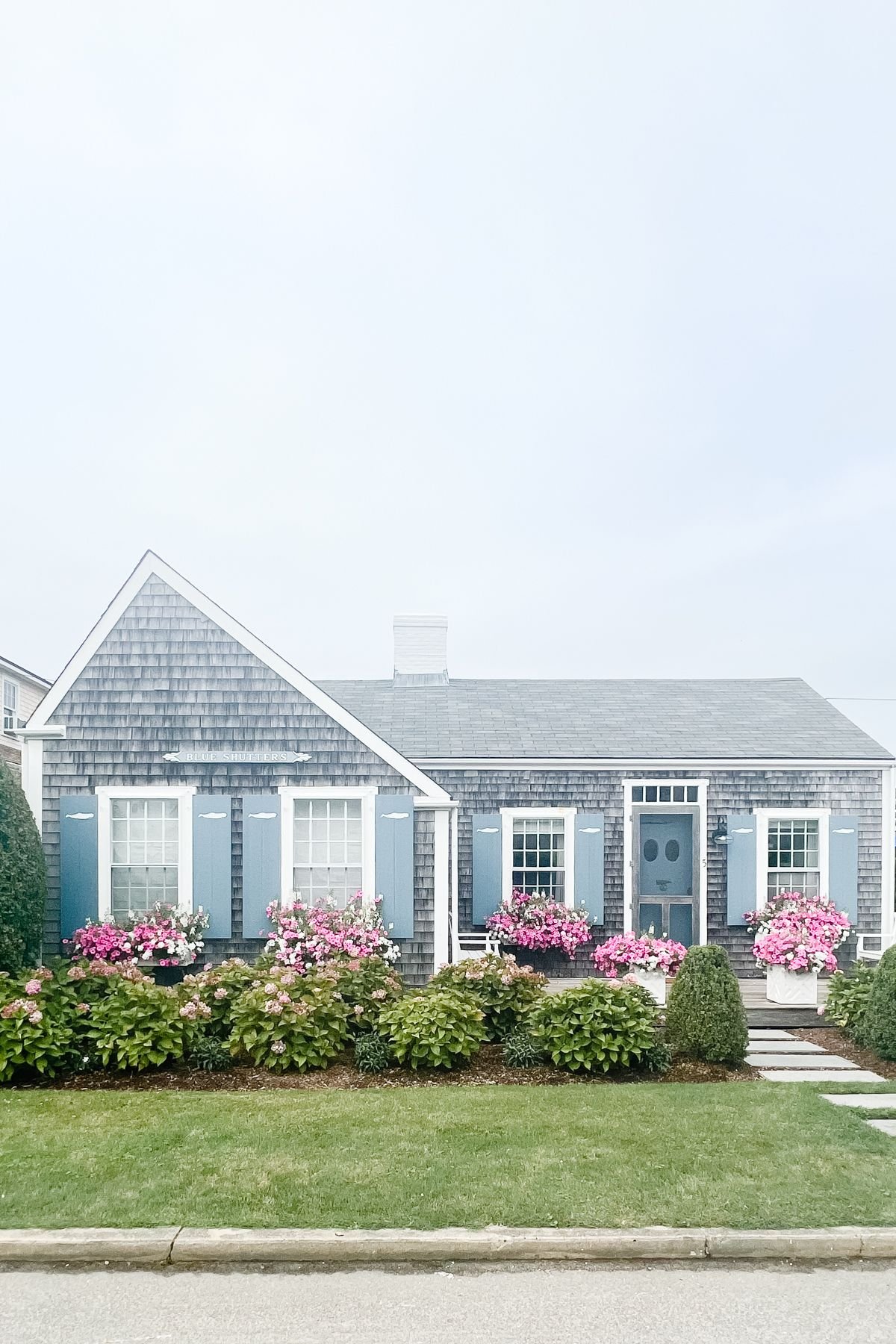 Old South Wharf
This is a great area for shopping – it's full of galleries, restaurants and retailers. Cute shops, clean public bathrooms, beautiful landscaping and flowers everywhere.
Quick tip: TownPool Nantucket is full of great clothing items and has a duck hunt that our girls loved! We love shopping and entertainment all in one!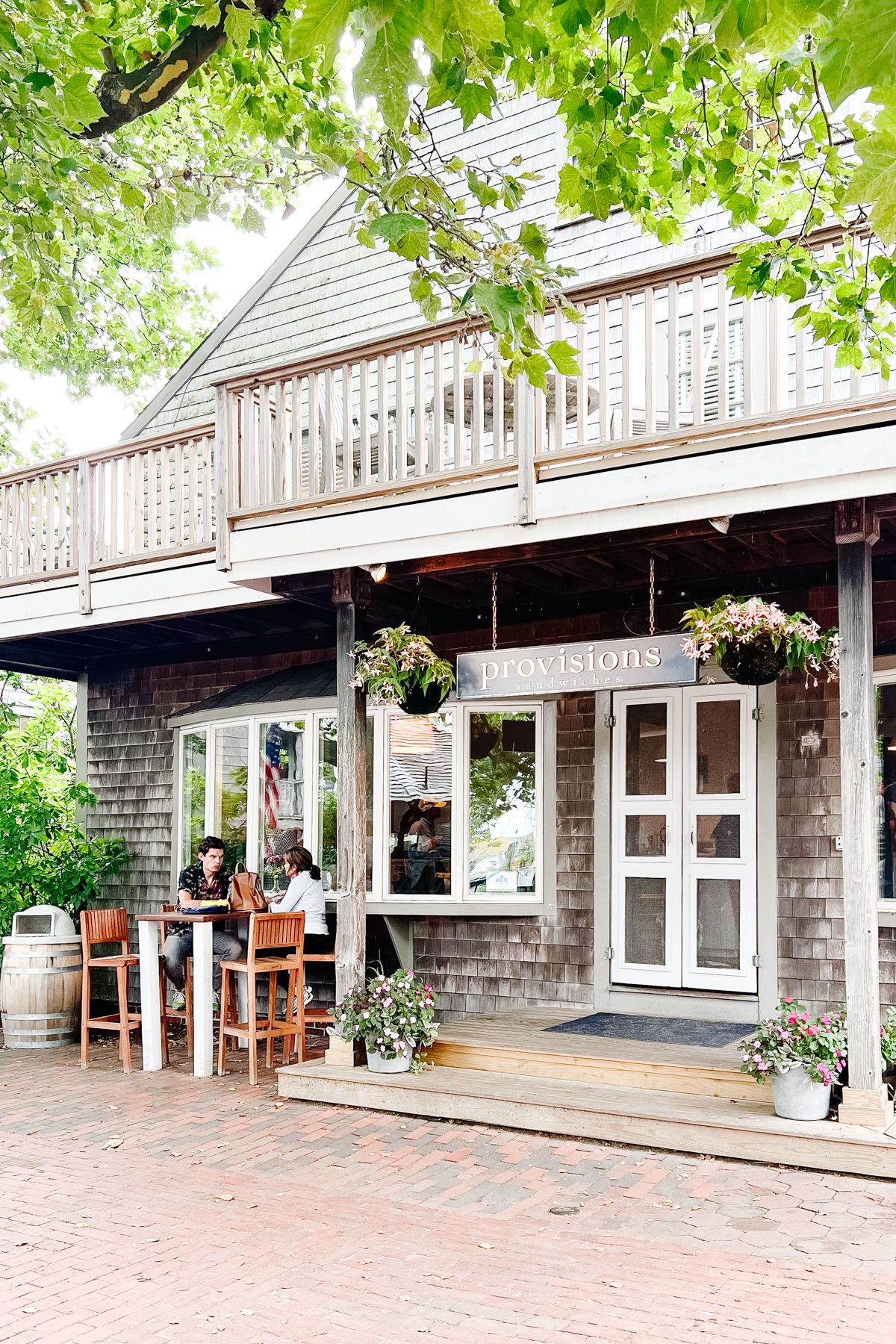 The Maria Mitchell Aquarium is small, but packs a big punch and is a great stop for families traveling with children.
Tucked along the shoreline of Nantucket Harbor, this aquarium focuses on local marine life and is an excellent way to bring a little science excursion into your vacation on the island.
This is a coastal wildlife refuge that is home to a variety of animals, both land and sea. Home to the Great Point Lighthouse listed below, this can be a great spot to spend time when you're on Nantucket!
With miles and beachfront and popular hiking trails, you can spend as little or as long as you'd like.
Popular trails include the Beach Trail, Inside Trail, and Coskata Woods Trail, and you'll also find miles of beachfront. Don't skip the lighthouse!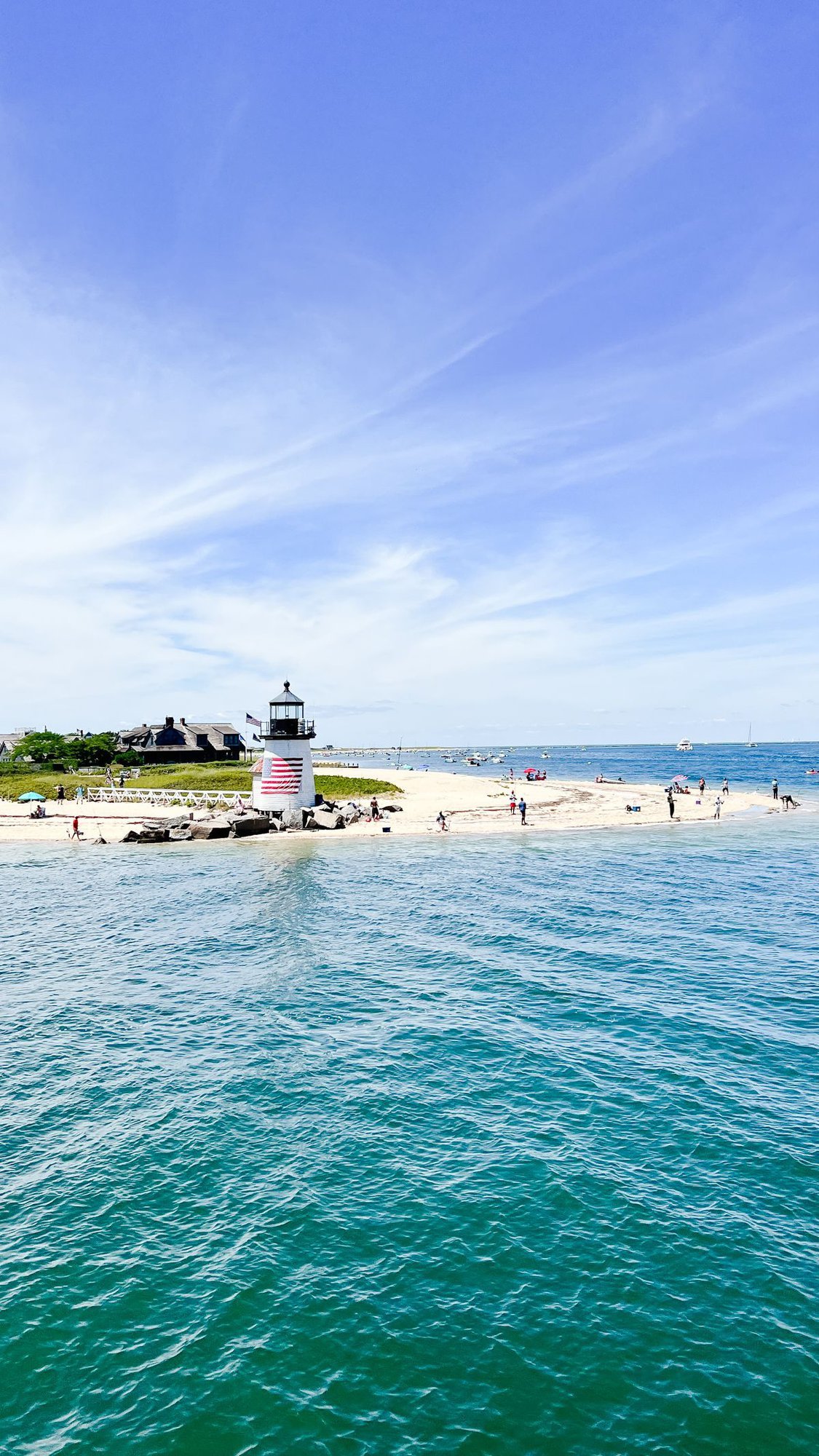 Visit Lighthouses
This little island is home to three beautiful and historic lighthouses.
Sankaty Lighthouse
Brant Point Lighthouse
Great Point Lighthouse
Rent Bikes
Explore the island by bike! There are several businesses near the ferry and downtown that allow you to rent bicycles and scooters.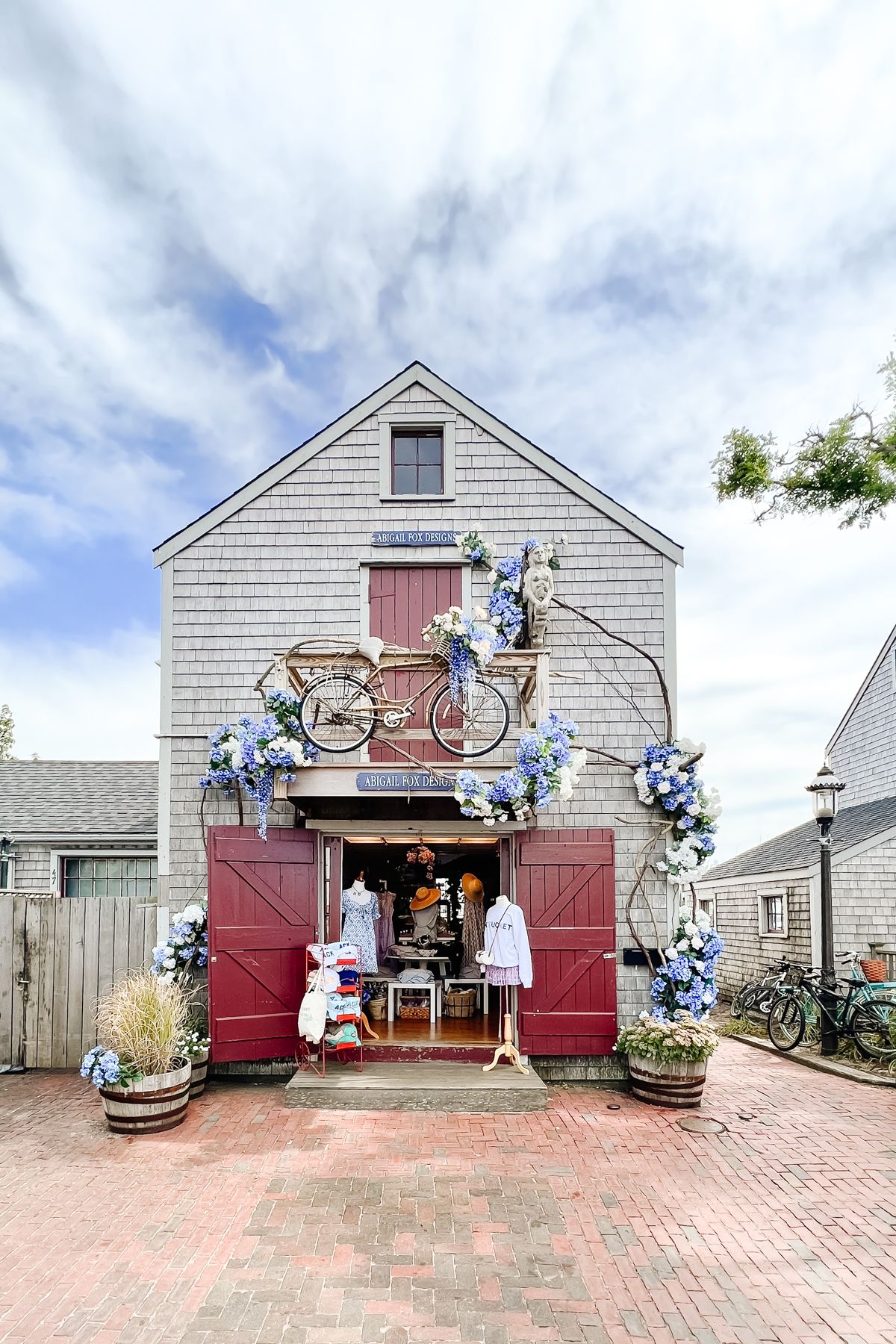 Cisco Brewers
Cisco Brewers is a fantastic option that will please the parents and kids alike! You can try an incredible variety of wines, beers, and more. No matter the ages of your kids, this stop has live music and an array of food trucks.
Museums and History
Whaling Museum
Nantucket Shipwreck and Lifesaving Museum
The Old Mill
Nantucket Lightship Basket Museum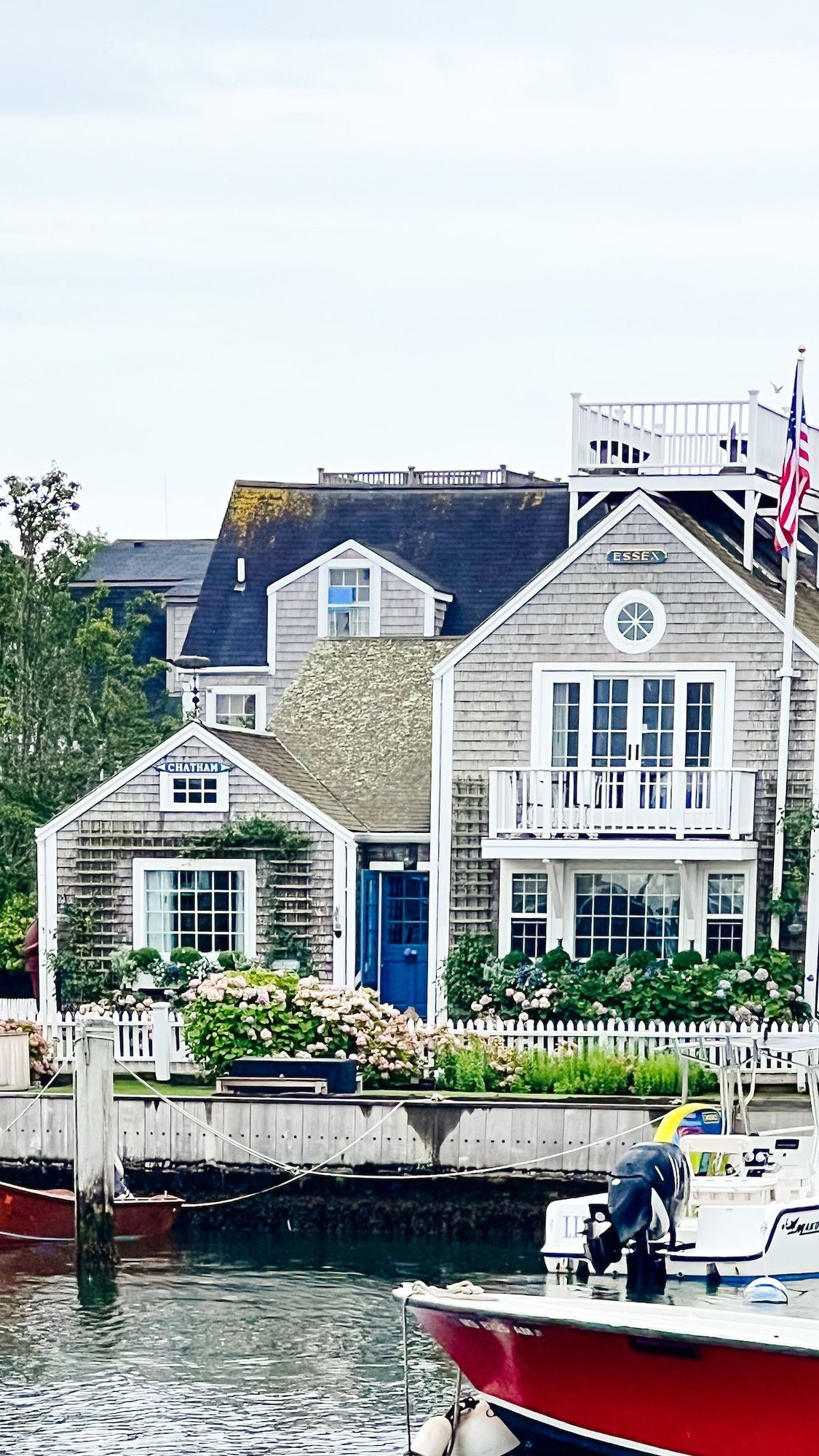 Nantucket Hydrangeas
If you're heading to Nantucket in the summer, you can't miss the spectacular gardens. These beautiful roses and hydrangeas paired with the weathered shingles of the cottages make some of the best photo opportunities!
Here's a few of the best spots to take pictures of the beauty:
Entrance to Steps Beach
The Cliff Lodge
Old North Wharf
5 East Lincoln Avenue (Blue Shutters cottage)
Amanda Cottage – an Instagram famous shingled cottage with spectacular blooms and a white picket fence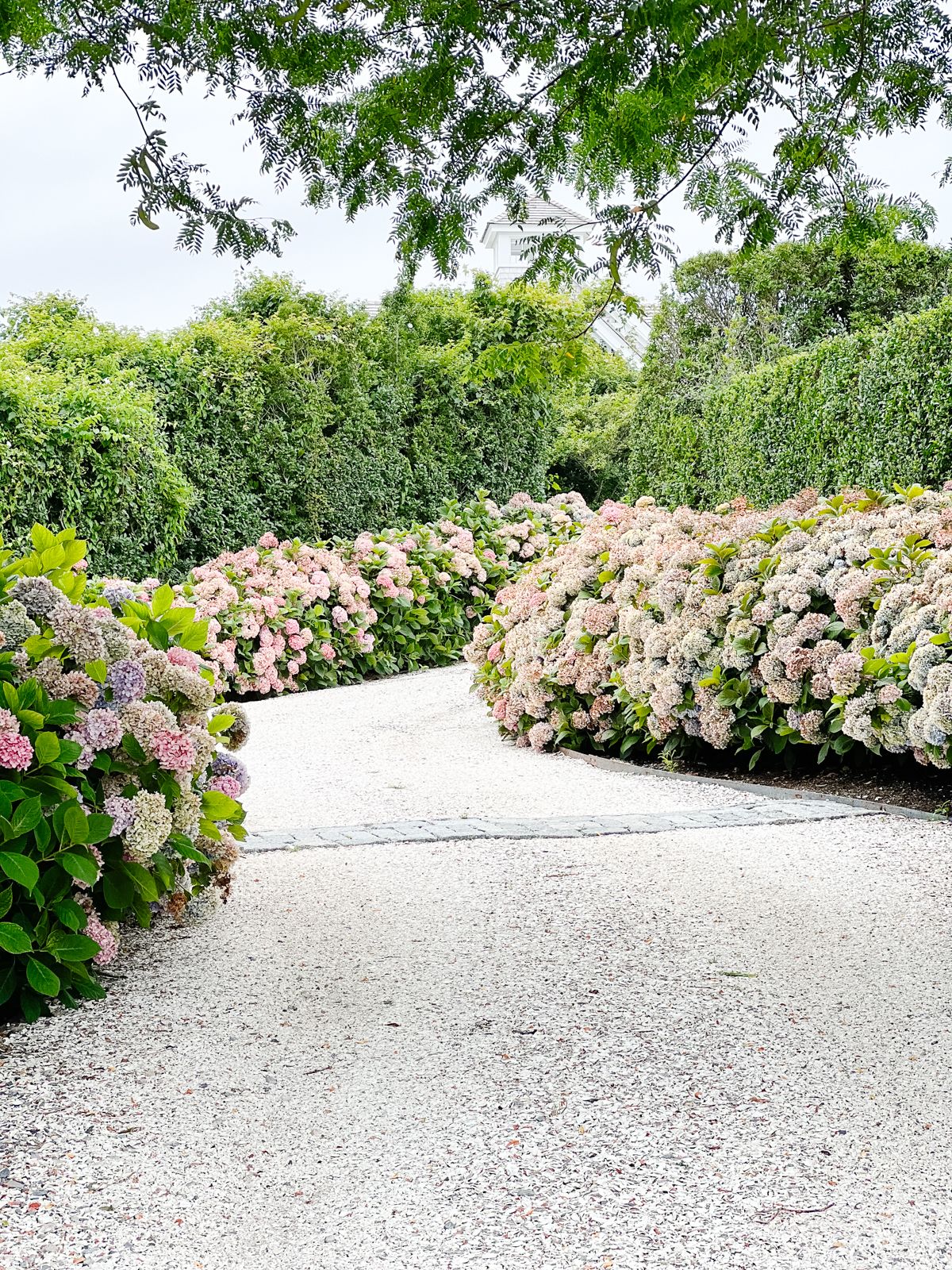 Sconset Bluff Walk
The Sconset Bluff Walk is also known as the Cliff Walk. It's a great way to take note of the variety of sweet neighborhoods and beautiful gardens, and actually weaves behind many private homes.
This walking path is made of crushed seashells, which only adds to the charm. It's approximately two miles round trip and makes for a beautiful way to see the island!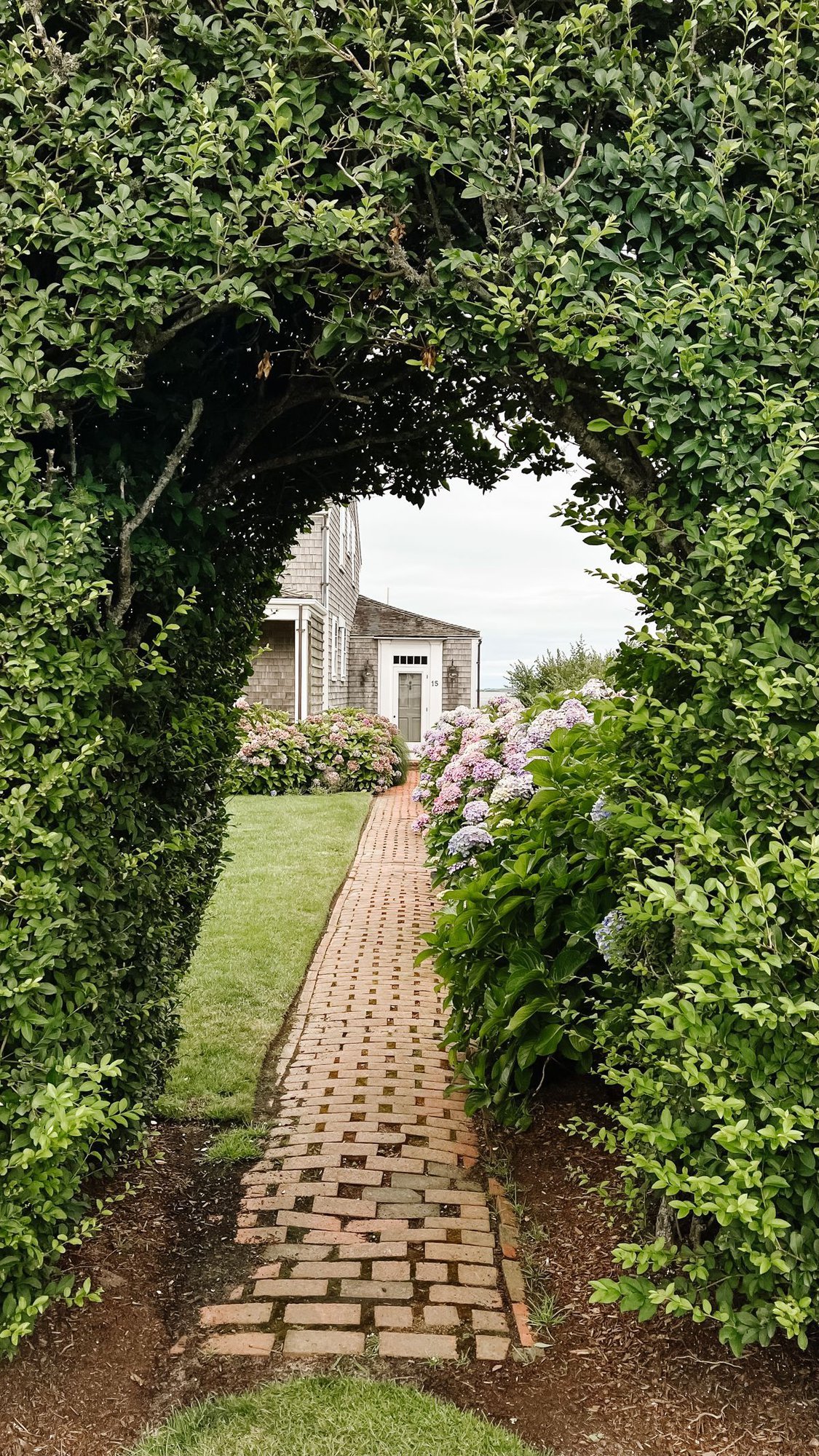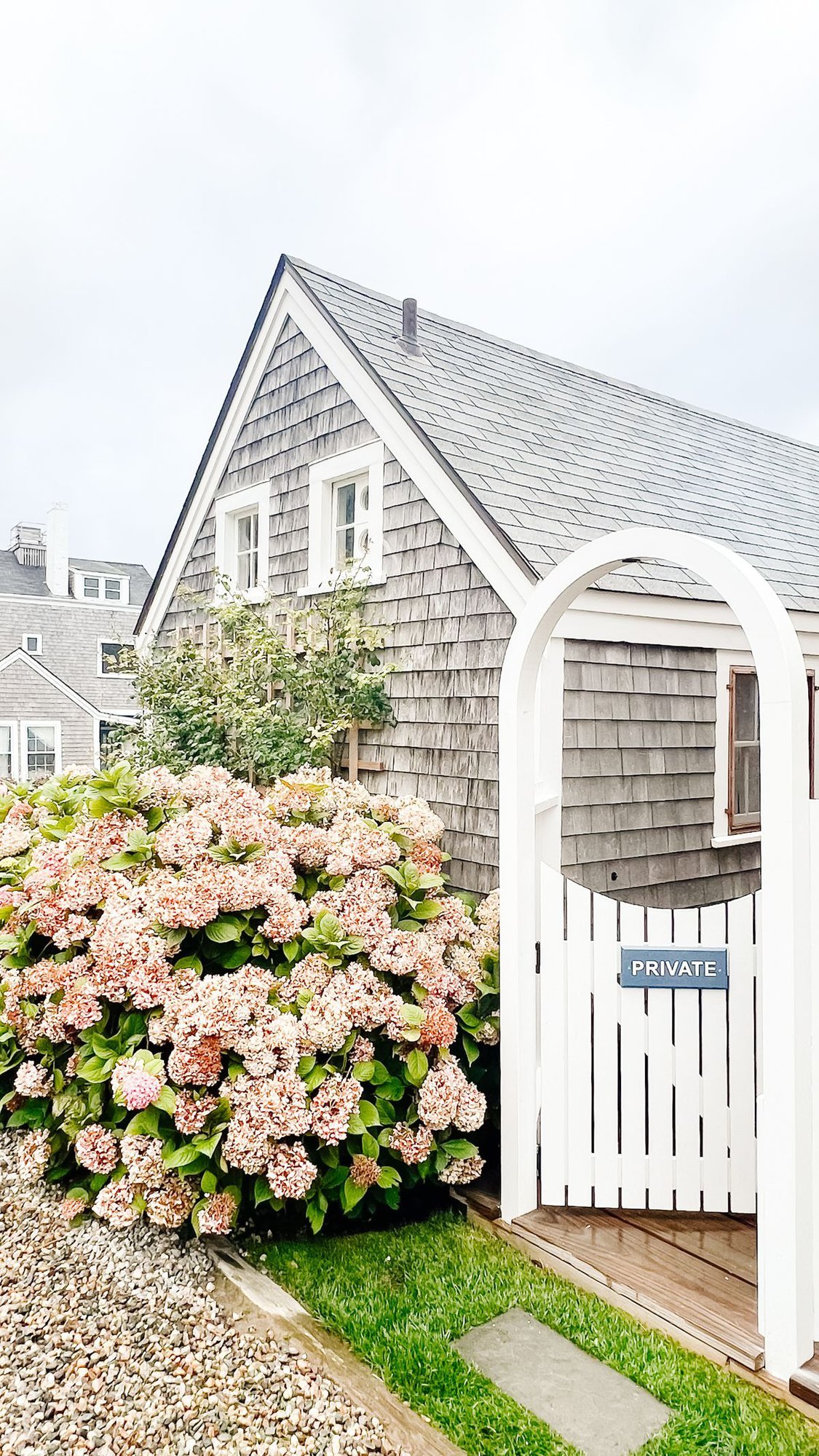 Harbor or Sunset Excursion
Take one of the popular sunset cruises to get a bird's eye view of the island. You can do traditional sailing, ride a ferry, tug boat, whale watching cruises and more!
There's even an ice cream cruise – perfect for families! Or take a fishing excursion for a true taste of New England.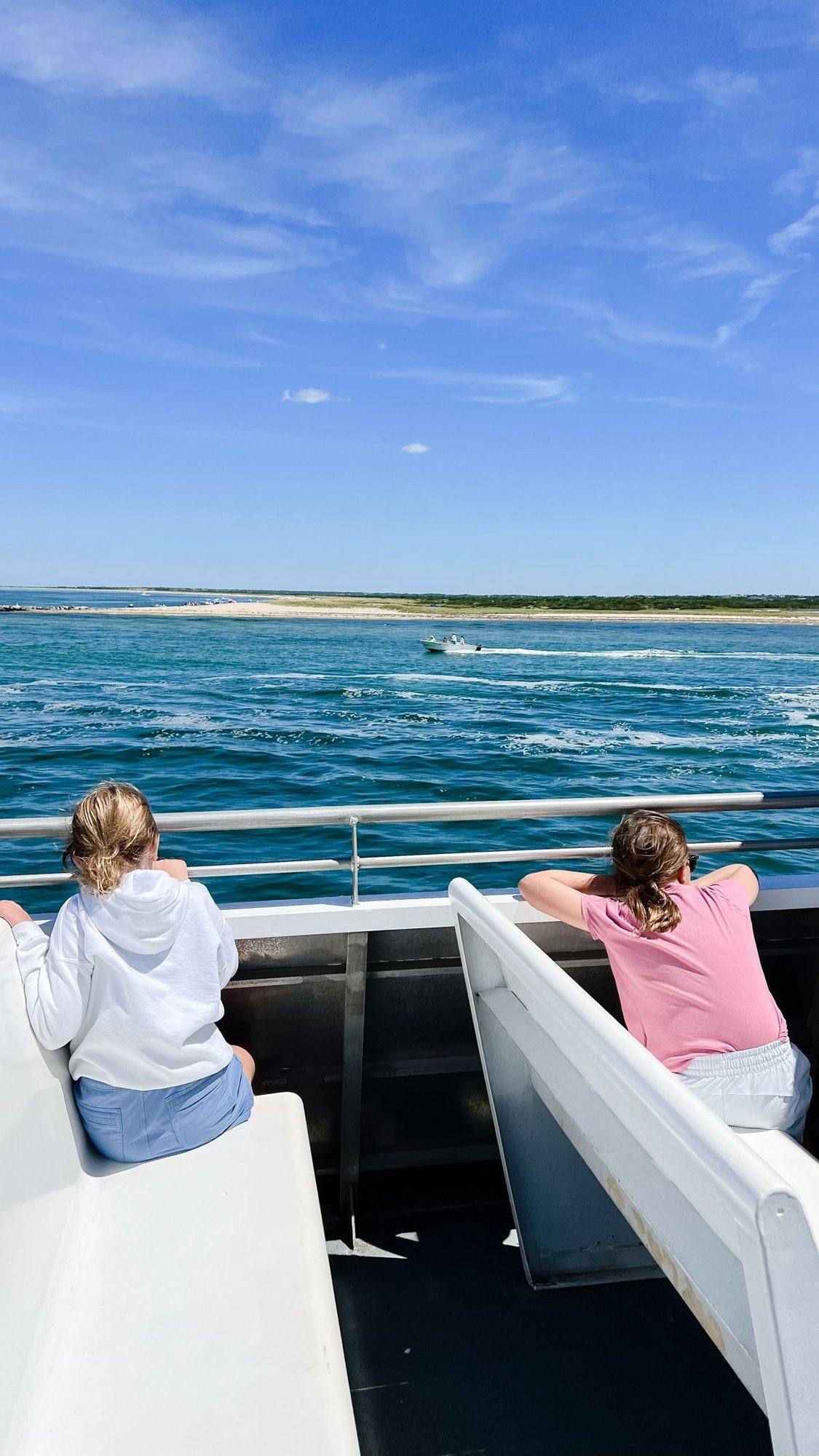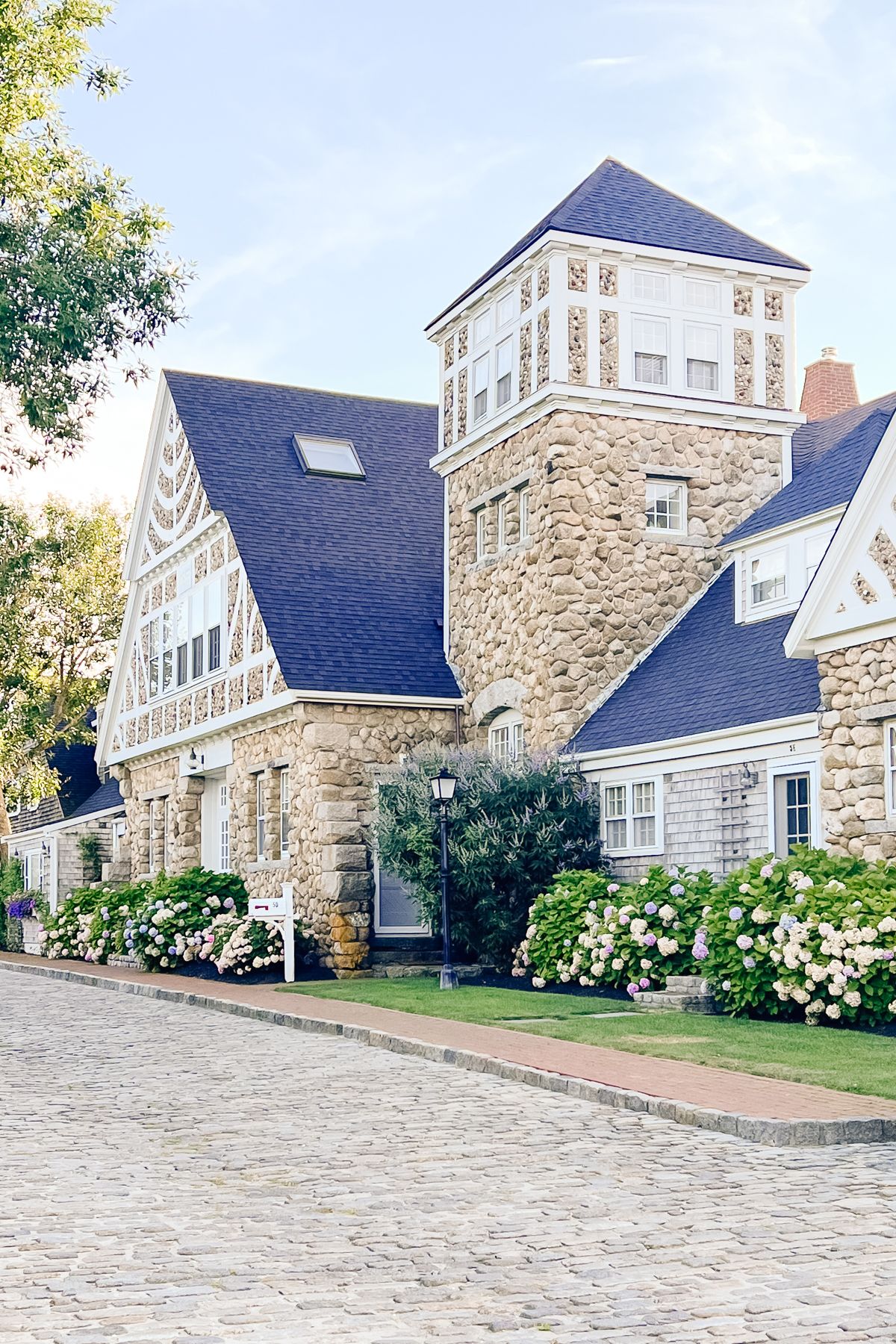 What do you think? Have you visited Nantucket? I'd love to hear from you!