This post is sponsored by American Home Shield, the leading provider of home warranties.
Simple summer party ideas with effortless recipes and tips for stress free entertaining. A perfect summer party guide to wow your guests with little effort.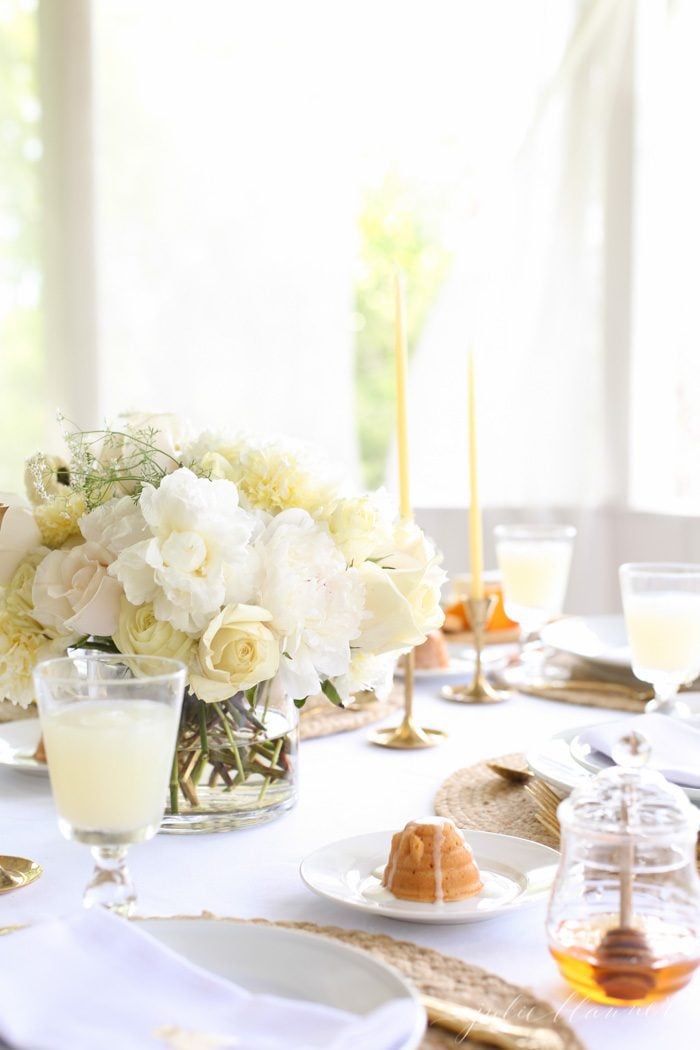 Summer Party Ideas
One thing I love but don't do often enough is entertaining. It's so fun gathering family and friends in the comforts of your home with all of the conveniences, too. I'm so excited to share some simple summer party ideas with you today!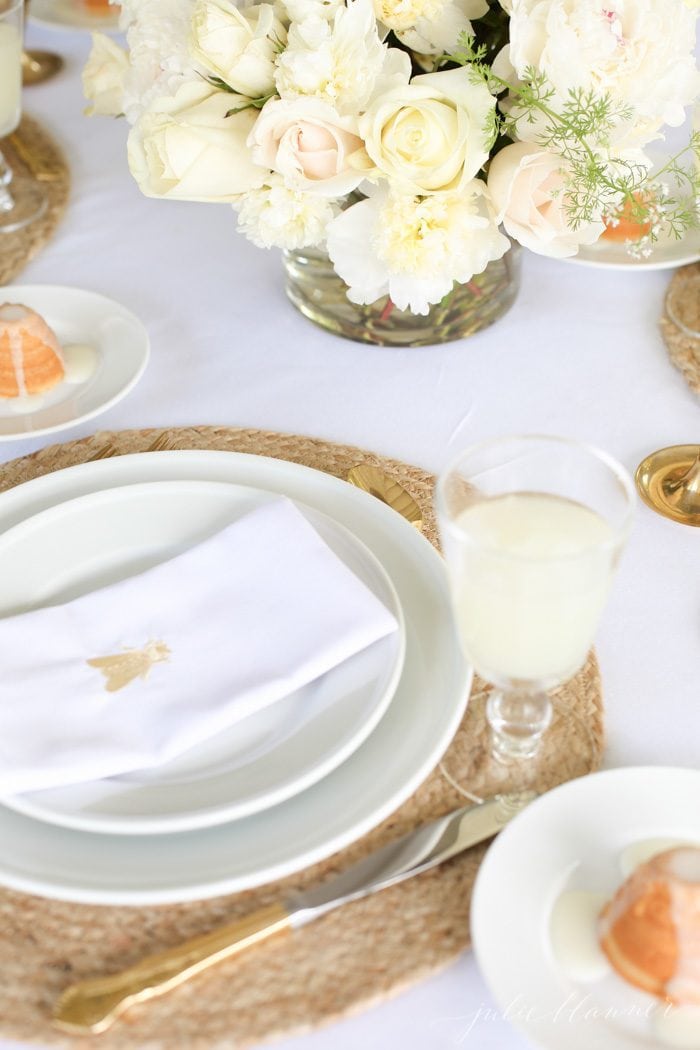 Summer Party Basics
As a hostess, I want to ensure my get togethers are fun and relaxing for guests and myself. It's important to not only consider decor, food and pretty table settings, but home maintenance as well.
We have already experienced some really hot days in the midwest this summer, so I'm sharing some party prep tips for your home today as well.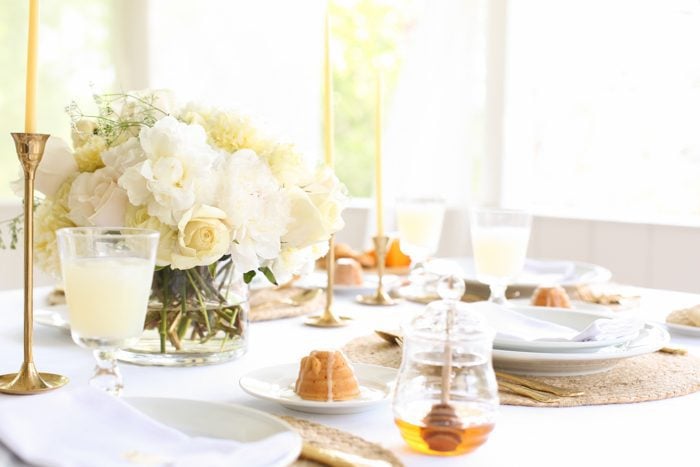 Summer Party Prep:
Prior to your guests arriving, be sure your air conditioner is ready to handle the heat. Guests entering in and out of your home frequently can put a strain on your unit. To ensure your air conditioning is functioning at its best for your summer party, inspect the unit for damage and clear any debris. You can get more ideas here. If it isn't running properly, we have a warranty, which has come in handy on several occasions and saved us money.
Replace your air filters monthly in the summer to keep your air conditioner running flawlessly and offer a cool place for your guests to retreat to.
A half hour before guests arrive, turn down your AC.
Did you know you should clean your refrigerator coils? It's quick and easy to do to keep it running properly to ensure that you have plenty of ice and a place to store food until guests arrive. Your refrigerator won't have to work as hard to keep the contents at the appropriate temperature. You can learn how here with these tips from AHS.
Check your dishwasher as well – no one wants to hand wash dishes after a large get together!
Summer Party Ideas and Tips:
The theme for this summer soirée is the bees knees. It doesn't take much to create a theme, just a few simple details including simple eats and drinks.
Offer bug spray and sunscreen if you plan to entertain outdoors. I usually set up a side table for convenience.
A signature drink like this honey lemonade makes refreshing drinks quick and easy in self serve pitchers.
Make a cheese board in lieu of hor d'oeuvres – it can be made ahead and is great for grazing! I usually include 1-2 soft cheeses, 1-2 hard cheeses, preserves, nuts and crostini or crackers.
Get everything you need from your local grocer or personal garden! This centerpiece was made with grocery store flowers and a few fresh cut herbs.
Make themed desserts using your favorite recipe and cookie stamps or a cake pan that coordinates with your theme.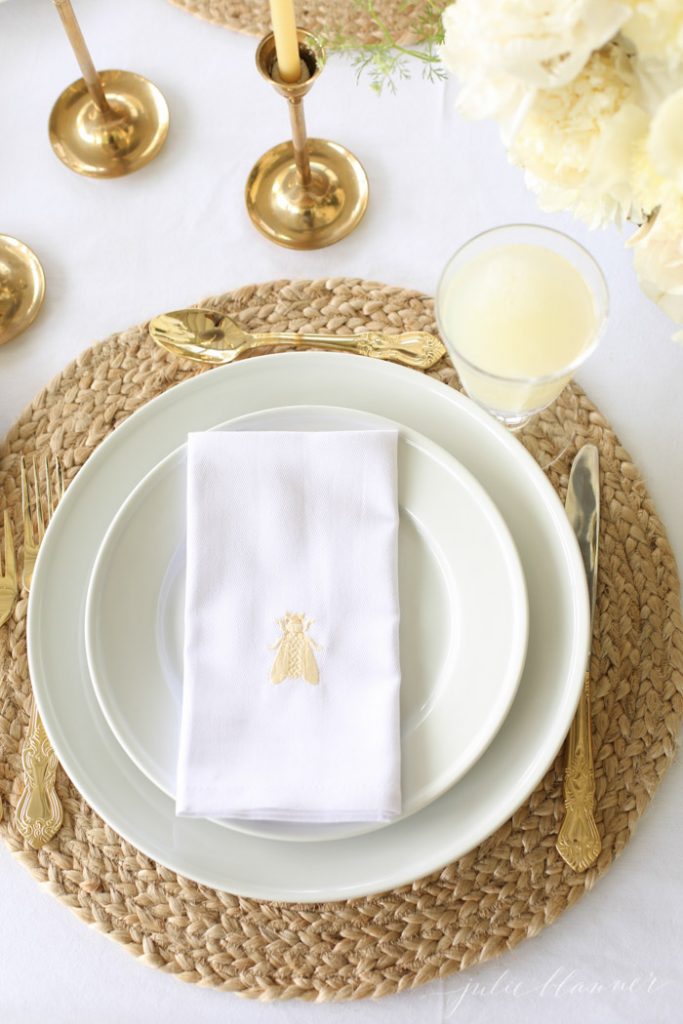 Summer Party Decorating
In addition to a few fresh accents, I use my everyday favorites like classic white dishes that are dishwasher safe, gold flatware and vintage brass candlesticks to create a memorable table setting.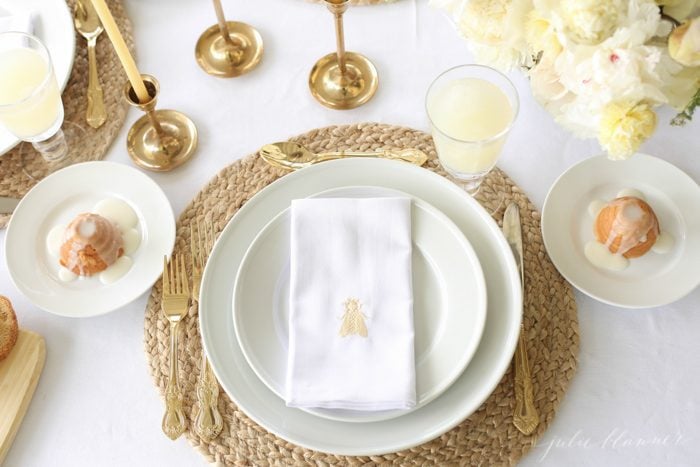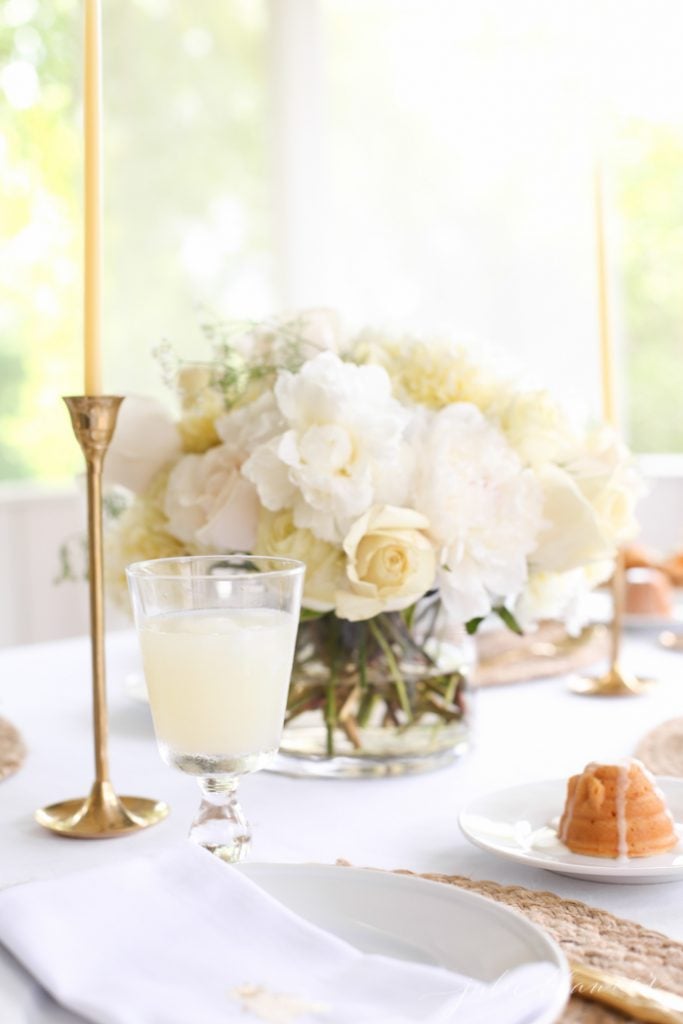 Being prepared for guests makes hosting a summer party memorable and stress-free. What are your favorite tips?
For more easy entertaining ideas, you'll love inspiration from this 40th Birthday!