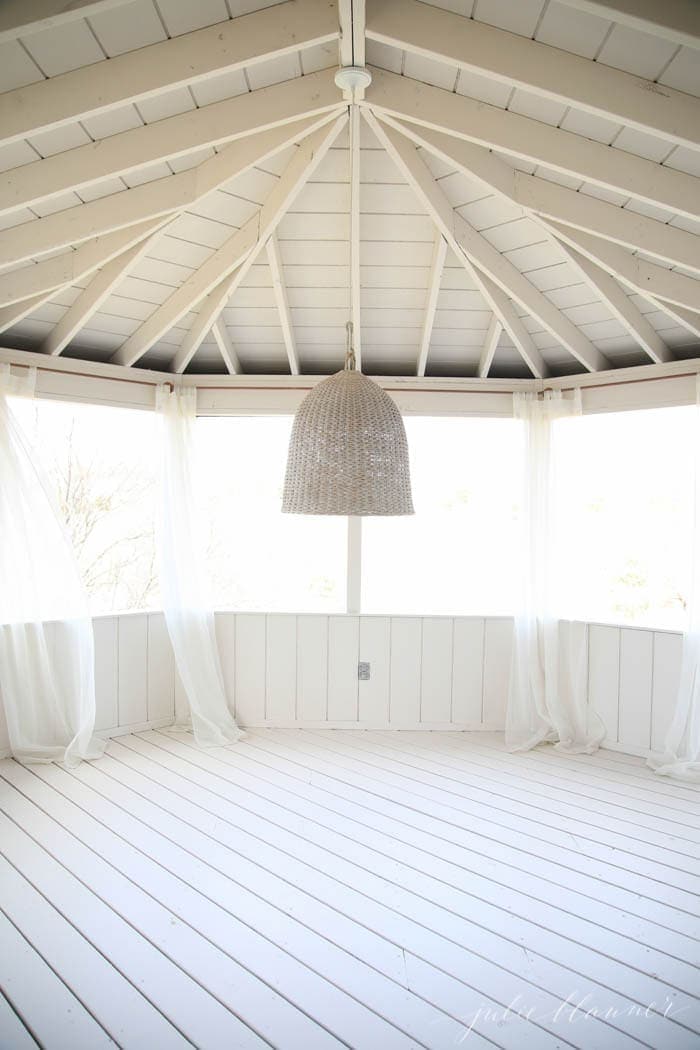 When we purchased our home, I was reluctant about it because we have a gorgeous view, but from the main level it's limited due to the deck & screened in porch. I love a good southern home with a screened in porch – off to the side, but I'm making the most of it & am really starting to love the idea! I want to take you along on my journey to turn our so so screened in porch into an outdoor room we'll love & use often.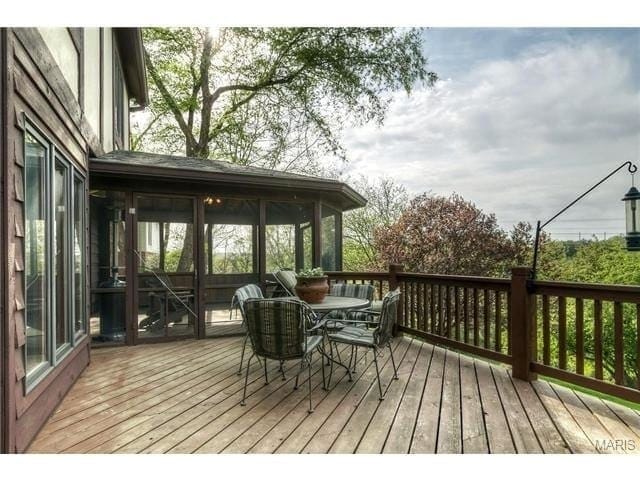 These are a couple photos prior to moving in to give you reference. I'm hoping the windows to the left will become french doors in the future!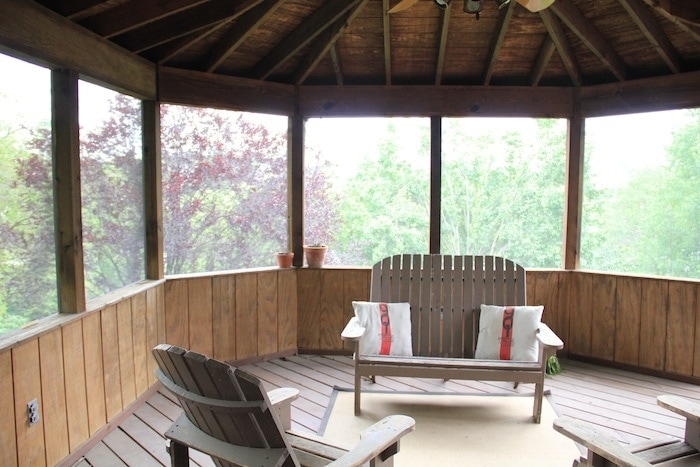 The screened in porch felt like an old lake house – which I hope to have soon, but I wanted to make it feel warm, clean, & relaxing.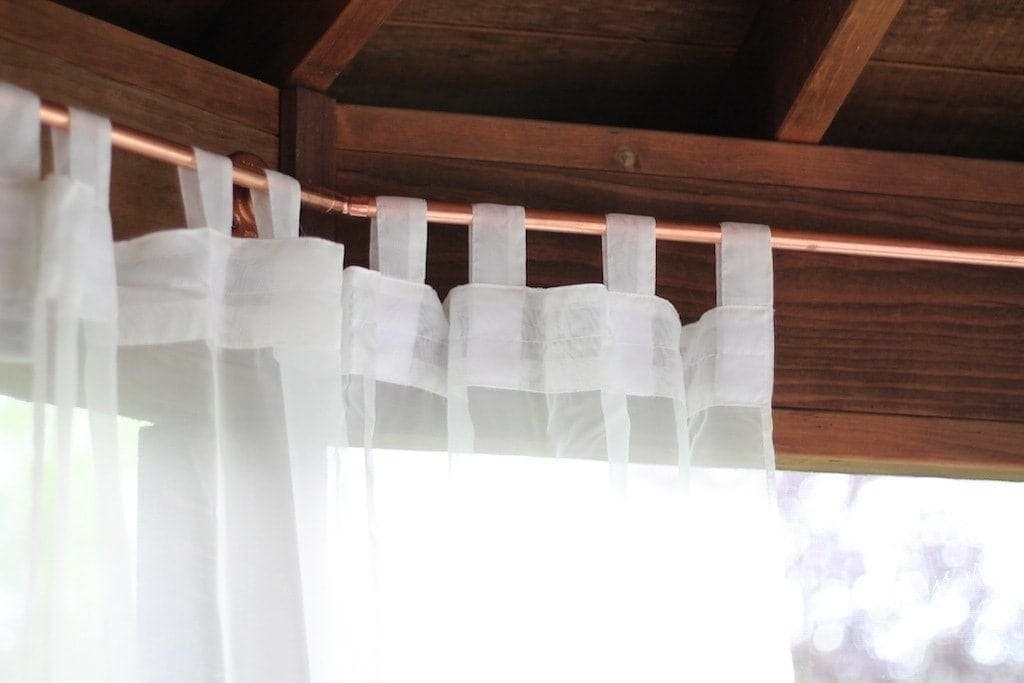 We started by making custom copper curtain rods. You can read more about them & the sheer panels here.
You know the formula for a makeover – paint! We started by painting the ceilings & the walls. Finally this weekend, we stained the floor & the transformation was everything I had hoped it would be! The walls & ceiling are Everyday White, the house wall & floor are Realist Beige. I would have done it all in everyday white if I had really thought through it all – but it's not quite that simple because of the adjoining deck. More on that to come soon!
The room feels breezy, almost like we're on vacation. I can't wait to furnish it, but first…
I'm starting to rethink & purchase pieces to furnish the space. I can't wait to relax & enjoy it. I hope your weekend was fruitful & fun!