Hosting a Sugar Scrub Bar is a delightful way to get friends together and make homemade sugar scrubs! Planning and hosting is easy with this guide and tips.
You know I love homemade sugar scrubs! I love the aroma and skin therapy they provide, the individualized and unique mixtures I can create, their use of natural ingredients, and their cost-effectiveness.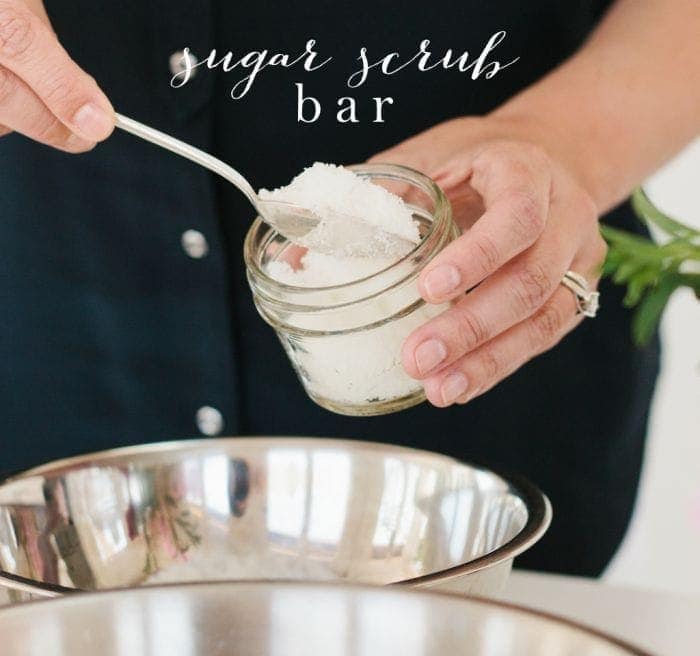 Originally published May 1, 2014 and updated May 18, 2021 with fresh content and details.
I also love to bring friends and family together. Creating a Sugar Scrub Bar is an ideal way to combine my love for sugar scrubs and gatherings!
This is an easy way for guests to create their own delightful combinations of scents, herbs, zests and oils. It is a perfect activity for a shower or party and provides a beautiful, luxurious and useful take home gift!
And since this is a pampering party, don't forget to have some delicious refreshments like Easy Lemon Berry Pie or Peanut Butter Pie in a Jar. Or, you could just have some easy drinks to keep things simple and light, like Strawberry Lemon Mimosas or a Blueberry Mojito.
Hosting a sugar scrub bar is really simple and fun for everyone. You can plan one for any season and have ingredients that suit the season. For example, have flowery and citrus scents for spring and summer and spicy and mint scents for the fall and winter.
With a little bit of planning and preparation, you'll be ready to pamper your friends, give them a gift, cultivate creativity, and enjoy an afternoon or evening together – all at the same time!
You don't have to be overwhelmed at the planning process because I've got it all laid out in detail for you. Let me make planning a sugar scrub bar a breeze for you!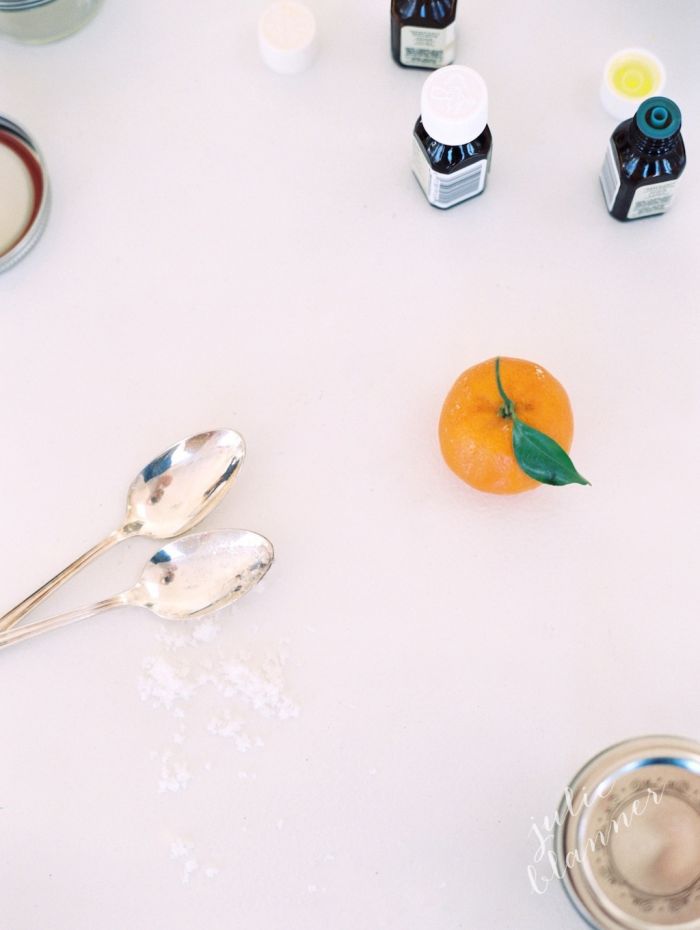 What You Need for Sugar Scrub Bar
Mixing Bowls – use metal or glass bowls that are at least 4-cup capacity
Jars – Mason jars or Weck jars, 2 to 8 ounce sizes; I usually use glass jars for using by a sink, but I use plastic containers when using it in the shower for safety reasons.
Spoons, Wooden Spoons, and Spatulas – have enough for everyone to have their own.
Measuring Cups – have some measuring cups that are designated for sugar and some that are designated for oil
Sugar – white granulated sugar works really well, but you can also use brown sugar or a coarser sugar if desired
Carrier Oil – vitamin E, grape seed oil, olive oil, or coconut oil (refer to bath recipes)
Essential Oils – Choose your favorites and others that are in recipes listed below.
Herbs, Citrus Zest, Optional – These can be used in addition to essential oils to add texture and even more aroma and benefits.
Baker's Twine or Ribbon and Labels, Optional – These can be used for decorating and labeling the jars.
Flowers, Optional – To make the event even more special, decorate with this simple flower arrangement.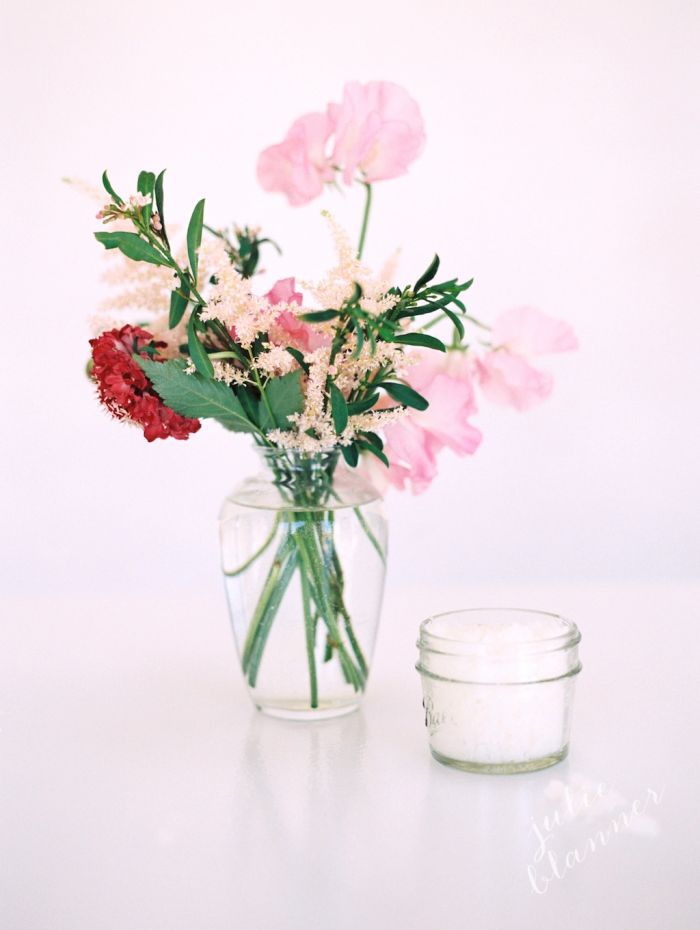 Preparation for Sugar Scrub Bar
Gather your supplies – purchase all of your supplies ahead of time. You don't want to be running around the morning of your get-together. Consider how many people will be attending and how many jars of sugar scrub they'll each be making in order to calculate how much sugar and oil you will need.
Prepare recipe cards with some of your favorite combinations. Find recipe cards for each of the recipes below when you follow the link.
You can create the basic mix in advance in a large bowl. Or, you can have each guest prepare theirs from scratch in smaller bowls.
Place all of the supplies on a table or buffet, arranged in order of how they will be used.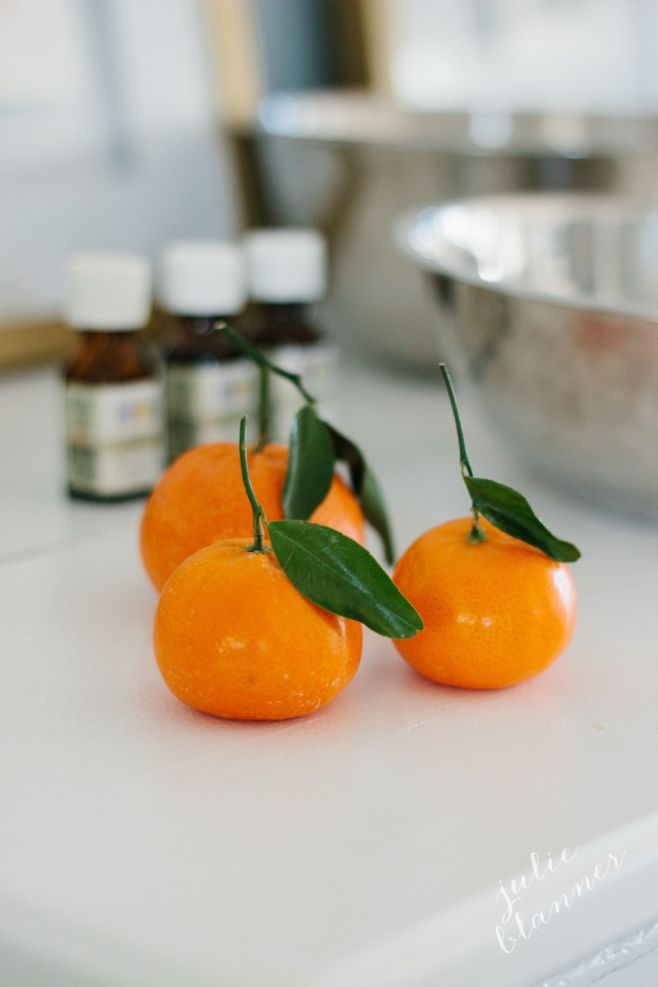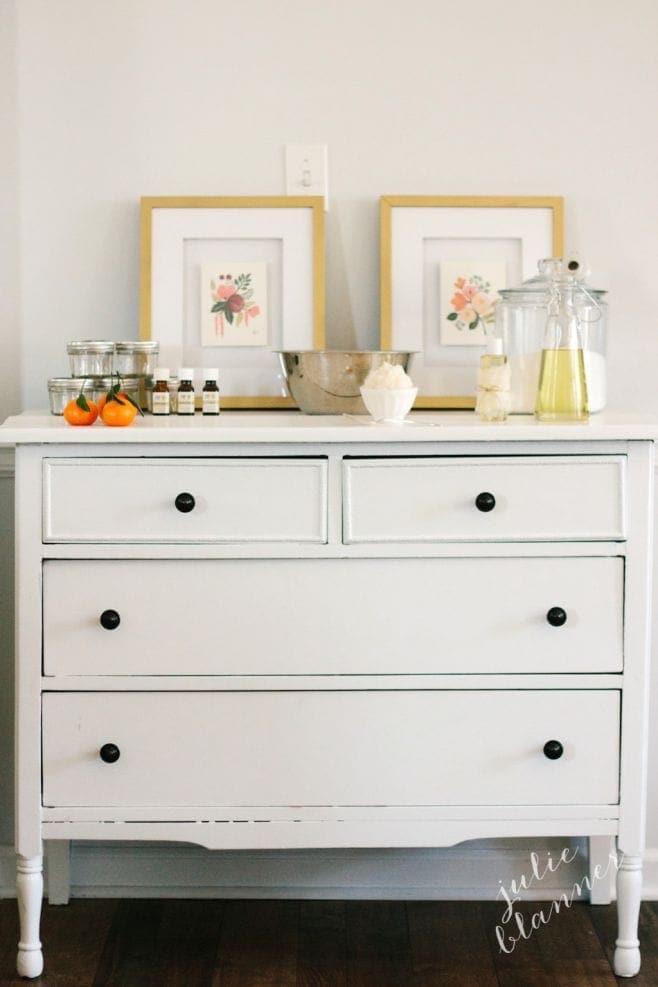 Setting Up the Bar
There are a couple of purposes for the sugar scrub bar. One of them is for everyone to make their own sugar scrubs. The other reason is for guests to mingle and enjoy being with other.
You'll need a place for people to congregate that will also hold all of your supplies. I chose this charming white dresser that looked so sweet with all of the natural supplies on it.
Use what you have – dresser, sideboard, buffet, table, or kitchen island to create a space that invites people to relax and have fun.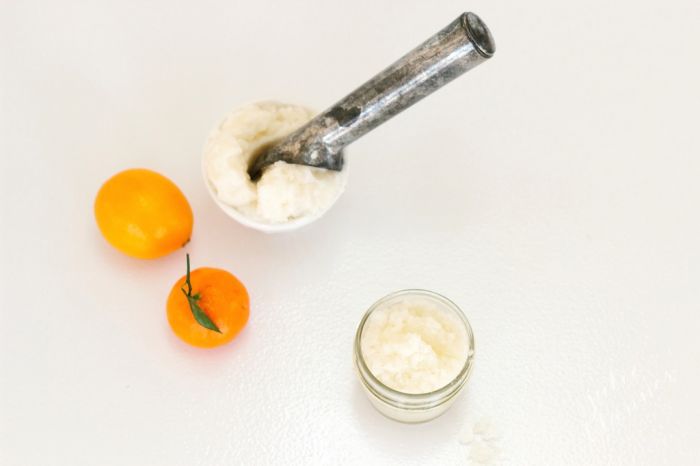 Depending on the weather, you can choose to host your party indoors or outdoors. A cozy patio, backyard gazebo, dining room, or living room are all suitable for this activity.
You are working with oil, though, so you might want to avoid carpet in case of spills.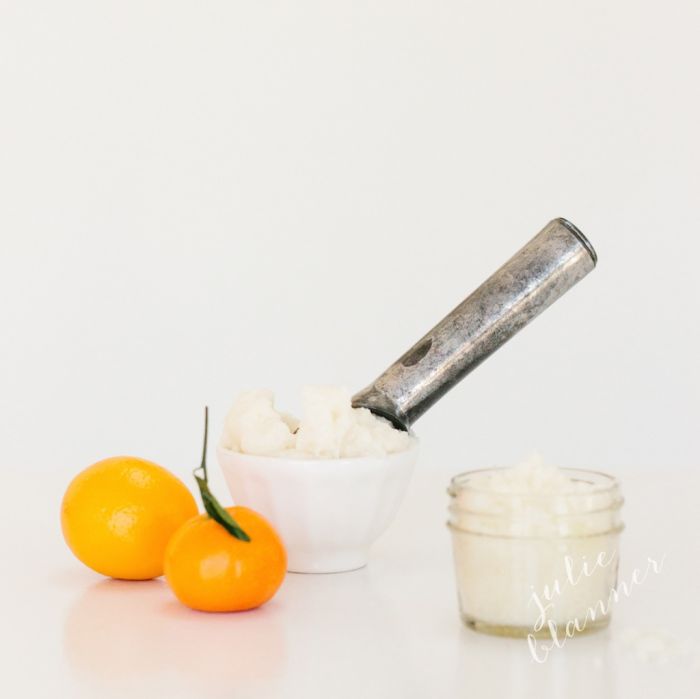 Basic Sugar Scrub Recipe
The base for sugar scrub can be made in a large batch by you or individually by your guests.
3 cups white sugar
1 cup carrier oil
Adjust the amounts using the same ratio for how much you will be making. The consistency should be similar to wet sand.
After that, add the citrus zests and dried herbs. Then follow with the essential oils to create luxurious sugar scrubs.
Once your guests have the ingredients they need, you can let them create their own and let the fun ensue!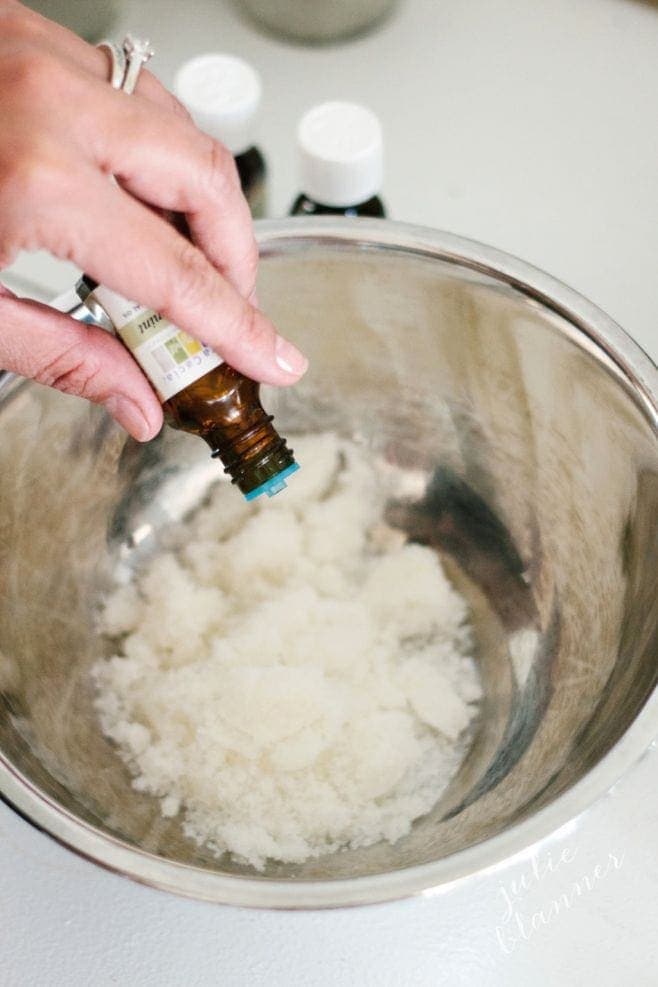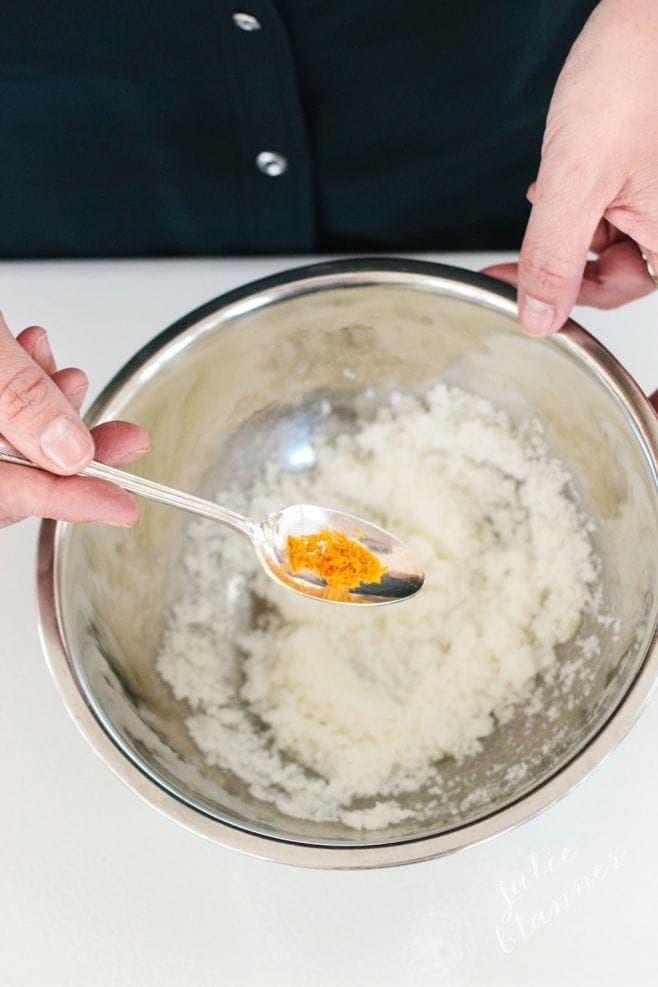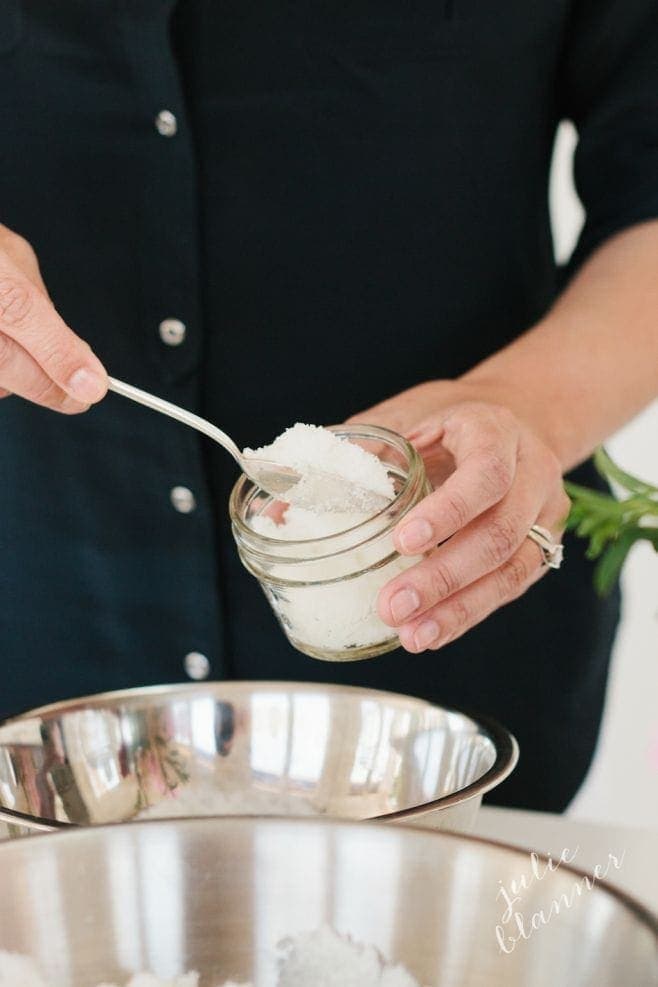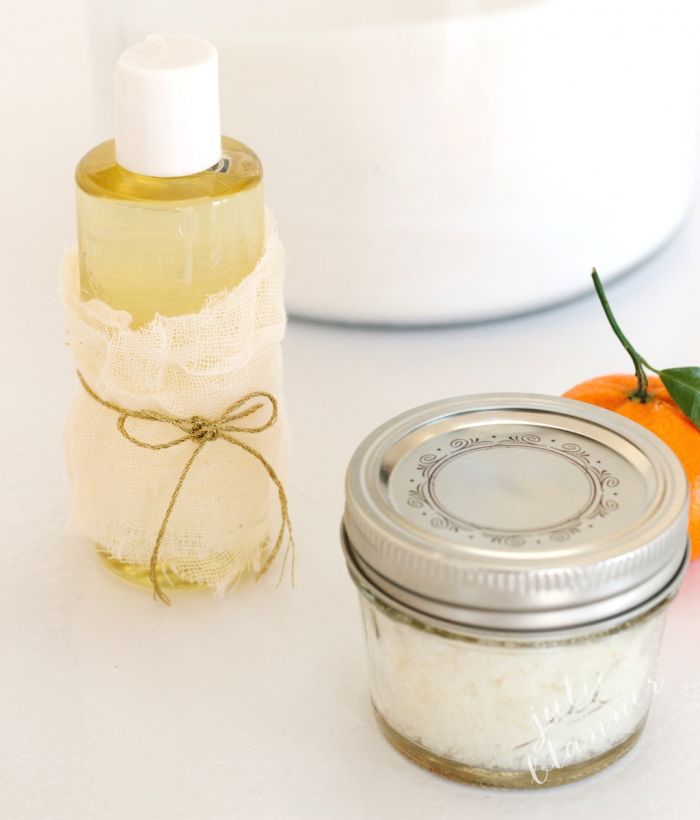 Tips for the Perfect Sugar Scrub Bar
Make sure all of your supplies – measuring cups, spoons, bowls, and containers – are clean and dry. Water inside a sugar scrub can make it go bad.
Have a sample jar by your sink for guests to try, if desired.
Add other elements that contribute to the mood like candles, sweet pictures, and flower arrangements.
Each of the recipes below have a recipe card that you can print and have ready for people to use.
Alternative party idea – invite your daughters' friends over to make a gift for their mothers or teachers.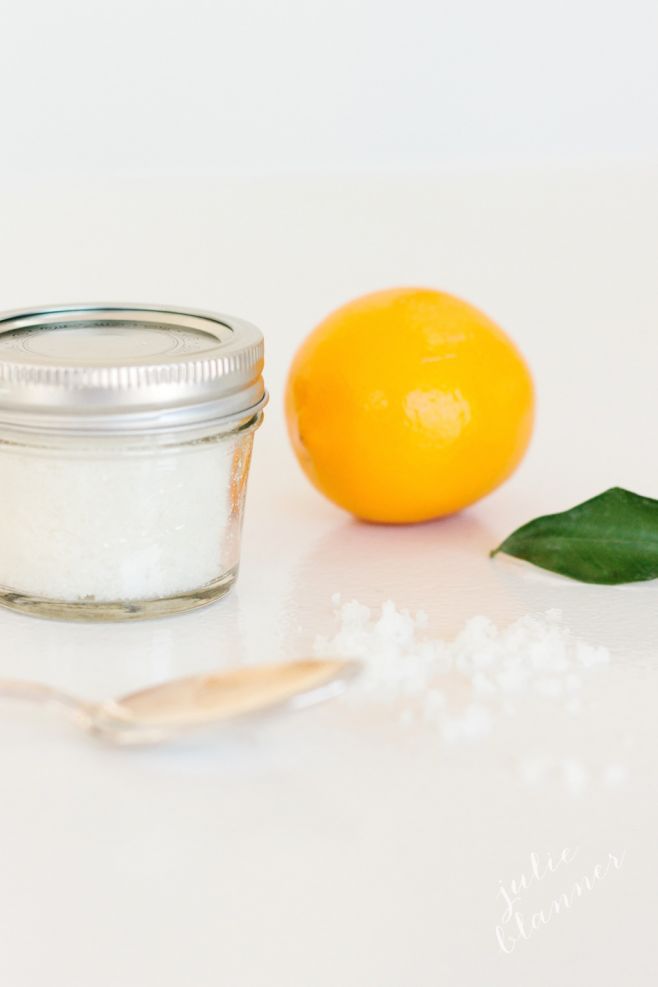 My Favorite Sugar Scrub Combinations