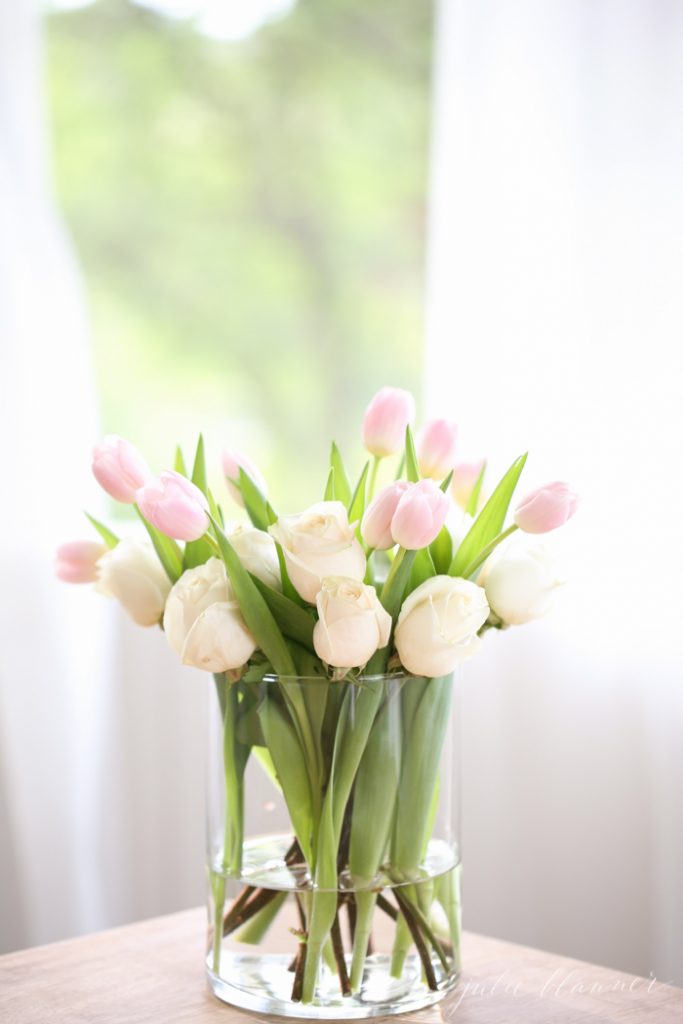 I fooled you! Michael Cane said "Be like a duck. Calm on the surface, but always paddling like the dickens underneath." This quote completely summarizes this season in my life, and I'm more than content with it. I enjoy celebrating the little things. I love celebrating the big things, but often the celebration takes focus and the people we are celebrating take a back seat. We have Pinterest, magazines and Instagram to thank for feelings of inadequacy. It's up to us to choose how we spend our energy. Over the weekend, we celebrated Isla's birthday. When she was born, I was thankful to have at least one non-winter birthday in our family. I love being outdoors and having a January birthday never truly appealed to me…I was always envious of friends having birthday parties outside. So, that's just how we spent Isla's birthday weekend – outside. We played, we picnicked, we visited the zoo and before I knew it, it was Sunday afternoon, just two hours before Isla's birthday party. What to do? Create yet another last minute flower arrangement and pull a few things together, just as any duck or loving mother would do.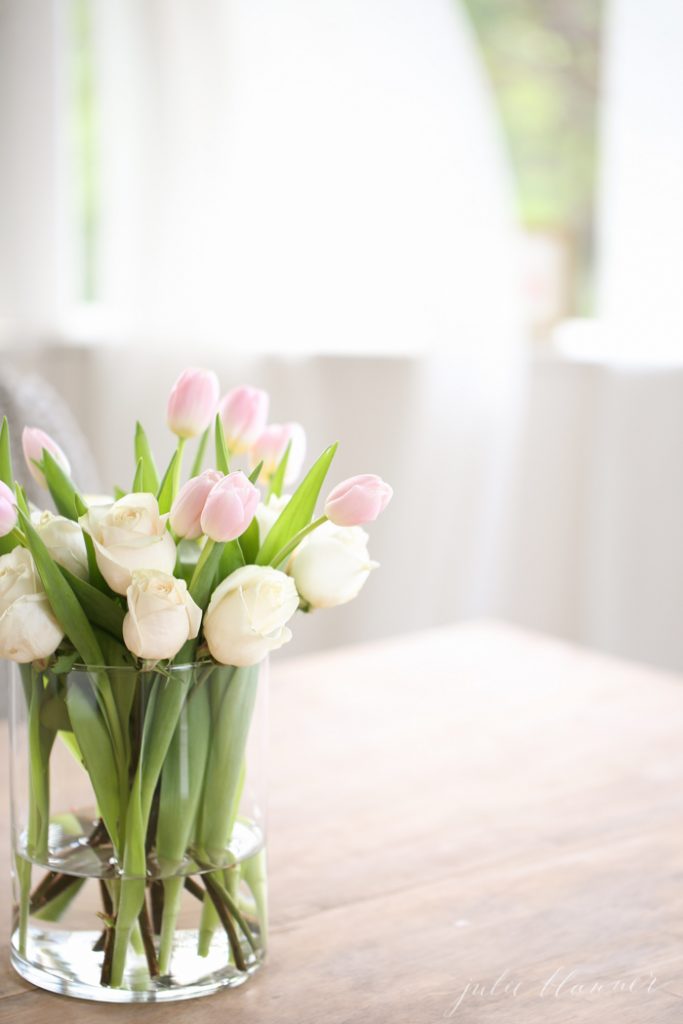 Picking up flowers on a Sunday afternoon isn't ideal – by this point, they're usually pretty picked over, but there's always something beautiful you can pull together if you just take a moment to brainstorm. Initially, I had wanted to do a full arrangement filled with roses, tulips, stock, and ranunculus in the same color palette, but I settled for slightly contrasting white roses and pink tulips because it was Sunday afternoon and the clock was ticking. While I love a full flower arrangement, they can also become quite expensive, even in a standard size cylinder, like this. Fortunately, beautiful blooms can stand alone and still feel significant. This soft, simple and pretty flower arrangement cost just $10 to make and took less than 5 minutes. Here are the details to create your own: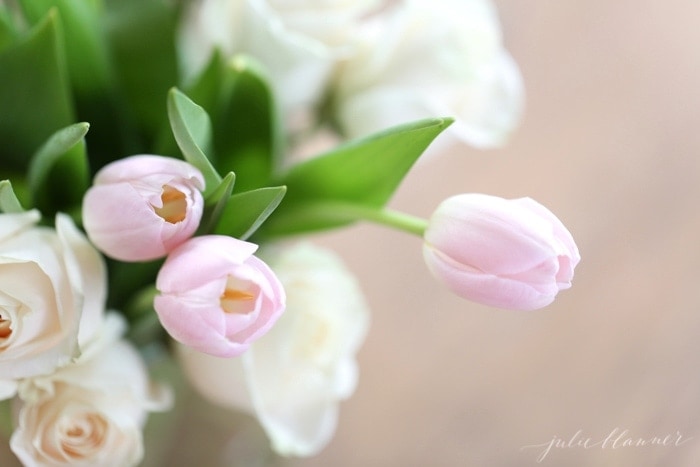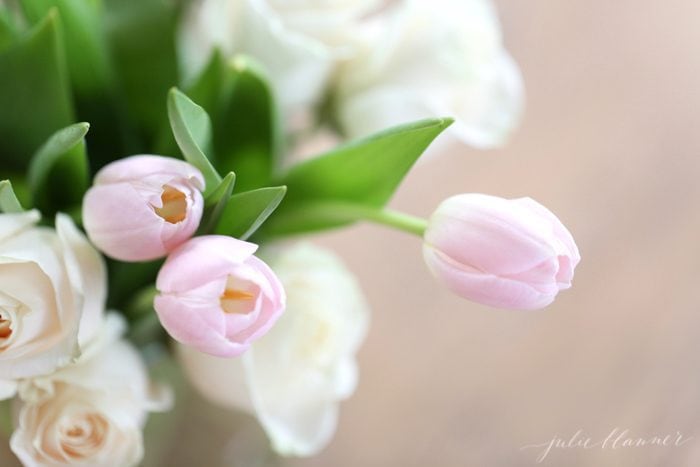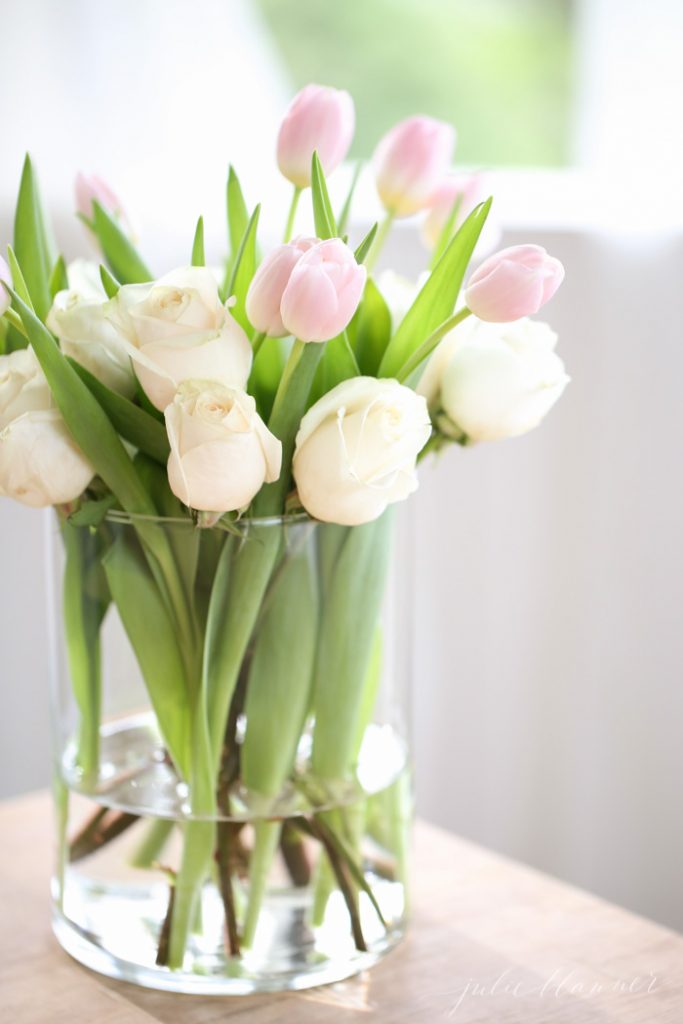 Of course this also makes a beautiful DIY Mother's Day flower arrangement she's bound to love!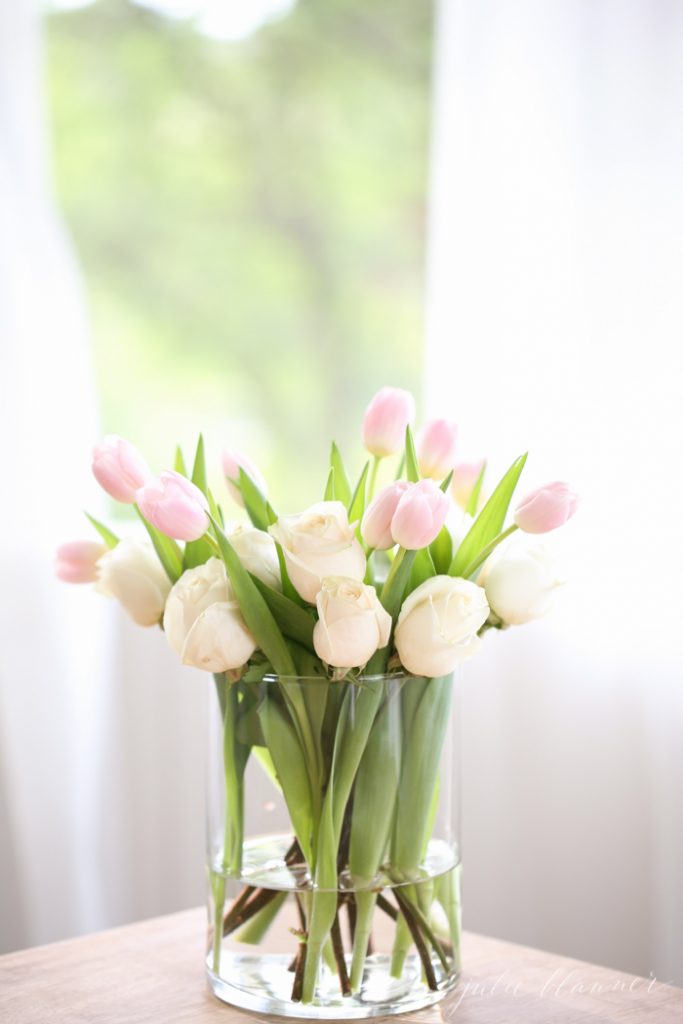 Here's to paddling and finding more time to celebrate the little things.