A sleek, modern vinyl deck is the key to maintenance free outdoor living! VEKAdeck is the ultimate vinyl decking alternative to wood because it is slip resistant, cleans easily, and is cool underfoot.
Step onto the new pvc deck with glass deck railing we just installed at our lake cottage for a photo tour of this completely renovated space!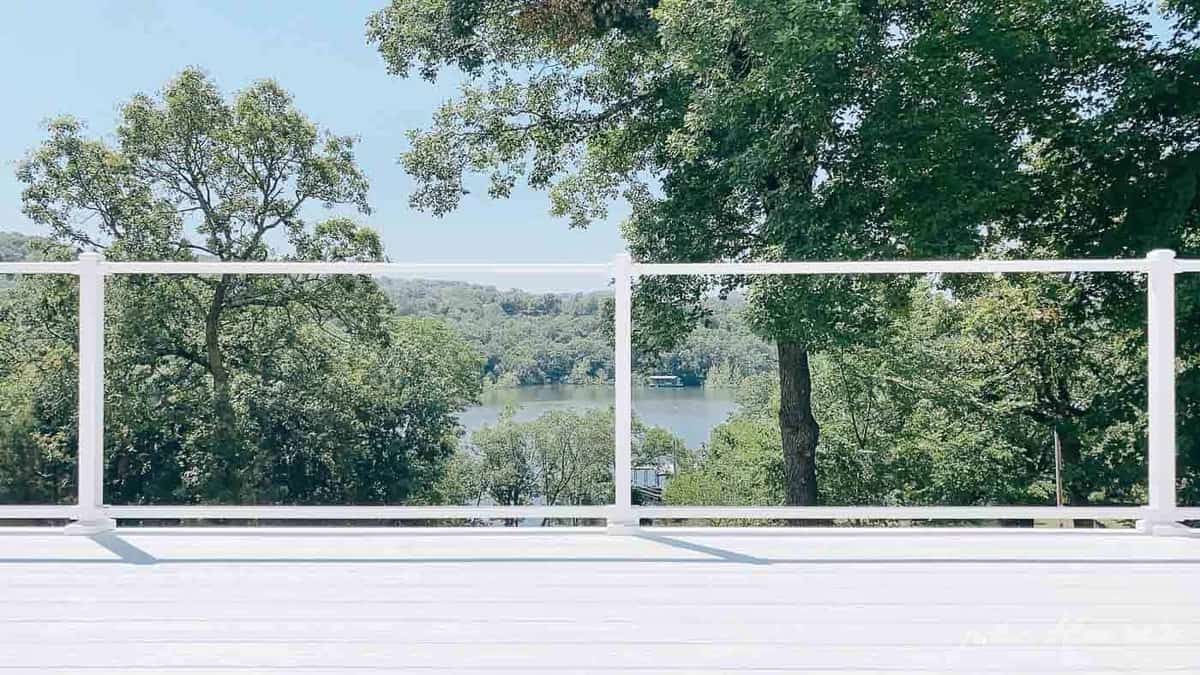 Is there anything more calm and serene than a fresh, clean outdoor living space as an extension of your home? I know from years of home ownership that not much can beat that feeling!
Several years ago, our dream of owning a little piece of Table Rock Lake was realized when we purchased our lake cottage. During this time, we have truly changed it room by room, taking our time to create the getaway home we envisioned for our family.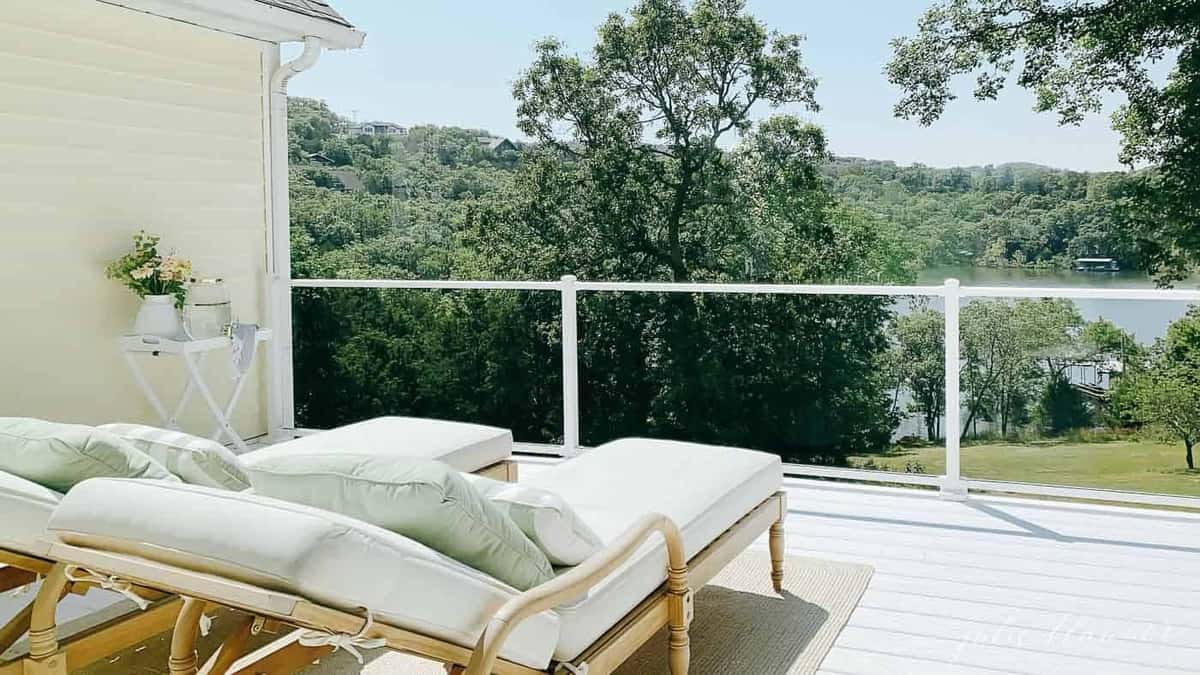 You can read about the "why" behind the purchase of our cottage, as well as the full (ongoing) before and after. Take a tour of our modern living room, updated bunk bedroom, and even see more of our original deck space.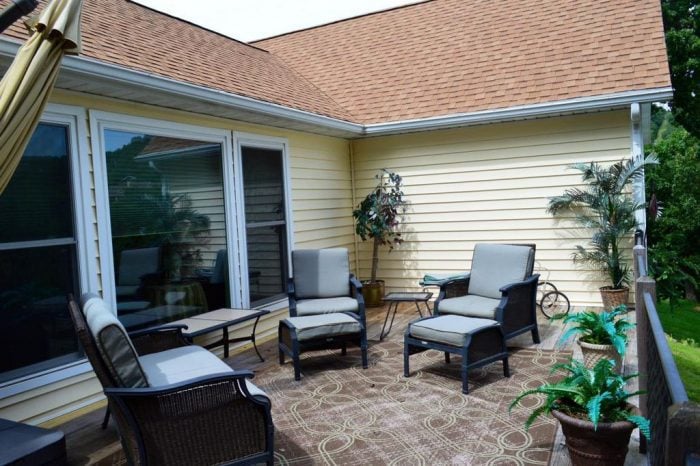 One of the things you won't notice in any of the photos of our outdoor spaces at the lake thus far is that the deck was in terrible condition. In fact, the wood had rotted through in several areas and it had become too dangerous to use.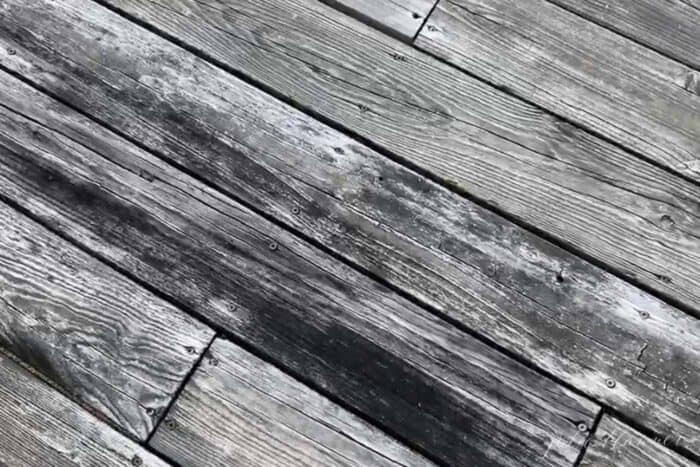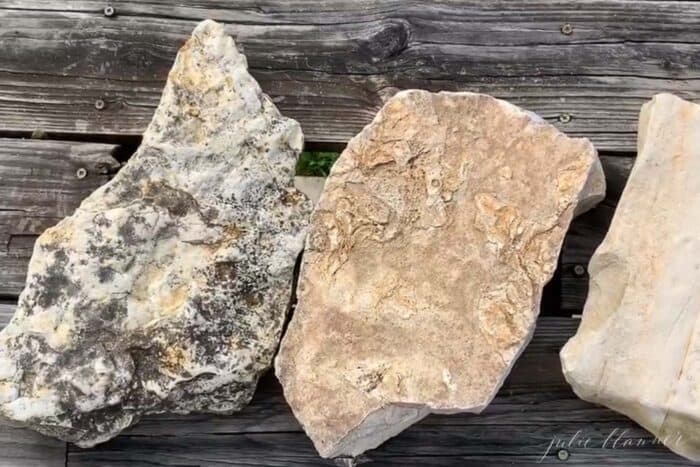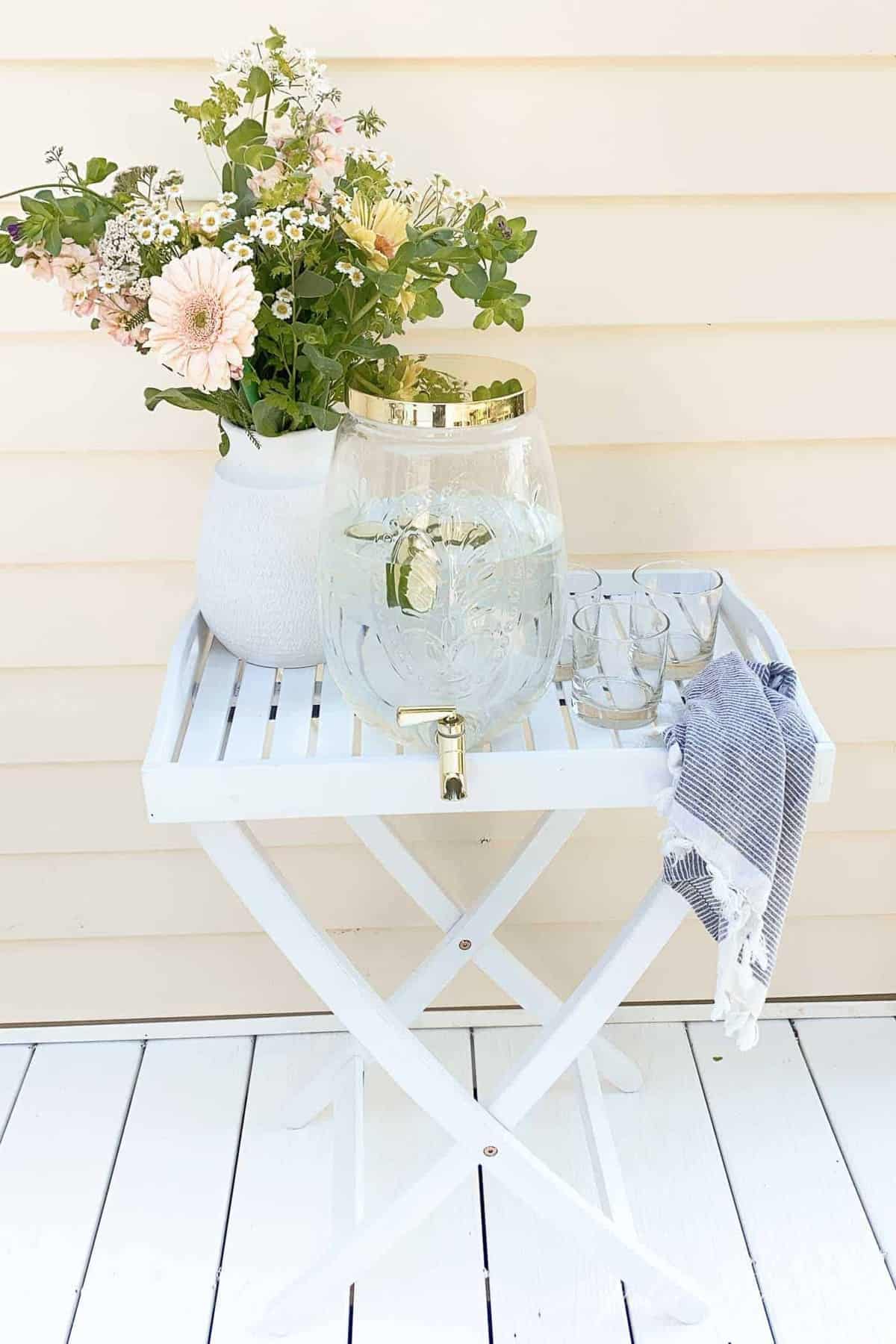 After years of planning, dreaming and designing this extension of our home, we are so proud of the outcome of this incredible space!
It's a total dream come true in terms of style, and even better? This is a decking product that is truly worry free! Read on to find out more about why we chose vinyl decking for our lake home.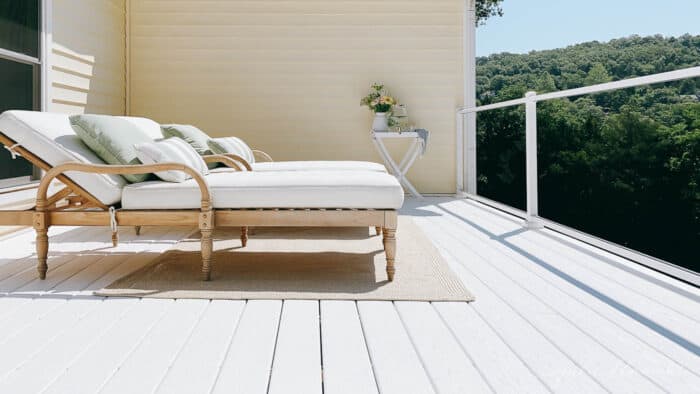 Low Maintenance PVC Deck
If we're looking back at new products that have really changed the game when it comes to outdoor living over the past 20 years or so, new decking material options are a BIG change we can be so grateful for.
Our home is not old, as it was built in the 90s. A little dated, yes… but for the most part, it was in great condition.
Our roof needed replacing, so that happened a couple years ago. However, there was one area where our home was in a severe state of disrepair, and that was the original wood deck.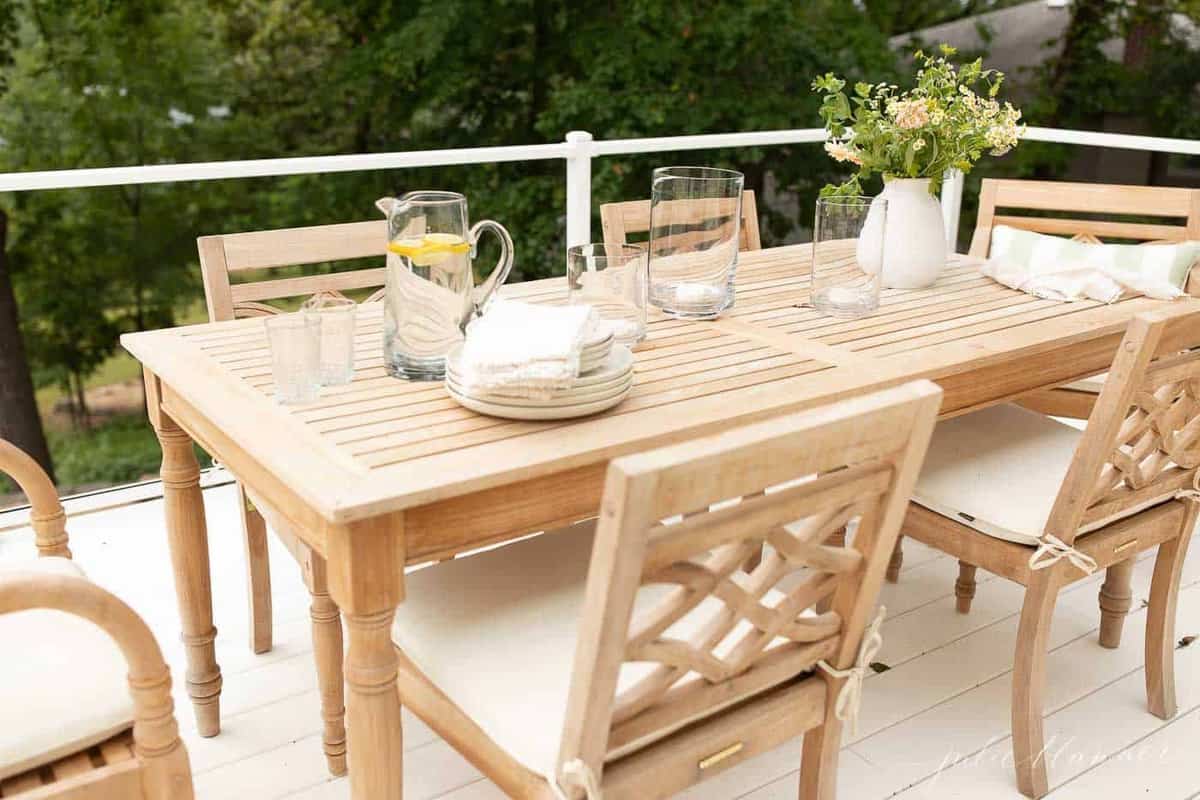 No amount of power washing was going to fix the 20+ years of damage that had already been done to due constant moisture and intense heat!
Enter VEKAdeck – the low maintenance and beautiful modern vinyl decking of my dreams!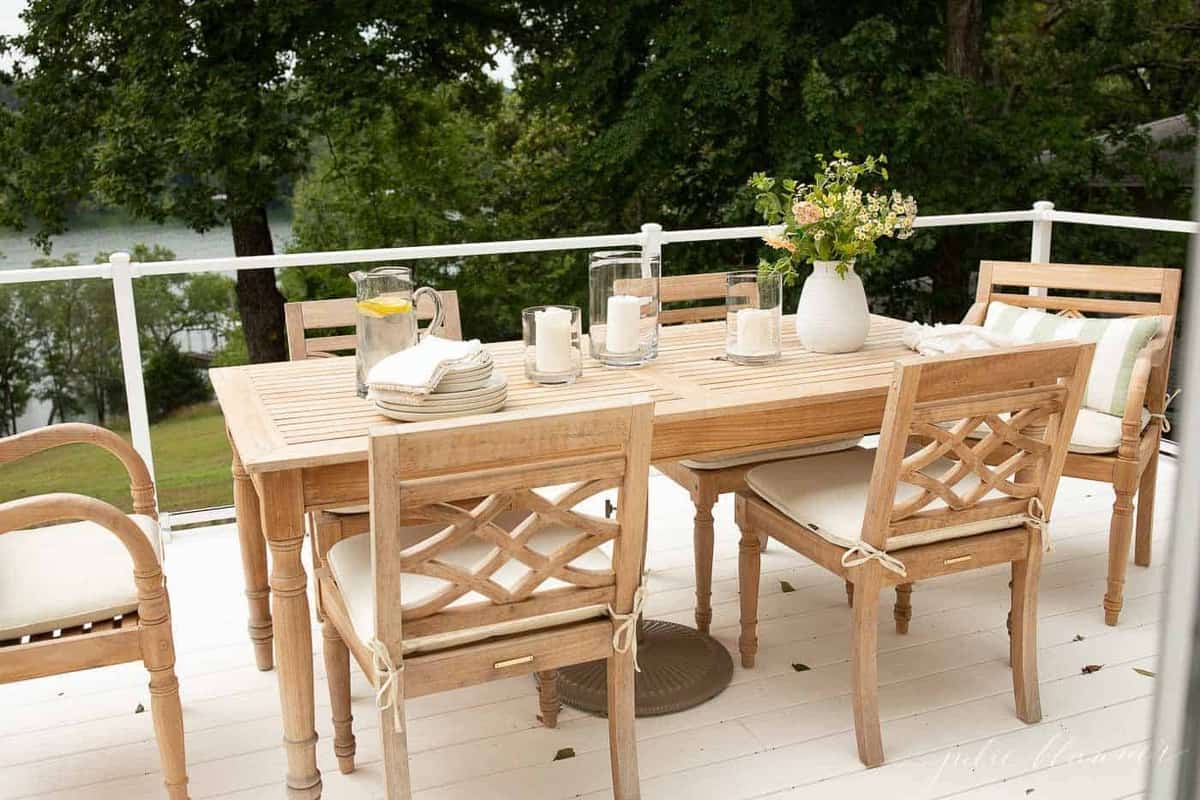 How to Choose a New Vinyl Deck
When we bought the house, we knew that it would need work, but we didn't quite realize what an undertaking this deck project would be. Making matters even more complicated, there's an endless amount of deck materials available. How do you choose? Who do you trust?
It was hard for me to admit that the deck needed to go, because I truly loved the soft, natural look of the wood grain. I knew that in the long term, replacing with more wood wasn't a good investment for our home.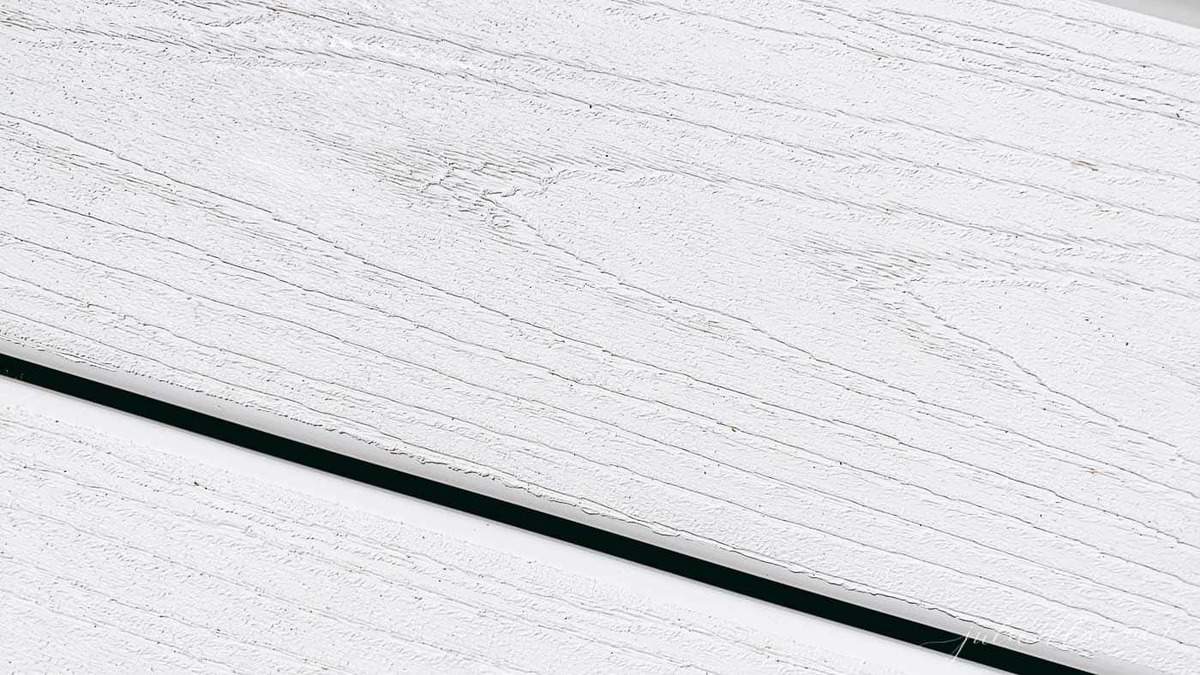 I wanted the best of both worlds! We needed the look of a traditional wood deck with all the modern qualities of low maintenance decks!
After lots of research, we landed on VEKAdeck. When we heard about their product warranty and cool-to-the-touch properties, we were sold!
Vinyl Decking is Perfect for High Humidity Environments
We plan to stay in this home and make memories for years to come. However, we knew that choosing a high quality new deck surface was a long term investment that would pay off even if we chose to sell at some point!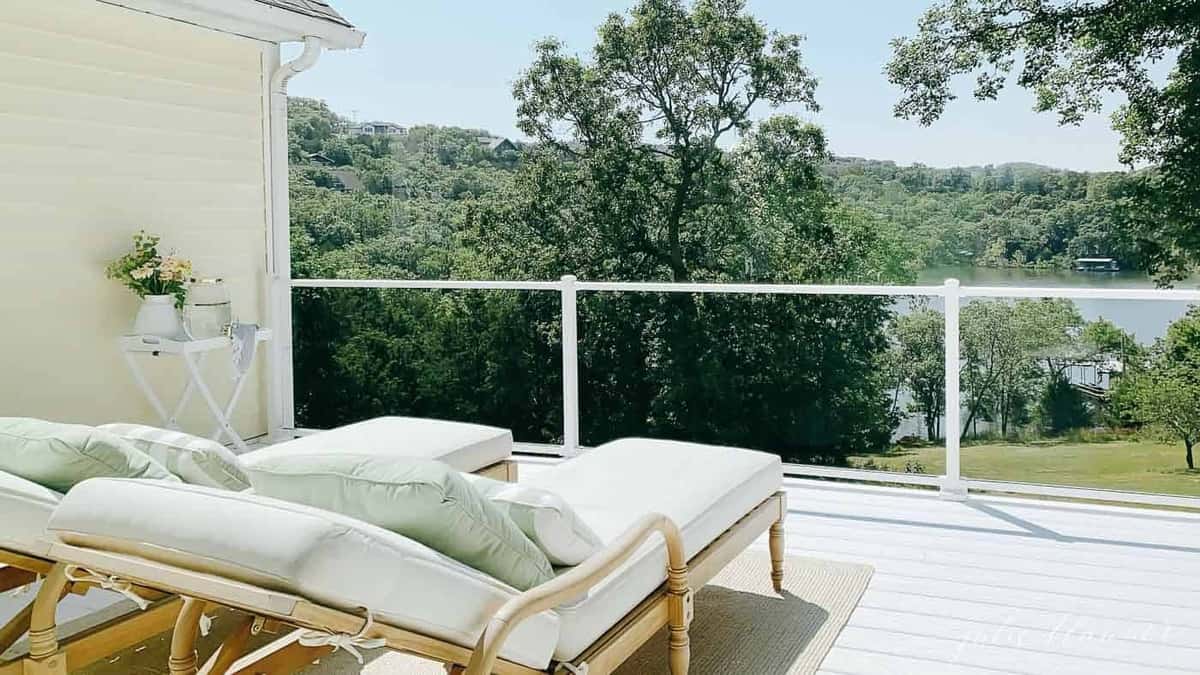 High humidity is the name of the game when you're talking about a lake house in southern Missouri. PVC decks are known for stain resistance, and they are also mold and mildew resistant. They also resist heat with their thermally reflective material.
This makes a PVC deck perfect for lake houses, pool surrounds, docks and more! Read all about screen porch kits here.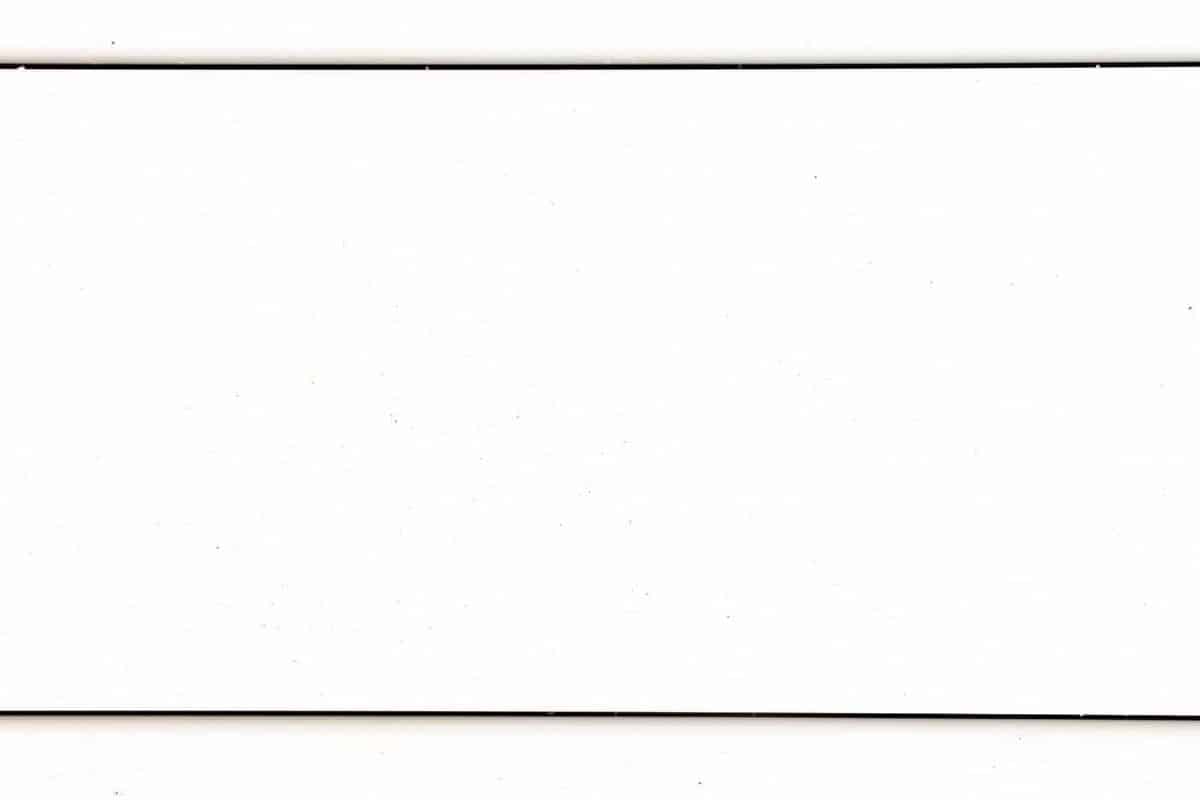 Why Choose a PVC Deck over Composite Decking
For us, the answer came down to heat. We heard from so many friends and neighbors that their composite decking, while beautiful, was prone to absorbing the sun.
We used composite on a portion of our dock and it's painfully hot in summer – you have to get it wet before you can sit or stand on it.
Thankfully, there are so many MORE benefits to choosing a vinyl deck! We've learned so much in this process and I'm excited to share with you.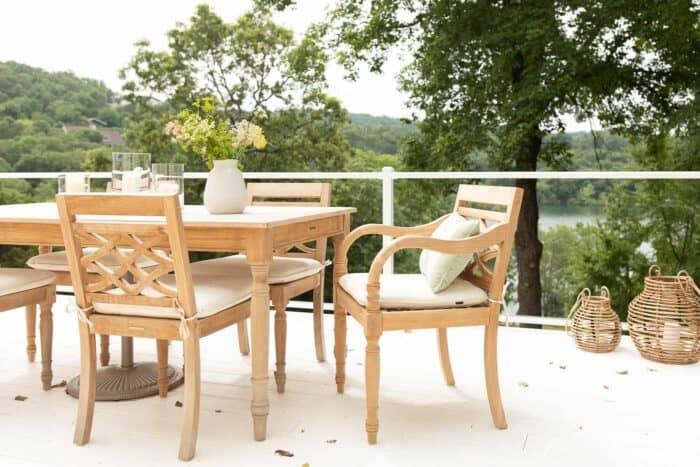 Vinyl Deck Features
Insect Resistant

100% PVC deck board blend means no more termite damage!

This is a relief after our home was treated this spring.
Splinter-Free

PVC deck compound means the little feet in our house won't have to worry about splinters any more. There is no flaking or peeling either!

Slip Resistant Surface

The embossed style of the wood grain also provides traction so there is lower risk of slipping

, which is especially great with wet feet coming off the lake or at the pool.
Water Resistant

VEKAdeck is completely moisture resistant, which means it's perfect for high humidity, marine environments such as boat docks and pools. This is where it truly shines versus composite and wood materials.

Low-Maintenance

This was the other area that won us over..

.perfect for our second home where maintenance is an added stress! It is virtually maintenance free. Gone are the days when we have to worry about hammering nails back in, staining, sealing and more!
Easy To Install

Works as easily as traditional lumber using basic hand and power tools.

Light Weight

VEKAdeck is actually lighter than wood and composite materials.

Easy To Clean

Cleans easily with mild soap and water.

After installation it was covered in Missouri red clay from worker's boots. It hosed off effortlessly and gleams so beautifully.
Environmentally Friendly

PVC is a recyclable material, which saves our forest resources from depletion. Chemical treatments are not necessary, which makes it safe for kids to play on

!
In addition, it's compatible with some amazing systems to make deck and fascia screws discreet. We paired it with deck screws that insert into the sides of the boards so they're less noticeable and plugs for the fascia.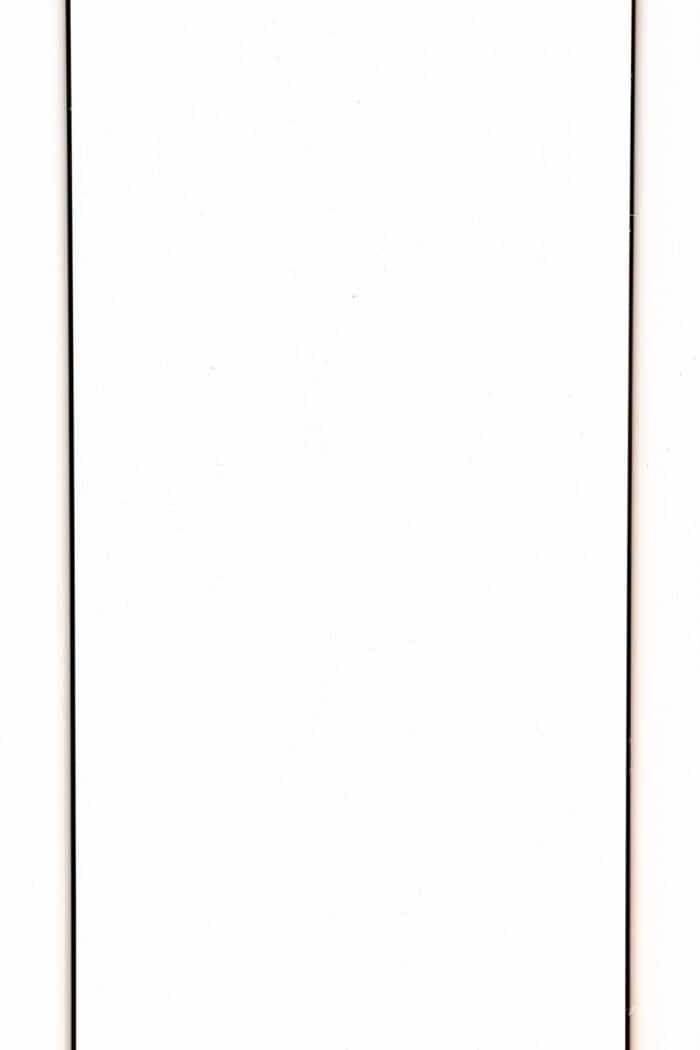 Cost
Estimate $6 per lineal foot or $12 per square foot.
You can use the dealer locator to find a dealer near you! We purchased ours through Chesterfield Fence and Deck.
We look forward to enjoying our new deck, without the fuss for years to come! It's a wonderful place to relax, play, eat, and gaze at the stars – and now without fear of splinters or rot.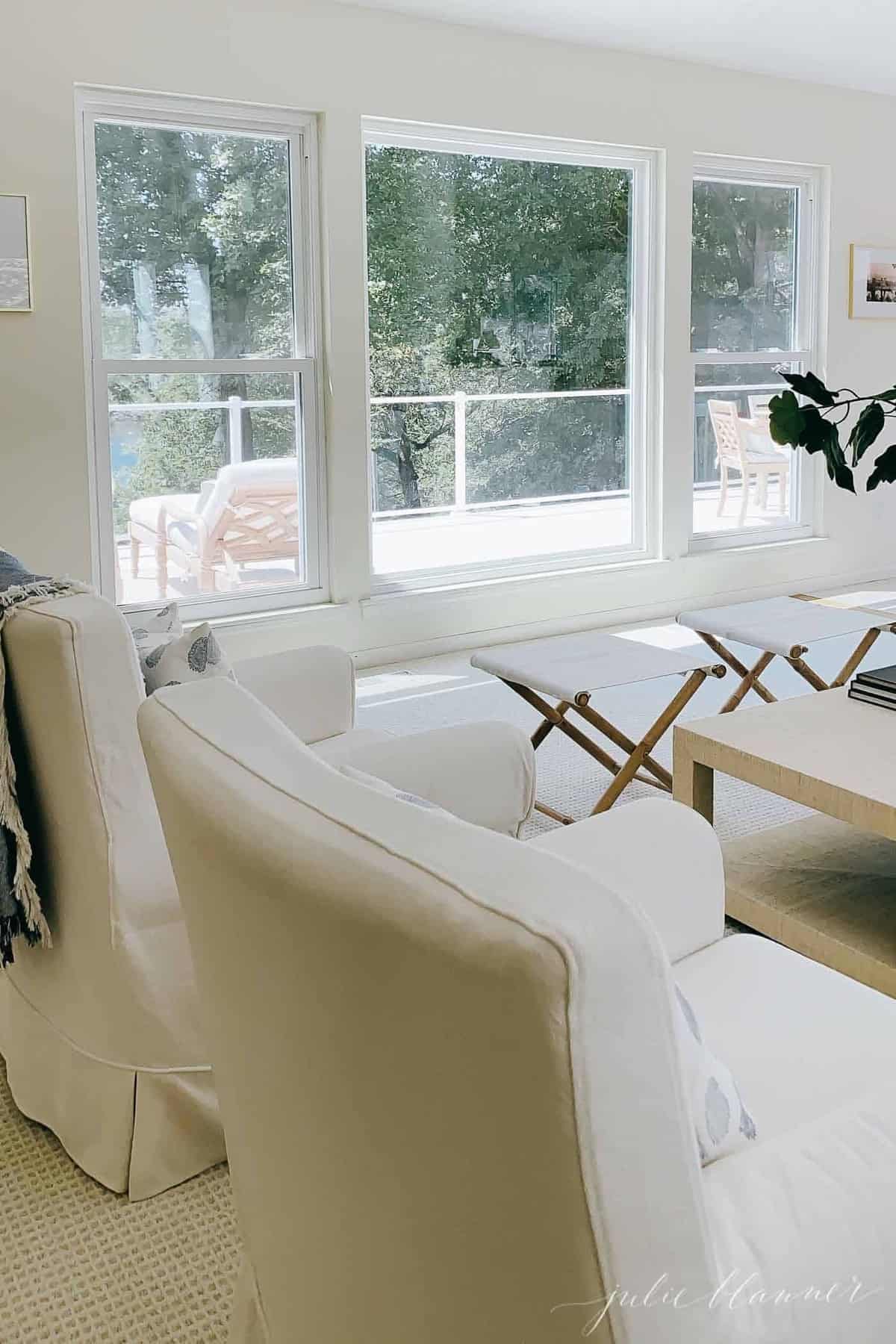 If you have any questions at all, I'm more than happy to address them! Do you have any big outdoor living projects coming up soon? I'd love to hear!
Paint Colors, Tutorials & Tips