Get the best Calligraphy Supplies for beginners. A few well selected Calligraphy Supplies will make learning calligraphy easy.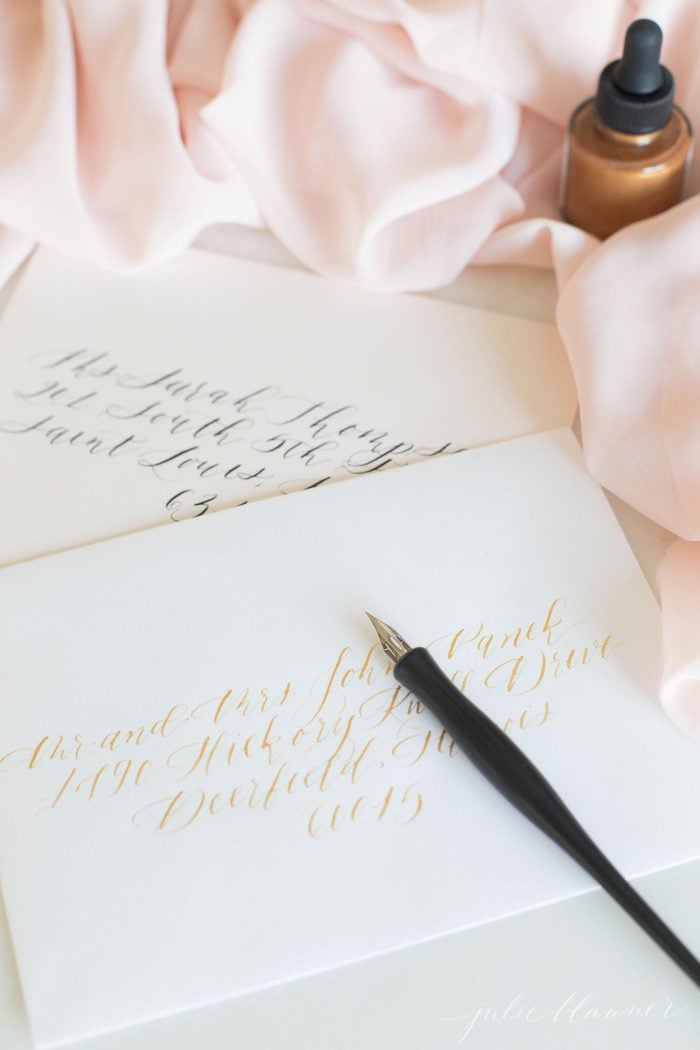 Want to learn modern calligraphy? You need very few calligraphy supplies to get started. I'm breaking them down for you with the help of calligrapher Alicia from On Three Designs.
There are just 4 things every calligrapher needs – paper, a pen, nibs and ink.
It's a very inexpensive hobby and thanks to online shopping, very accessible!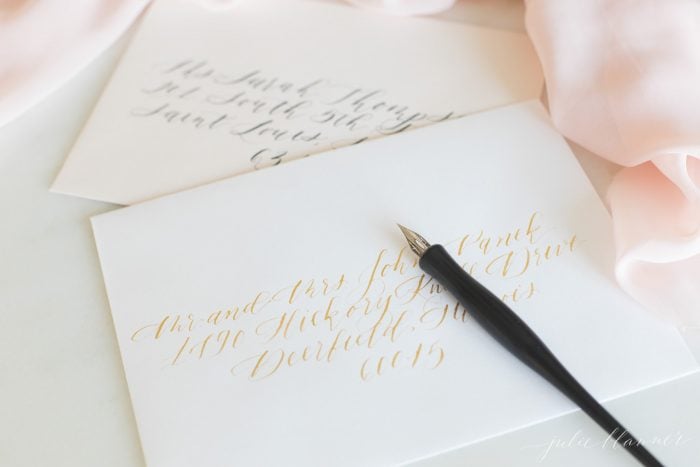 The Best Calligraphy Supplies for Beginners
Calligraphy Pens – there are two style of pens, aka a nib holder; a straight pen and oblique pen. You can purchase a pen set, however it's completely unnecessary. Learning with a single pen will help you get the feel of it. These typically come in both plastic and wood. Both are affordable so it comes down to personal preference.
Calligraphy Paper – while you don't need calligraphy paper, it can be nice to practice on. Quality printer paper , a paper pad like a rhodia notepad or standard calligraphy practice paper all work well. You want something smooth for effortless writing. Start with something that doesn't have texture.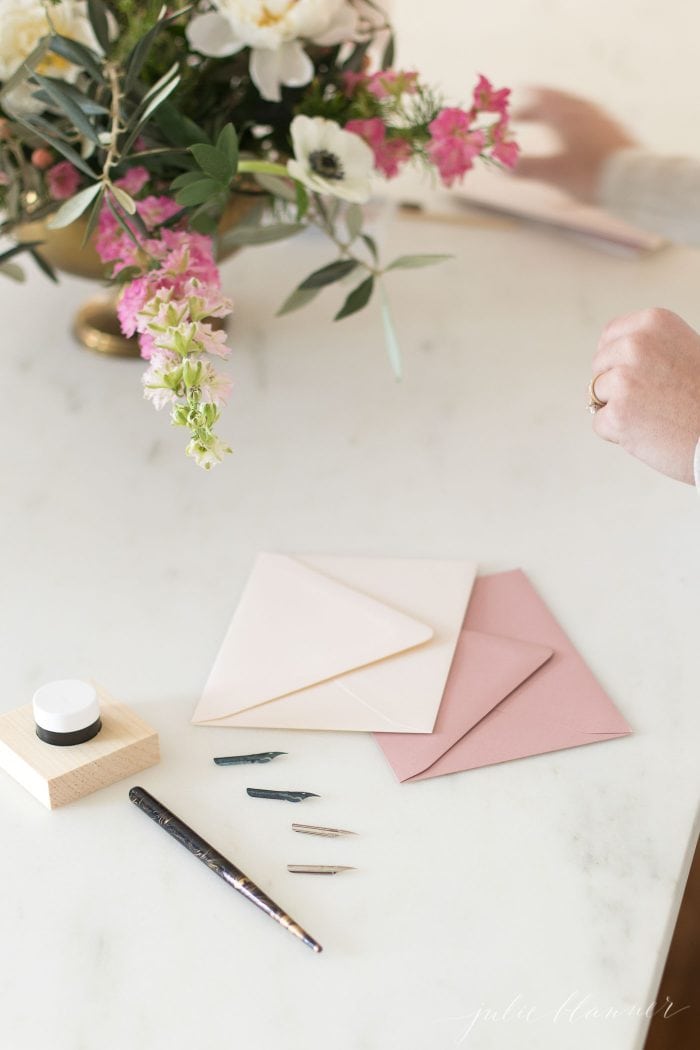 Calligraphy Nibs – a pen nib is what you insert into the pen (you'll learn how, soon!) Some favorites include Niko G Nibs, Brause Steno (also known as the Blue Pumpkin) is great because it's a little more flexible, and the Zebra G Nib.
Calligraphy Ink – a quality ink is important, especially as you are becoming acquainted with calligraphy. You want it to flow smoothly to practice your strokes. If it stains paper, you can use it, but it's best to get started with something easy to work with. Sumi ink and India ink are both great for beginners.Note: do not use fountain pen inks as they're very different. Sumi ink is a great go to black ink for even experienced calligraphers.
You can find all of my favorite calligraphy supplies on Amazon which can be delivered within 2 days or at your local art supply store.
Check Out My Other Calligraphy Posts: