Learn the basics of how to write calligraphy starting with how to hold the pen properly and achieve the strokes that are characteristic of calligraphy.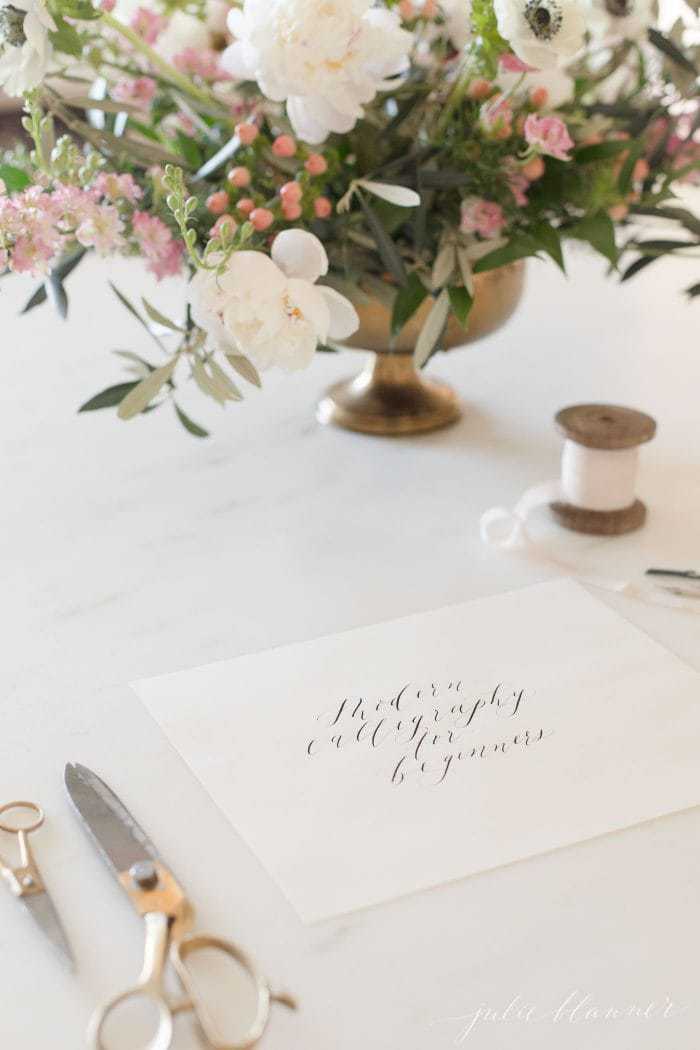 I'm excited to share another tutorial and video in my Modern Calligraphy series with On Three Designs today. You can start from the beginning here. We're breaking it down into easy, achievable steps to help you learn how to write calligraphy online.
You can use your newfound skills to address invitations, create a piece of unique art and so much more!
After you find the right calligraphy pen for you, learn how to insert the nib and ink the pen, it's important to learn how to hold a calligraphy pen properly.
When writing with a pen or pencil, you typically write at a 90 degree angle, however when writing with a calligraphy pen, you want to hold it at a 45 degree angle from the paper.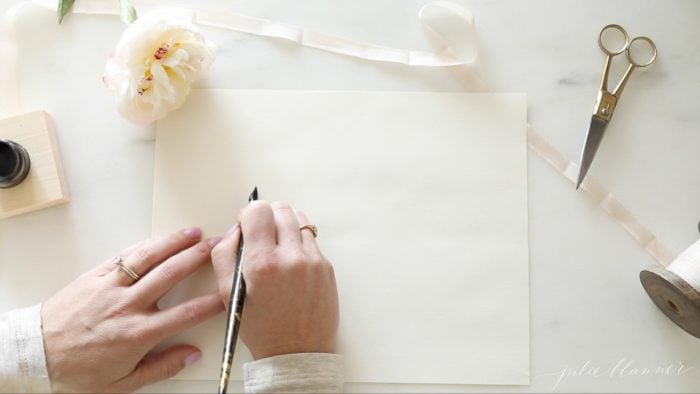 Doing so will allow the sharp part of your nib to press down to the paper. The curve of the nib should be facing down. You can see more in the video below.
The key to getting the beautiful strokes synonymous with calligraphy writing is pressure.
To achieve thick and thin lines, you will go light on upstrokes and heavy on downstrokes. See how to do it in the video below. Practicing basic upstrokes and downstrokes is important to create individuals letters in our next lesson. These subtle variations are highlighted in the following images.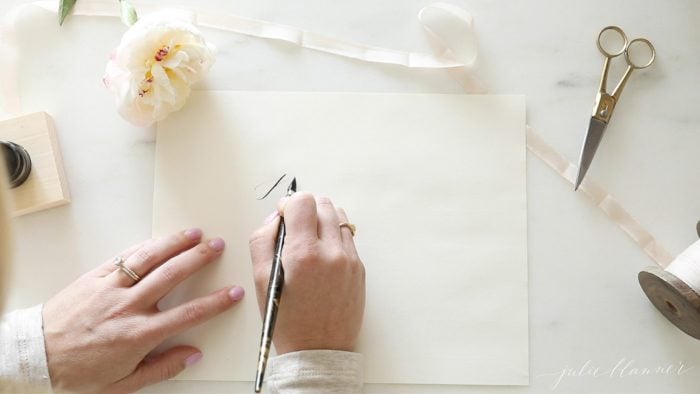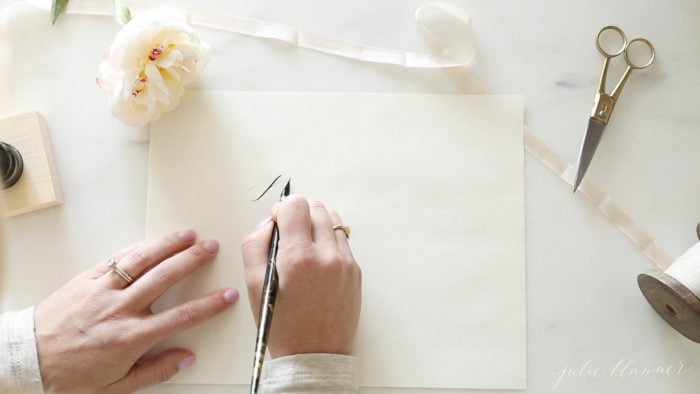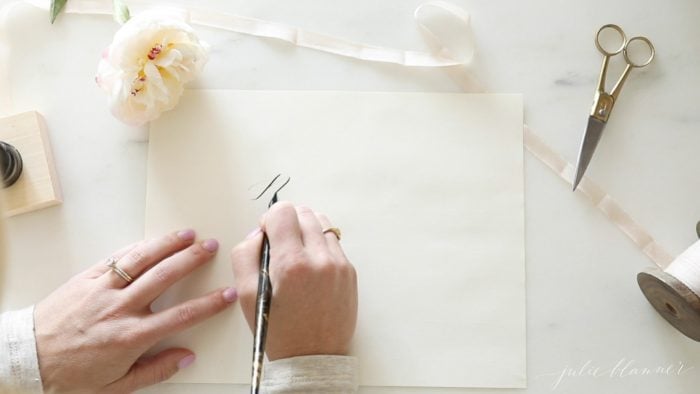 To truly learn how to write calligraphy, I highly recommend you practice strokes for a few minutes each day. Practice makes perfect! You can use this free printable calligraphy paper as your guide.
Don't miss a lesson – you can sign up for my newsletter to have them delivered directly to your inbox. Next week will include free printables to help you learn to write letters!
If you don't have time to start the series now, you can pin to save it for later!
Check Out My Other Calligraphy Posts: