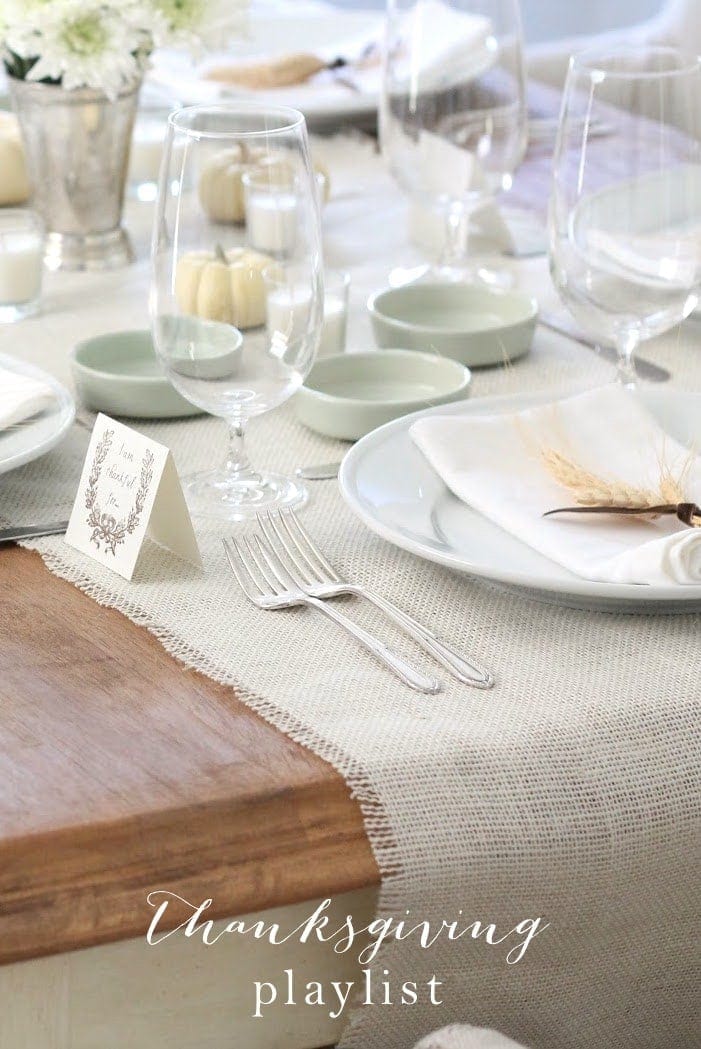 Growing up we had a radio mounted under the kitchen cabinet that played soft rock 24/7. Mom never turned it off and we could hear it throughout the house. She said she kept it on for our cat, but I think it was for her love of music, and the feeling that music evokes. She was always humming a tune.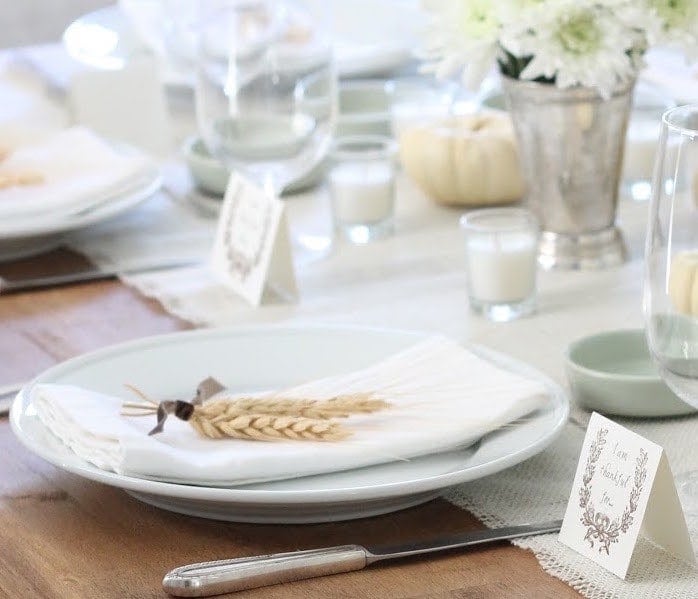 Times have changed, but some things never will. I start the day by selecting a Pandora station on my phone, sending the music to one of the nearby
Sonos speakers
. Soon thereafter the girls usually request me to turn it to Kidz Bop, and I almost always oblige because I love watching their dance parties.
After visiting with my friend Michael this week and sharing our love for music, I decided to bring back one of my favorite series from my early days of blogging – playlists! He's been sharing
his favorite playlists
weekly and I look forward to discovering a new song or two to mix up my playlists.
To kick it off, I'm sharing my
Thanksgiving Playlist
, which hasn't changed much through the years. It feels warm and easy. It's a great listen while you prepare for turkey day or entertain guests for a feast. I hope you enjoy it as much as I do!
And for the sake of seeing how far my blog has come, here's a little snapshot or an early Thanksgiving playlist post and
Martha's reaction to it
. I feel the same, Martha. The shame.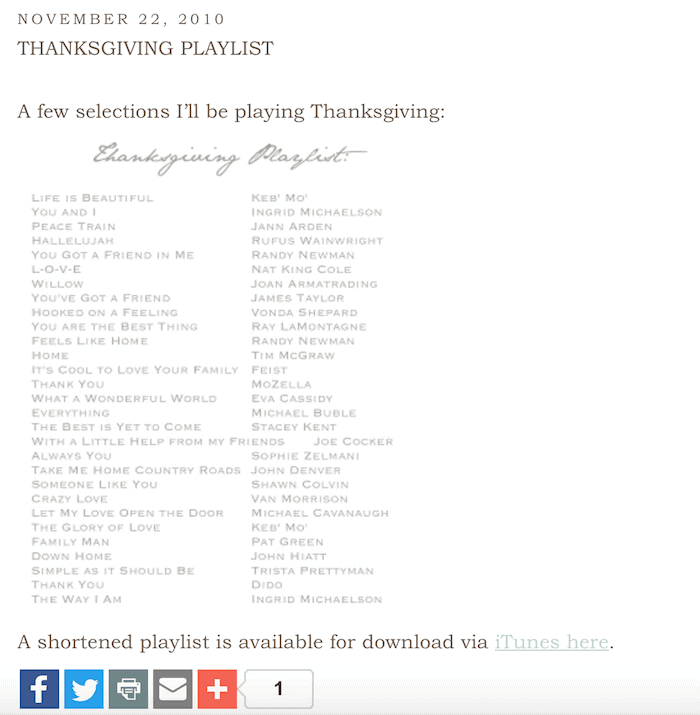 You can follow me on
Spotify here
to see what else I'm listening to. Soon I'll be sharing my friendsgiving playlist, because friends make life just a little easier and a lot of fun!