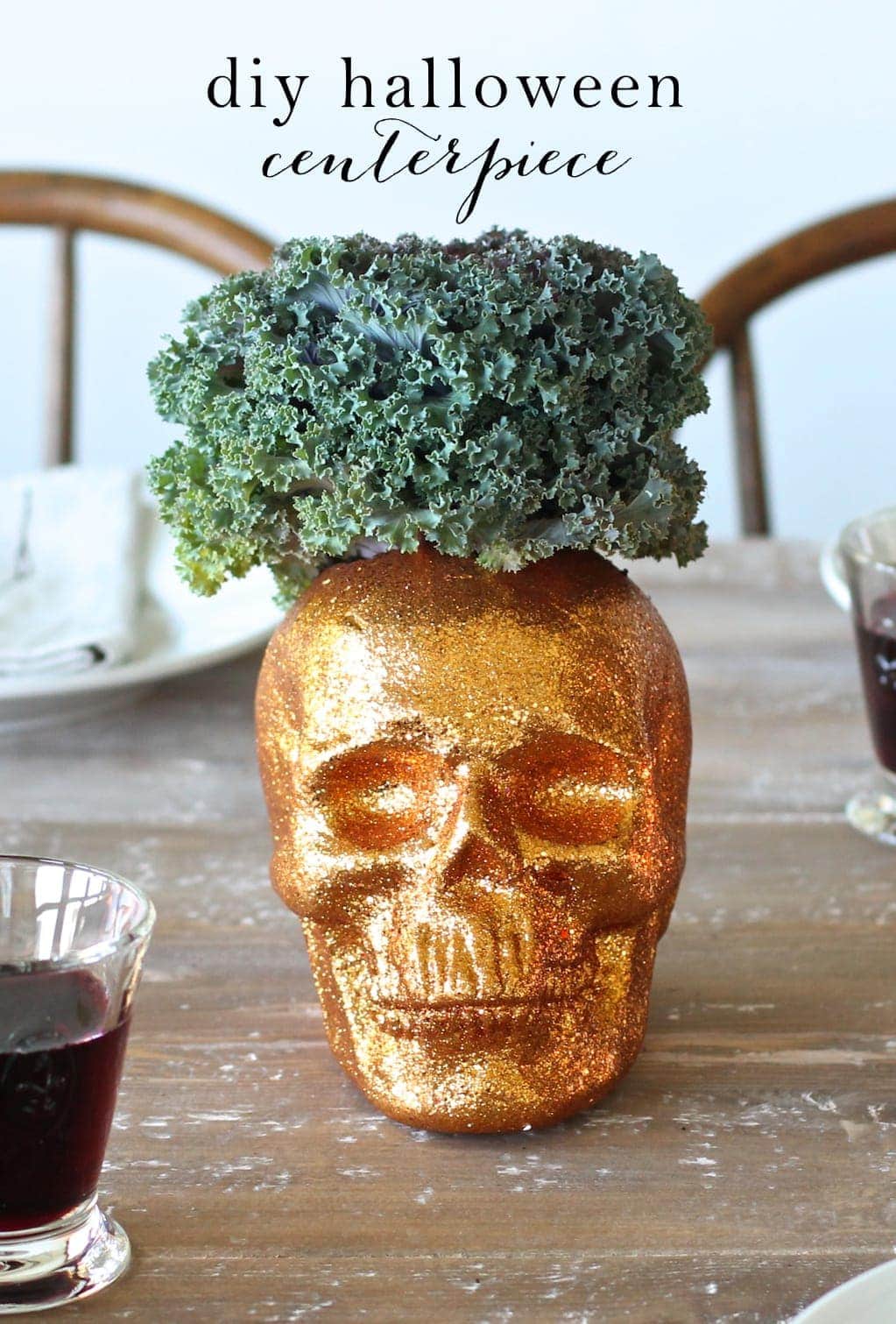 I've always enjoyed Halloween, but having three toddlers gets me exceptionally excited for the holiday! The girls can't get enough of the spiders our next door neighbor has "crawling" on the front of her house. Now that I've started decorating for fall & we've approached October, it's time to infuse it with a few Halloween decorations. I started with a simple DIY Halloween centerpiece that I used for dinner with friends last week. I've always wanted to line my flower beds with kale in the fall. The varied green & purple coloring is vibrant & beautiful. For now, it's a beautiful addition to our dining room table, until I'm ready to redo our garden beds. I found a glitter styrofoam skull & in 10 minutes, created an elegant Halloween centerpiece that now doubles as a planter for our front porch. Here are the easy DIY details:
Supplies:
skull
knife
drill
plant
Tutorial: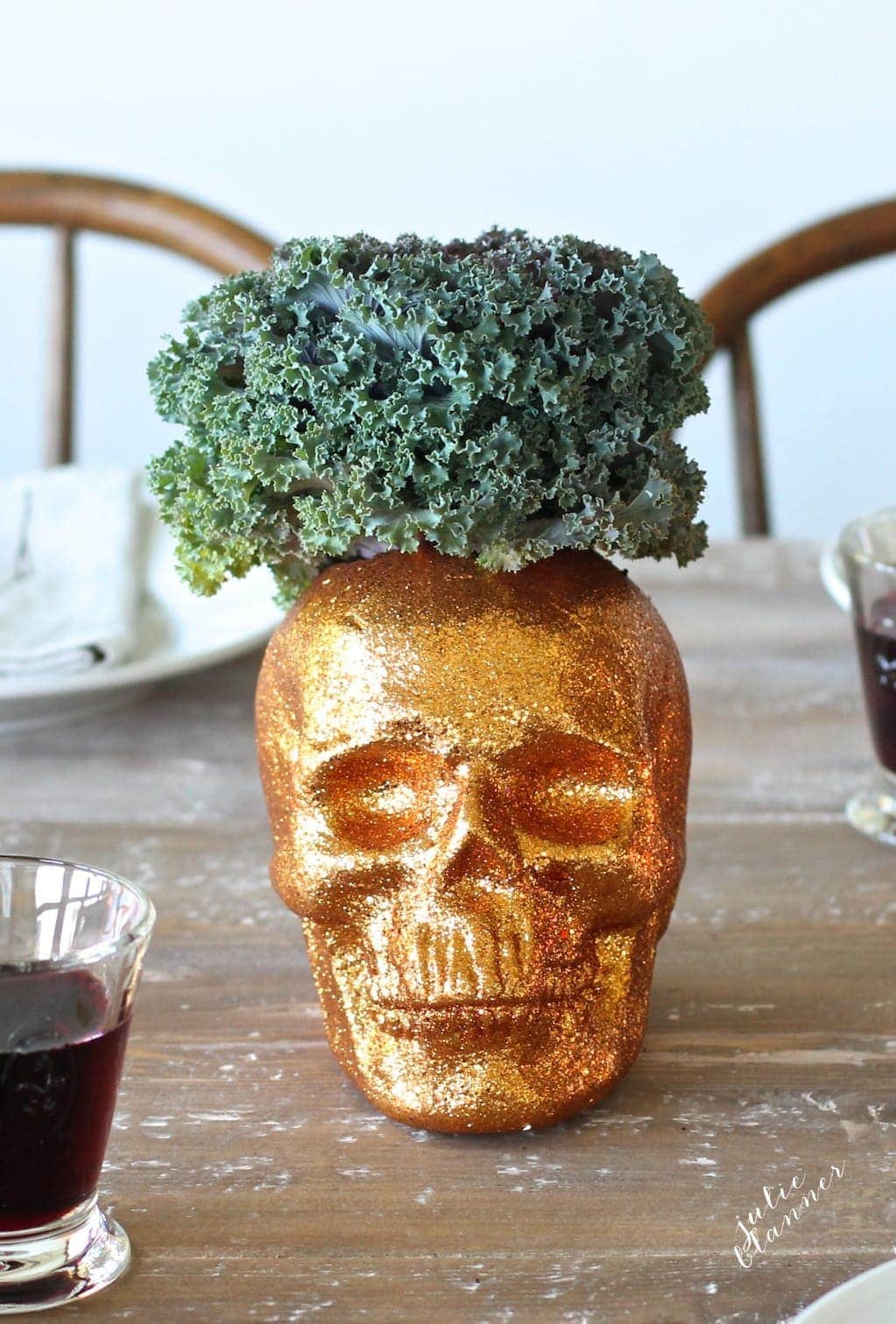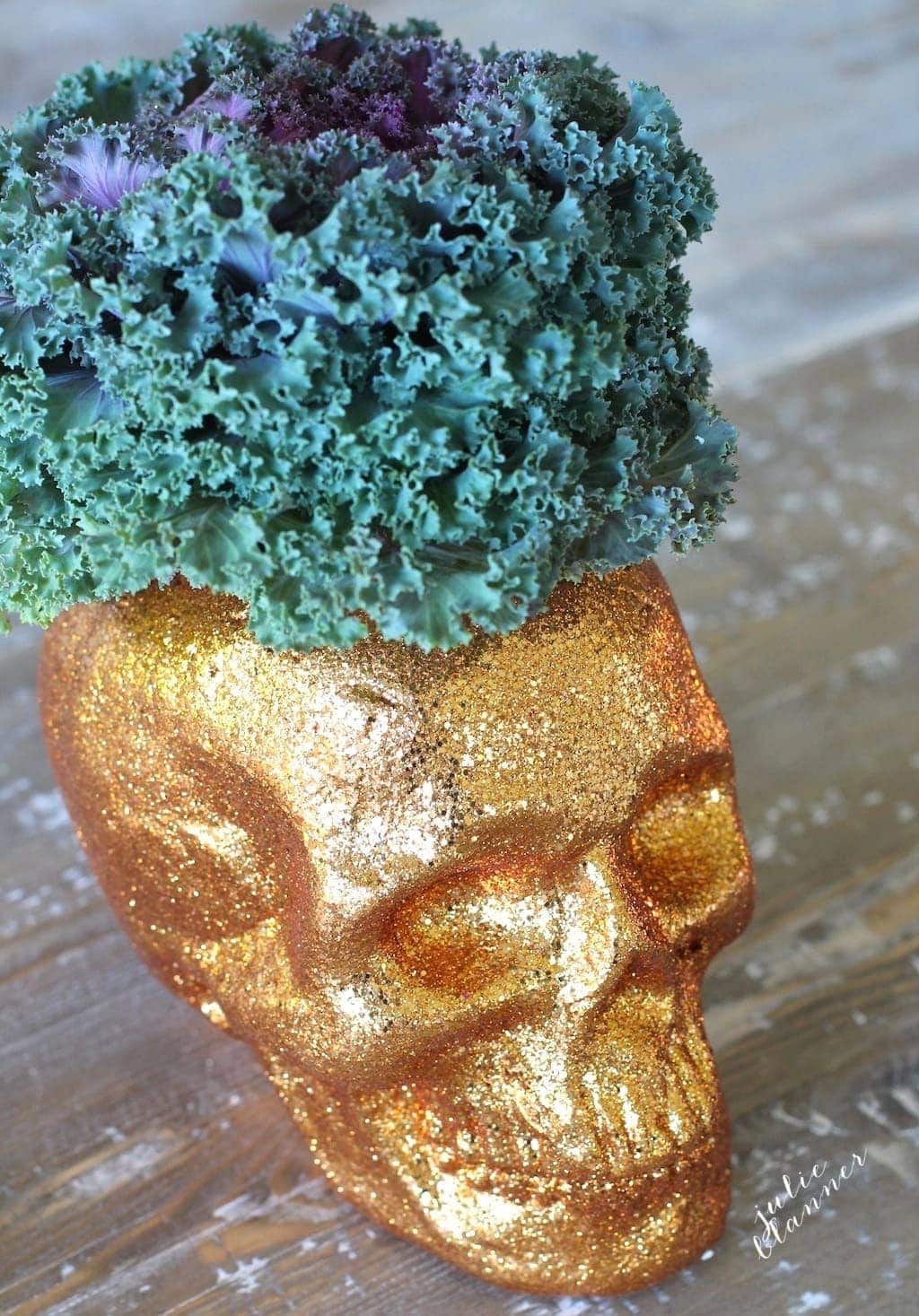 Even better that it can be repurposed on the front porch!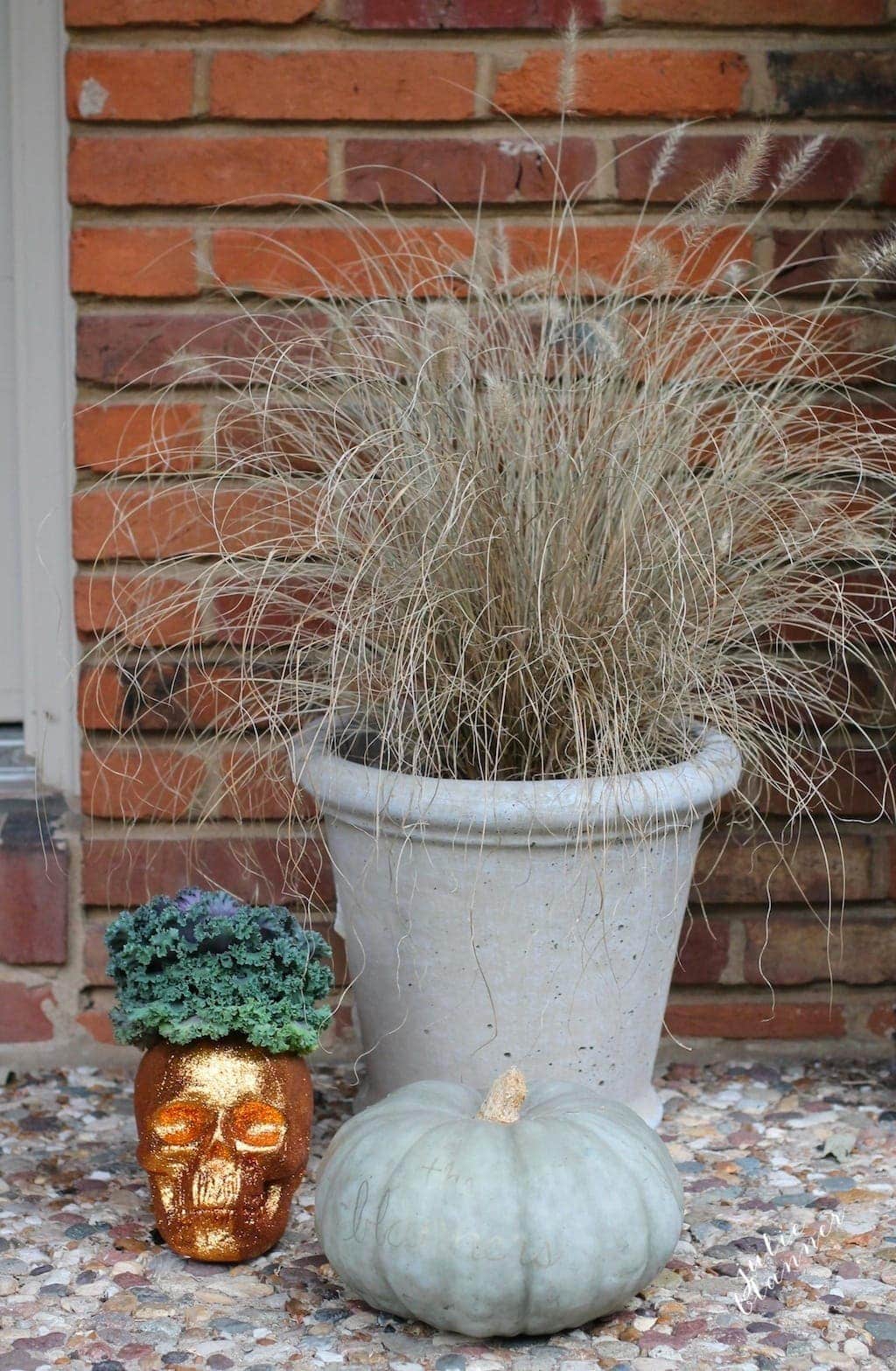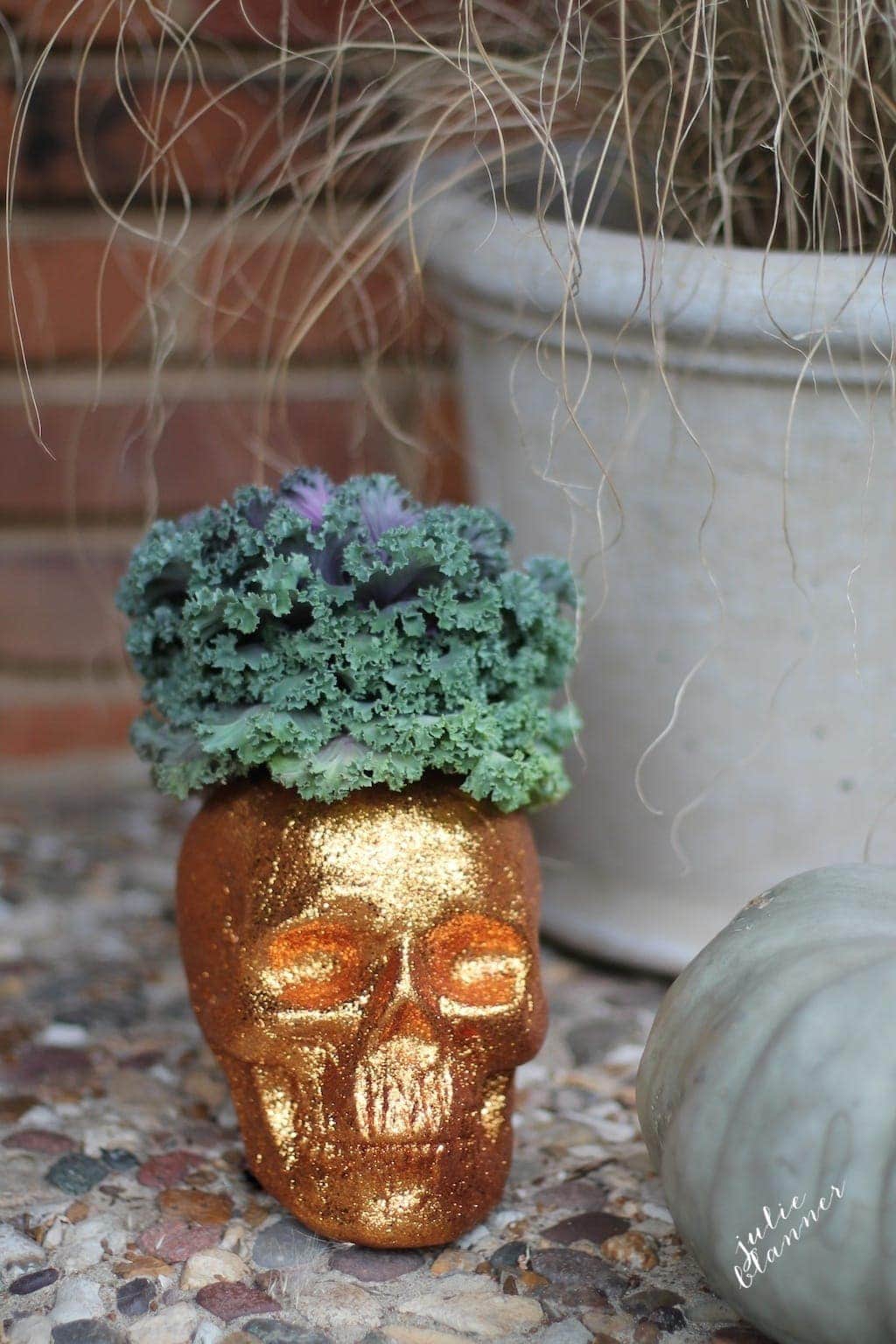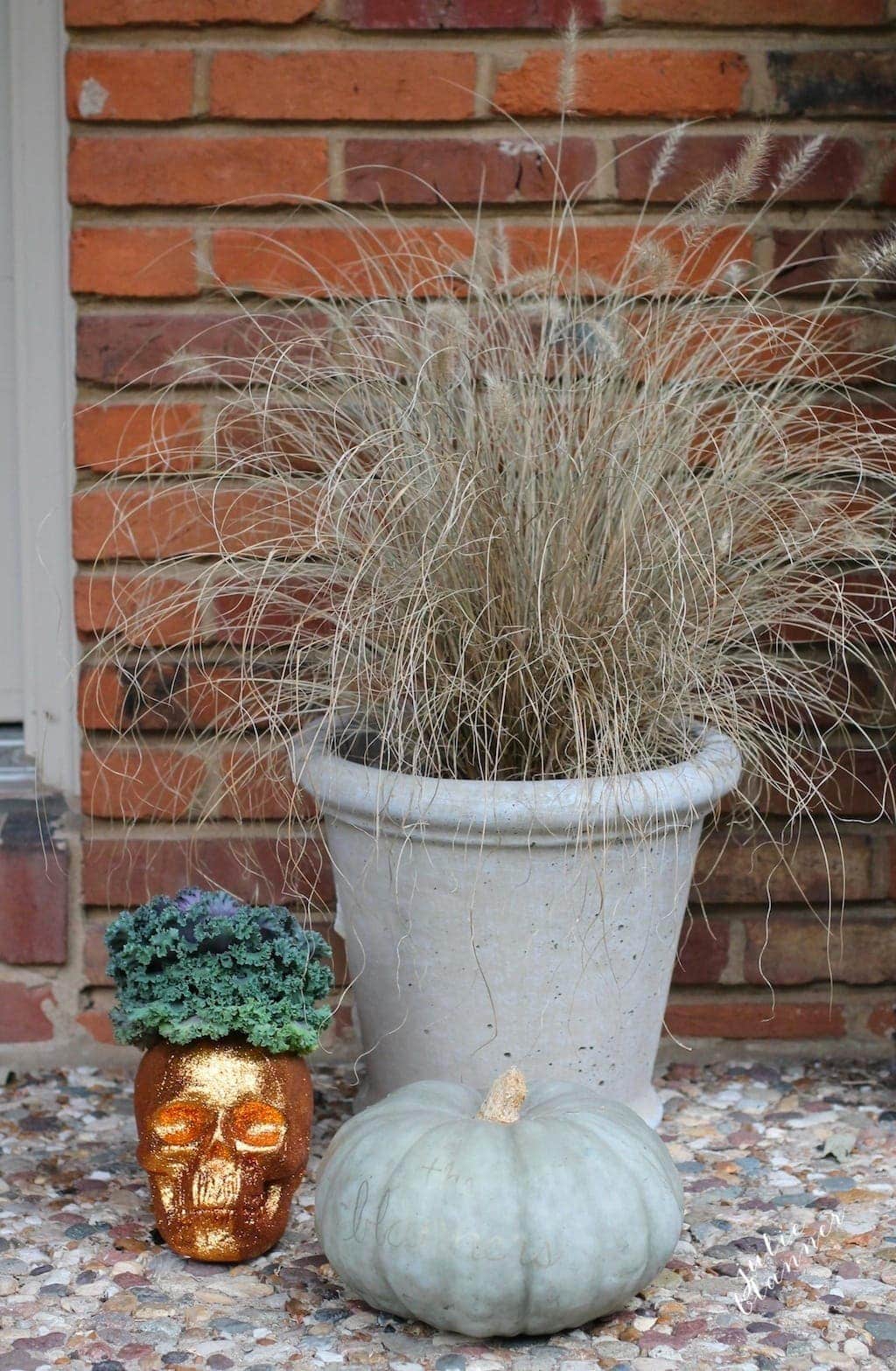 Later this week, I'll be sharing the Fig & Proscuitto recipe I made for dinner & the more of this Halloween table setting. Do you decorate for Halloween?
Julie
If you liked this post, you may also like our Halloween Home Tour. For more creative ideas, follow Lowes on Instagram & Pinterest! I'm proud to partner with Lowe's to bring you fresh, creative content.