This homemade chicken seasoning blend will bring your chicken dishes to the next level. With only six ingredients, you'll be surprised when you see how easy this poultry seasoning mix!
Homemade chicken seasoning takes boring chicken and turns it into an instant family favorite! Layers of spices create healthy flavor you'll crave for dinner.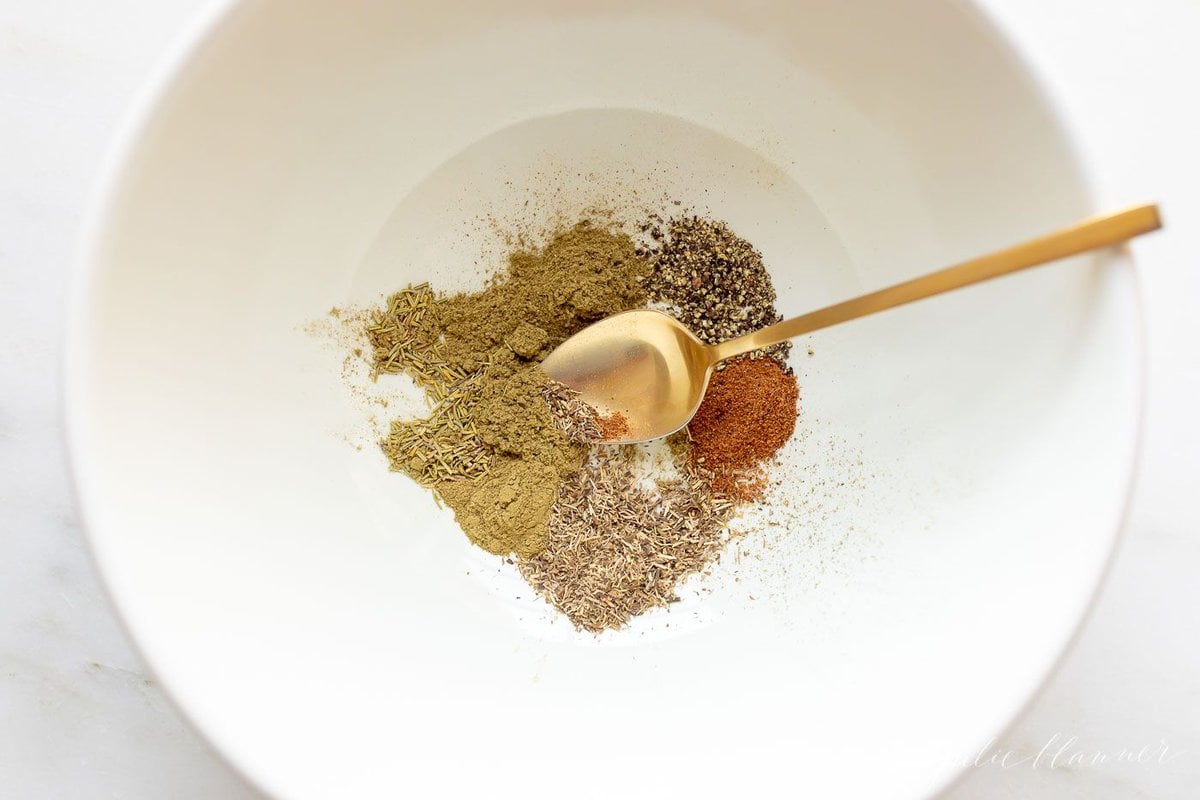 We have baked chicken for dinner in our house about once a week… at least! This lean protein is so healthy, and so easy to prepare. The whole family loves a good chicken dinner- and why not? It's such a flexible way to create a meal we can all enjoy.
I've often served a chicken entree for dinner parties, and even a few holiday gatherings. Everyone loves poultry and it is a safe protein to please a crowd. I have a host of different ways to bake, roast, or grill, poultry in my recipe line-ups.
However, one thing I keep consistent, (most of the time!) is my poultry seasoning. A little dash can go a long way, and even alone it is a beautiful herb complex flavor for any poultry.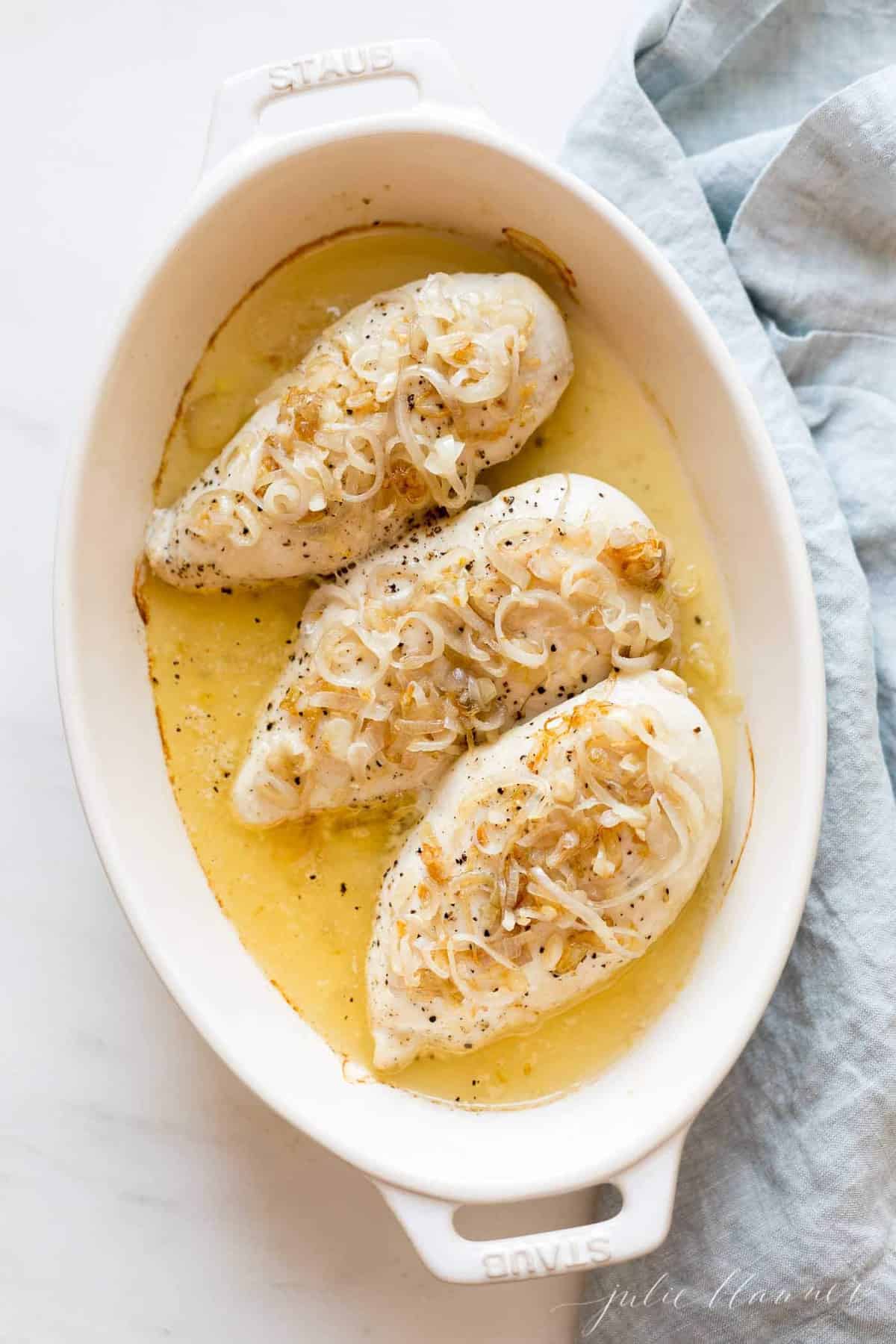 Why You'll Love this Chicken Seasoning
If you've been reading here long, you might have noticed that I'm a huge fan of herb blends and spice blends of all kinds. They save me so much time in the kitchen, and I have our family favorite combinations almost memorized.
Save Time
Save Money
Easy to Customize
Great Neutral Flavors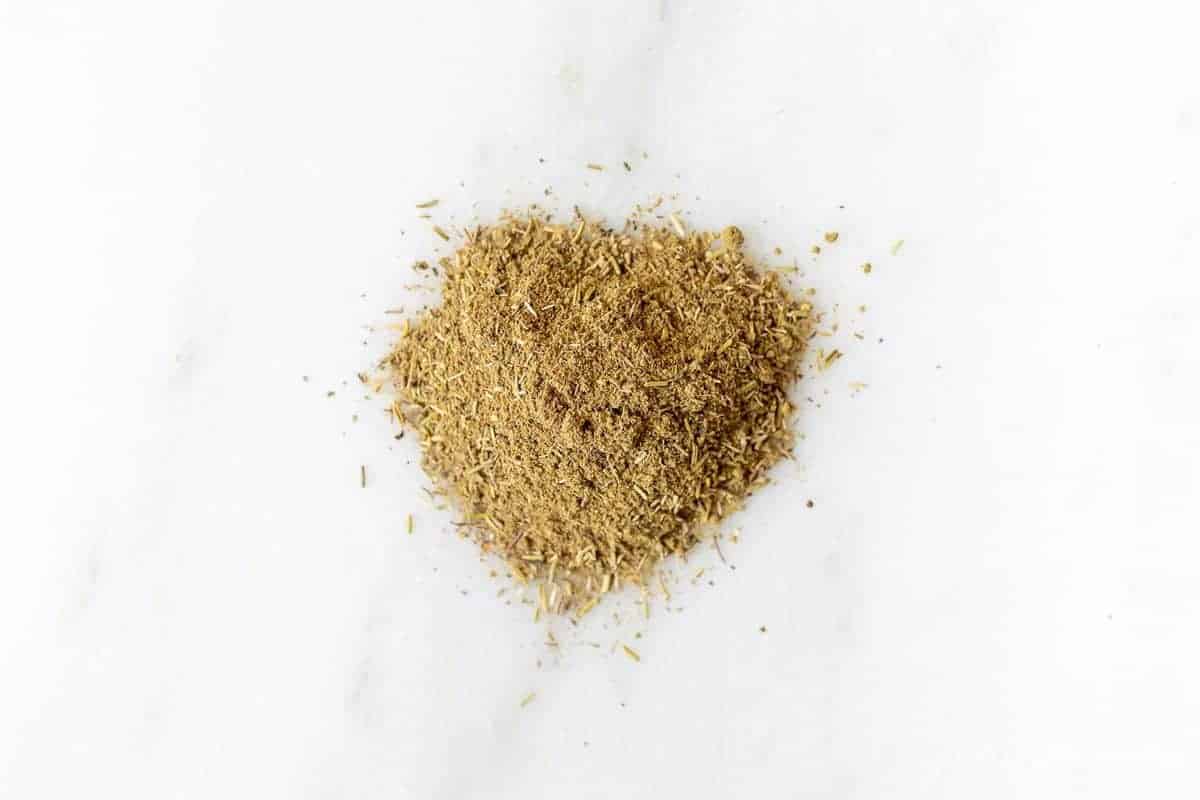 Yes, I know anyone can pick up a bottle in the grocery store, but I love that I can tailor them to our specific tastes! The perfect amount of heat, and strength.
There are only six ingredients in this spice blend, no additives or preservatives.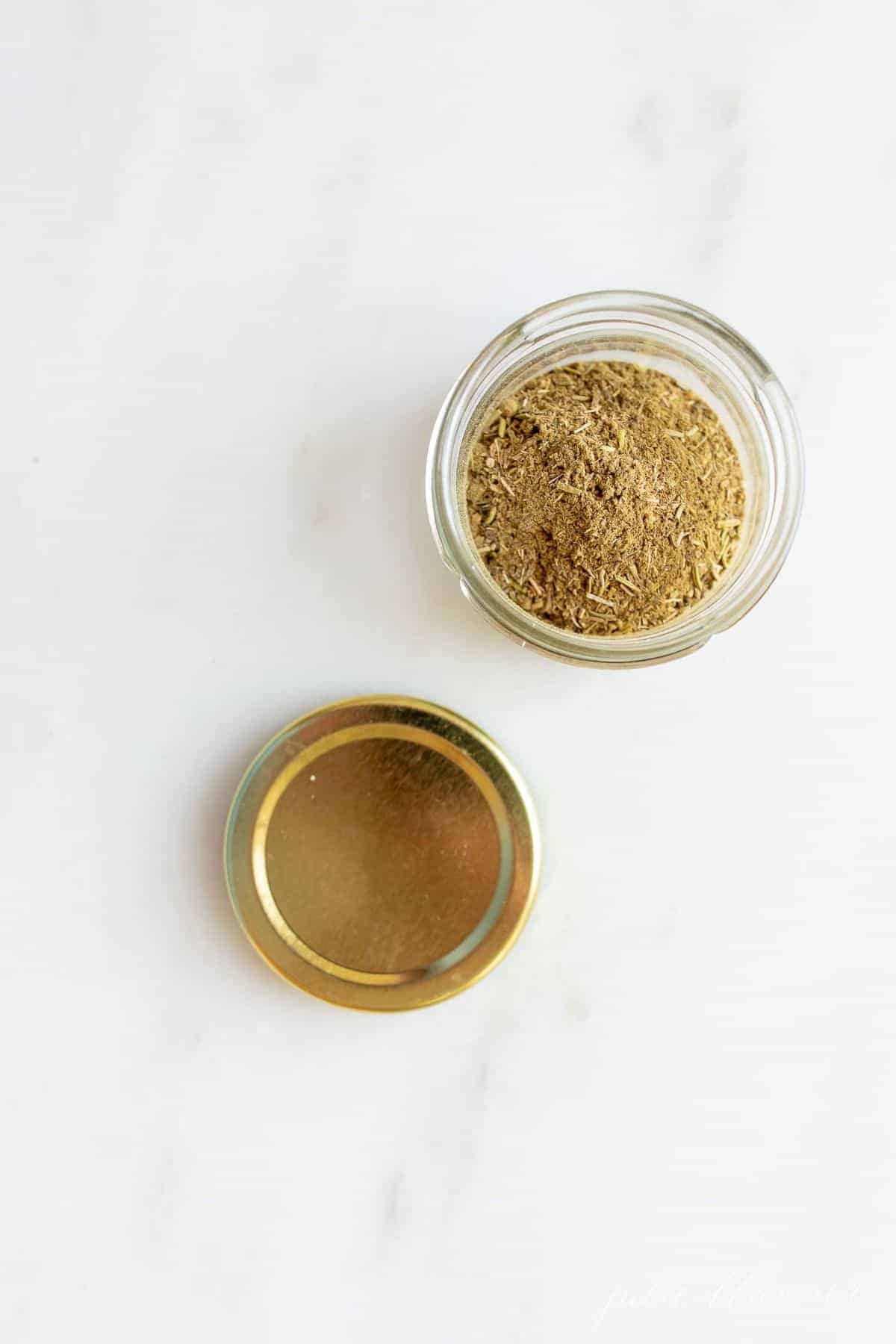 What's in Poultry Seasoning?
Poultry seasoning is the combination of dried herbs and spices to best compliment poultry. It can be used as a dry rub, mixed into a marinade, or even used in a stuffing. In this recipe, I use dried herbs that are well suited for blends, and storing for a season.
There are only six ingredients in this spice blend, and no additives or preservatives. That's my favorite part of making my own spice blends- I know exactly what's in them! I don't like added salt and sugar- why go that route when it's so easy to make your own?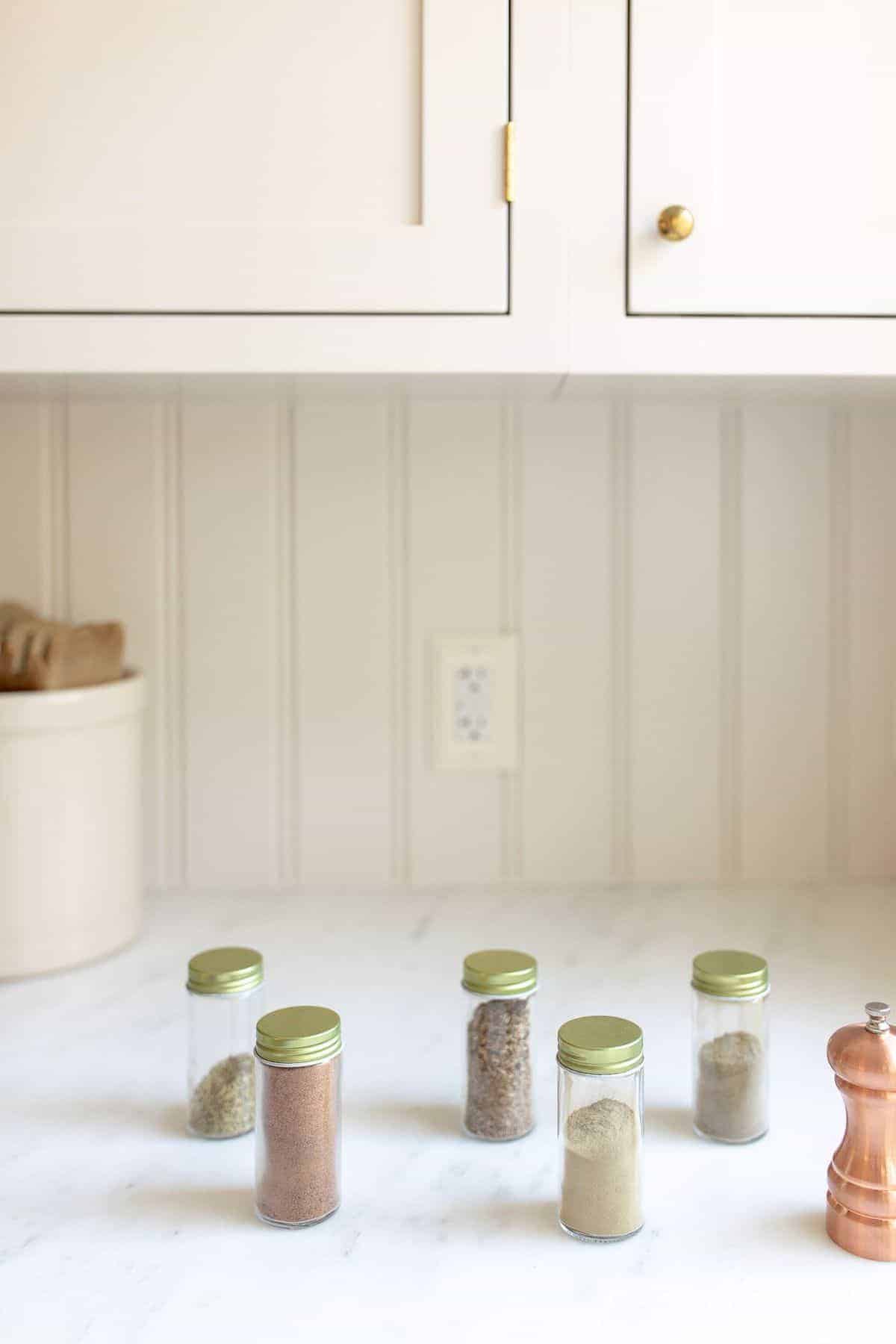 Poultry Seasoning Ingredients
Dried Sage

– a beautiful herb with many health benefits and wonderful flavor. Typically it is dried and then ground or crumbled. In this recipe, I use a flakier dried sage over ground, but either will work well.

Dried Thyme

– is another herb and member of the mint family. It is a wonderful addition to poultry and pairs so well with marjoram.

Dried Marjoram

– a delicate and complicated herb with a sweet and woody scent. Its flavor intensives when it is dried.

Dried Rosemary –

lends its lovely green color to the blend along with its sharp taste and texture.

Ground Nutmeg –

I find many are surprised by this spice which is usually found in sweet recipes, but nutmeg adds a peppery and nutty flavor that is very pleasant, and deepens this seasoning profile.

Finely Ground Black Pepper

– everything comes together and makes sense with this sharp woody flavor. It's hot and spicy, but even those with mild taste buds can't do without!
I will mention here that many love the addition of smoked paprika. I love the flaky red color it brings, but not everyone is a fan and it can be quite strong, so I will leave it as an optional ingredient.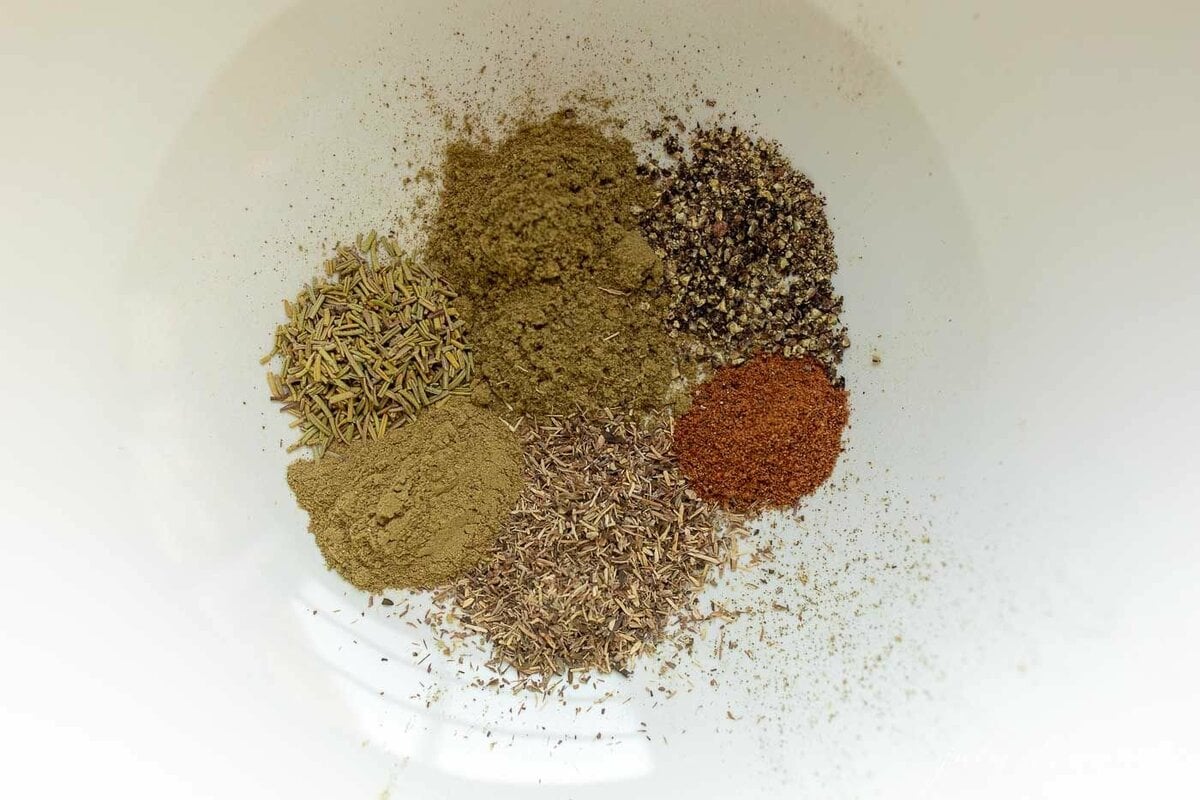 How to Make Chicken Seasoning Mix
It's so easy, it's barely any work at all! You're going to be so thrilled with the ease, fragrance and flavor of this spice blend.
Thoroughly combine all herbs in a small bowl.

Scoop into prepared storage jars and store in an airtight container!

Enjoy!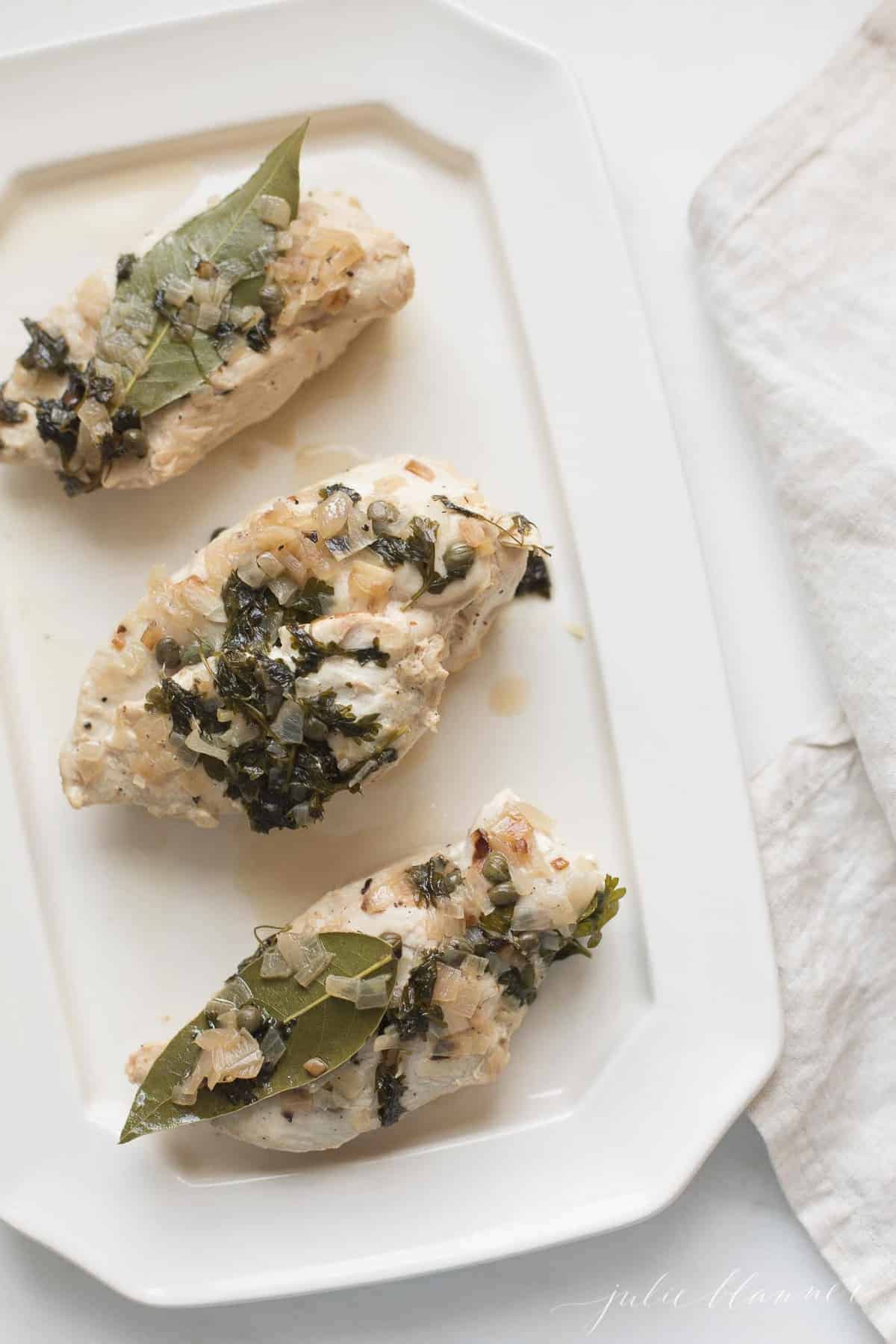 Uses for Chicken Seasoning
This poultry seasoning recipe is wonderful to add to any poultry; chicken, turkey, and duck. However, these delicious flavors are not lent only to poultry. These herbs and spices are enticing in a variety of dishes because of their mild, flexible flavor and fragrance.
B

eef stew

Soup

– try it in this classic minestrone
Add to tuna or chicken salad
Add to simple pasta dishes like this aglio e olio
Chicken pasta recipes are another great place to use it!
Mix with a little oil to make a marinade, use it as a dry rub or simply stir it into your meal while cooking.
Recipes for poultry seasoning
Here are some recipes to use your fresh batch of this homemade fresh poultry seasoning.
How to Store Poultry Seasoning
Storing poultry seasoning could not be easier. Scoop dried herb mix into a clean jar and store in a cool dry place.
I love using matching glass jars for my spices to keep my spice cabinet looking tidy and organized. These simple glass jars with gold lids are my favorites!
Your pantry or cupboard are perfect places to store herbs because they do best in a cool, dry and dark environment. It will keep for several months- if it lasts that long! However, the good news is that spices don't really go bad- they just lose their potency as they age.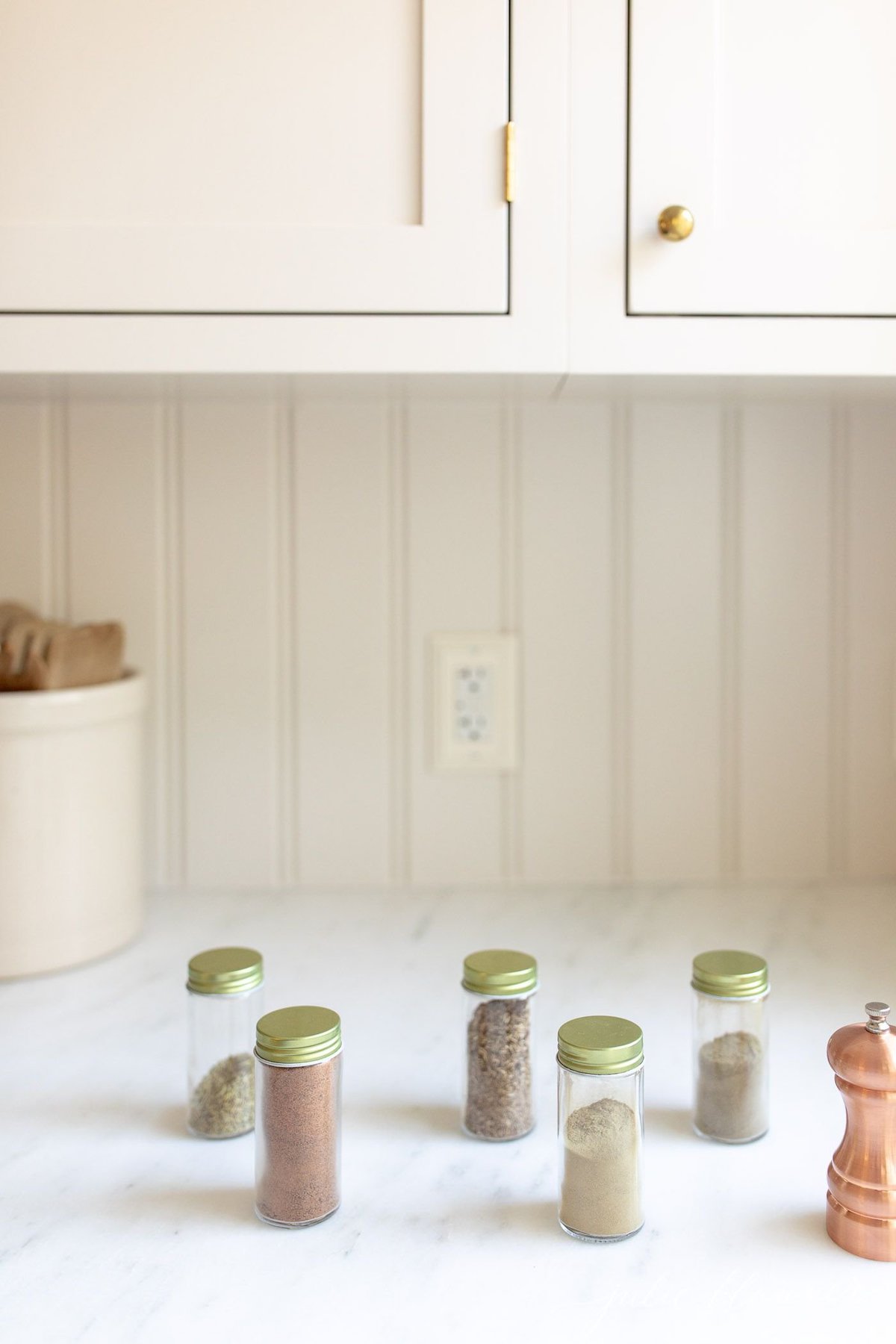 Hungry for more easy recipes? Sign up for my free recipe club and have amazing recipes delivered directly to your inbox each week!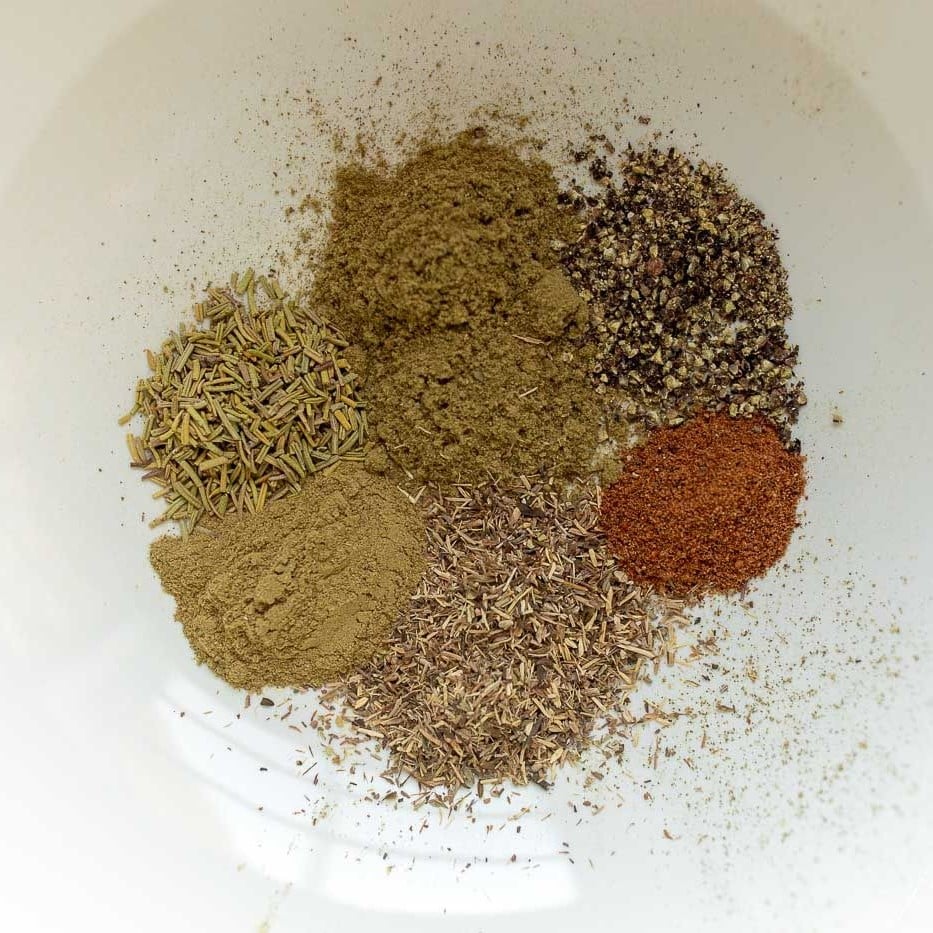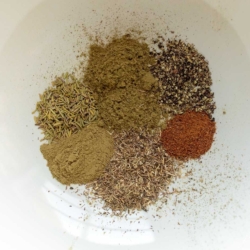 Chicken Seasoning
This homemade chicken seasoning blend is perfect for an incredible variety of foods. It's full of great flavor, but neutral and mild enough to work with all types of chicken dishes!
Ingredients
2

teaspoons

sage

dried

¾

teaspoons

rosemary

dried

1 ½

teaspoons

thyme

dried

1

teaspoon

marjoram

dried

½

teaspoon

nutmeg

½

teaspoon

fresh ground black pepper

½

teaspoon

smoked paprika
Instructions
Mix together all of the ingredients in a small bowl.

Store in an airtight container in a cool and dark cupboard.
Tips
Check that your spices aren't stale before making the mix.
Store in an airtight container in a cool, dry and dark place.
If you'd like to add a little more flavor, add 1/2 teaspoon of smoked paprika.
Mix with a little oil to make a marinade, use it as a dry rub or simply stir it into your meal while cooking.
Calories:
1
kcal
|
Carbohydrates:
1
g
|
Protein:
1
g
|
Fat:
1
g
|
Saturated Fat:
1
g
|
Sodium:
1
mg
|
Fiber:
1
g
|
Sugar:
1
g
|
Vitamin A:
7
IU
|
Vitamin C:
1
mg
|
Calcium:
2
mg
|
Iron:
1
mg
Estimated nutrition information is provided as a courtesy and is not guaranteed.
Explore More