This post is sponsored by Nutella®. All ideas and opinions are my own.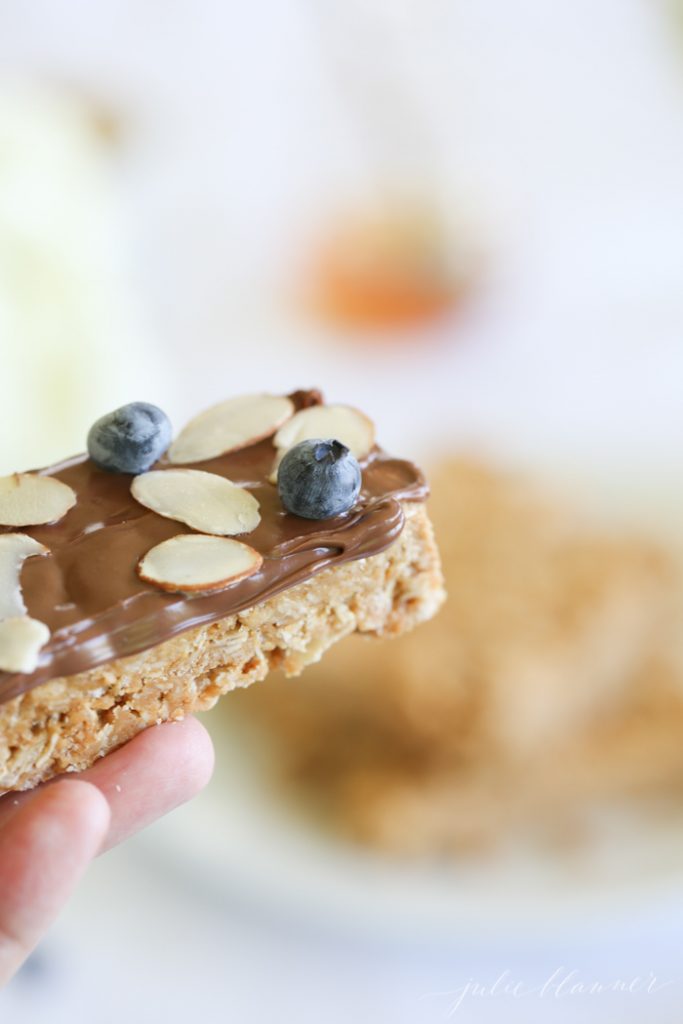 I learned so much working in the event planning industry for over 11 years and one of my biggest takeaways is that the most important thing when hosting an event isn't beautiful flowers, elaborate place settings or jaw dropping entertainment. Can you guess what it is? Making your guests feel comfortable. When you put your guests at ease, everything feels more celebratory.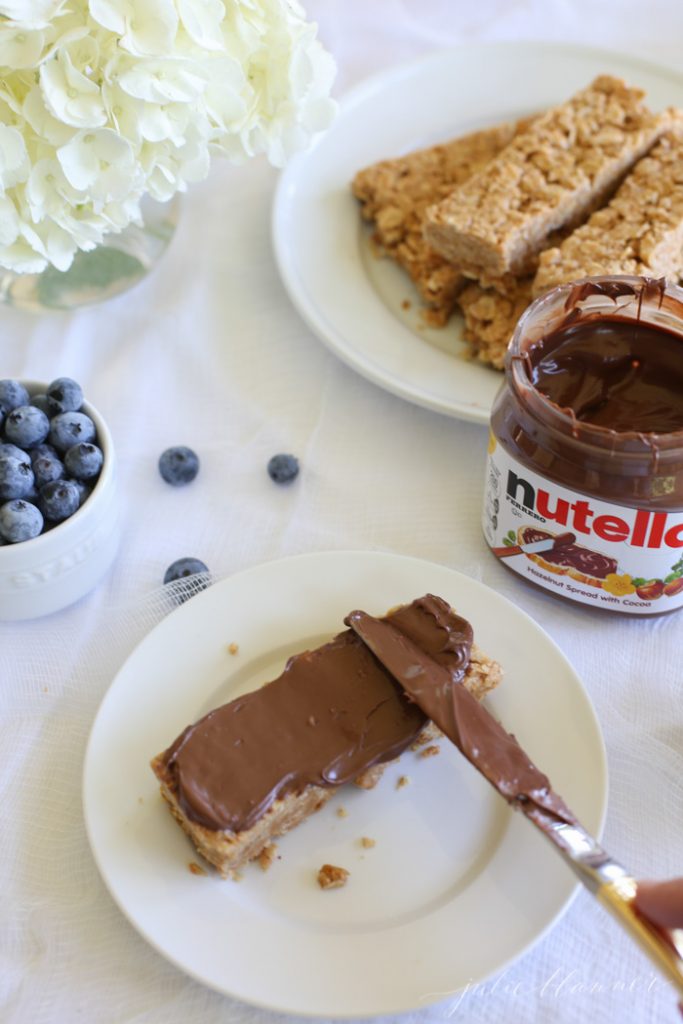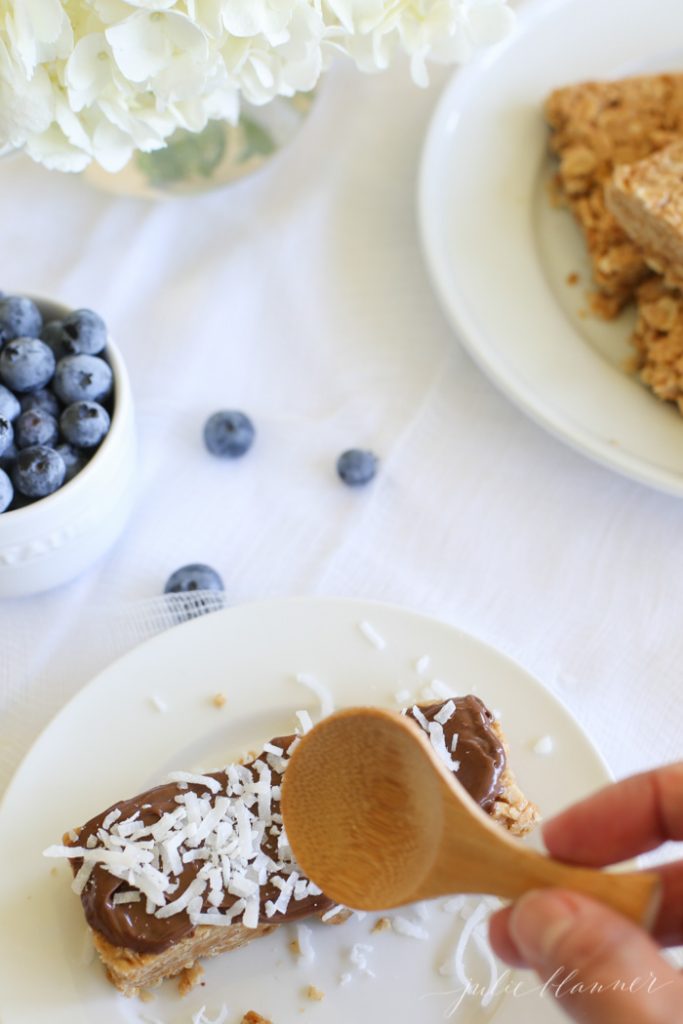 Through the years I've focused on a more effortless style of entertaining which feels thoughtful, beautiful and anything but stressful. I love serving a simple toppings bar so that guests can customize to their preference, especially for breakfast and brunch when you have a limited amount of time to prepare.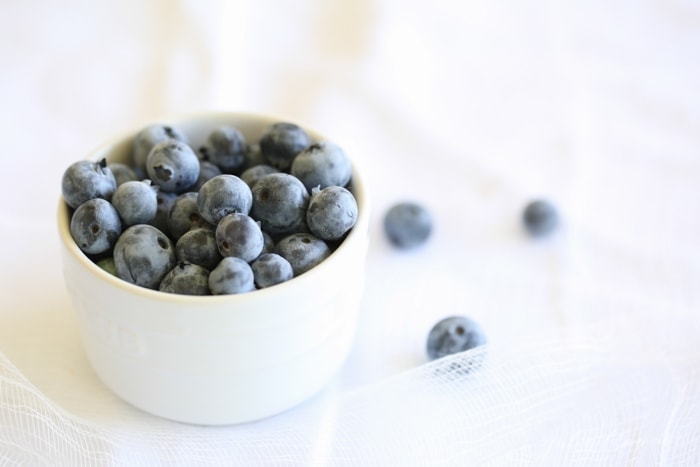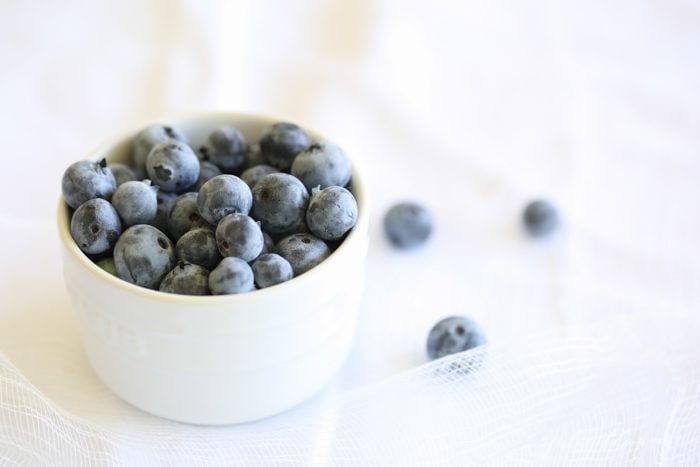 Are you a picky eater? My palate has expanded tremendously as I've grown older, but I'm always in favor of customizing. It feels more appealing than option A or B, doesn't it? Offering granola bars with a toppings bar is an easy but beautiful way to serve breakfast or brunch for a few or a crowd and requires very little effort.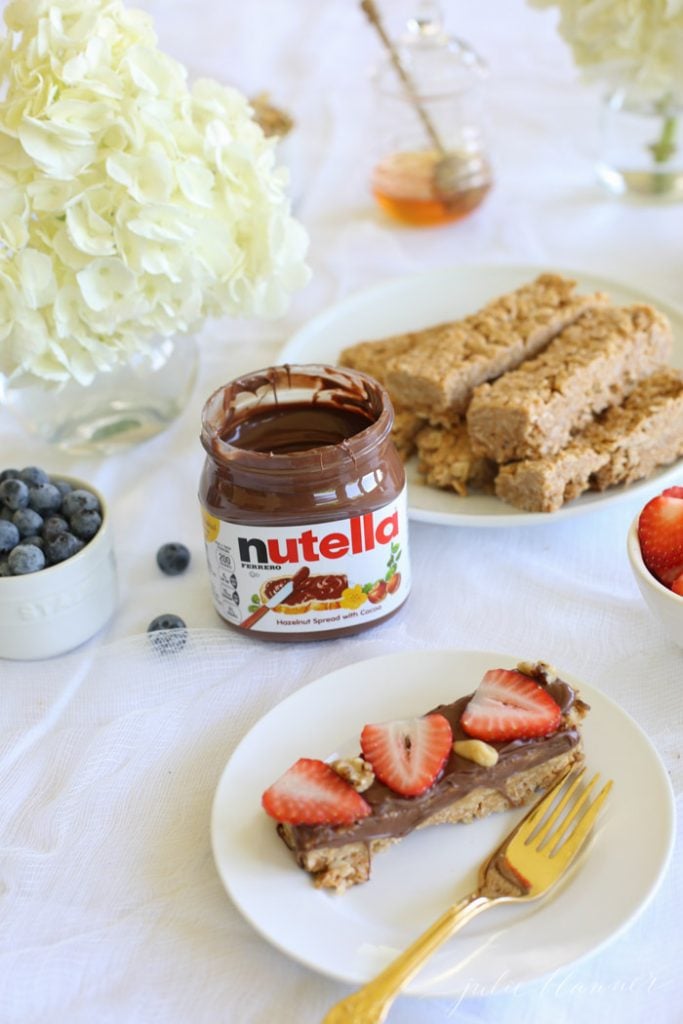 You can set up a granola bar toppings bar on a buffet or bar cart, but when hosting an intimate get together, I prefer to display directly on the table for convenience. It also doubles as an instant centerpiece!
My favorite way to enjoy no bake granola bars is to spread a little Nutella® on top – it's the perfect compliment and always a crowd pleaser! Create your favorite granola bar with these topping suggestions:
Nutella® Hazelnut Spread
strawberries
blueberries
bananas
almonds
walnuts
coconut
dried cranberries
dried apricots
and so much more!
I hope you enjoy this granola bar toppings bar as much as we do at your next weekend get together, Memorial Day, brunches, showers and more!
LET'S CONNECT!
instagram | newsletter | facebook | pinterest