This easy hot cheese garlic dip recipe takes just 10 minute start to finish! This classic baked cheese dip is simple, flavorful and memorable with just a few minutes hands-on time. Cheesy and garlicky, it makes the most perfect appetizer for sharing.
Filled with fragrant, chopped fresh herbs and creamy and rich fontina cheese, this is a dip you're going to love! It's perfect for the holidays or any time you're entertaining guests.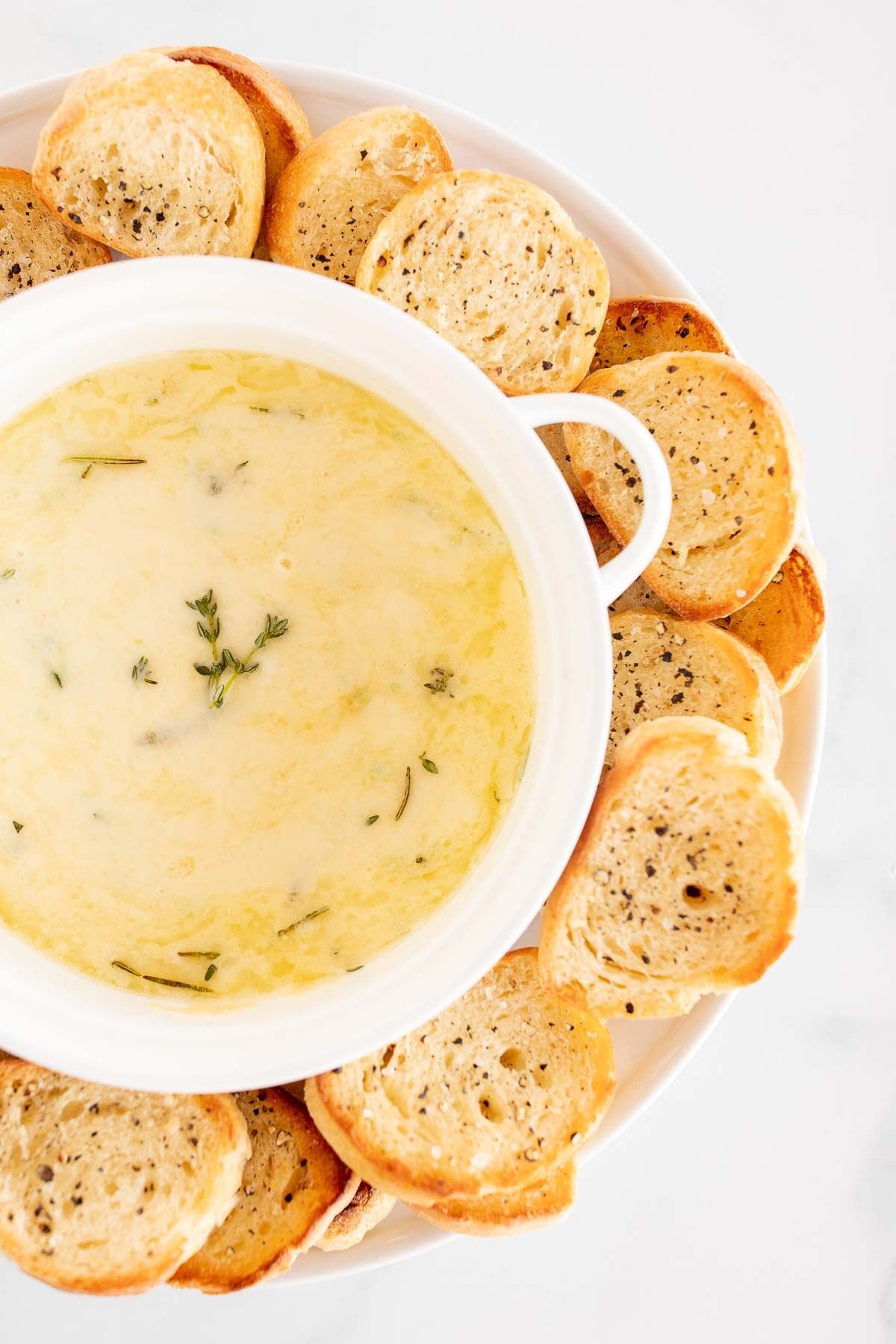 I'm a big fan of dips. Have you noticed? They're a crowd pleaser and often fairly quick to prepare. One of my favorite cheese dip recipes is the Barefoot Contessa's baked Fontina that she shared years ago.
I've adapted it to suit our tastes over time, and it's always just as delicious all these years later!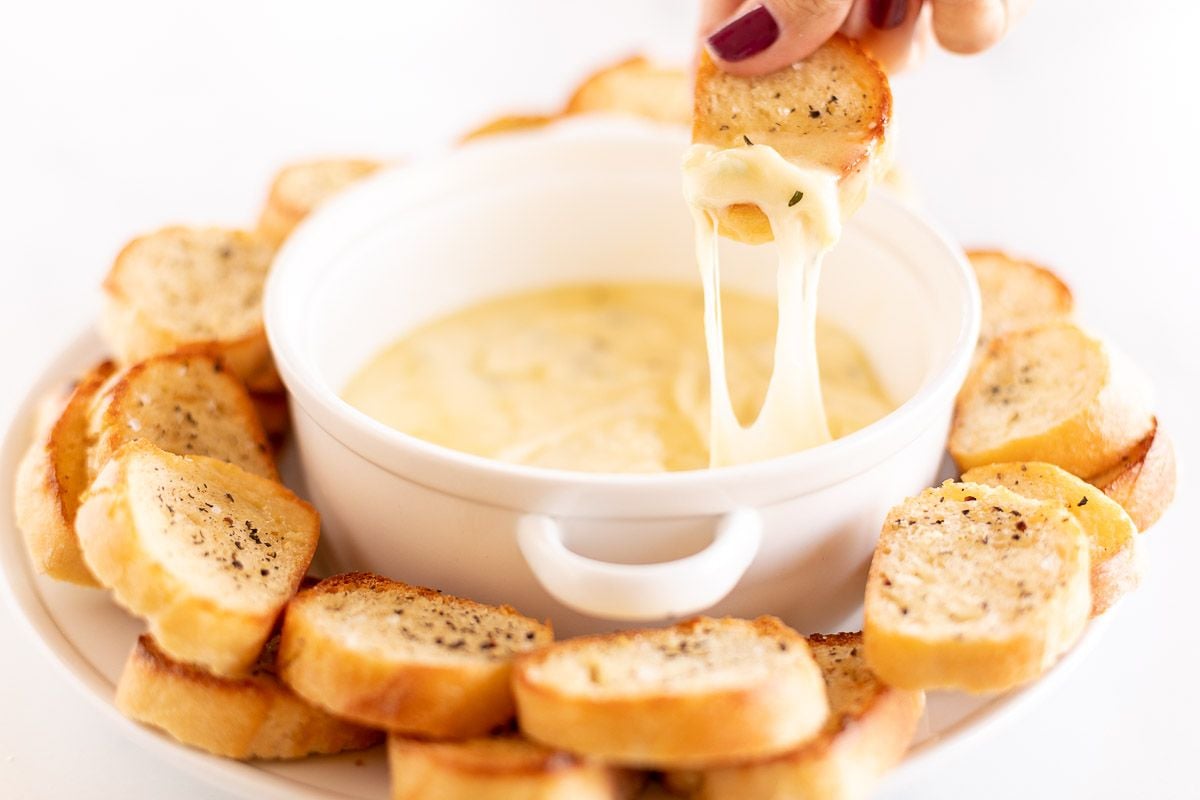 With only five minutes hands on time, this recipe tastes anything but last minute. Fresh ingredients yield a flavorful dip that goes straight from oven to table. Unless there are more than four of us, I cut this recipe in half.
It takes no time at all to prep it, but if you wish, you can prep all of the ingredients before your guests arrive and then just pop it into the oven before you want to serve it. It's decadent and delicious!
Are you ready? I know I am!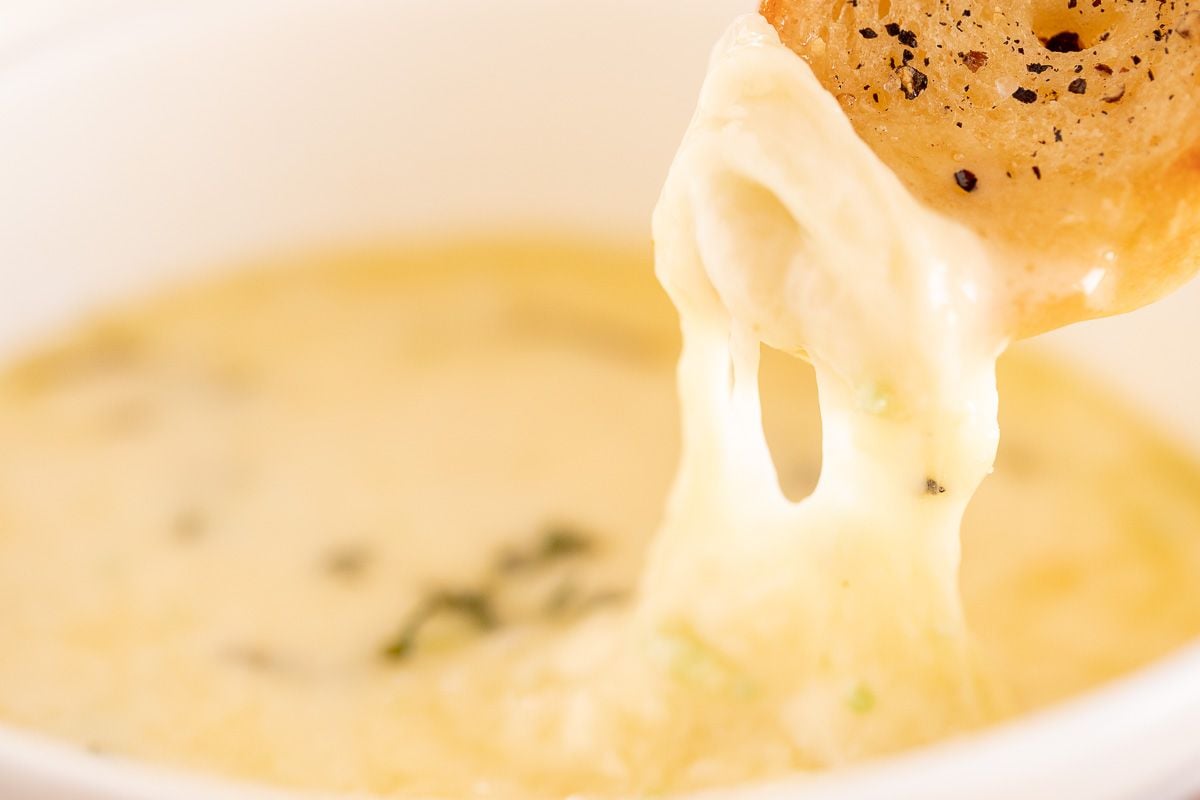 Why You'll Love this Garlic Dip
So Easy to Make
Fresh Ingredients
Crowd Pleaser
Garlic Baked Cheese Dip Ingredients
Start with fresh ingredients. The freshest ingredients offer fullest flavors.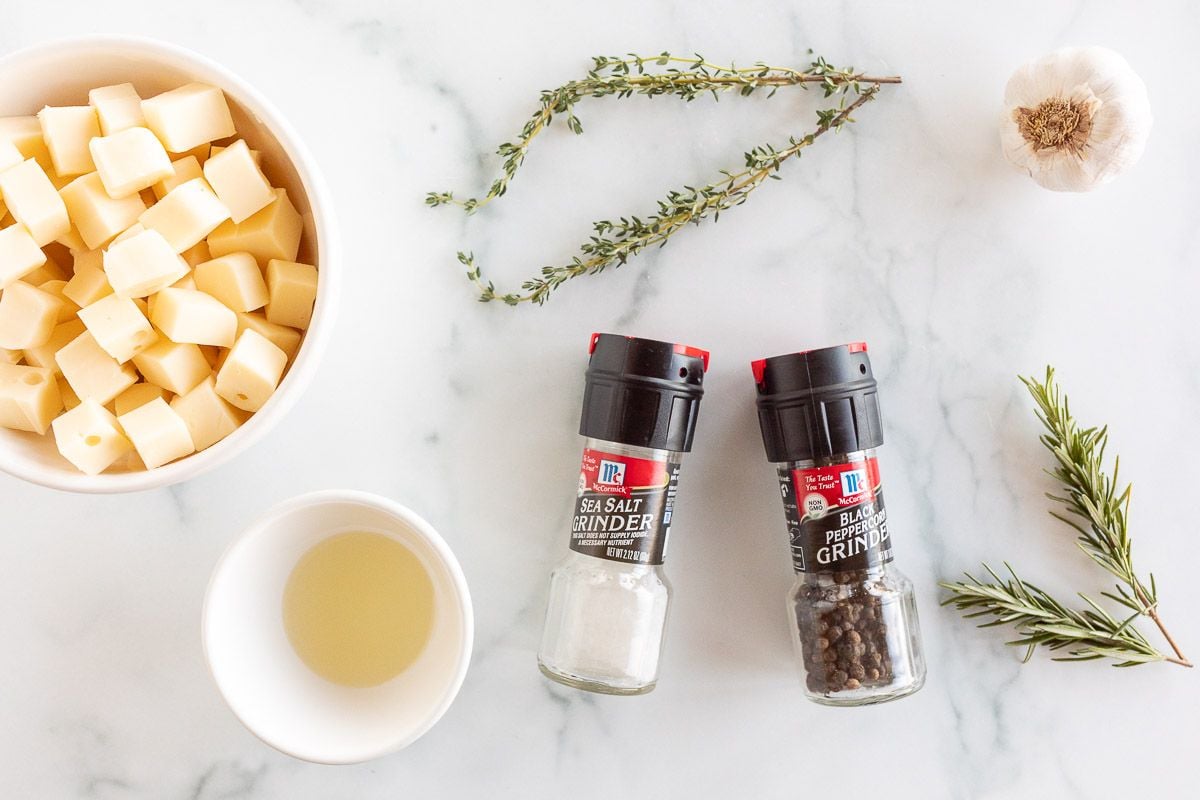 Fontina cheese – You can substitute with provolone, gruyere, and gouda if you'd prefer.
Olive oil: Use a good quality extra virgin olive oil.
Garlic cloves – Minced. You can find a complete list of Garlic Conversions here, and get the simplest techniques for how to peel and mince garlic here.
Thyme and rosemary: Fresh off of the stem.
Salt and pepper: Freshly cracked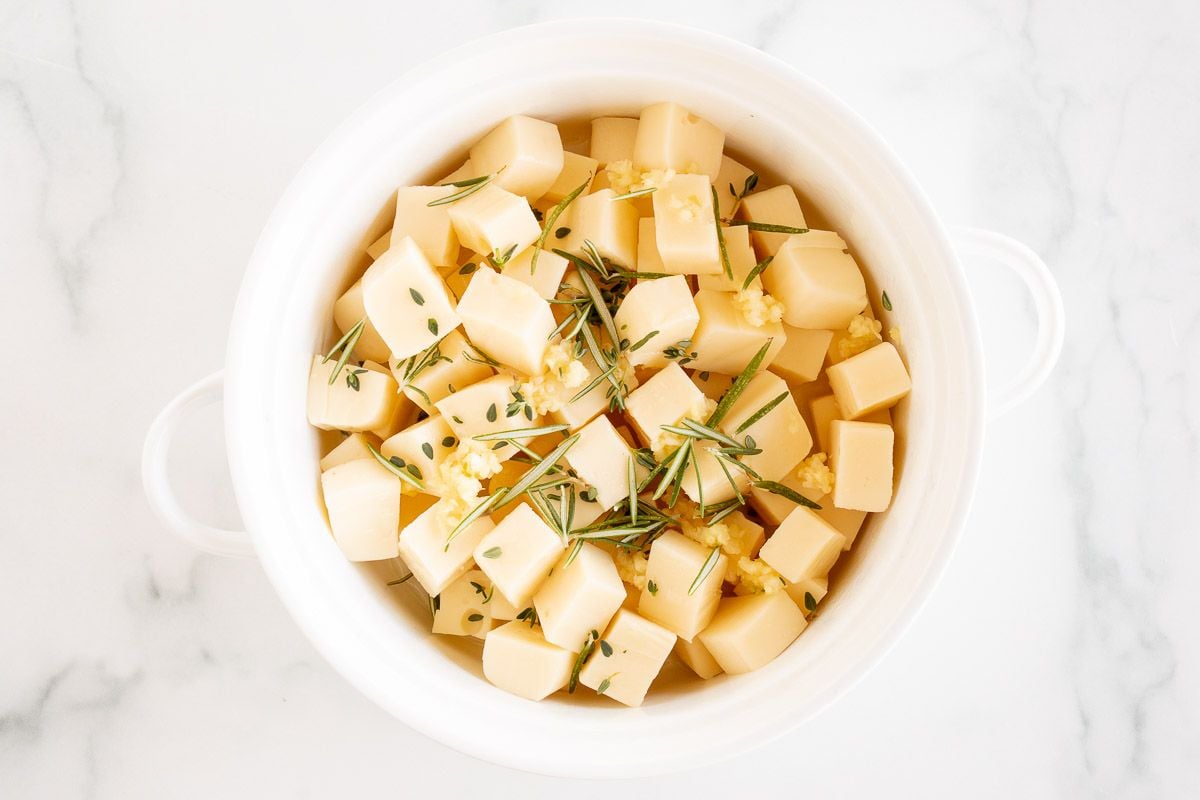 How To Make This Hot Cheese Dip Recipe
It really doesn't take long to make this crowd pleasing appetizer.
Preheat broiler & place rack 5″ from the top.
Remove the rind & cube fontina. Place in your baking dish.
Pour oil over fontina. Add remaining ingredients.
Broil 6 minutes, watching closely until it bubbles.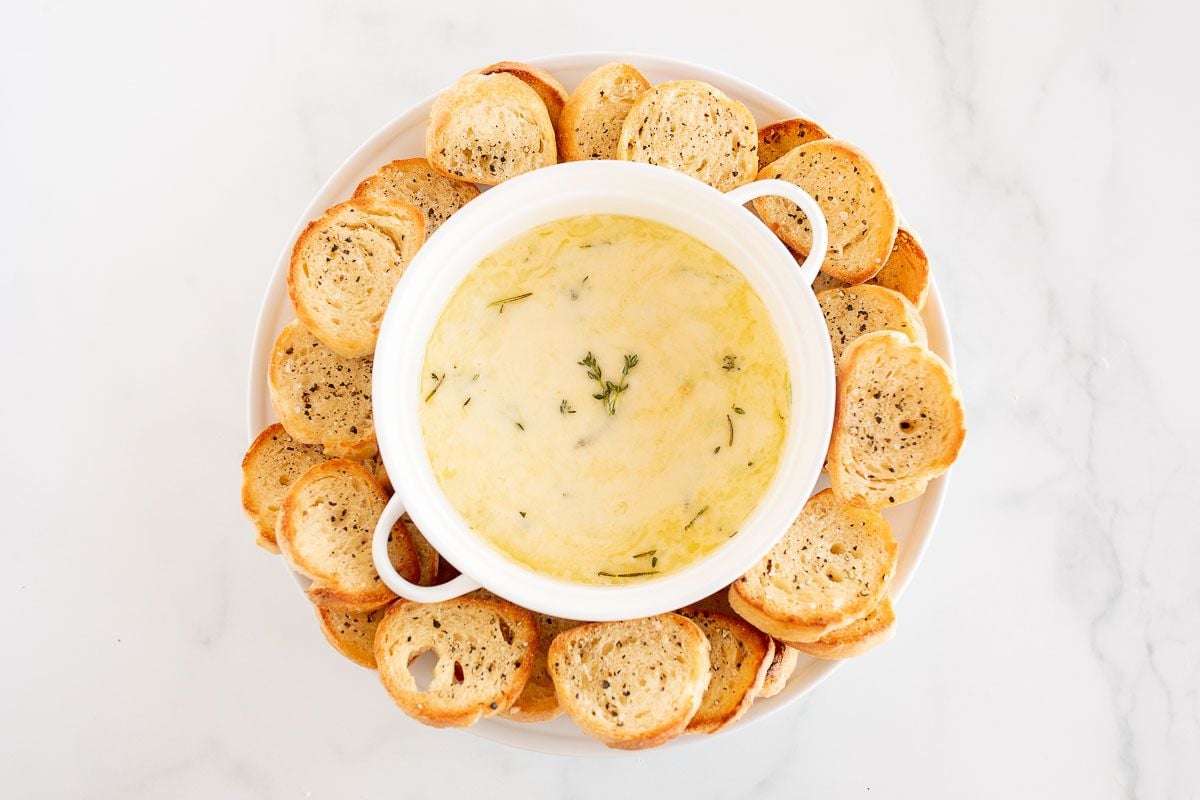 What To Serve With Hot Cheese Dip
This dip is meant for a crowd and I love serving it with a variety of 'dippers':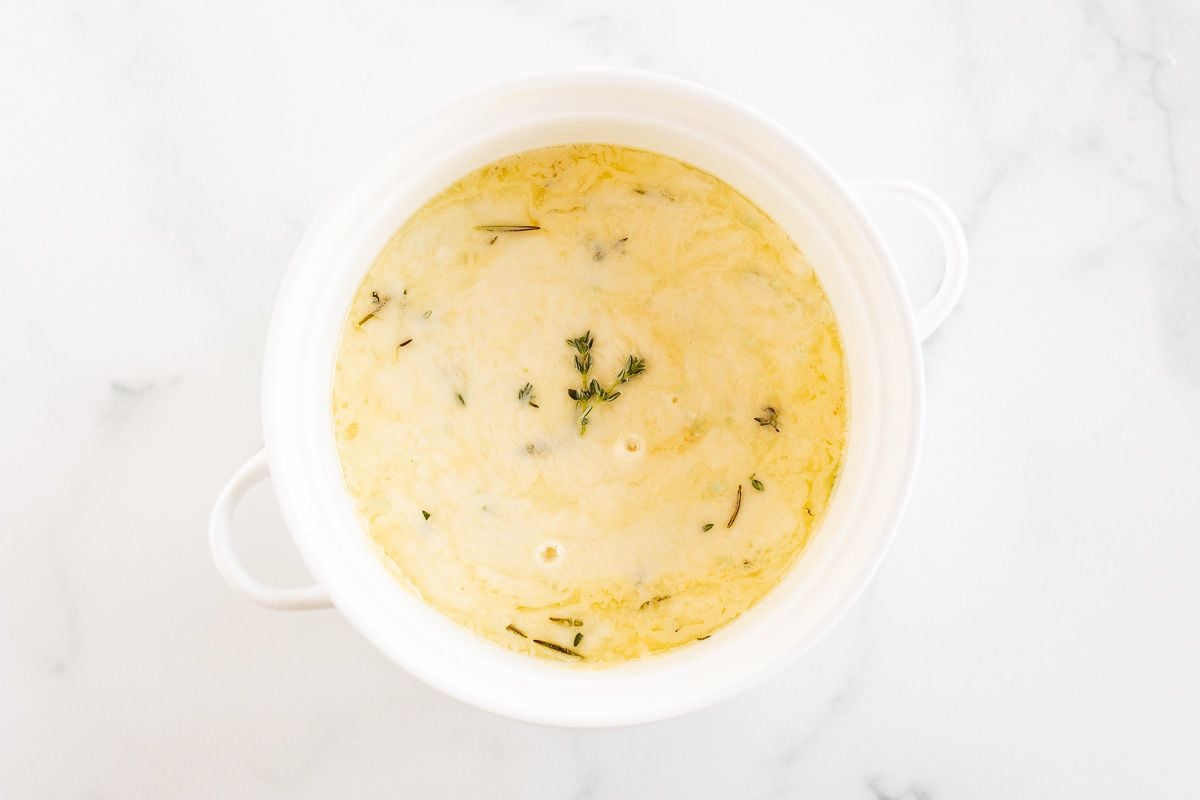 Frequently Asked Questions
What does fontina cheese taste like?
It is creamy and mild with a touch of sweetness and nuttiness to it, and when melted it is so perfectly gooey and perfect for dipping.
Is fontina cheese good for melting?
Fontina cheese melts incredibly well so it is ideal for this appetizer. If you can't find fontina, provolone and gruyere are good substitutes.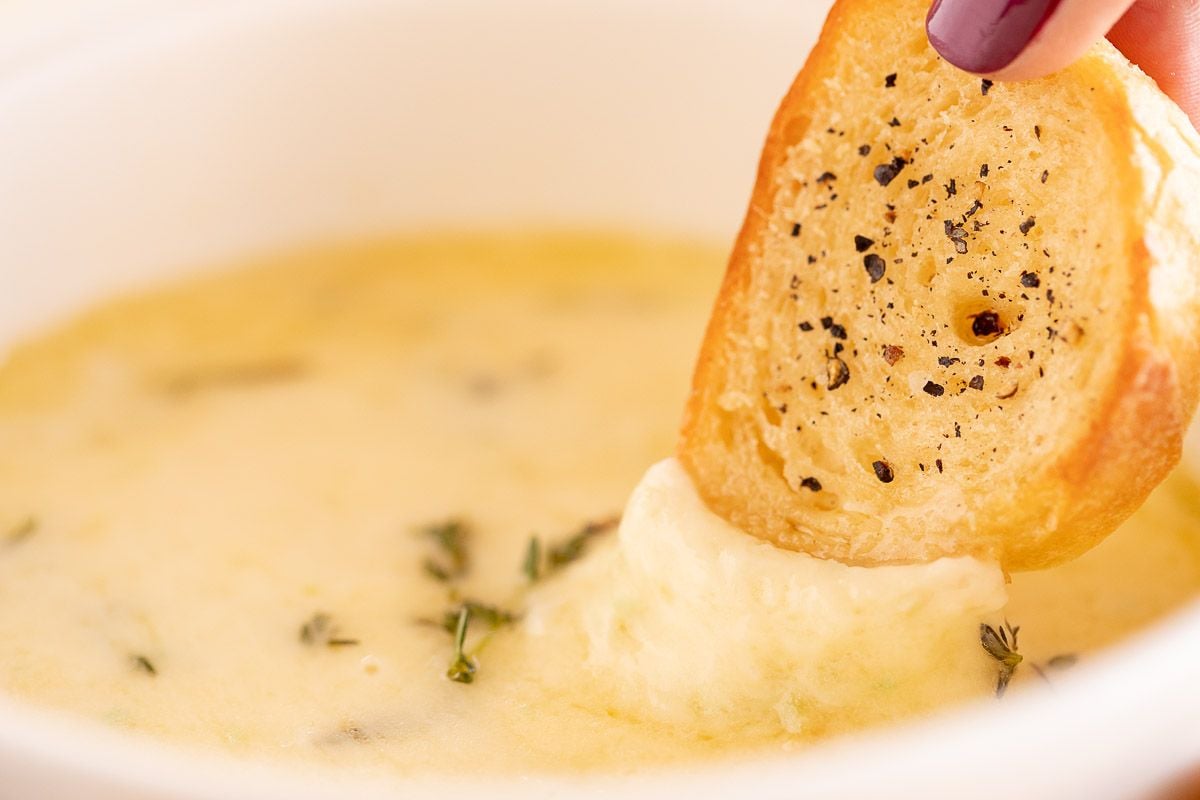 Tips
Use the freshest and best quality ingredients you can for this recipe.
Be sure to remove the rind from the cheese.
Watch it closely while you are baking it so you don't over cook it.
Serve to the table immediately.
Scaling up, down or substituting? You'll love this printable Measurement Conversion Chart!
Shortcuts
Cube your cheese the day prior to serving.
Bring your cheese to room temperature prior to broiling and melting.
Nutritional Considerations
Nut Free
Gluten Free
Vegetarian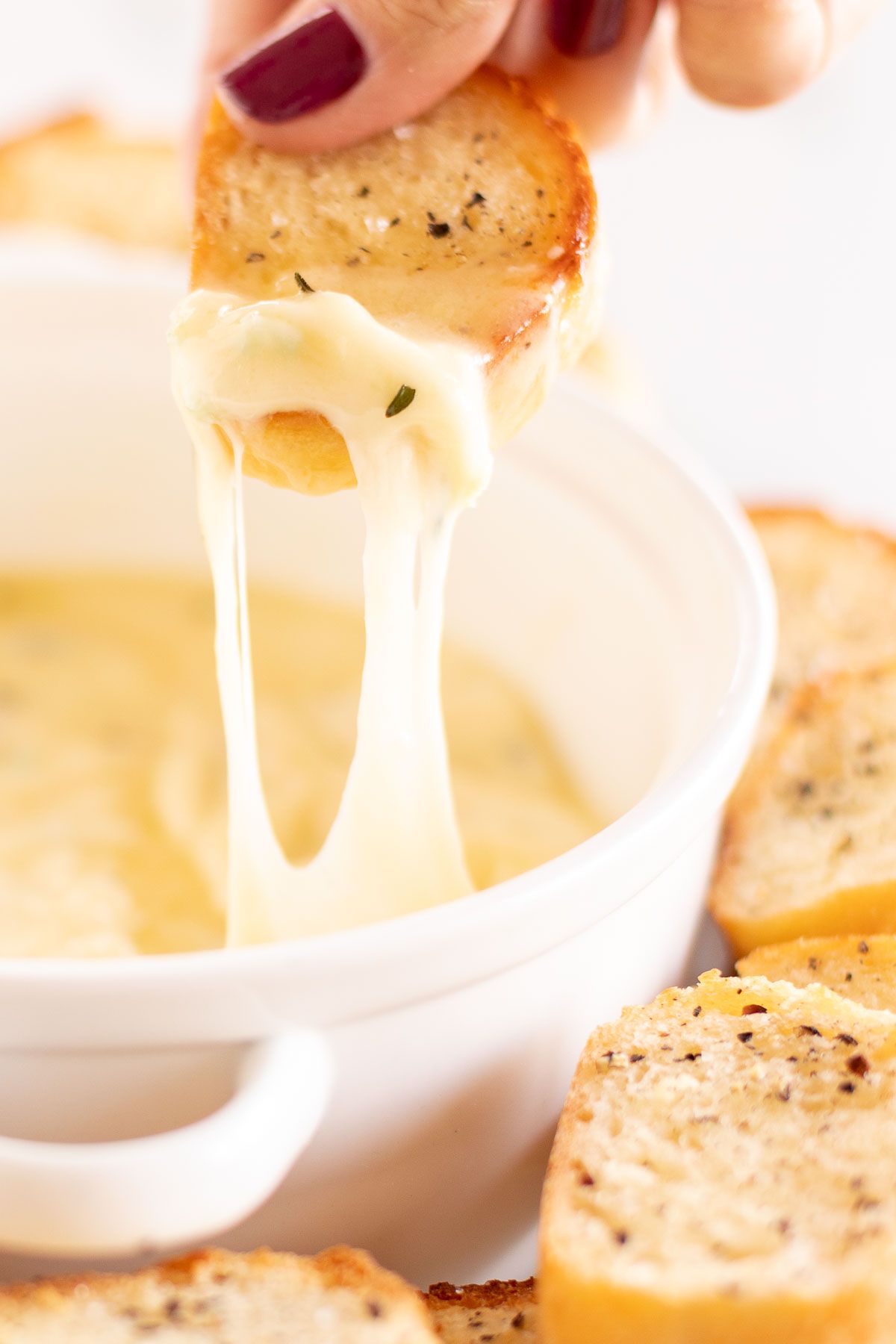 How to Store
Room Temperature – This garlic dip can sit out for up to two hours while serving.
Refrigerate – In an airtight container for up to four days after serving.
Freezer – Don't freeze this cheesy garlic dip. It will separate after freezing.
Hungry for more easy recipes? Sign up for my free recipe club and have amazing recipes delivered directly to your inbox each week!
I'd love to hear from you! What's your favorite party appetizer?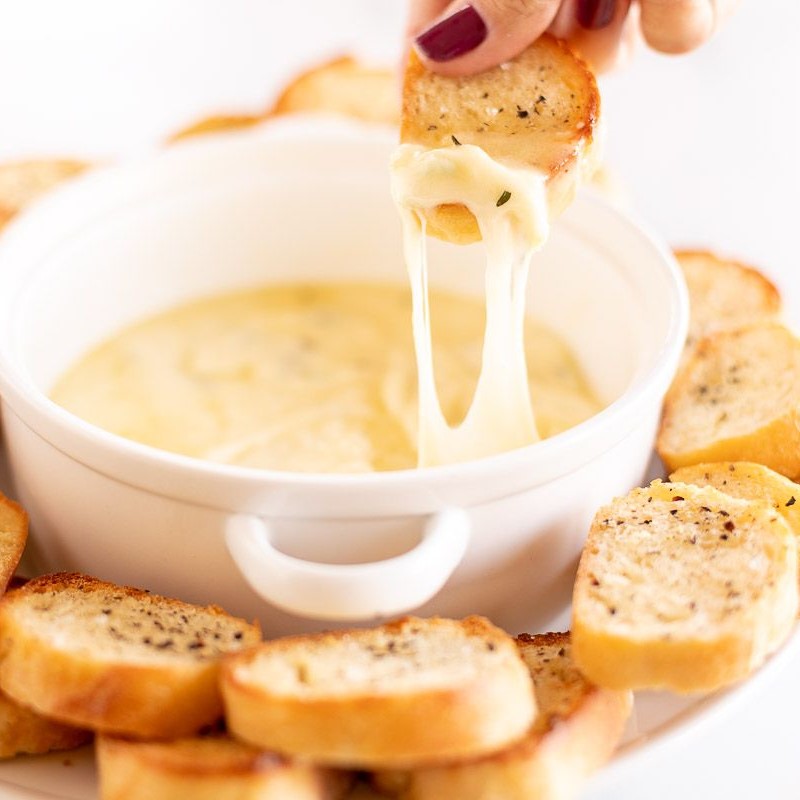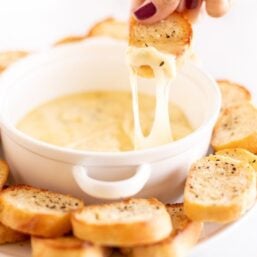 Hot Cheesy Garlic Dip
This easy hot cheese dip recipe takes just 11 minute start to finish! This classic recipe is simple, flavorful and memorable, with just a few minutes hands-on time. Cheesy and garlicky and perfect for sharing.
Ingredients
Instructions
Place oven rack 5" from the top. Preheat broiler.

Add fontina to baking dish.

Pour oil over cheese and add remaining ingredients.

Broil 6 minutes, watching closely until it bubbles.

Remove from oven and serve bubbling hot.
Tips
Since there are just a few ingredients, use fresh, high quality ingredient.
Remove rind from cheese.
Watch it closely while you are broiling so you don't over cook it.
Serve immediately.
Serve with crostini, vegetables or water crackers.
Calories:
200
kcal
|
Carbohydrates:
1
g
|
Protein:
9
g
|
Fat:
18
g
|
Saturated Fat:
8
g
|
Polyunsaturated Fat:
1
g
|
Monounsaturated Fat:
8
g
|
Cholesterol:
41
mg
|
Sodium:
357
mg
|
Potassium:
29
mg
|
Fiber:
1
g
|
Sugar:
1
g
|
Vitamin A:
336
IU
|
Vitamin C:
1
mg
|
Calcium:
198
mg
|
Iron:
1
mg
Estimated nutrition information is provided as a courtesy and is not guaranteed.
Explore More