What to do in Louisville Kentucky
What to do in Louisville Kentucky – make the most of a day or a weekend with these ideas for people of all ages!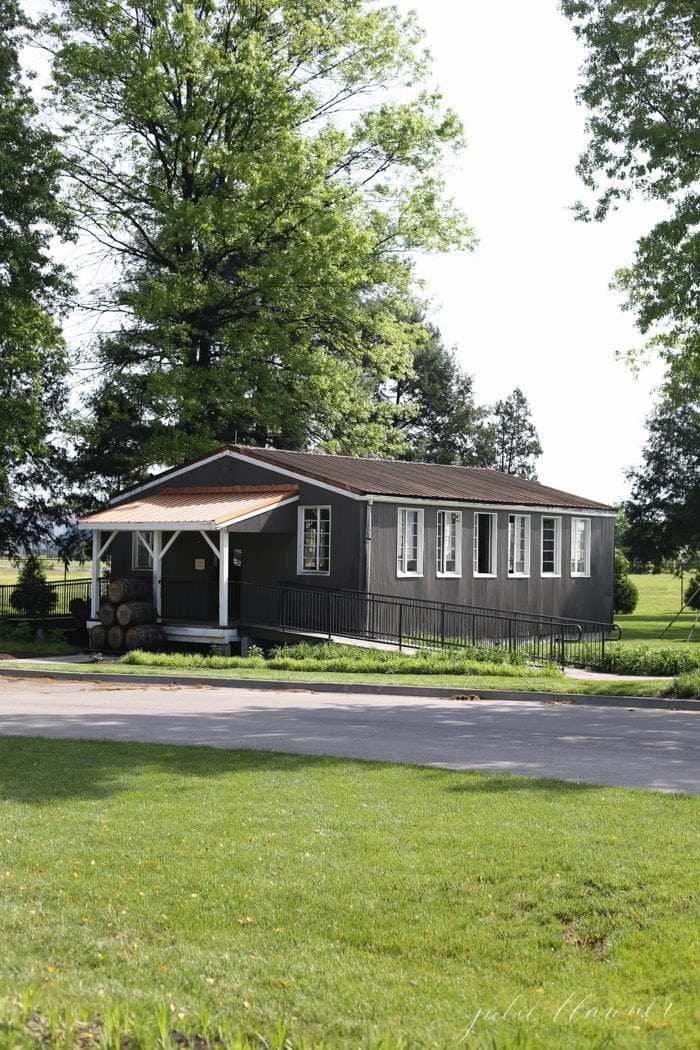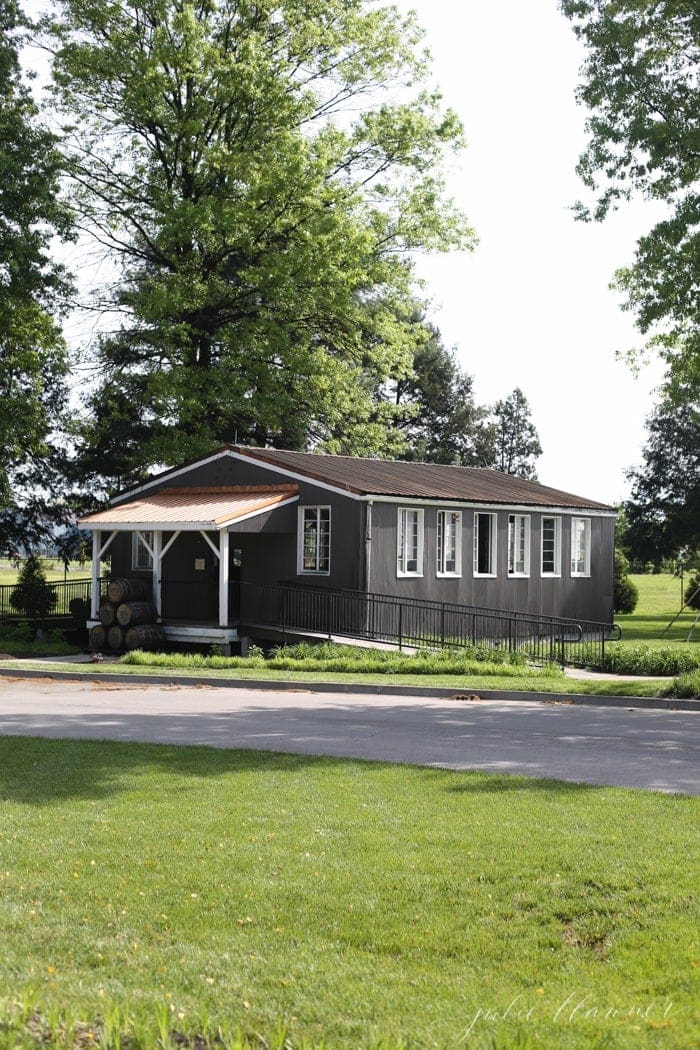 We decided it was time to explore nearby cities when we have an extra day or two to getaway. While not as accessible as the Northeast, there are several great cities within a 4-5 hour proximity, including Louisville, Kentucky.
We had so much fun on our visit there last weekend that I want to share with you! Who knew 3 days in Louisville could be so much fun? From the moment we entered the city, we could feel the resurgence they've been experiencing over the past few years. There are so many things to do, but I have a few I highly recommend if you just have a few days.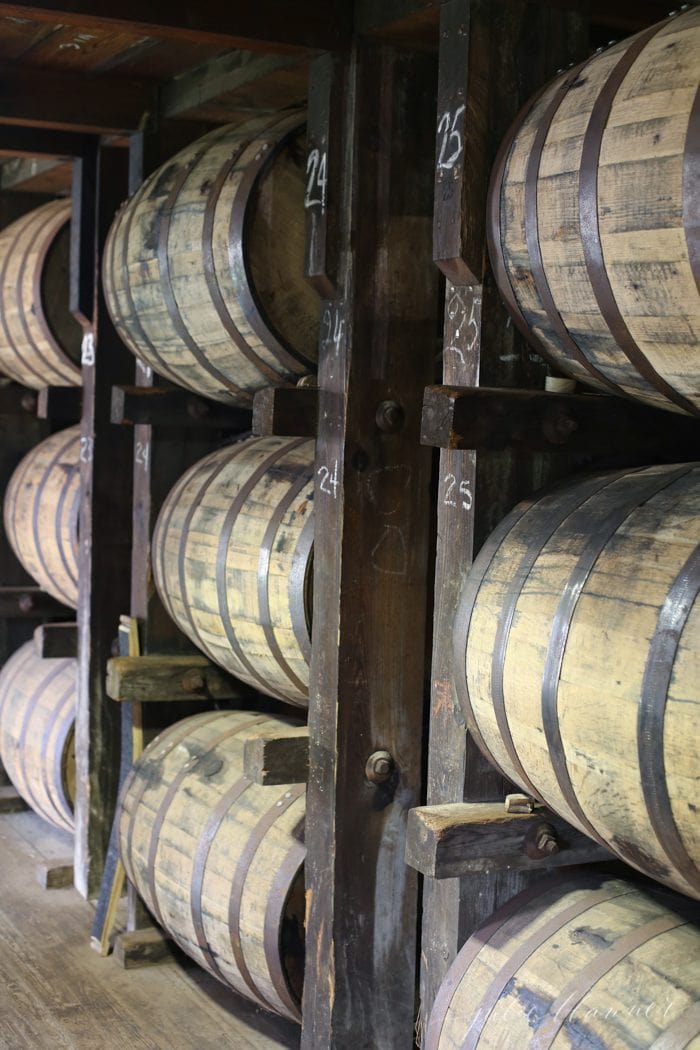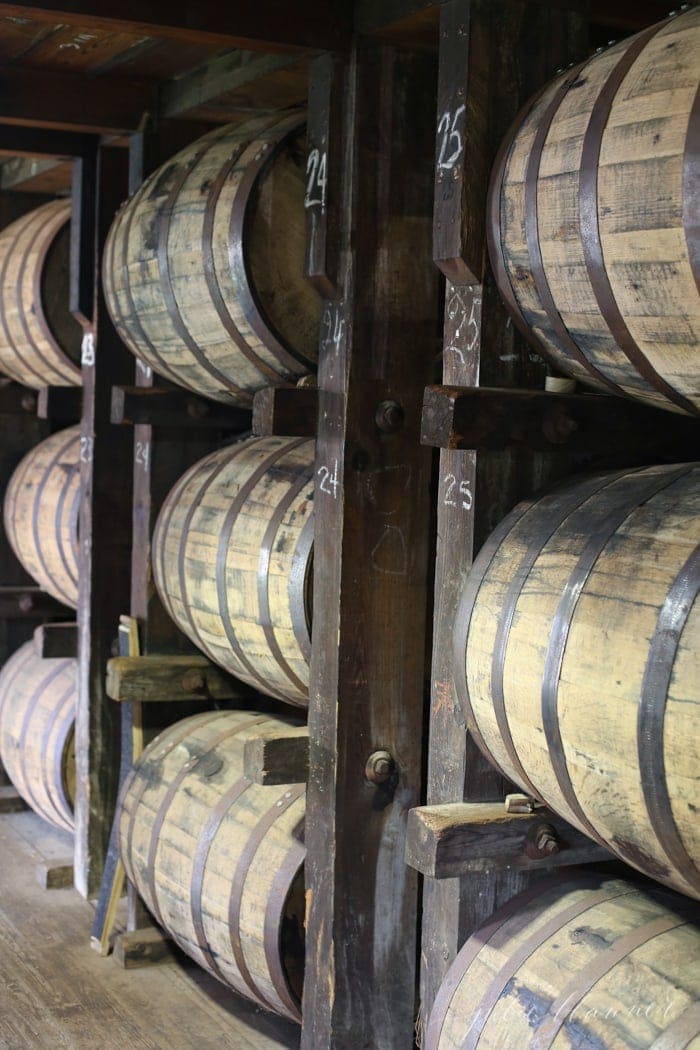 What to do in Louisville, Kentucky: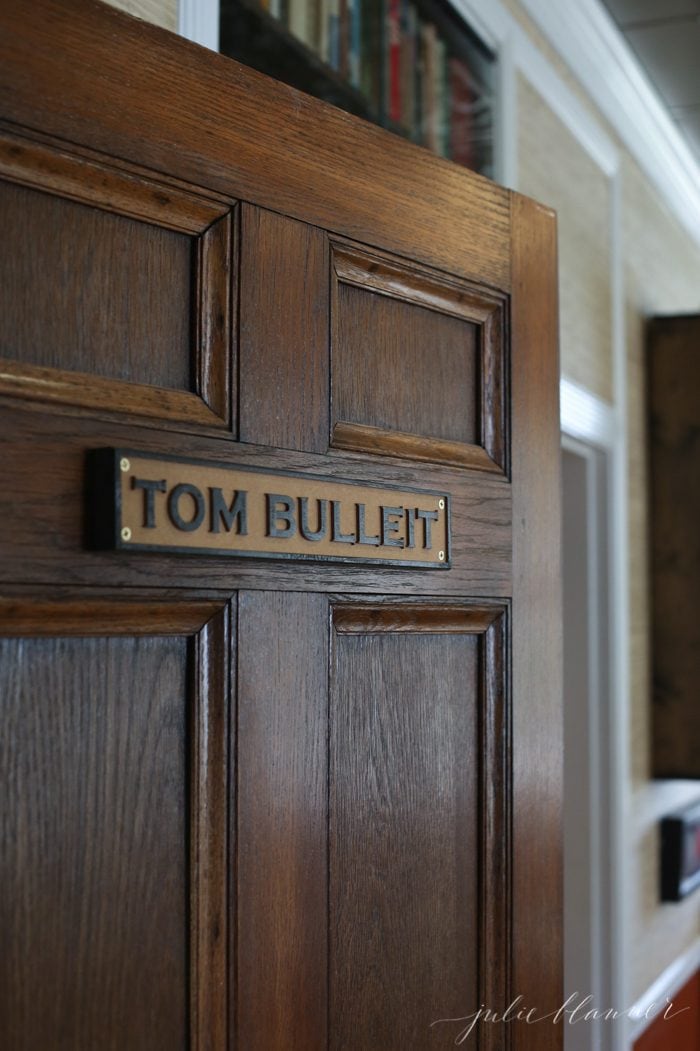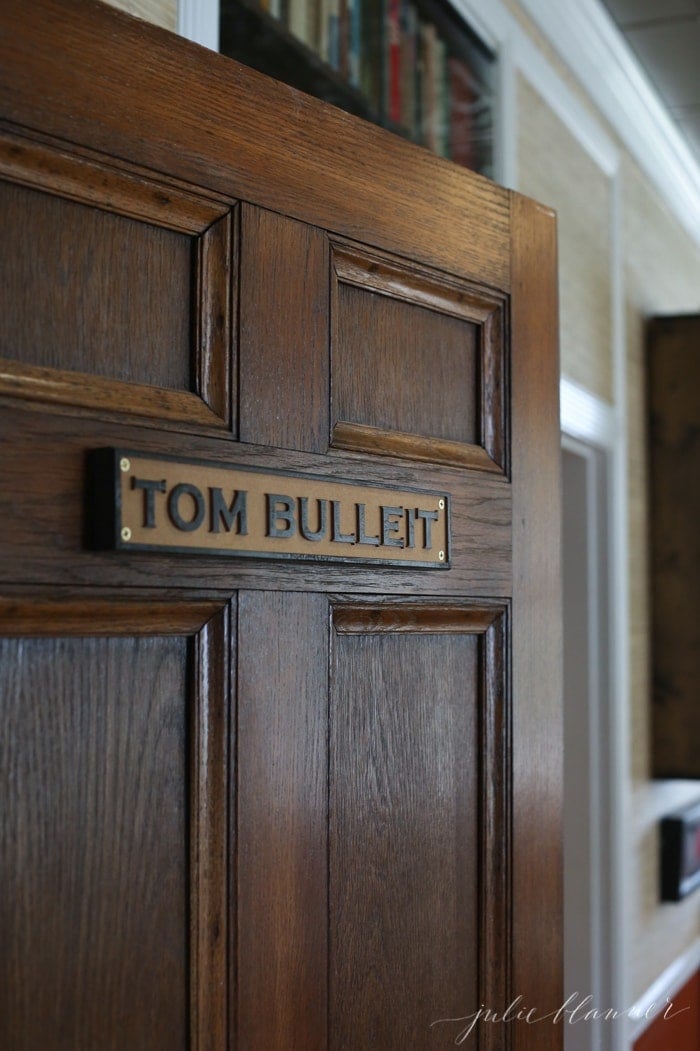 Take a Bourbon tour. We truly enjoyed the Bulleit experience at Stitzel-Weller, which originally opened on Derby Day in 1935. We were greeted at the entrance with a warm and welcoming smile and it only got better.
Not only is it a fun experience for adults, but it was a picturesque, informative and hands on tour both indoors and out that even the girls enjoyed. They allowed the kids to push buttons, turn knobs and even help repair a barrel before offering them suckers in the Bourbon tasting room.
The girls were beyond proud of their passports and Chris and I enjoyed learning the history behind Bourbon and the premises we were on. If you feel so inclined, you can even taste the bourbon seeping from the barrels and step inside the office Tom Bulleit uses a few times a week. You can learn more about the Bourbon Trail here.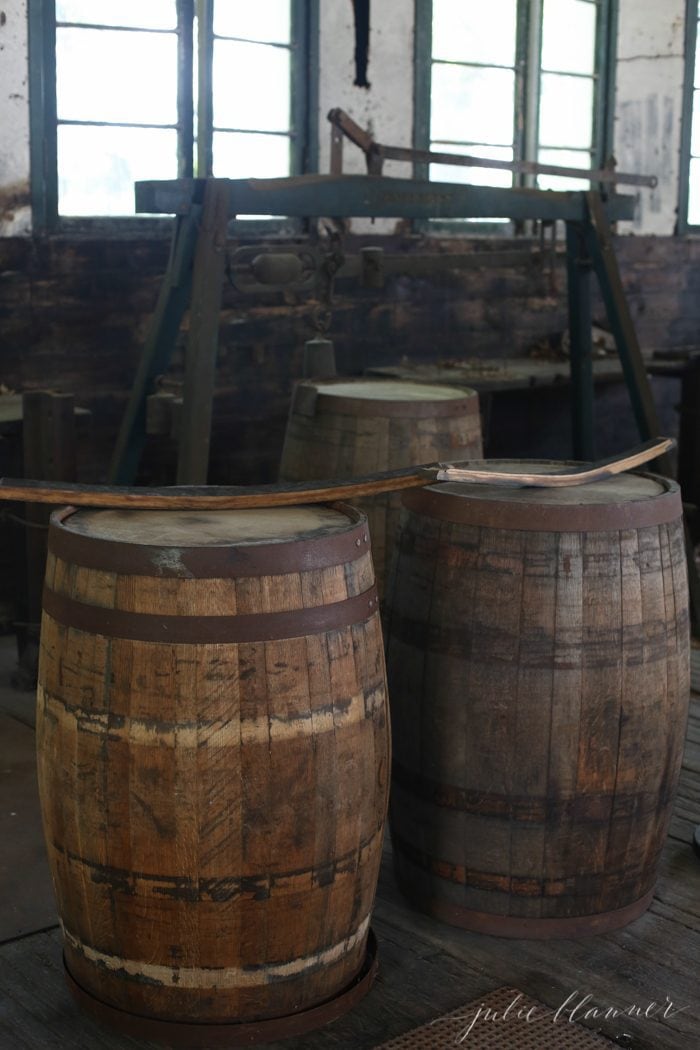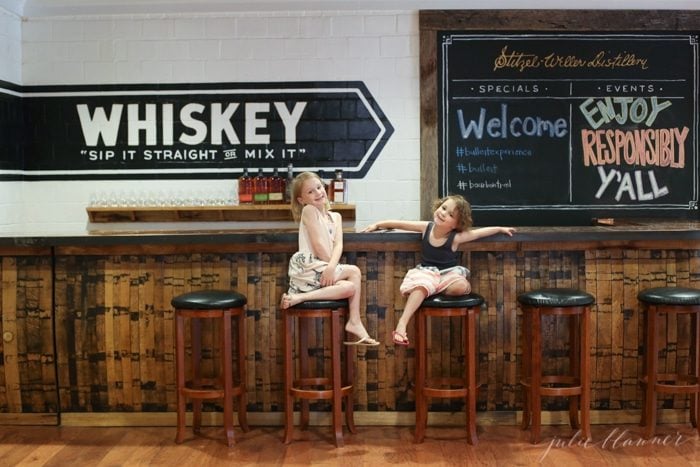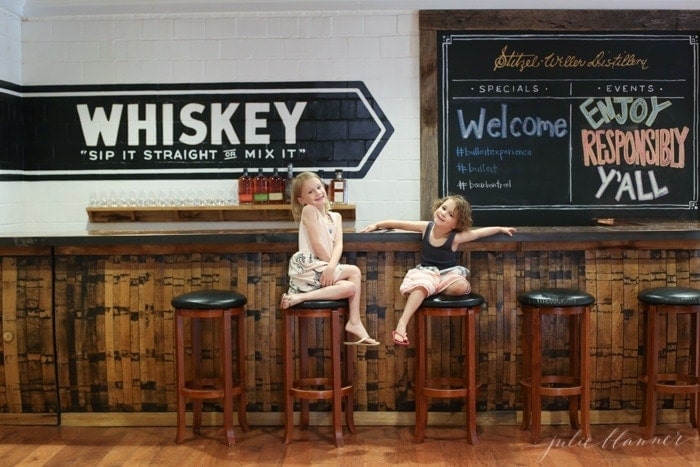 Take in a race at Churchill Downs. Sure, you can tour the grounds and museum, but why not experience it? I was surprised to see how many races are offered at Churchill Downs and how inexpensive even the Kentucky Derby is! We took the girls shopping for hats and were off to the races. I highly recommend visiting the Paddock to preview the horses and having a mint julep or four. I highly recommend downloading the Churchill Downs app from the iTunes app store to avoid lines and have food ready for pickup or delivered directly to your seats. You can also use the app to place your bets.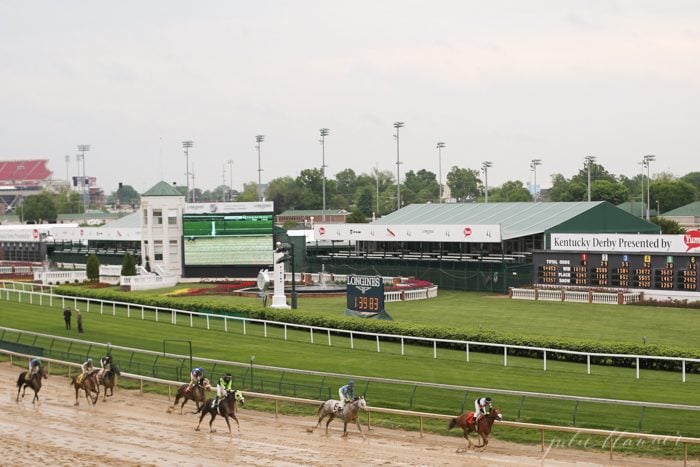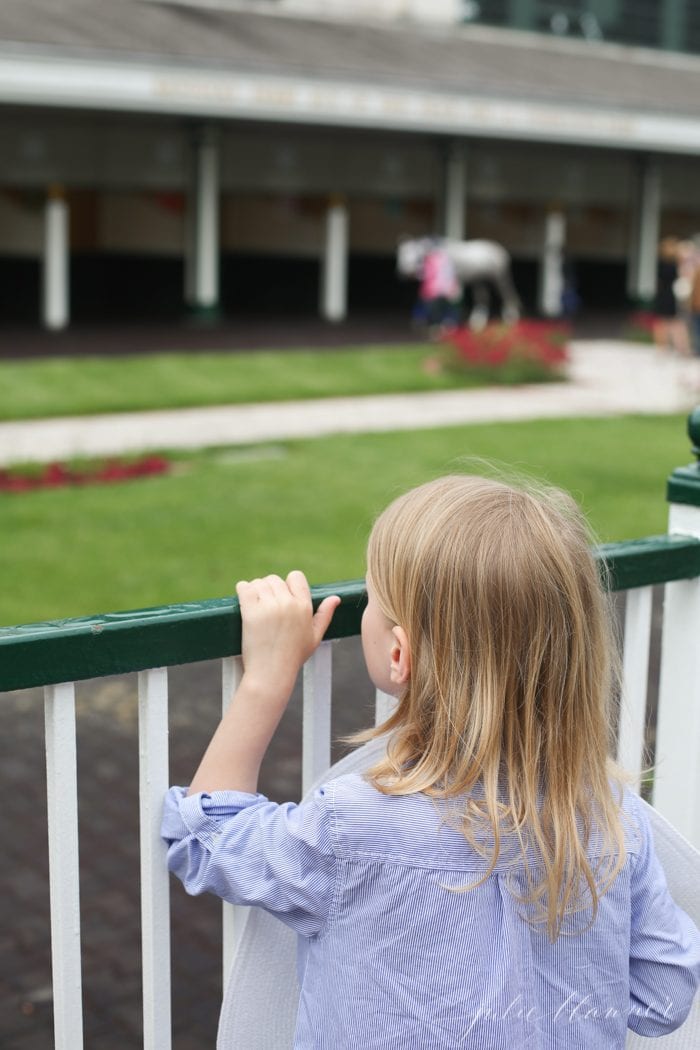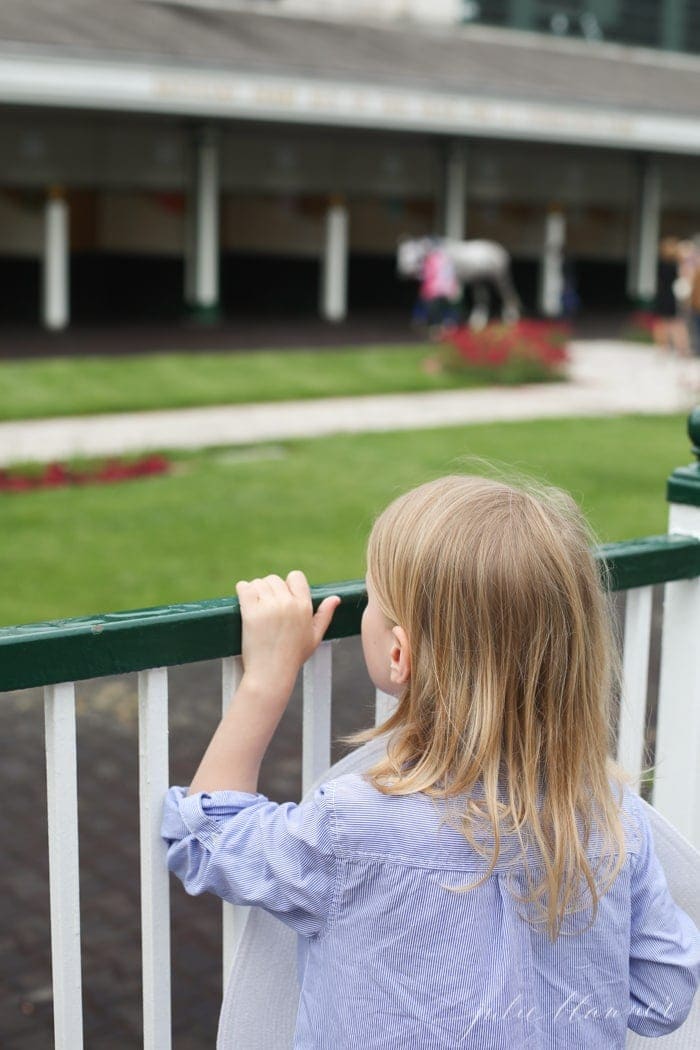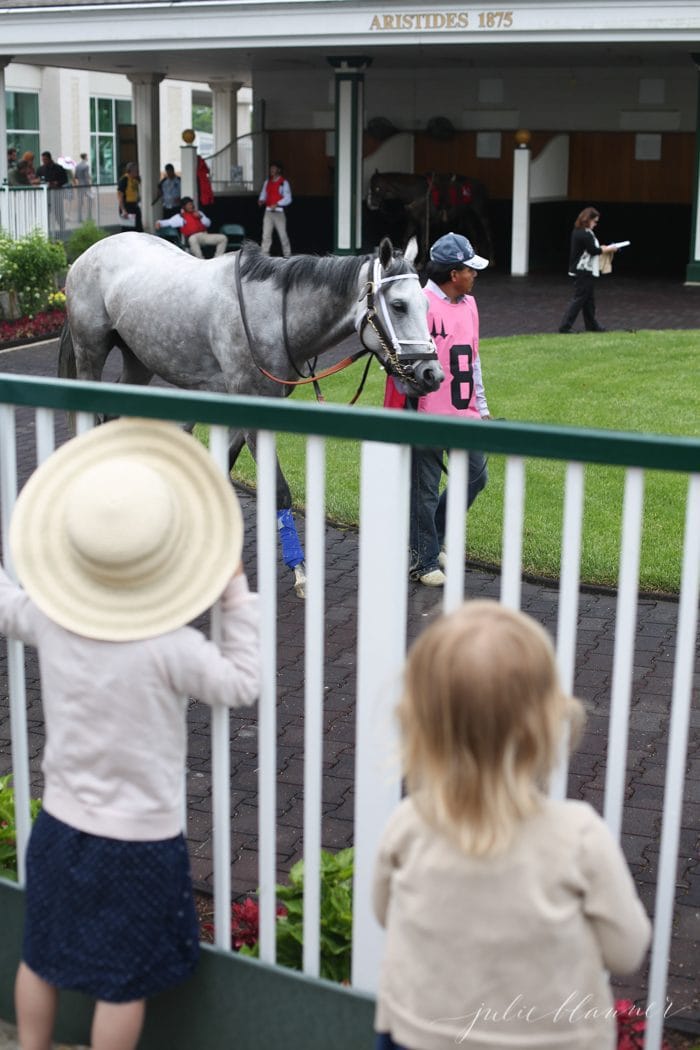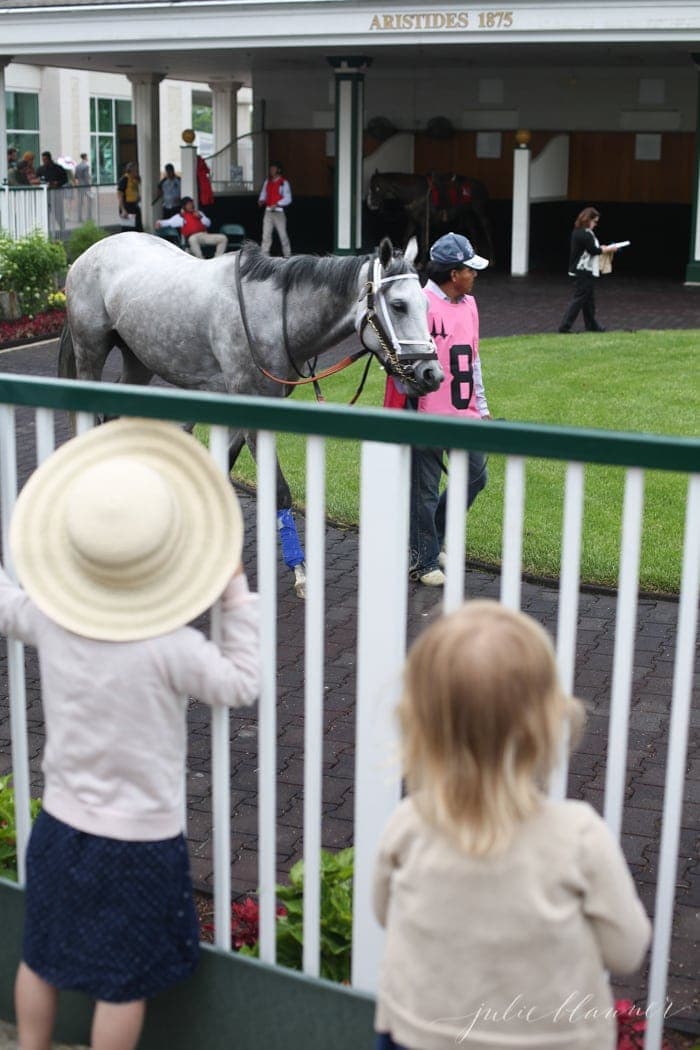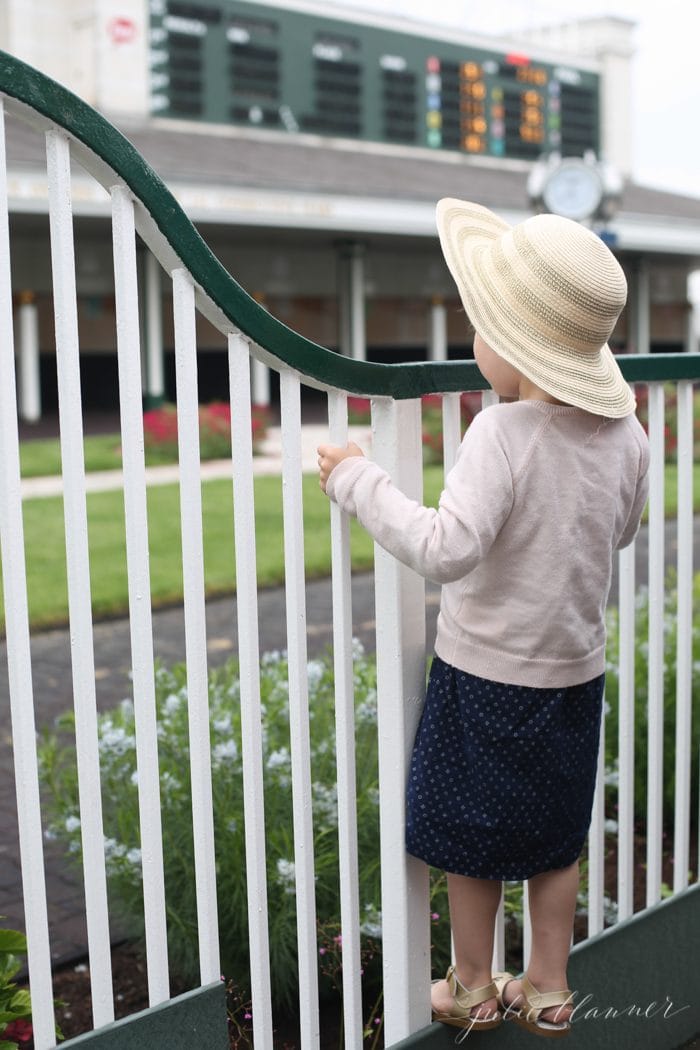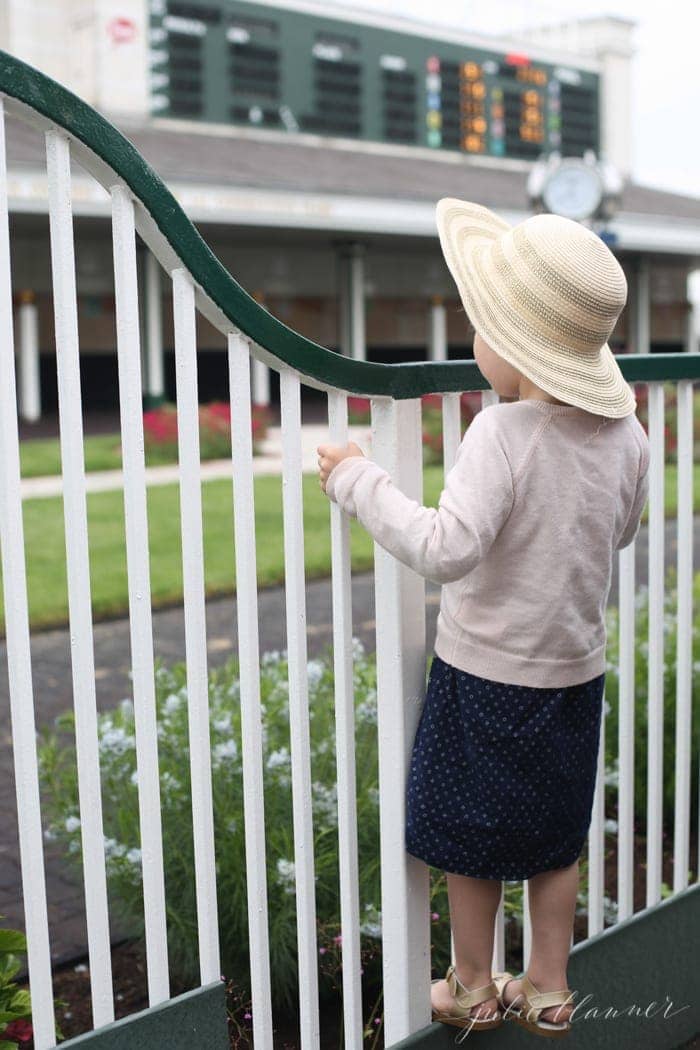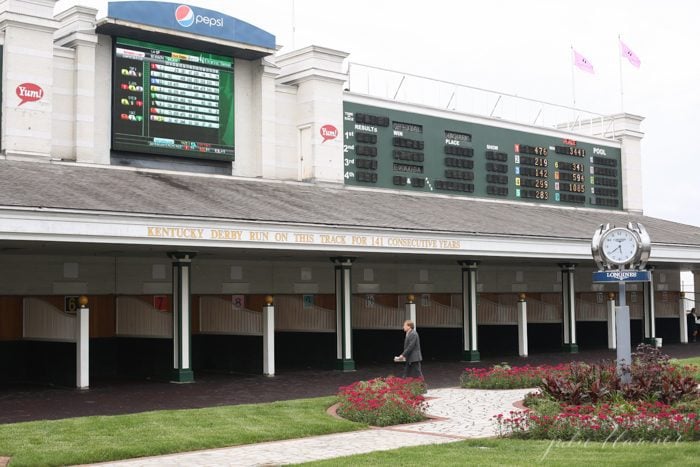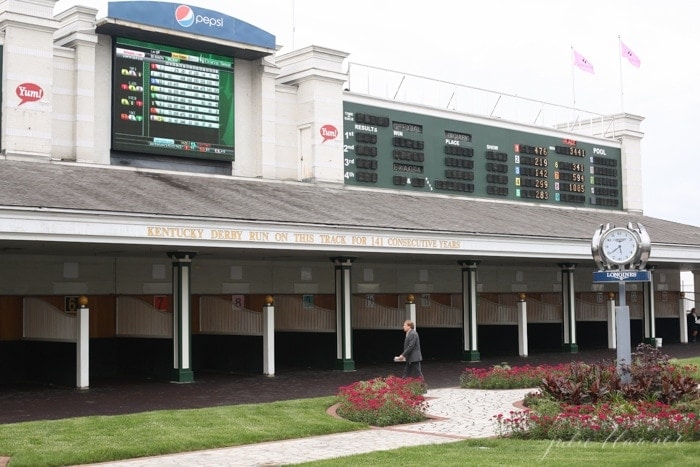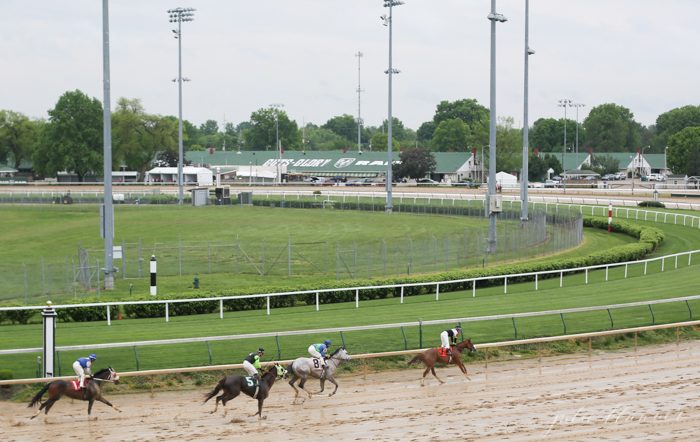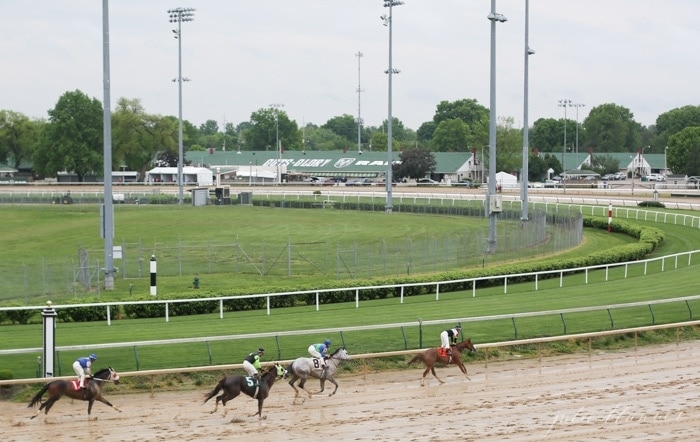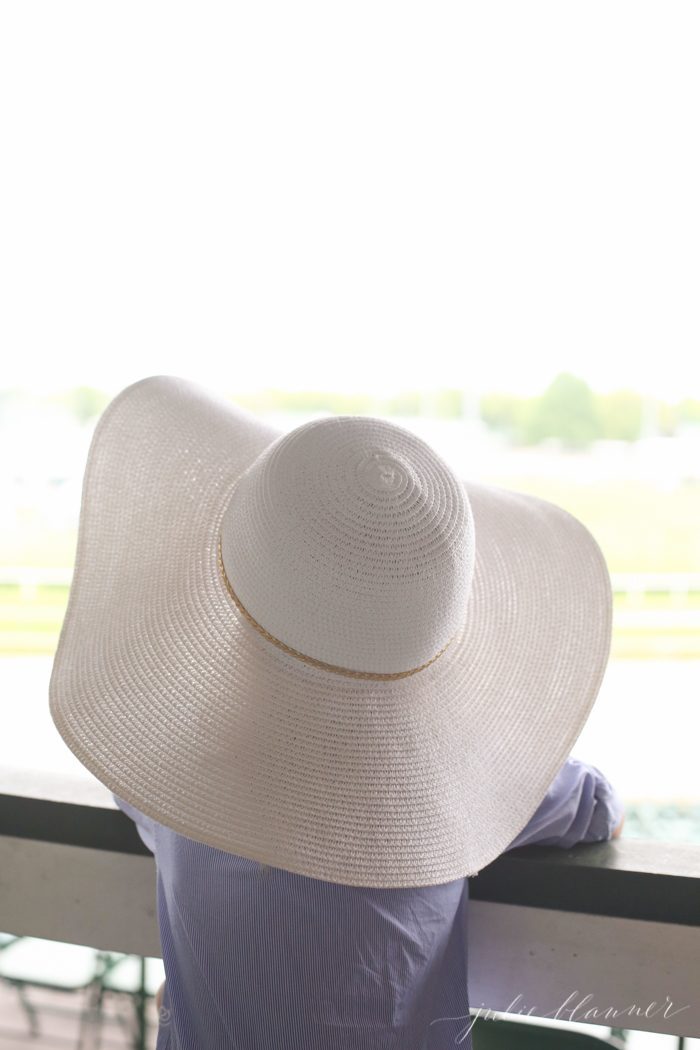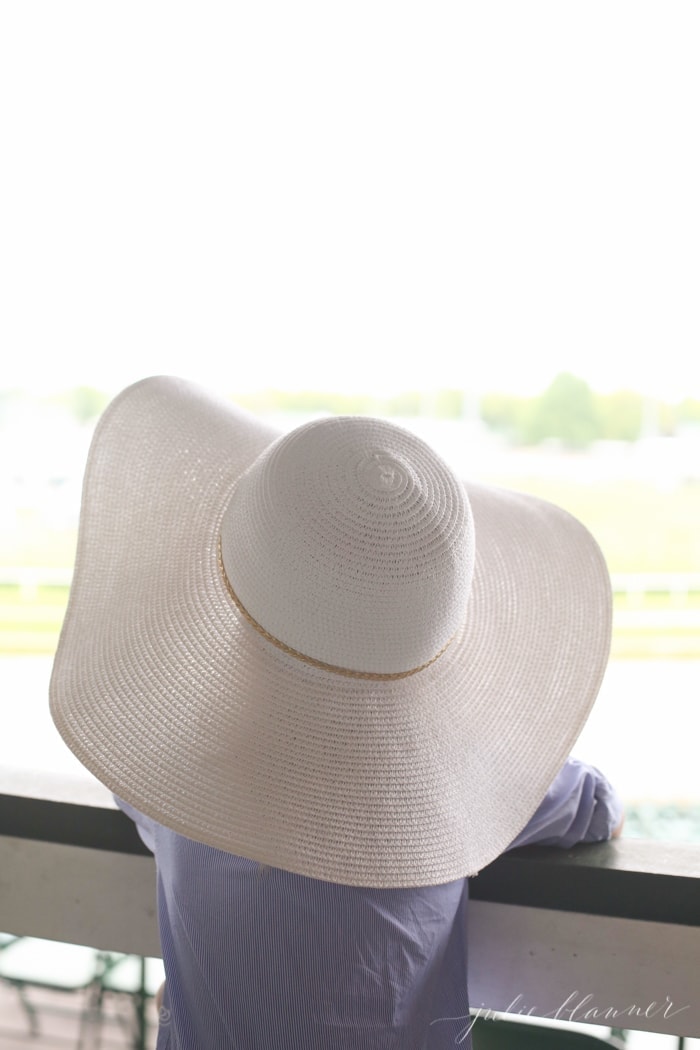 It's not a visit to Louisville without stopping by to see how Louisville Sluggers are made. Even from the street, you can see bats made from start to finish, but I highly recommend you stop in for a tour. There are a few interactive activities, including a t-ball batting cage for the kiddos, an area where you can pitch, put on white gloves to hold relics and climb an oversized baseball mit. The tour concludes with a complimentary miniature baseball bat and lots of smiles.
Just across the street you'll find the Kentucky Science Center – you can spend as little as an hour there (though you'll be pulling your kids away) and as much as 8 hours. It's filled with activities for kids and adults alike like creating and launching your own rockets, testing your heart rate, interactive video games and more.
Stroll through Waterfront Park filled with playgrounds and a pedestrian bridge. Follow that to Indiana for plenty of waterfront dining.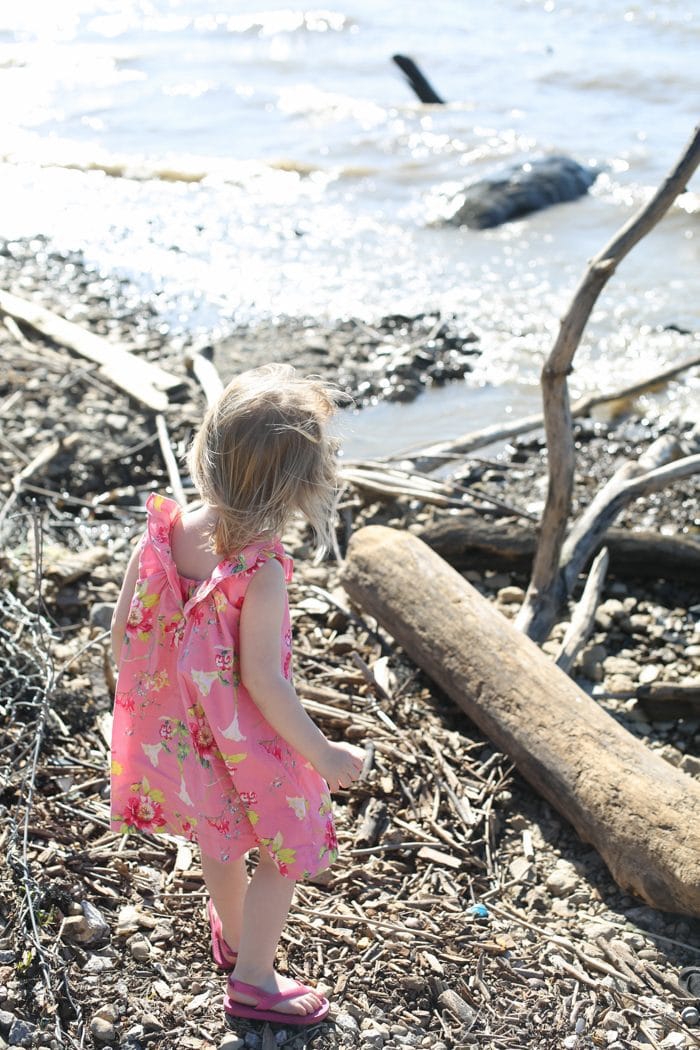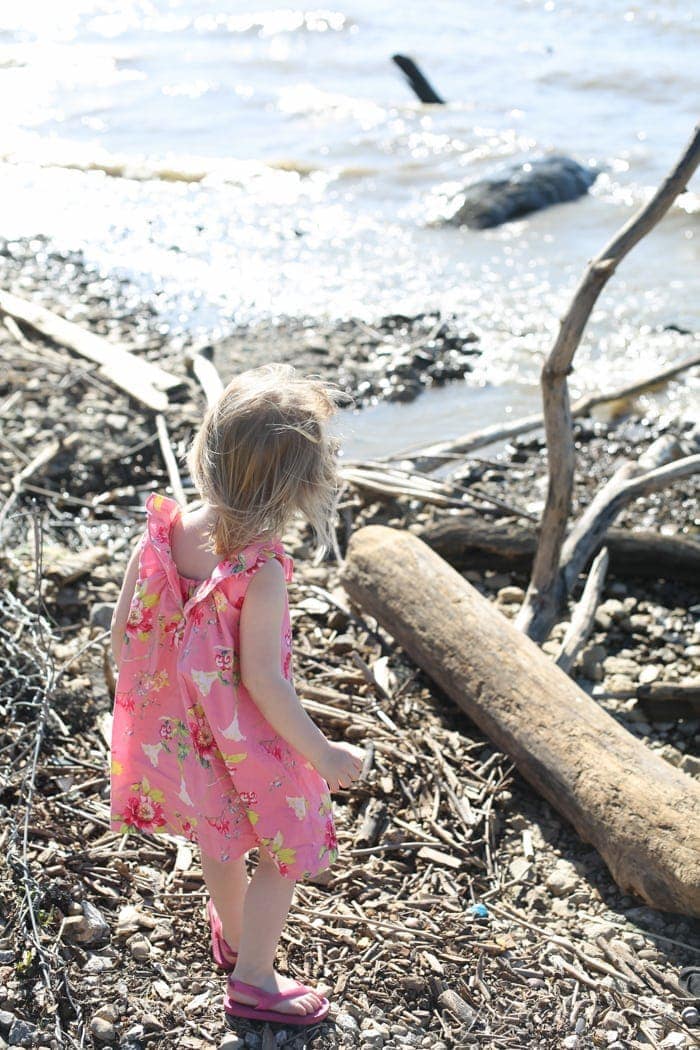 If you're wondering what to do in Louisville, don't stop there! You may also enjoy
Speed Art Museum
Nightlife at Live
and whatever you do, make sure you sneak in a slice of Derby Pie.
Needless to say, we'll be back! Hopefully for Derby next time!
More Family Travel Guides
Updated October 2018