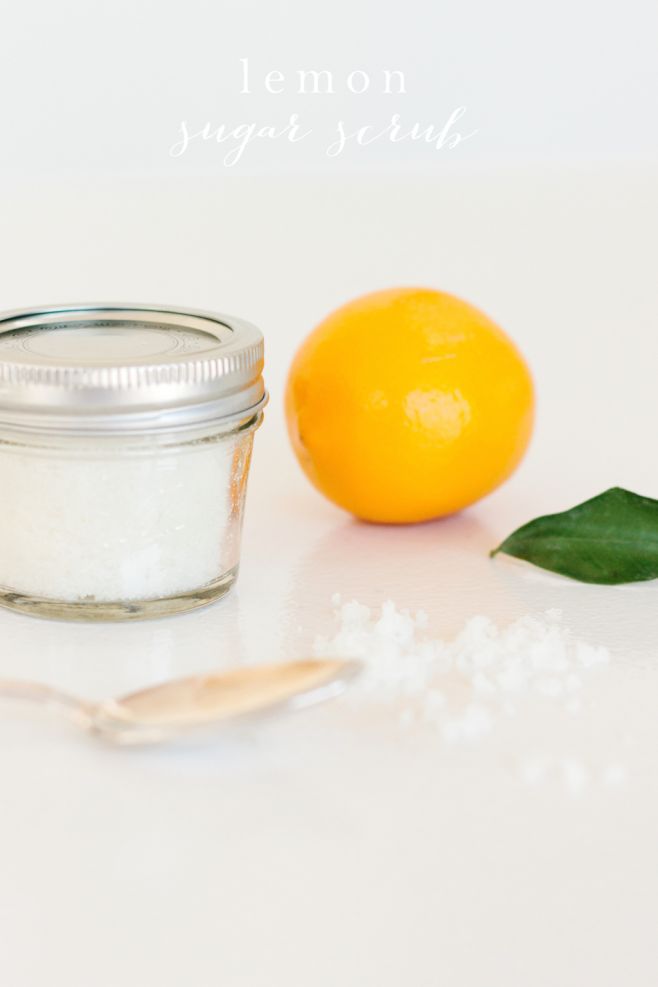 You know I love making my own bath & body products & with a new season, comes new scents! This Spring, I'm exfoliating with a new variety of homemade natural sugar scrubs. Today I'm sharing my lemon sugar scrub recipe. It will get you in the mood for sandal season – in just a couple minutes.
3 c sugar
1 c grapeseed oil
lemon essential oil
Combine sugar & oil well. Add essential oil to preference, then spoon into containers. Add a few extra drops to the top of each!

Click here for more homemade bath product recipes. One of my most popular beauty recipes is this amazing homemade lip scrub!
The Best DIY Bath & Beauty Products
Here's a few more of my favorite DIY bath and beauty recipes for your enjoyment! It's fun to make your own bath goodies and it's wonderful to know what's in the products you're putting on your skin. These are perfect for gifting as well!

For more inspiration, follow me on Bloglovin and Facebook, pin with me on Pinterest and go behind the scenes on Instagram.
Photo Credit: Kristen Clayville