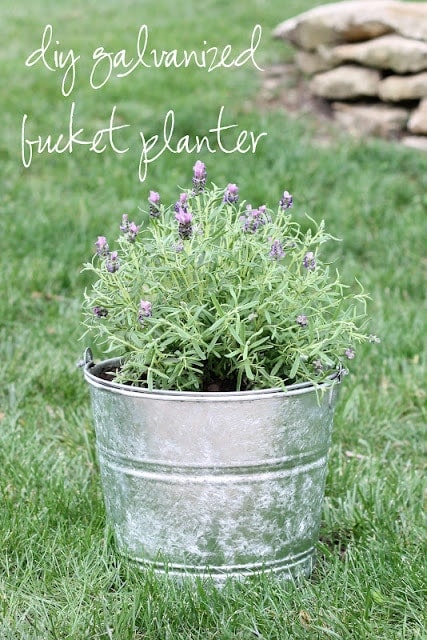 After a couple months of searching for the perfect planter, I decided to create my own. Our mailbox has an aluminum/galvanized look and I wanted to continue that texture on our front porch. Fortunately, it was even easier than I had anticipated it being and looks even more adorable than I had hoped! That's what I call the perfect project!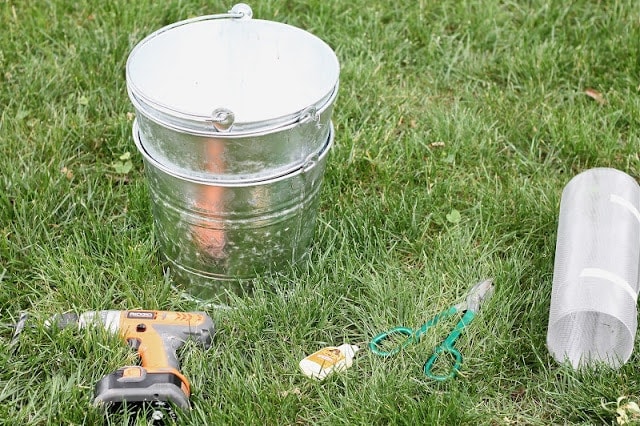 Buckets
Drill
Screen
Wire Cutters (for metal screen)
Gorilla Glue, optional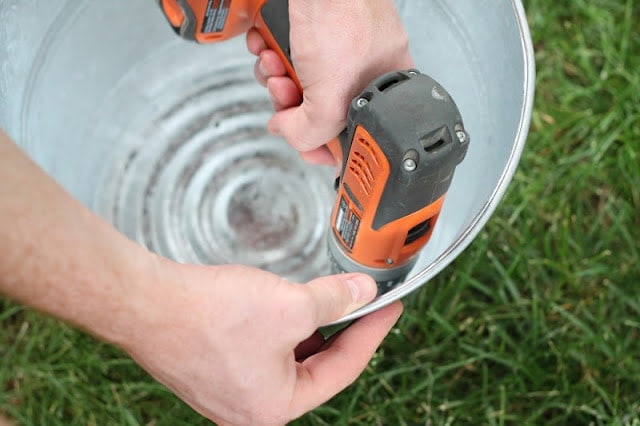 Step 1: Drill holes in the bottle of the bucket using a series of 3 drill bits, going from smallest to largest. As you'll see, we did this in the grass…consider it free aerating! My husband demoed the first one so that I could photograph, but rest assured I did the others. It's SO easy!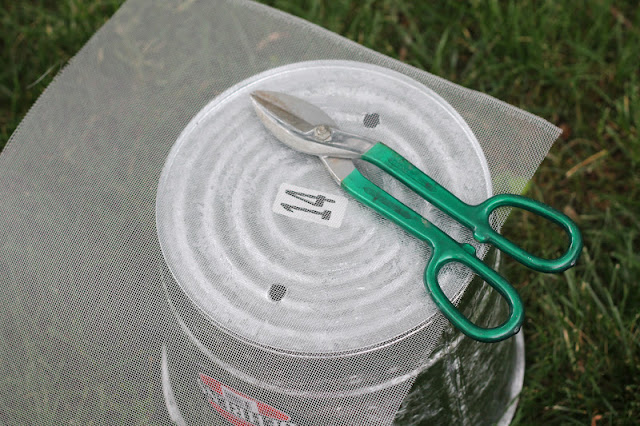 Step 2: Using the bottom of the bucket as your guide, cut the screen to fit inside your bucket.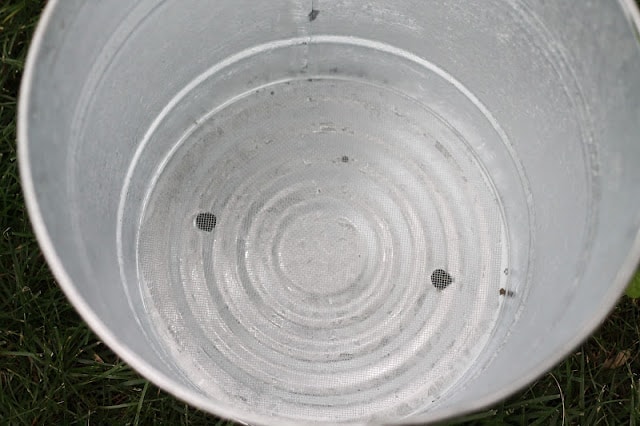 Step 3: Place the screen inside your bucket. This will reduce the amount of soil that comes through and eliminate the need for a saucer.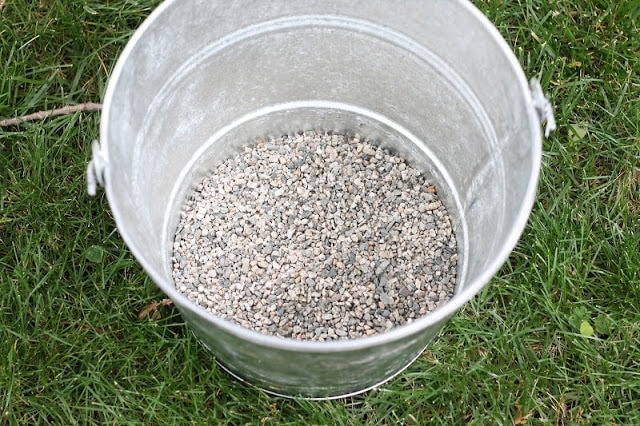 I added a thin layer of gravel to weigh down the screen and further reduce any loss of soil. It just makes a mess on your patio! I had some leftover from my potted lavender gifts.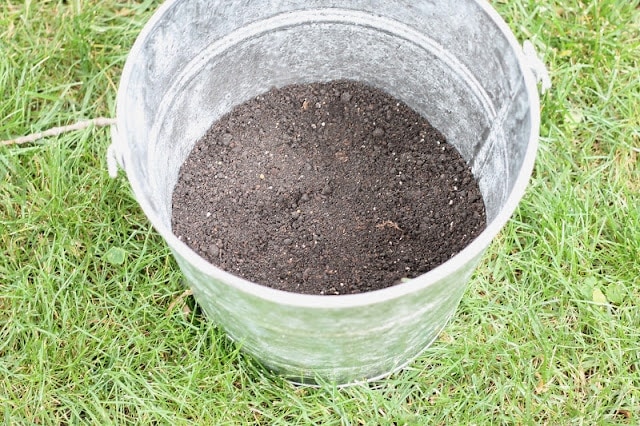 Fill with dirt to proper height, using your plant as your guide.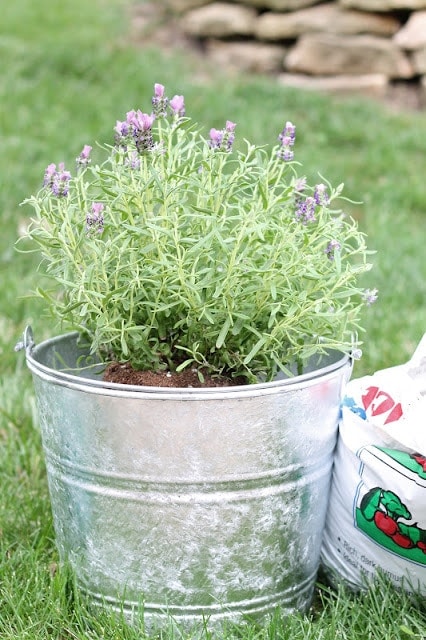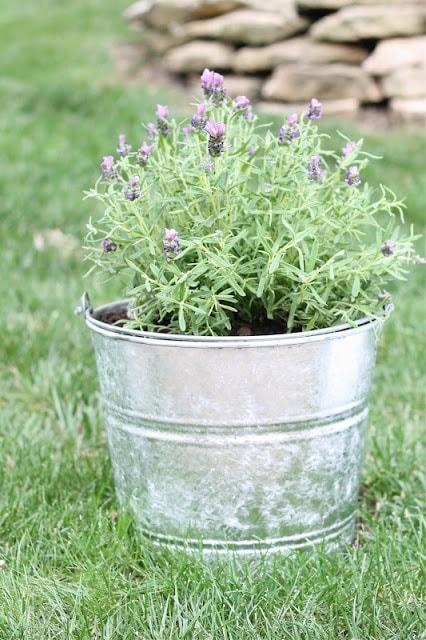 I created mine to line our front porch and add character along with beautiful fragrance, but can you imagine lining the aisle of an outdoor wedding with them?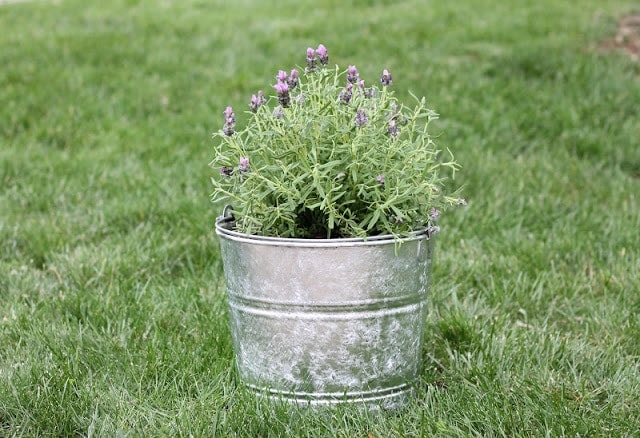 These inexpensive and easy planters have added a little cottage charm to our home. Photos and additional details of our front porch makeover coming soon!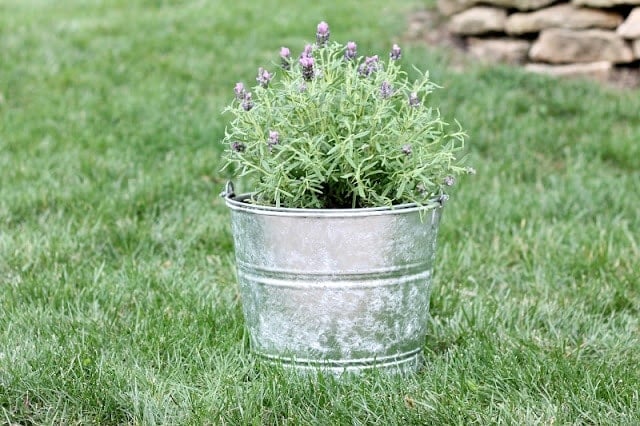 Hands on time: 10 minutes/planter
Cost: $11 + plant