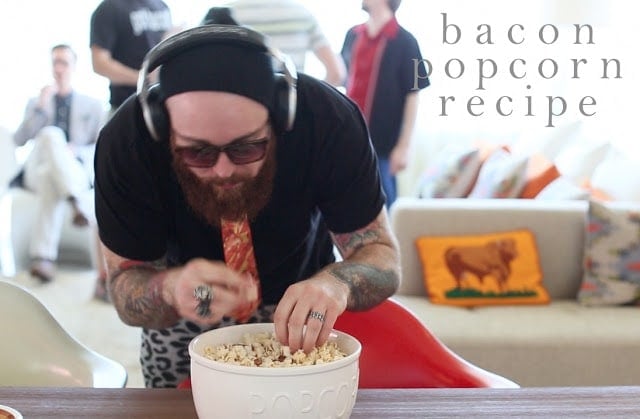 Yep, you read that right! Bacon popcorn. It's the perfect way to add a little salt flavor to your popcorn and, it's easy. So do it, you know you want to toss those microwave packets aside anyway and enjoy fresh popcorn the way it should be prepared. I promise, it won't take a minute more!
3 Tbsp bacon grease
1/2 c unpopped popcorn kernels
In large pot, heat grease on high. Add kernels and place lid on pot. Shake pot back and forth to keep kernels popping. When popping slows, remove from heat. Garnish with cheddar cheese and fresh bacon bits if desired.
Oh, and that image above? A snapshot from the uber creative and hysterical film Wheat Photo created. Coming soon…