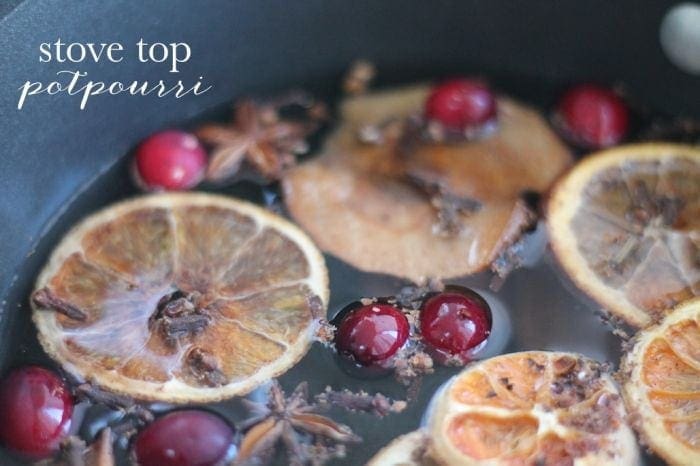 I just love the smell of the holidays. I used to select a great candle and burn it all winter long, but now, with little ones, they just make me nervous. I've never been a fan of plug in or aerosol air freshener either. Honestly, they're all unnecessary. Stovetop potpourri is so easy and beautiful!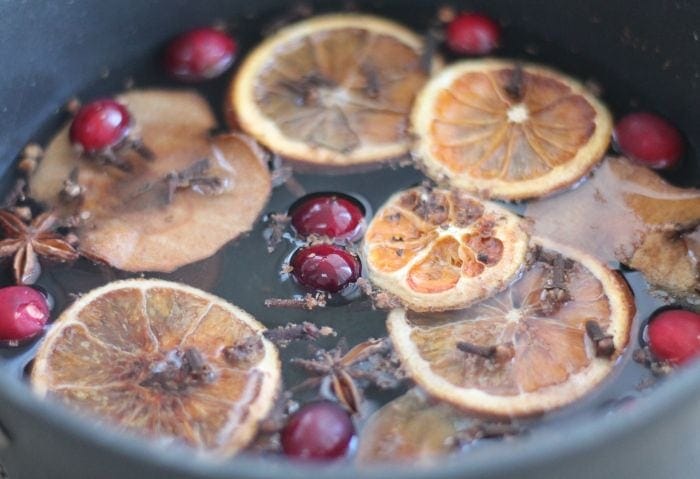 Whether you use my dried potpourri recipe, or make fresh potpourri, in just 5 minutes your home can smell like Christmas.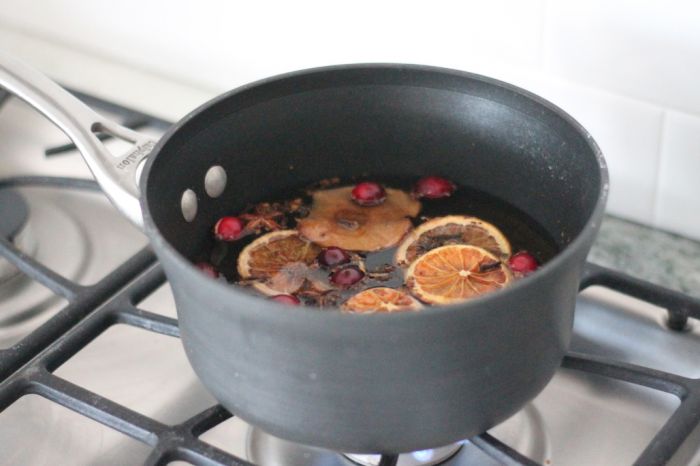 Just slice some oranges, apples, toss in a couple cinnamon sticks, star anise & cloves to 2 cups boiling water. Reduce to a simmer and enjoy the fresh scent of winter for hours. I tend to use a lot of cloves because they're only $1 for a container of them AND they smell so amazing.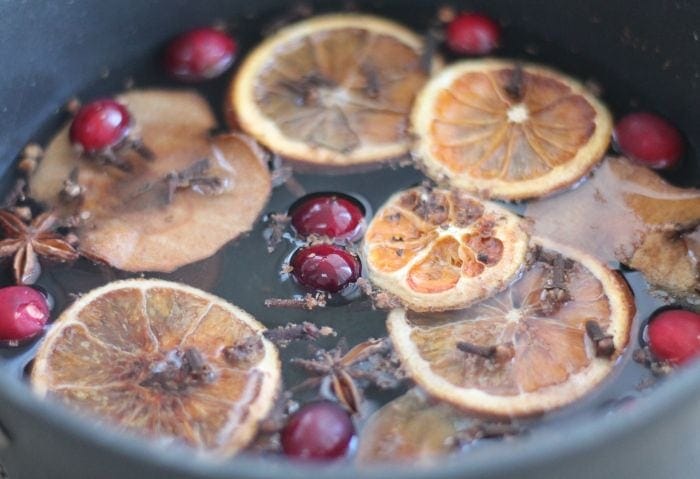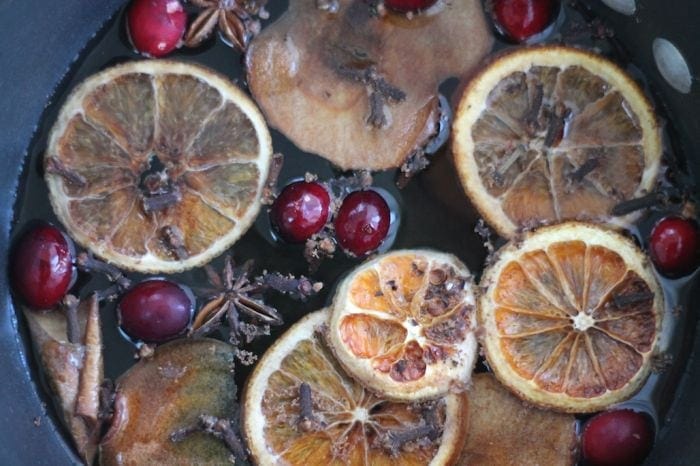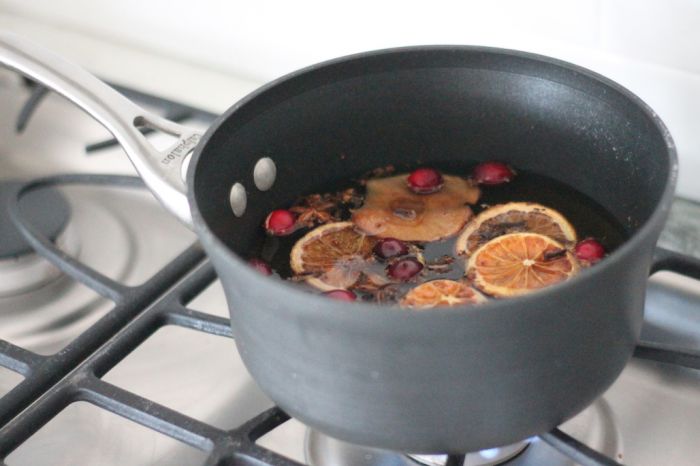 I plan to make a pot again this evening while we put our holiday decor up. Enjoy!
Julie