Fourth of July just might be my favorite holiday to decorate for. I love the patriotic colors that lend well to outdoor gatherings. I added a hint of nautical to this early evening Fourth of July party.
I also removed flags from their poles and adhered them to the outside of small vases to create simple illuminated flag vases. To keep bugs at bay, use a citronella candle.
I used a small galvanized bucket to keep white wine chilled. I placed silverware rolled in blue striped bar towels in my galvanized beverage carrier. I prefer using these to traditional linens because they are so soft and don't require ironing!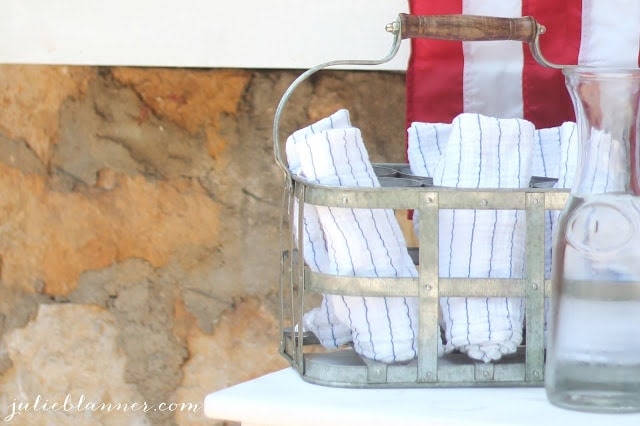 Of course a flag served as a backdrop. When the guest room is not in use, I pull the sideboard from the guest bedroom to use as a beverage bar for our patio parties.
More 4th of July Recipes to Love:
I hope you enjoy a beautiful 4th of July with your family and friends!