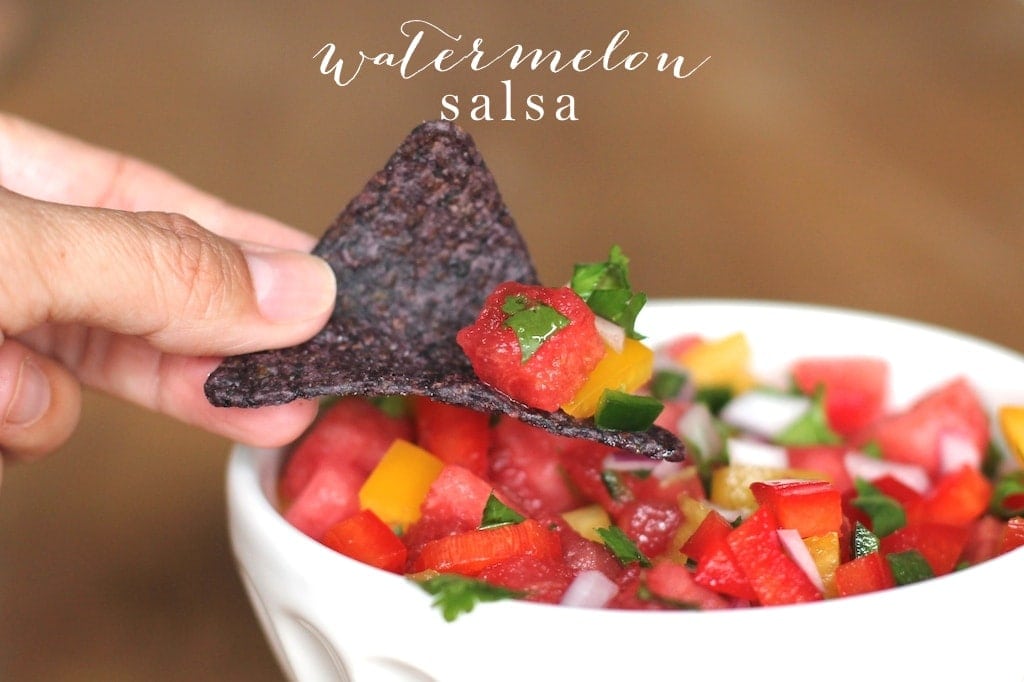 Sometimes, you just have to seize the opportunity! I've been craving fresh, flavorful & light dinners & accompaniments with the beautiful weather we've been experiencing. I bought a huge watermelon & the 5 of us can never seem to consume it on our own fast enough. Rather than just snacking on it & wasting the other half, I did what any fresh Mex lover would do. I made watermelon salsa. Sure, you could always make watermelon margaritas, but this was a family night & I'm trying to introduce our kids to new foods that I can get them to consume without a lot of effort. Watermelon salsa can stand on it's own when paired with chips, but it's also a great way to add flavor to tacos & taco salads!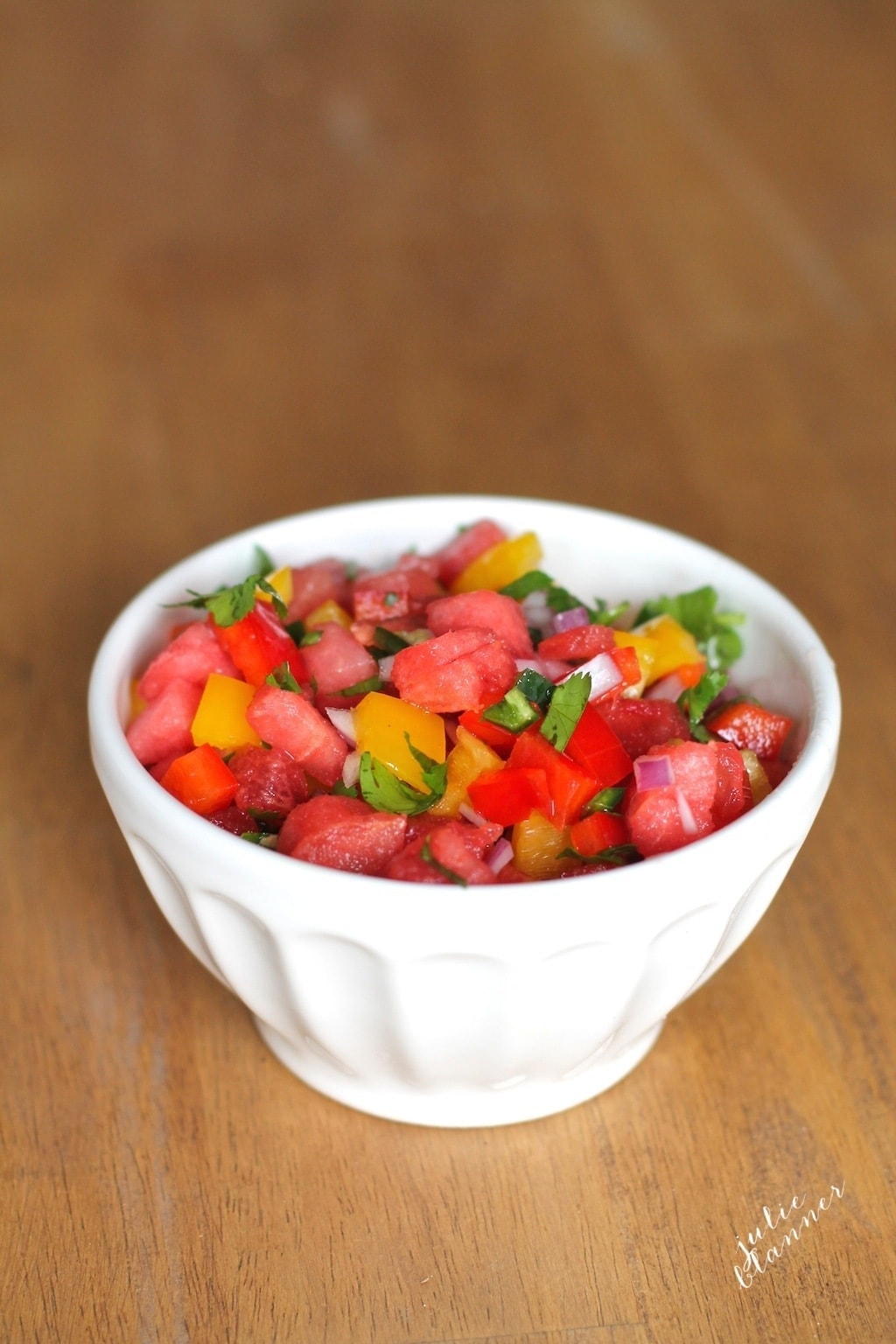 A couple days ago, it rained in broad daylight, resulting in not one, but two rainbows. To Adalyn's amazement, it even included the color purple. This watermelon salsa is a little ray of sunshine with just about every color in the rainbow. It's balanced & full of flavor& refreshing for a late summer evening

It doesn't take long to dice all of the ingredients – I always work it in with other prep, like dicing the remainder of the watermelon & putting it in glad ware for snacking.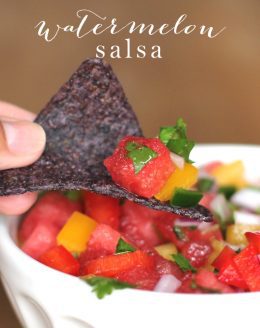 Watermelon Salsa
Ingredients
1/2

seedless watermelon

diced

yellow bell pepper

seeded & diced

red bell pepper

seeded & diced

jalapeño

seeded & diced

1/2

red onion

diced

large handful cilantro

chopped

1

lime

juiced

salt & pepper to taste
Instructions
Add fruit & vegetables in a large mixing bowl. Add lime juice, toss & salt & pepper to taste.
We enjoyed this for a few days in steak tacos, taco salad & on grilled chicken breasts! More to come on that!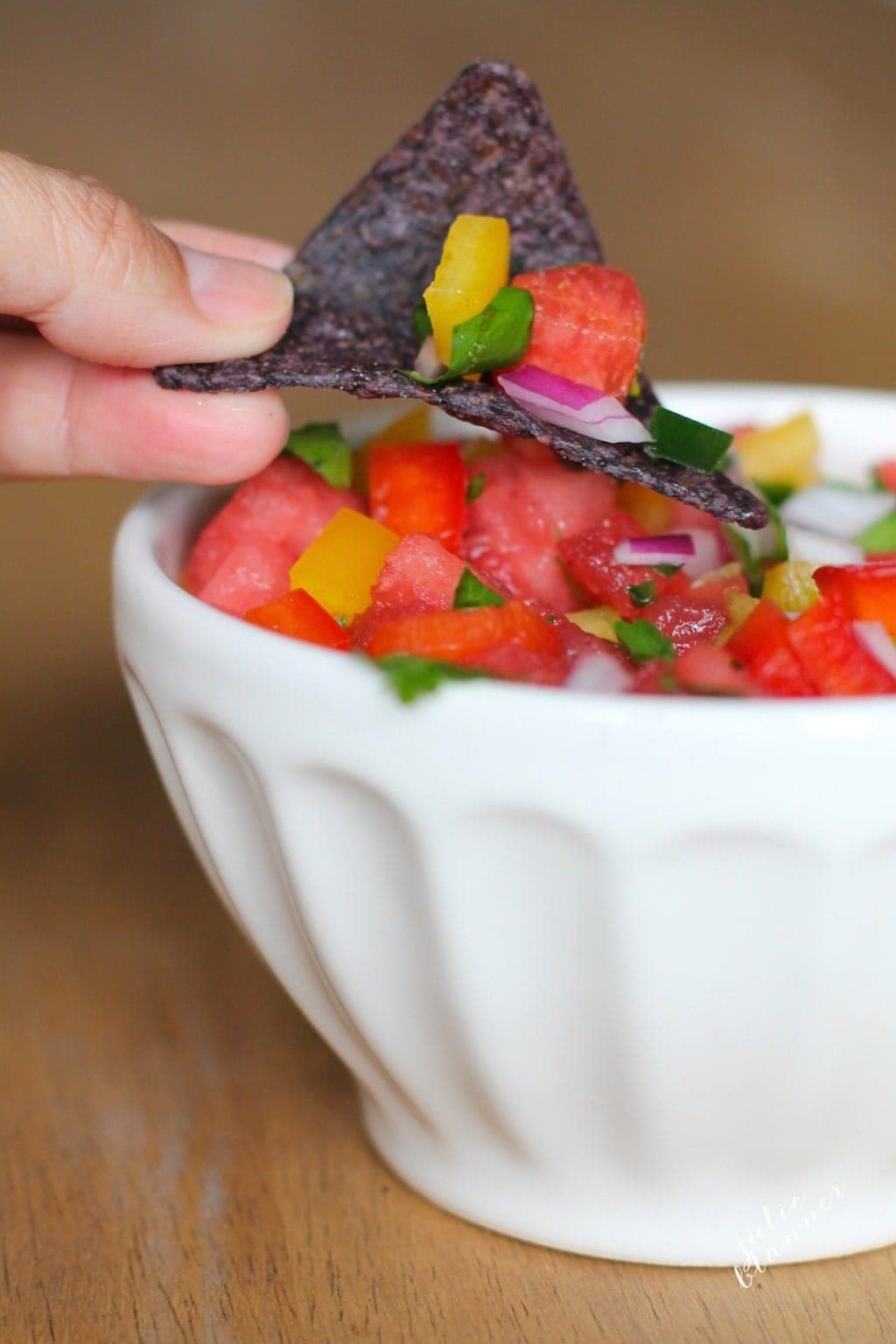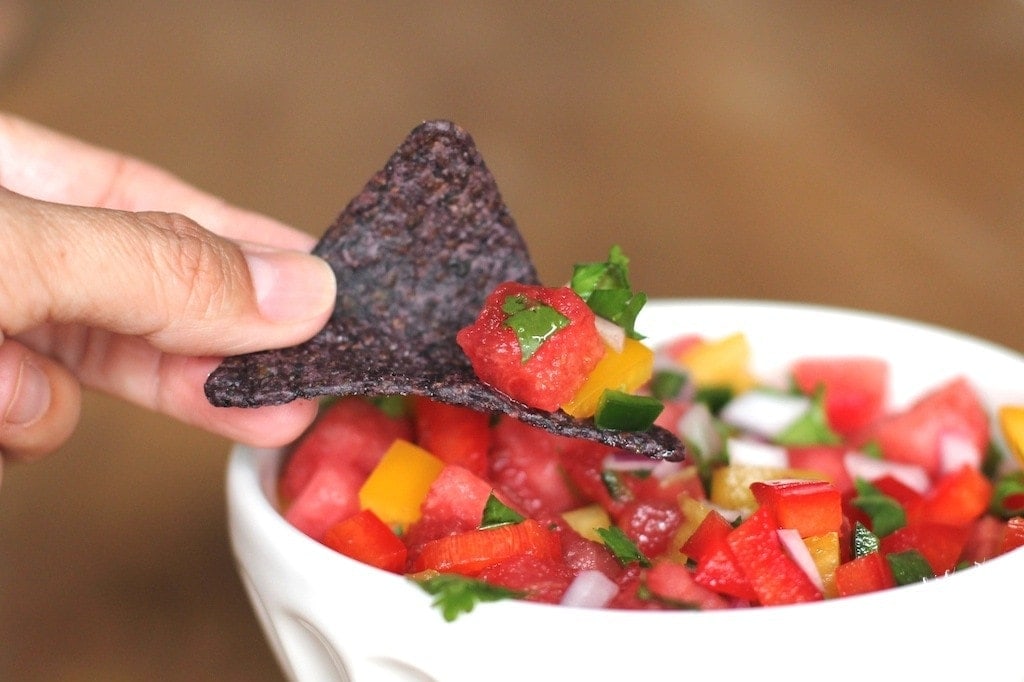 I'm in Des Moines to spend the day at the Meredith offices of Better Homes & Gardens & can't wait to spend the morning with BHG food editor, Nancy. We'll be talking about trends, food styling & more! I look forward to sharing my adventures with you next week!
Coordinately yours,
Julie