Our family room Christmas decorations…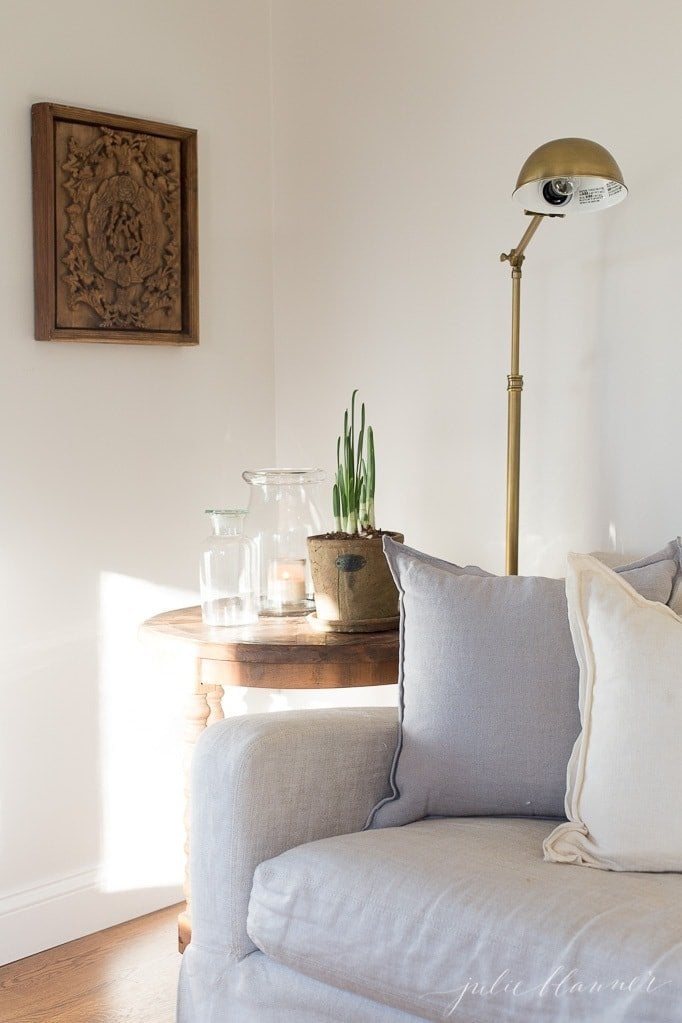 I'm so honored to join incredibly talented friends for our Seasons of Home series. I tend to take a slow, room by room approach to decorating for the holidays and our weekly series embraces that. These lovely ladies inspire me and give me the little nudge I need at times.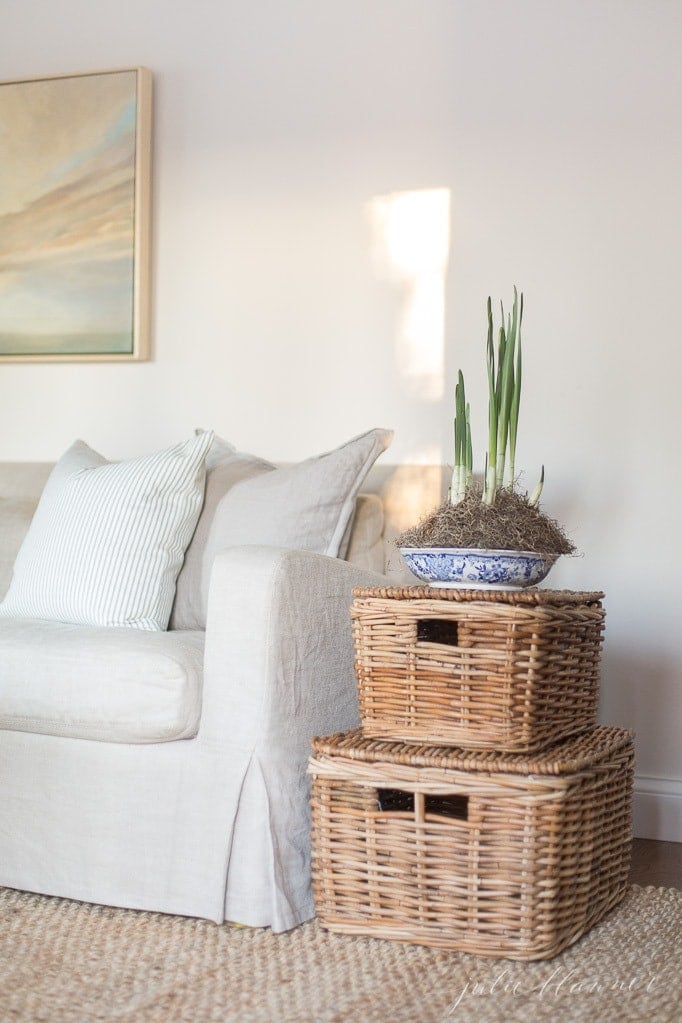 Their beautifully decorated spaces leave me in awe. Sometimes I wonder, "am I enough." I tend to take a more understated approach both out of necessity of time, but also lifestyle. I realized that's what makes this series so special – you can integrate ideas big and small into your home for the holidays.
We each take a different approach to decorating but have similar design aesthetics. I hope you enjoy a peek into our homes for the holiday. Be sure to follow the links at the bottom of this post for beautiful family room Christmas decorating ideas!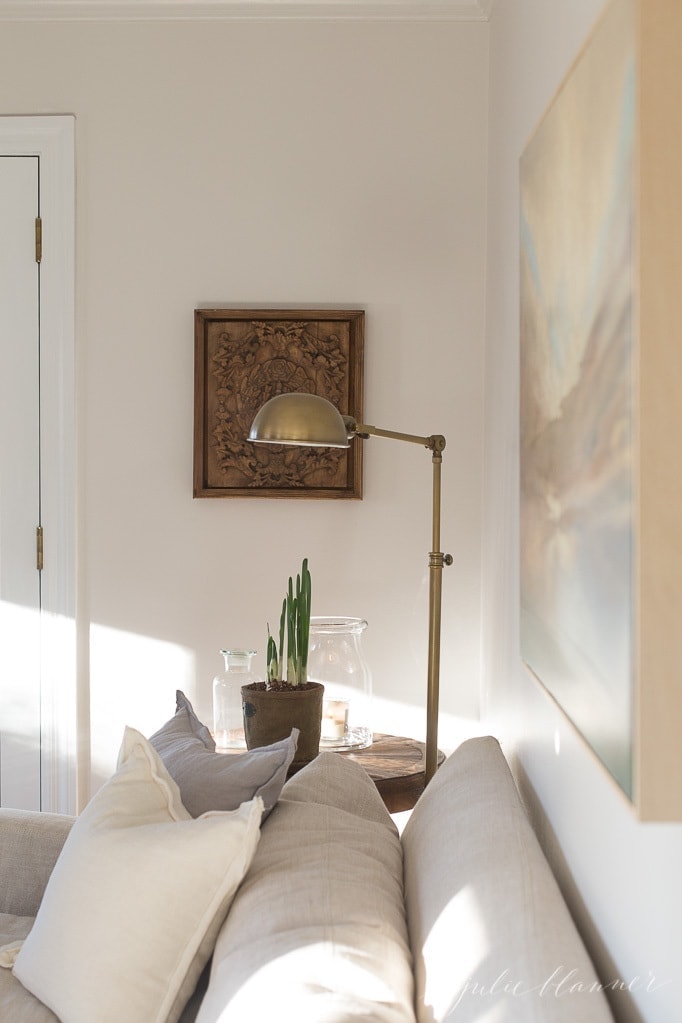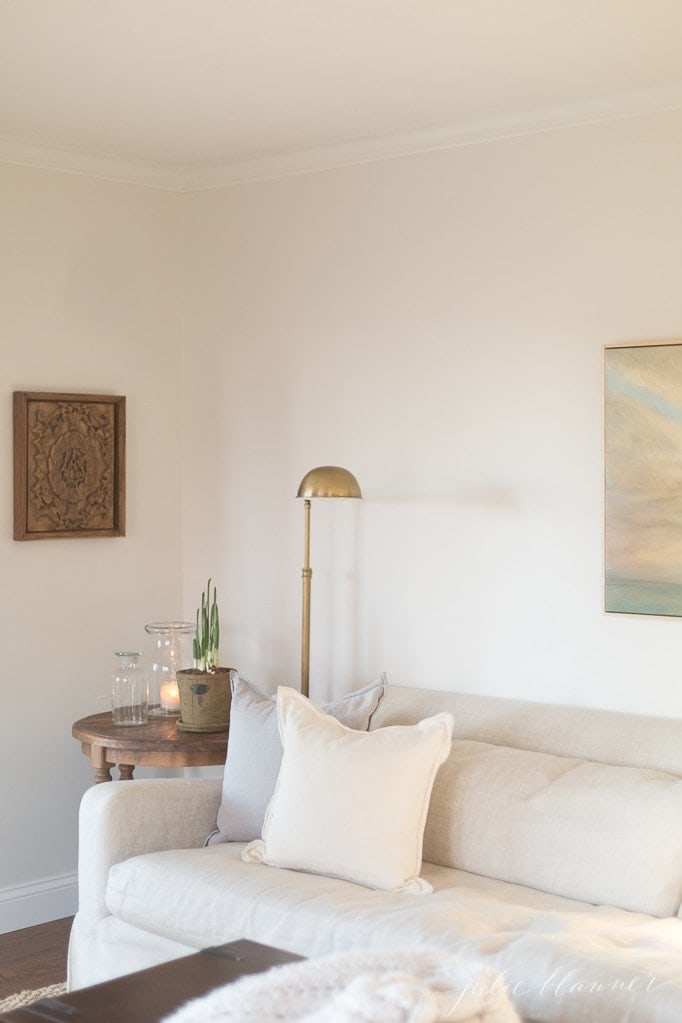 I sneak Christmas decorating into little moments throughout the day – while the kids are eating breakfast or working on their latest art project. I repotted these pretty paperwhites Sunday evening into a pot and a blue and white floral bowl. I stagger planting paperwhites so we can enjoy them December and January, raising bulbs in the garage until they have a few inches on them.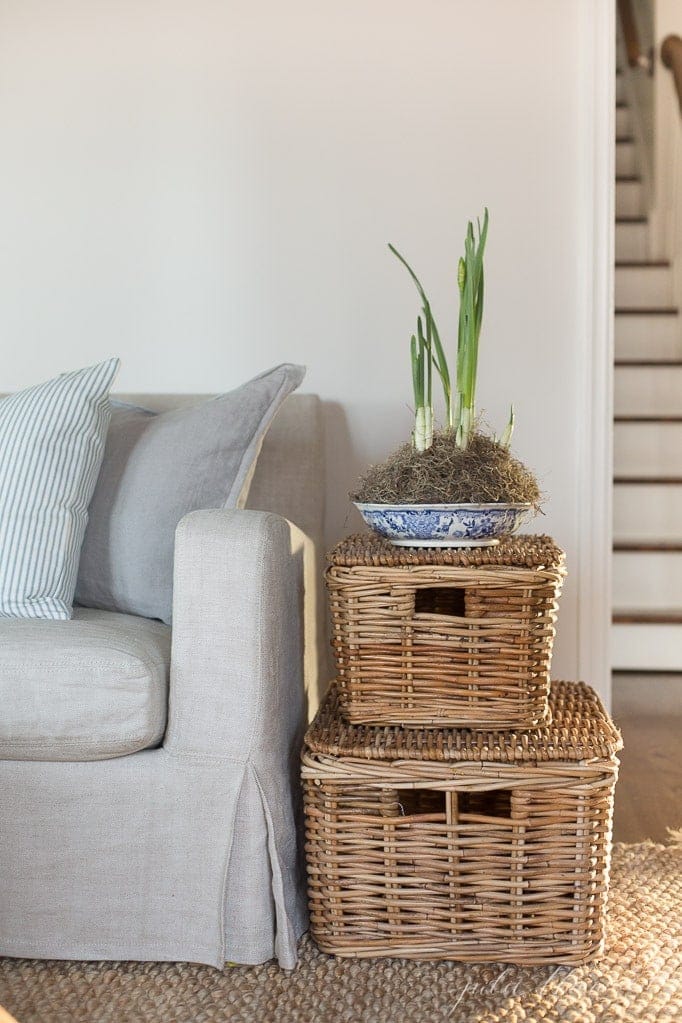 The addition of candle light this time of year makes a room feel magical. I dropped in one of my favorite scented candles in to a vase that's a family room staple and added a cozy throw to warm up the room for the season.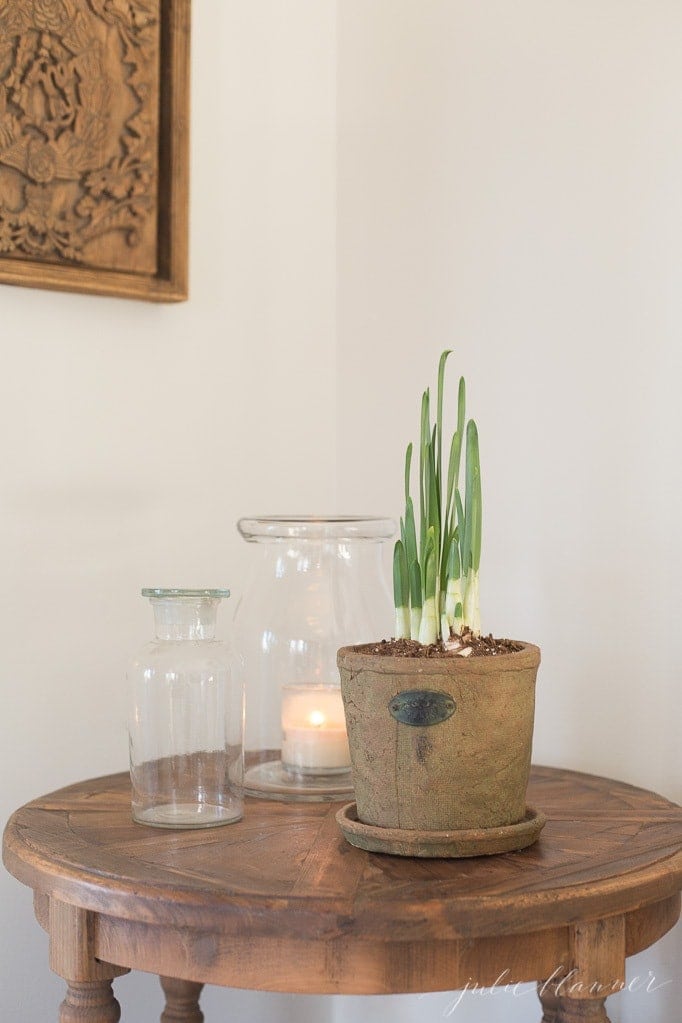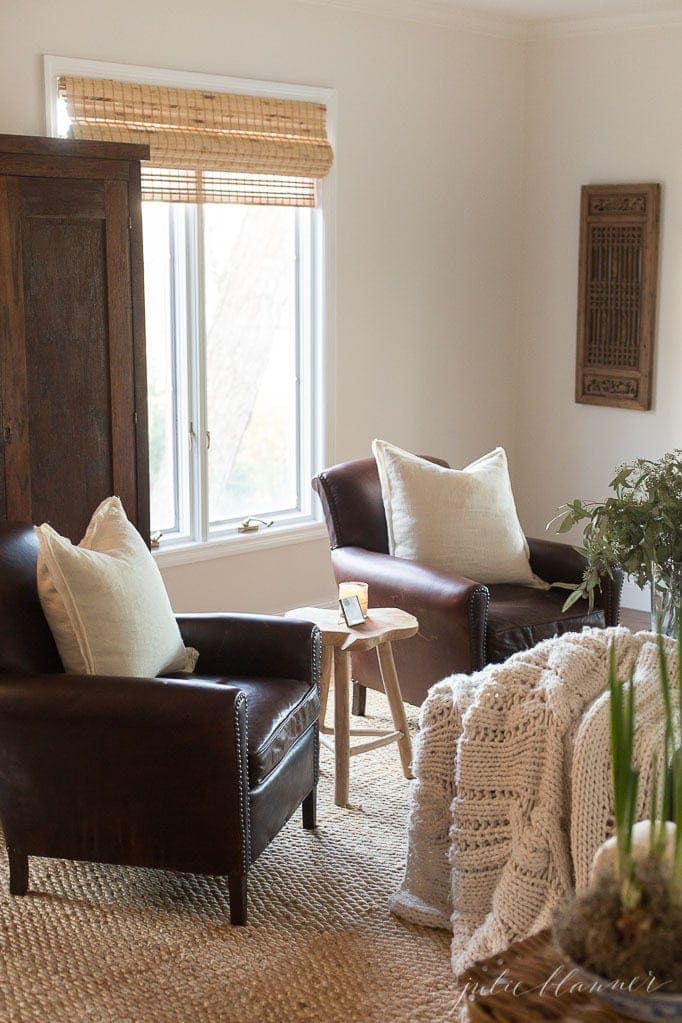 It's still a bit early for fresh greens in St. Louis, but more are becoming available daily. I was able to find a tree Sunday afternoon and will be updating it this afternoon adding more clip on candles, a few ornaments and starry string lights. Simple and seasonal.