DIY Wine Bottle Tiki Torch
Originally published May 27, 2015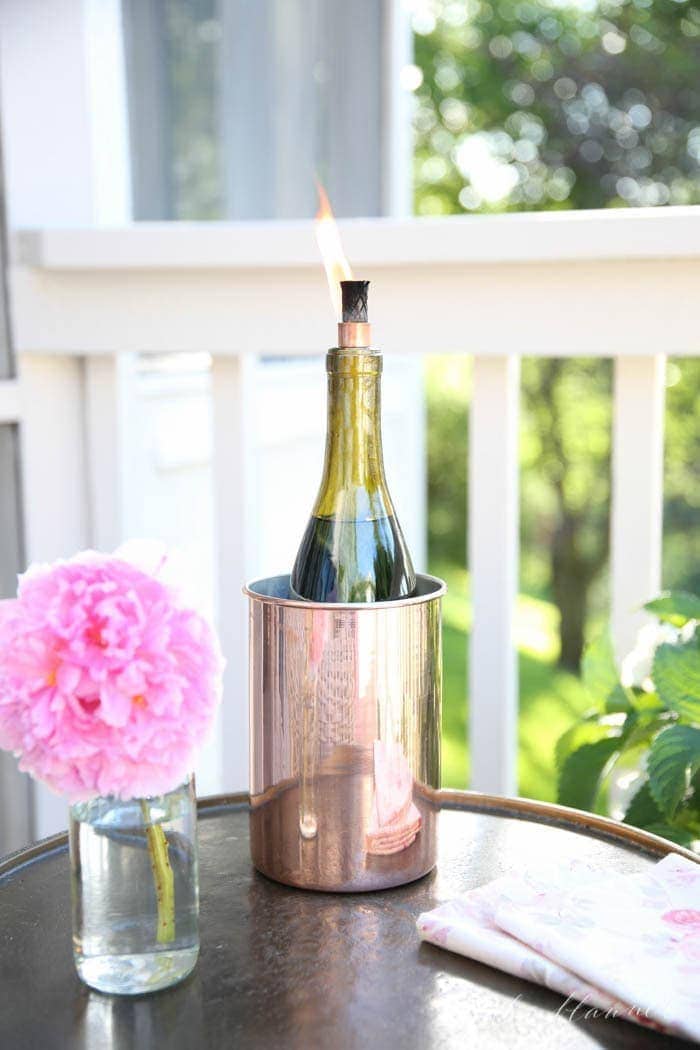 Every now and then, I like to pretend I'm an overachiever. I have collaborated with my friends Thistlewood, Dream Green DIY, Miss Mustard Seed, Tidy Mom, Four Generations One Roof and Finding Home in 10 minute ideas. This month we're sharing 10 minute crafts, but you can knock a wine bottle tiki torch out in less than 10!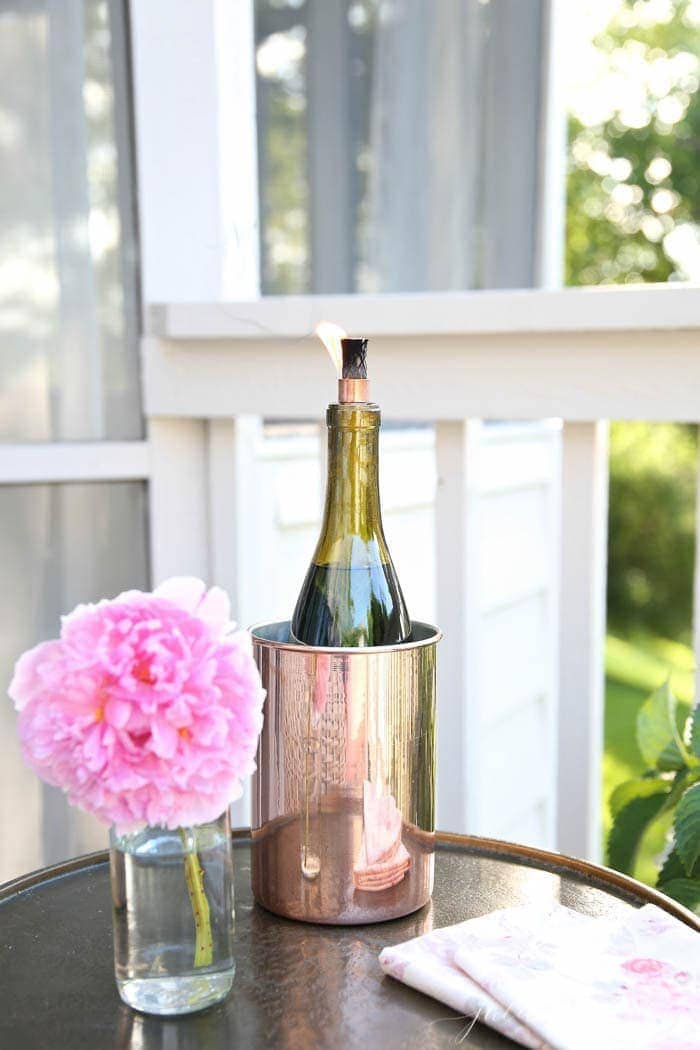 We've been spending a lot of time on our patio lately. I've filled it with lavender and catmint, but I've added a wine bottle tiki torch for a little extra protection from mosquitos. It also adds a little ambience. It's time to look at your empty wine bottles in a new light – or as a new light!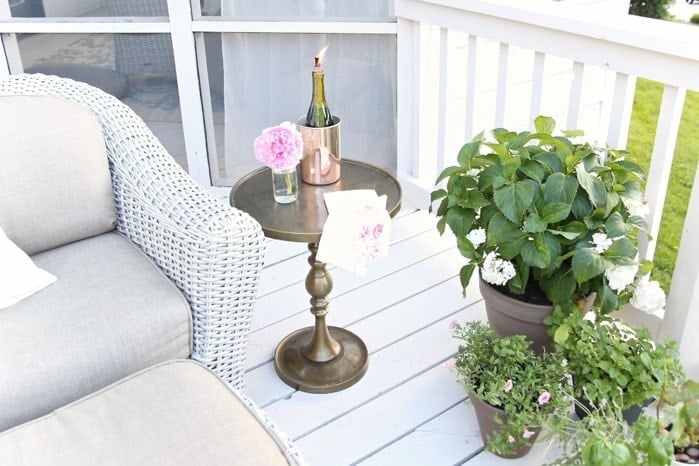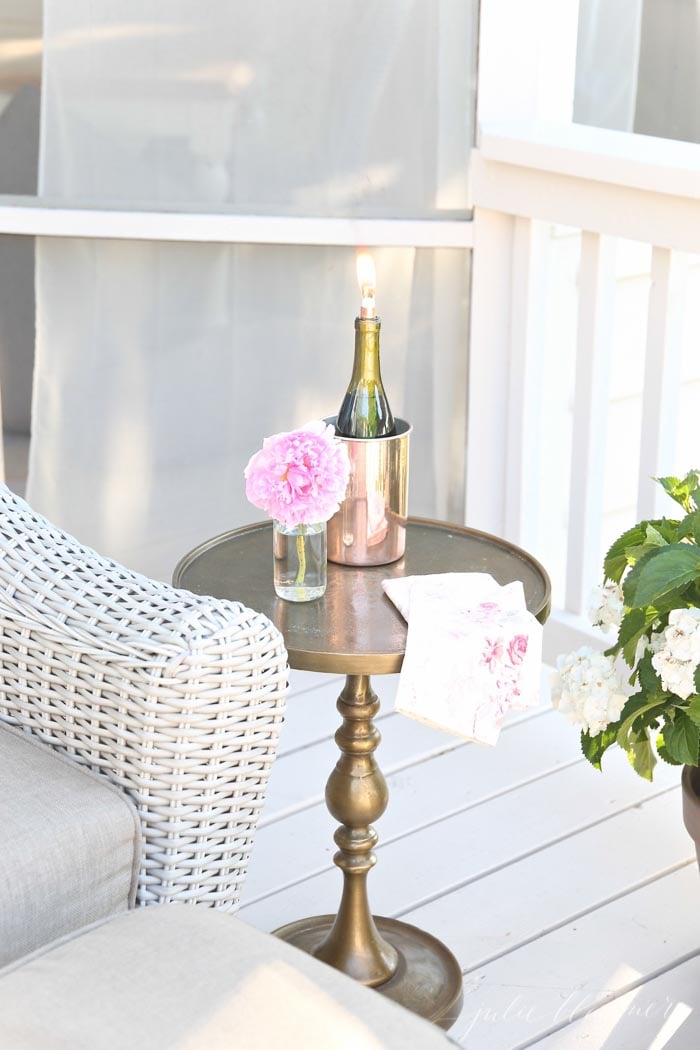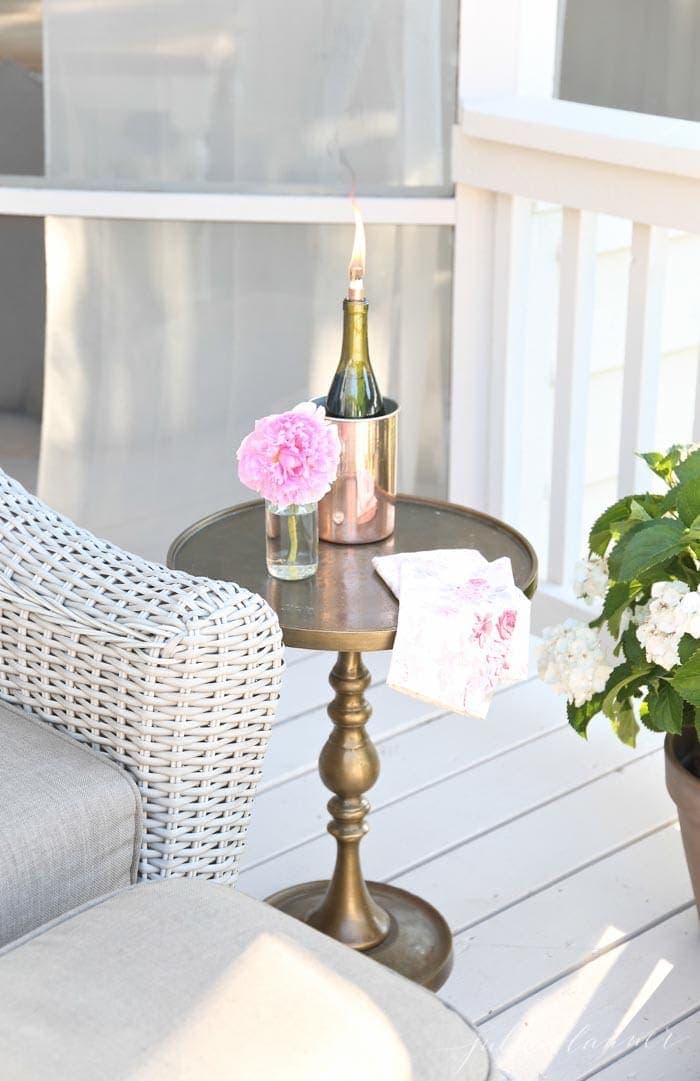 Supplies:
wine bottle
1/2 x 3/8 copper coupling
plumbers nylon seal tape
tiki replacement wick
citronella fuel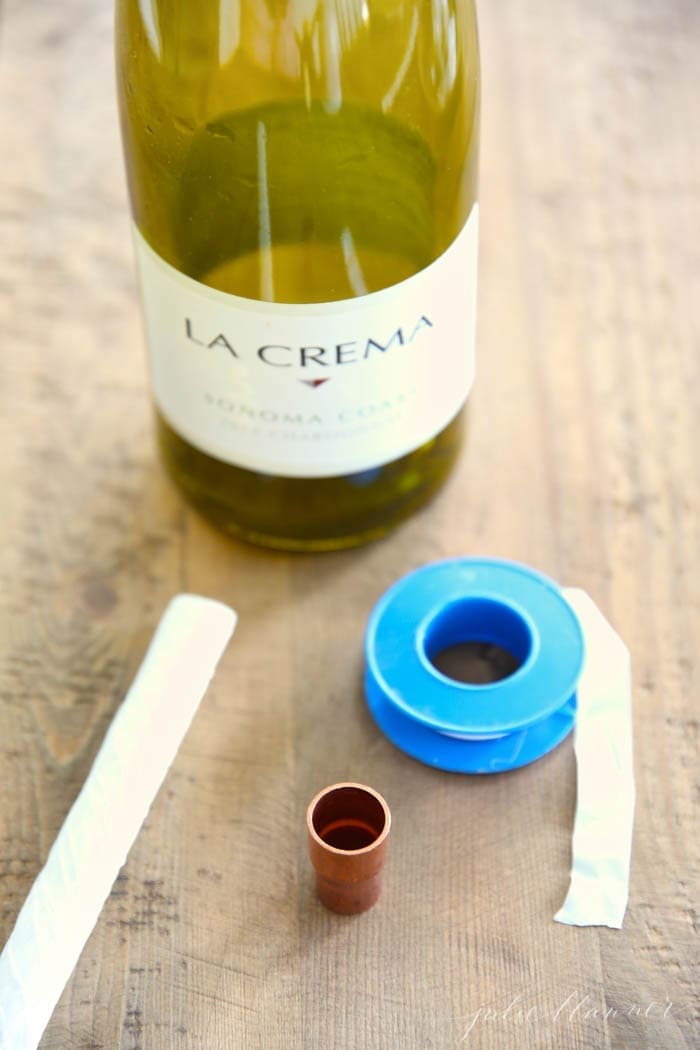 How To:
Wrap the smaller portion of the copper coupling with tape until it fits snug into the wine bottle. The tape gives a little, so don't be afraid to go overboard.
Pull the wick through the coupling, leaving an inch of wick at the top.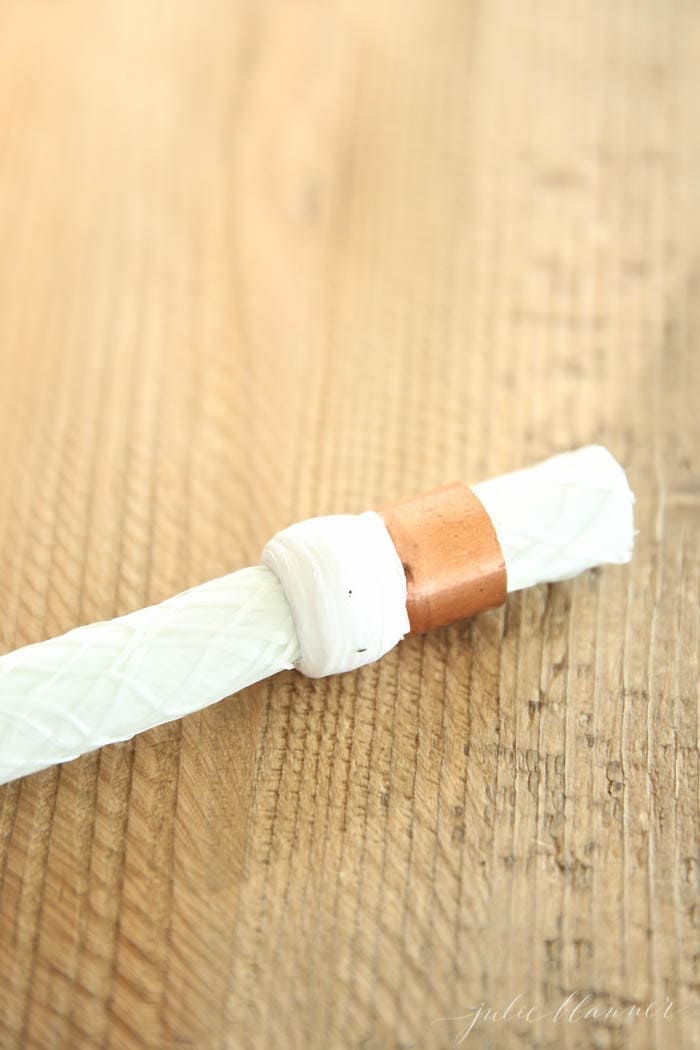 Using a funnel, fill your wine bottle with citronella fuel.
Inset the copper coupling and wick ensuring a tight fit.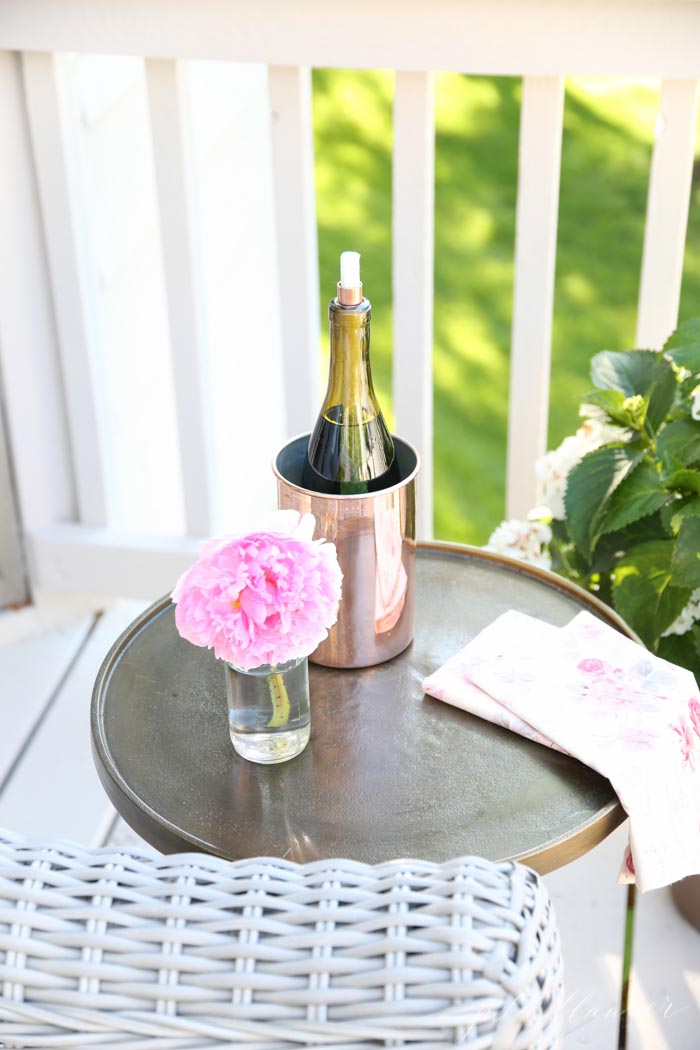 To keep it from tipping over, create a torch or place it in a wine chiller.
Make sure your snuff it completely before leaving it. I turn a juice glass upside down to put ours out.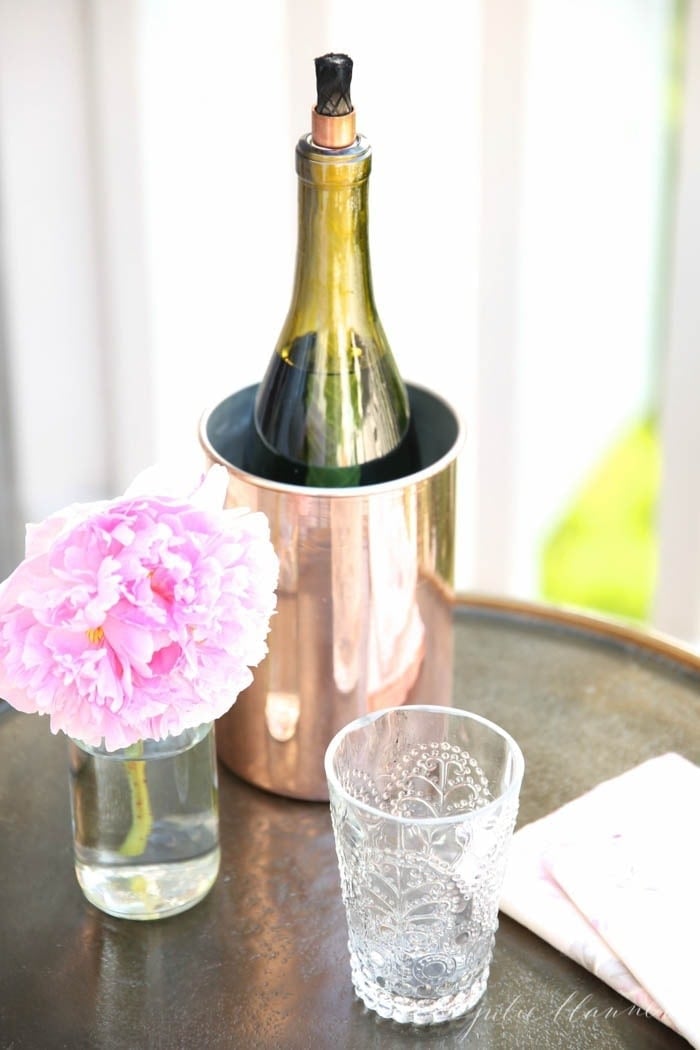 Click here to see more of our deck and here to learn how to make copper wine stakes in less than 10 minutes!
Visit my friends for more creative 10 minute craft ideas:
Thanks for stopping by, I hope to see you again soon!

SHOP THIS POST:
[show_shopthepost_widget id="805120″]