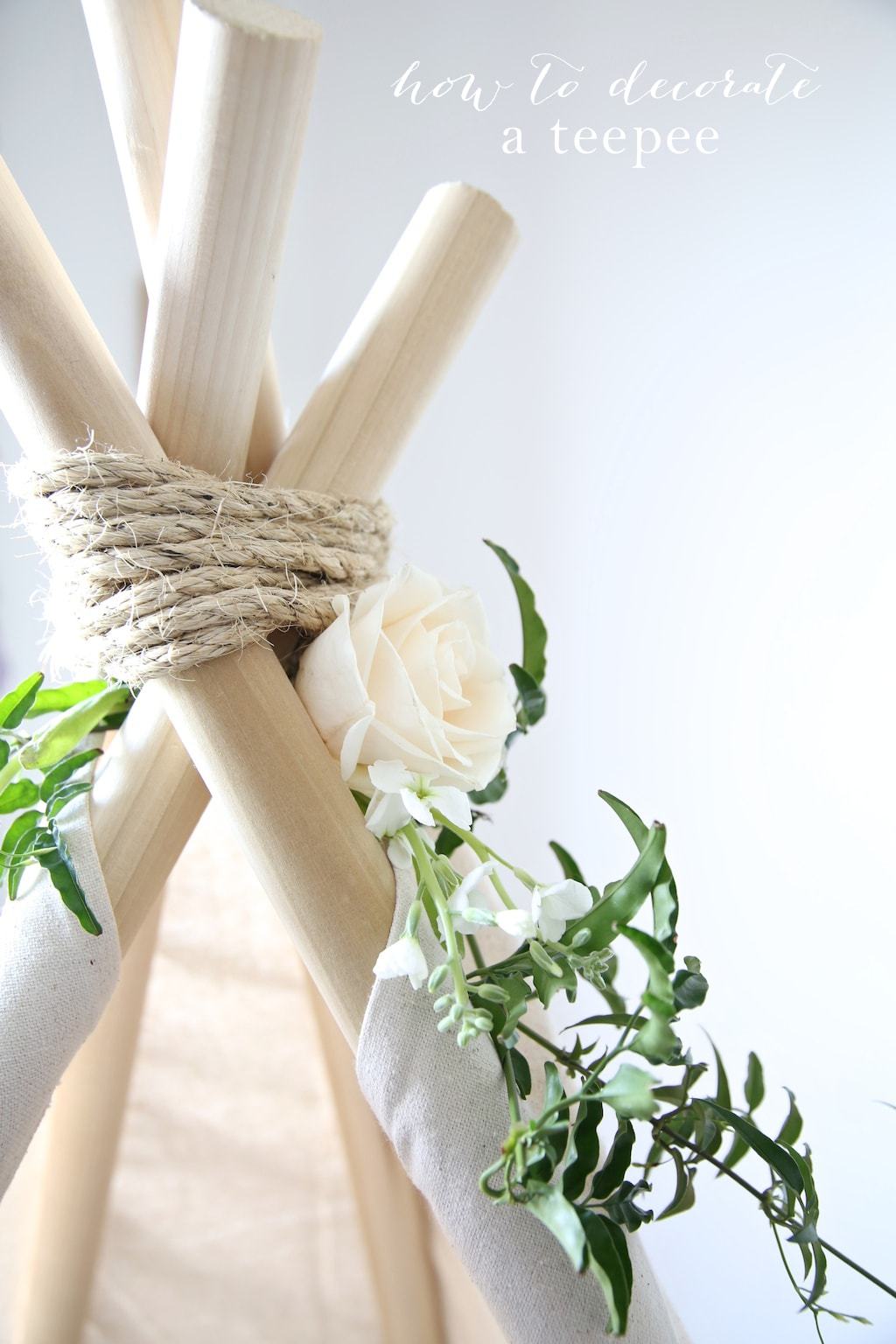 It's their own little "house". You've created a teepee to be their make believe home away from home, now it's time to utilize it to its fullest potential! I added teepee decorations to our teepee for Adalyn's birthday party in just a few minutes. For $25 in grocery store flowers, I created several flower crowns, centerpieces, a chair swag & teepee decorations – all in just over a half hour!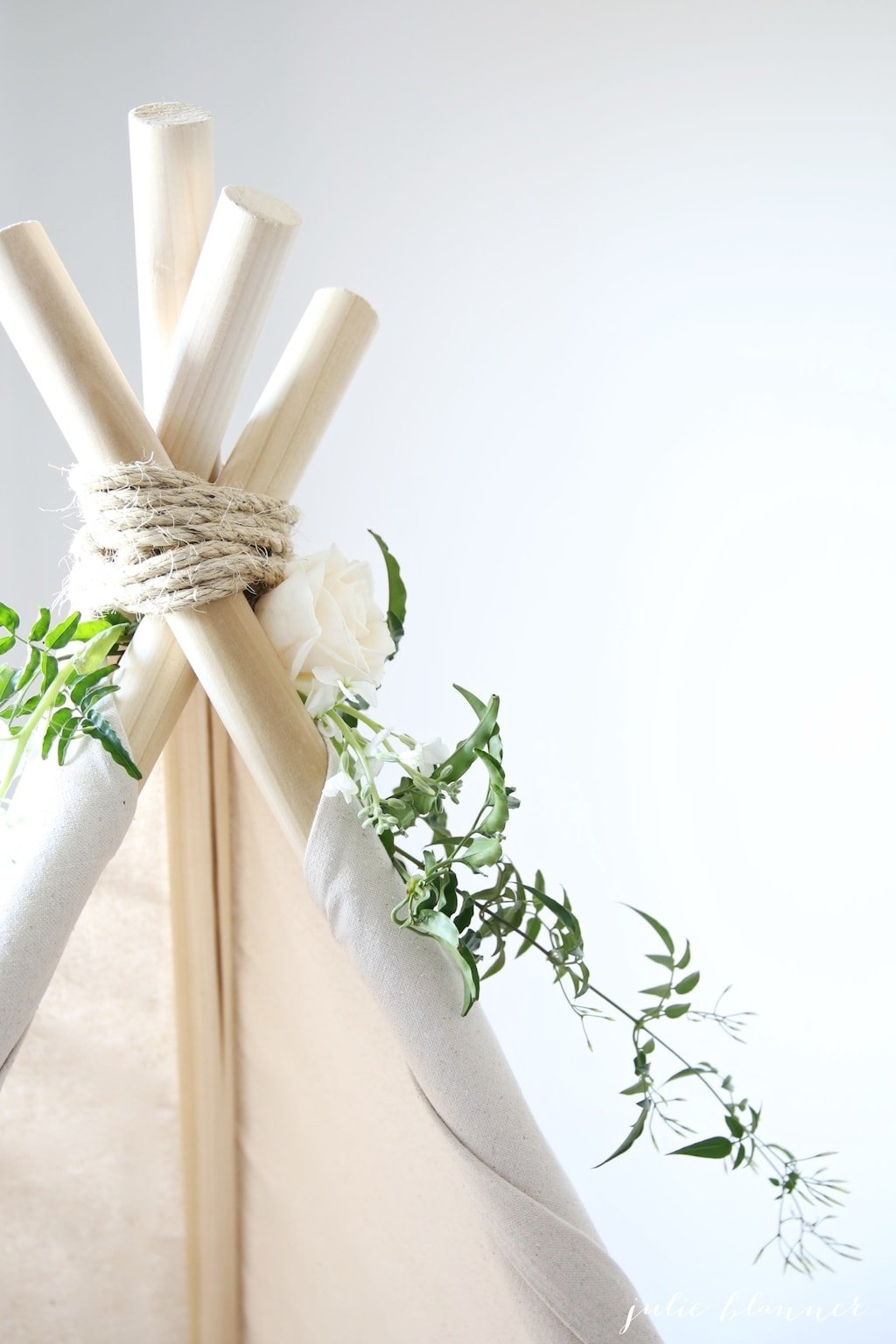 To create your own teepee flower arrangement, you'll need:
scissors
a climbing flower/plant like jasmine, clematis, etc
supplemental flowers, like stock
a large bloom, like a rose
The details:
Cut two long lengths of your climbing flower. Insert the stems under your rope to secure them.
Add your supplemental flowers, leaving a few additional inches to layer on top of the climber. Tuck under the rope/between the poles.
Add your large bloom to one side, leaving 2-3″ of stem so that it can hold it's weight.
Another 5 minute flower arrangement – done!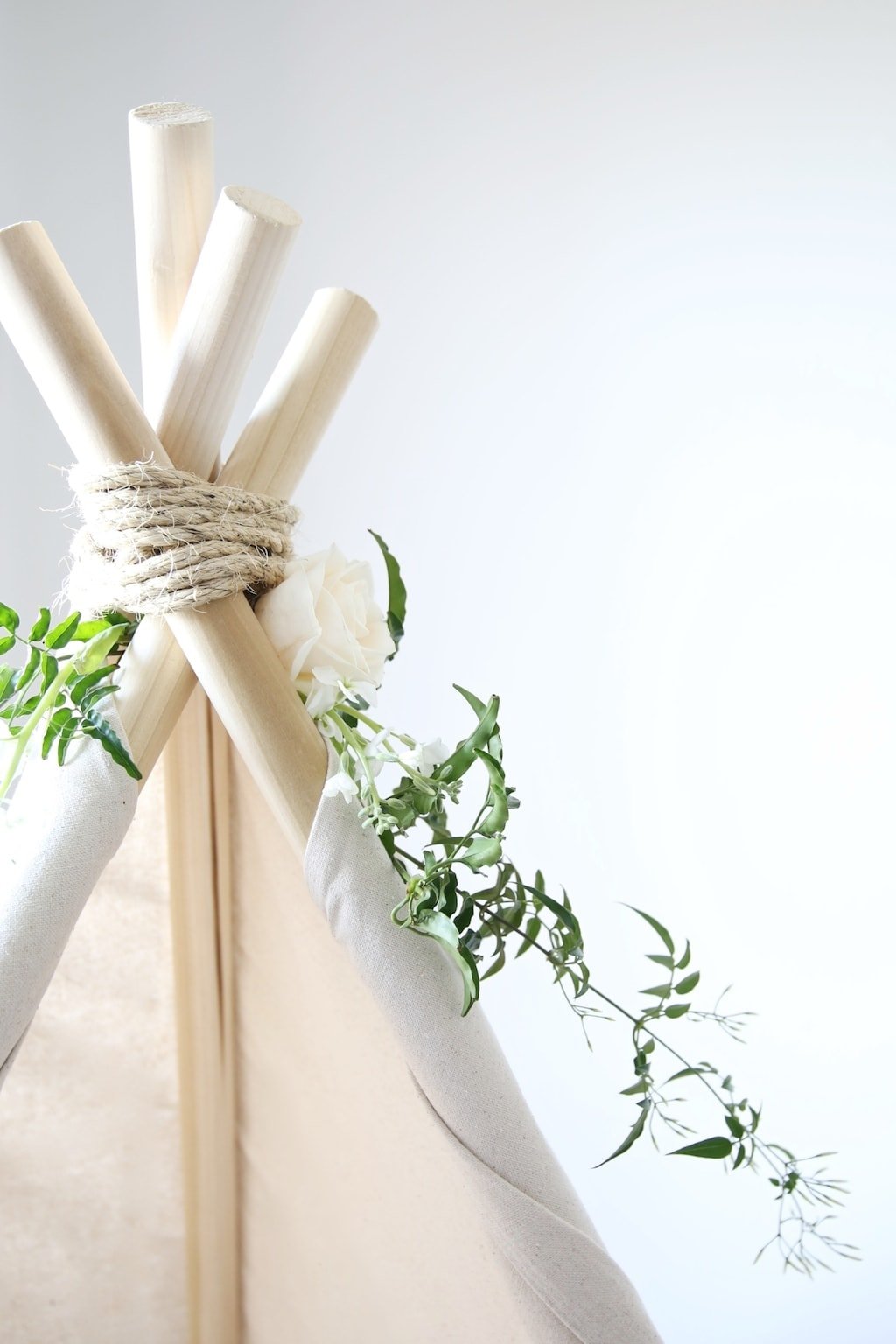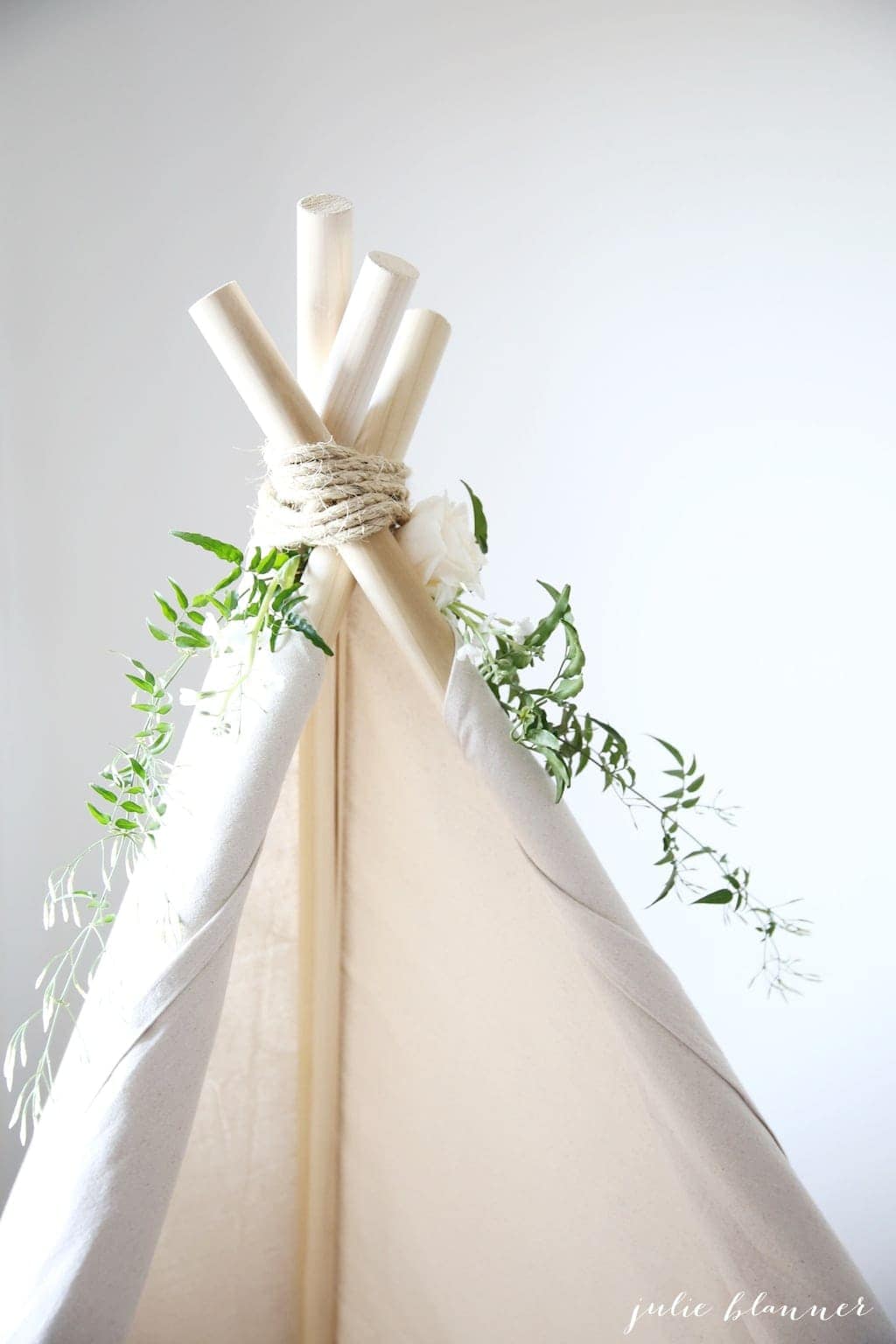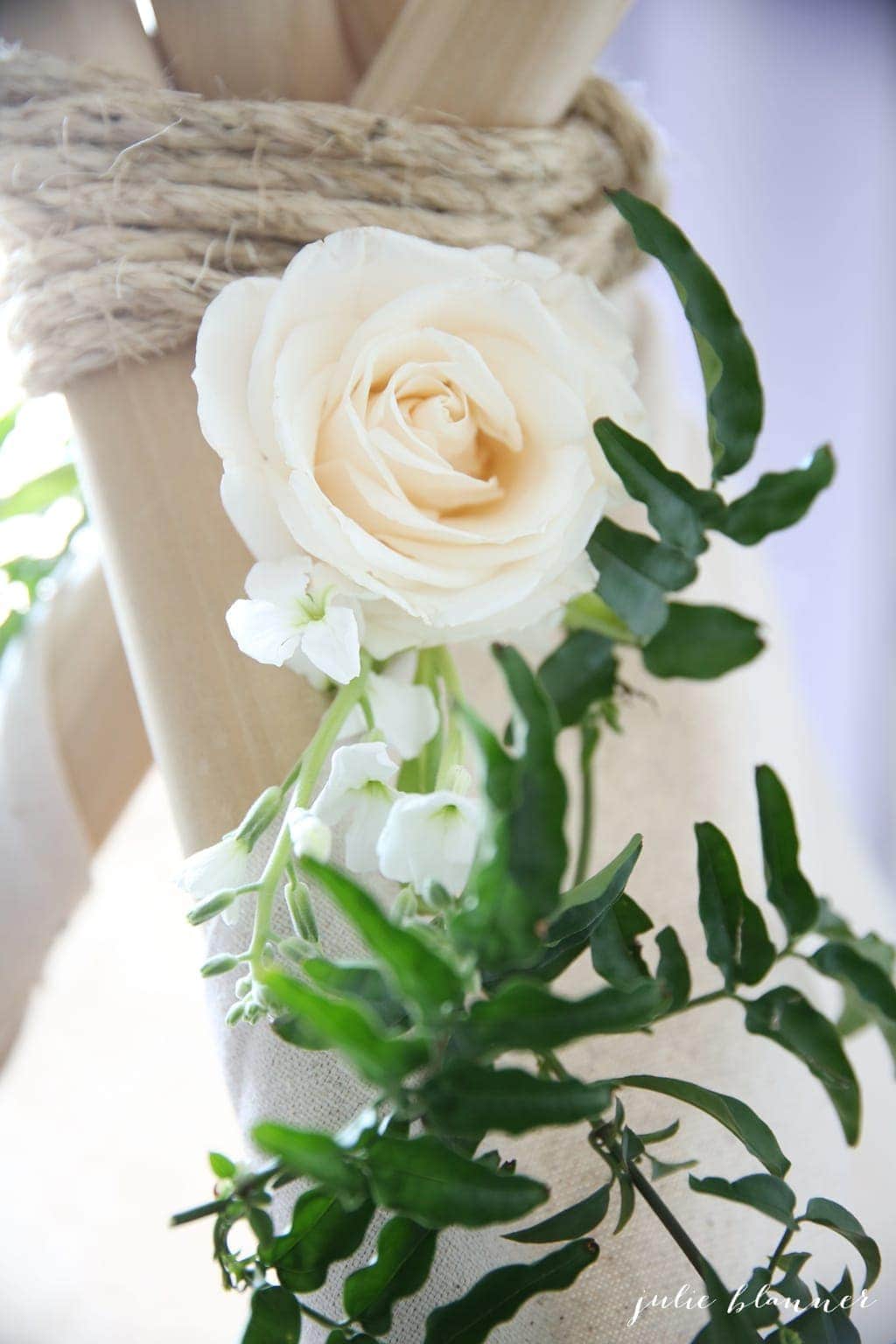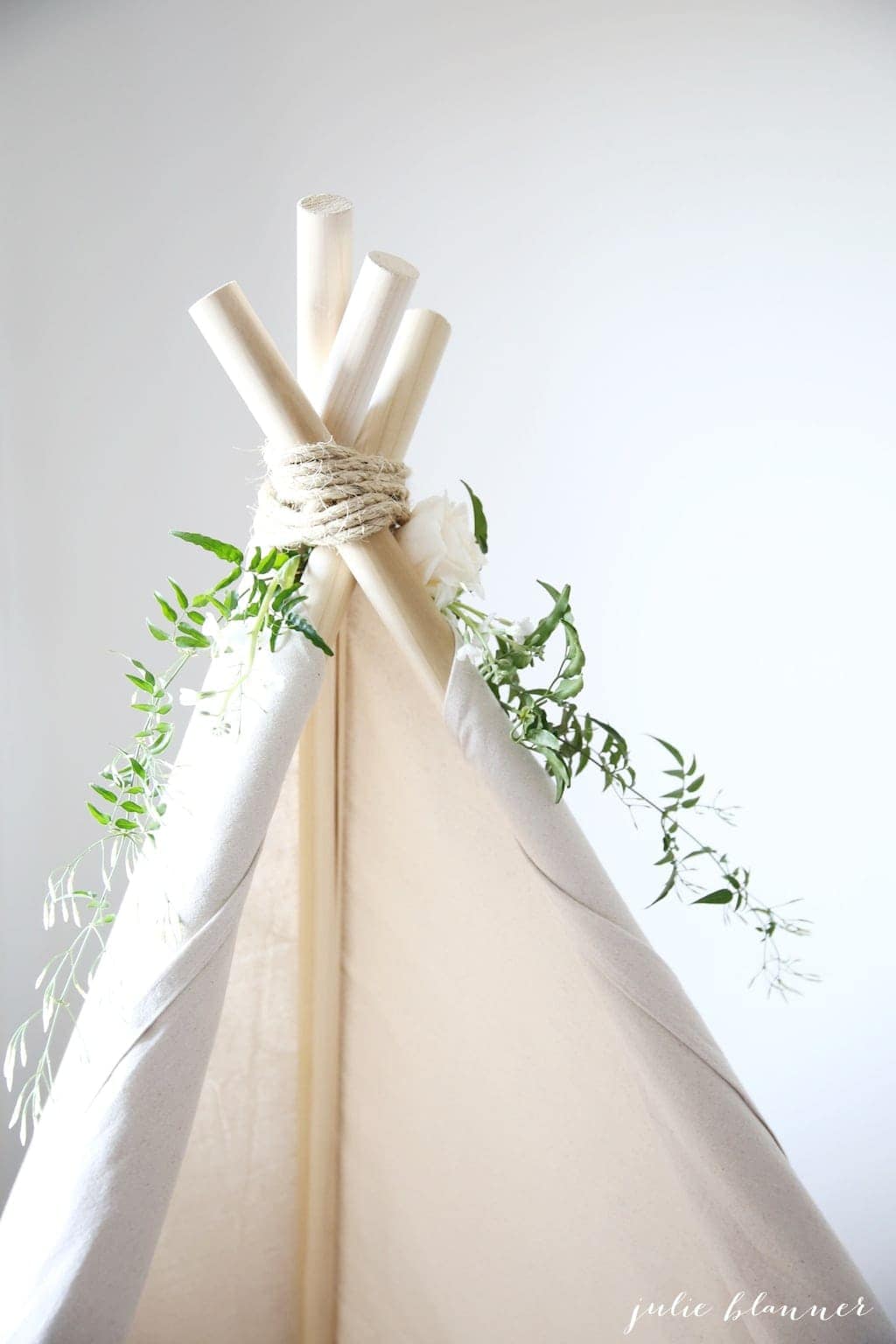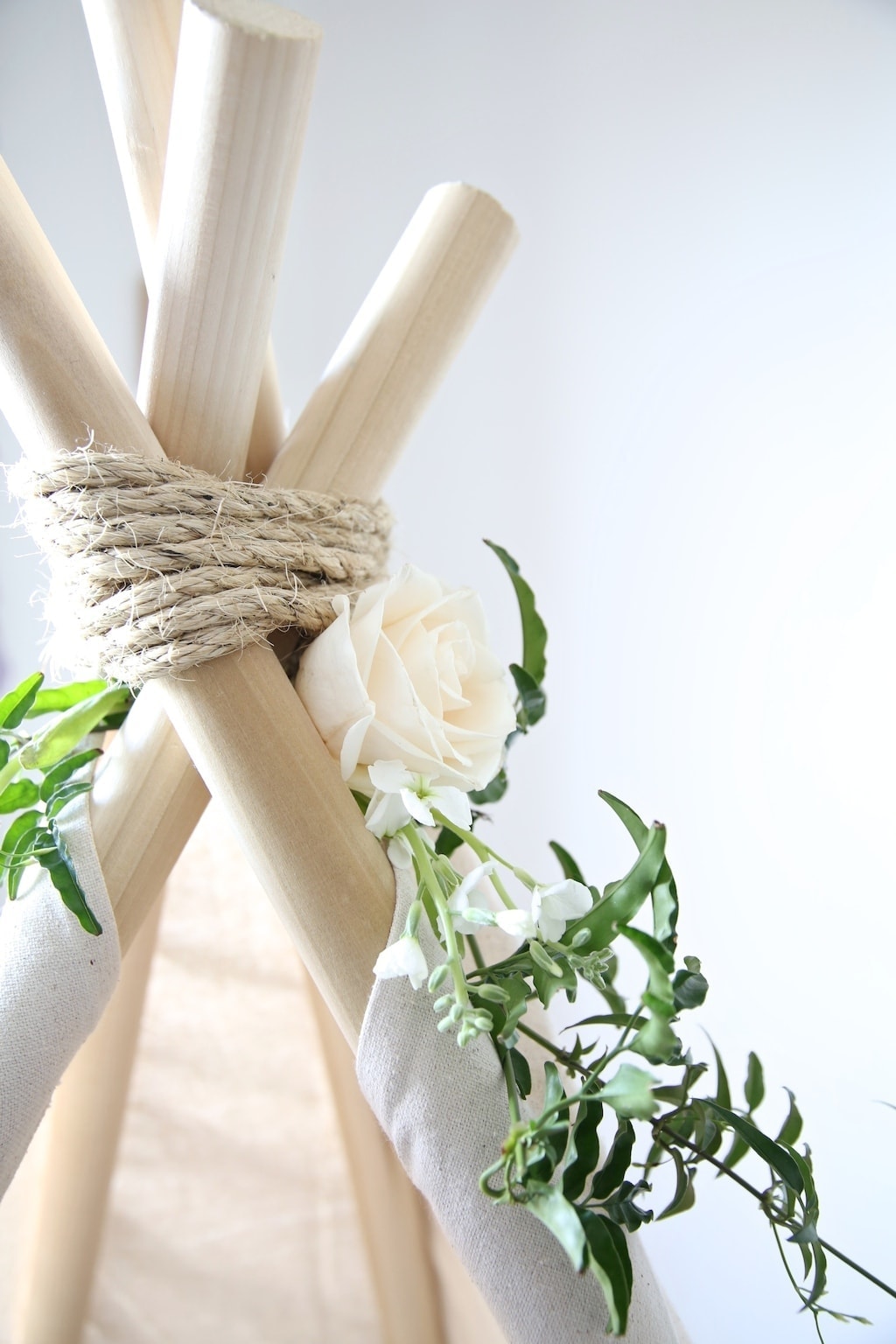 Click here to see more of Adalyn's 5th birthday party!
Julie