Ani's Big Girl Bedroom | Kids Bedroom Ideas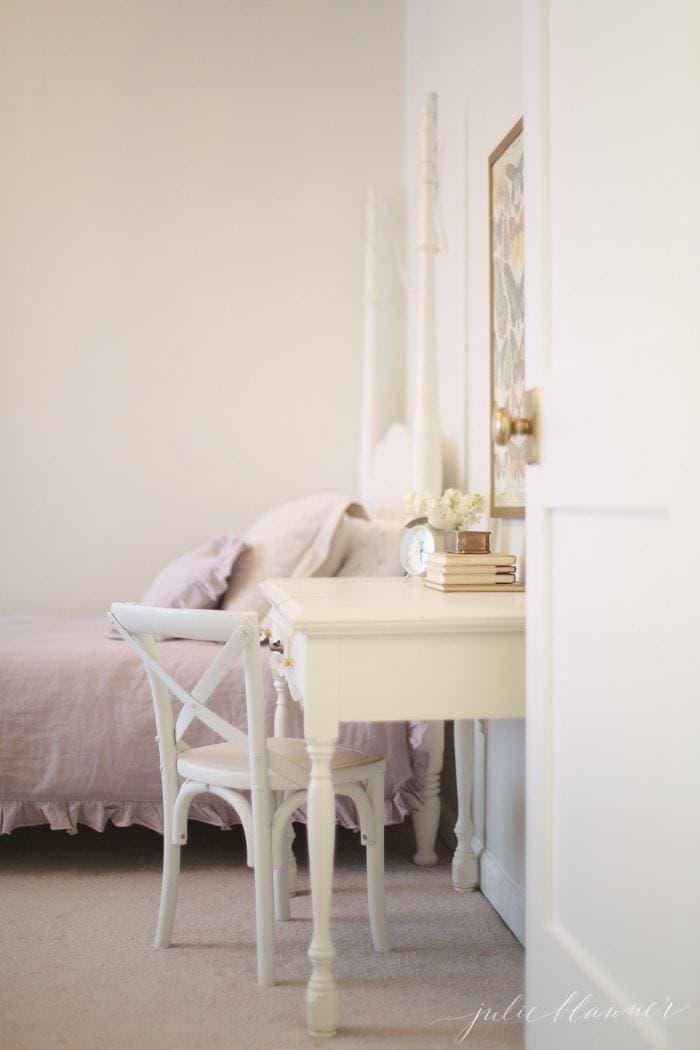 Sometimes I have so much to share but can hardly find the time to sit down and share it. That's exactly how I feel right now. I photograph a lot of what I do and sometimes I neglect to share it with you. Ani's room has been "done" for several months and while I've shared glimpses of it in posts from parties and the holidays, I realized that I've never just talked about Ani's bedroom.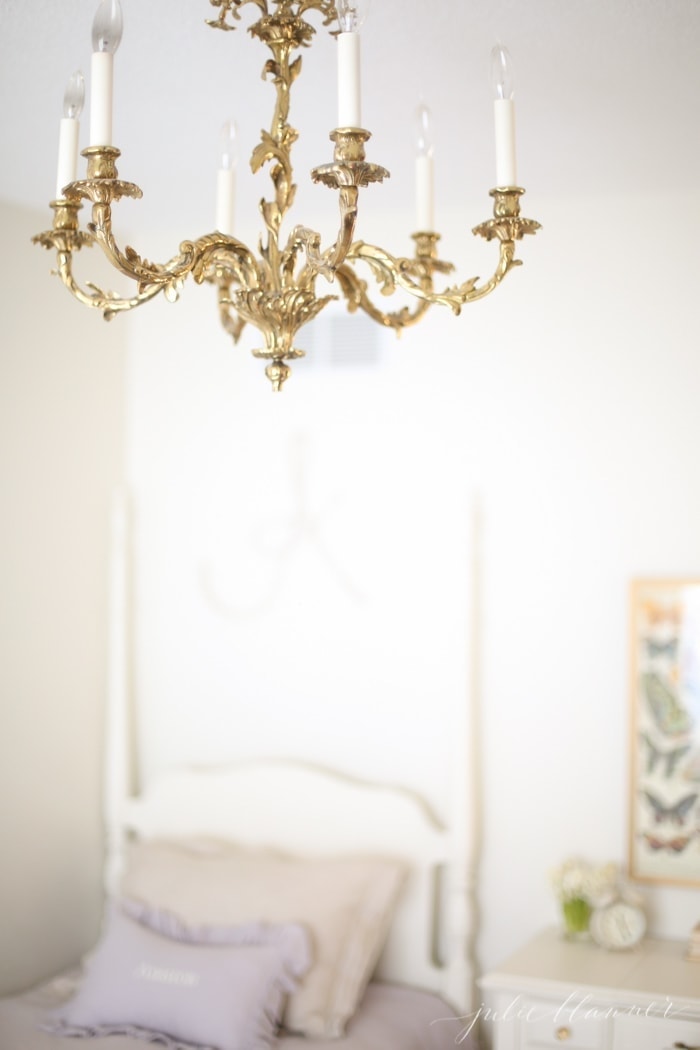 Ani's room is filled with simple bedroom ideas you can use:
Frame wrapping paper in lieu of more expensive art. This butterfly print was just $5.
Source gift shops. They're a great resource to find hand painted art that can be framed and posters/prints as seen above.
Discover what style you like and search for an original on Craigslist. I love poster style beds and canopies. Rather than purchasing one from Pottery Barn, I did a saved a search and set an alert on Craigslist until one became available and painted it in the perfect soft white.
Rethink an old piece. This thrift store vanity doubles as a desk and triples as a night stand. I love integrating functional pieces. We just sawed a few inches off of the legs to make it shorter and added a chair that I found at an outlet.
Add something organic, even in kids' rooms. It's amazing how plant and flowers can bring a room to life. The girls get fresh flowers on occasion, but Ani loves caring for her little air plant. A spritz of water here and there and they thrive!
Blend old and new, it adds a lot of interest and can save you money.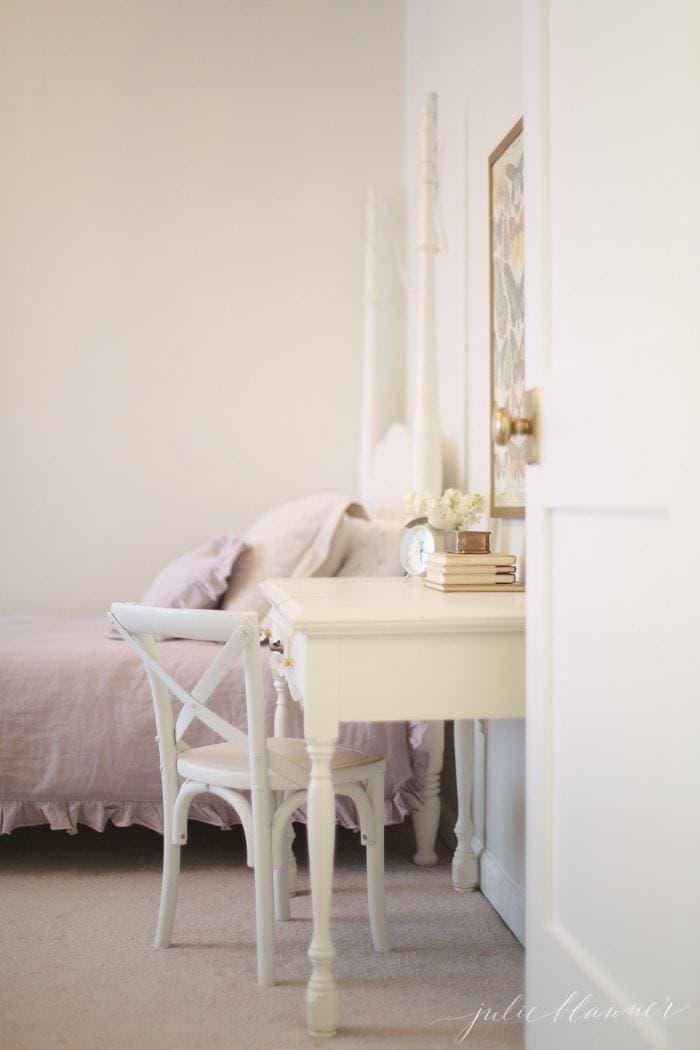 Next on the list is replacing the carpet. I've been seeking low profile carpet that doesn't "loop" so that it won't snag.
I love this carpet, but can't tell what it is…it might be seagrass? Or is it wool? I'm also considering this carpet by Mohawk. Any thoughts? Have you seen any low profile carpet you're in love with?
More Baby and Child