A quick and simple way to make the best mini pies. These tricks for making a mini pie crust will make baking individual pies a breeze.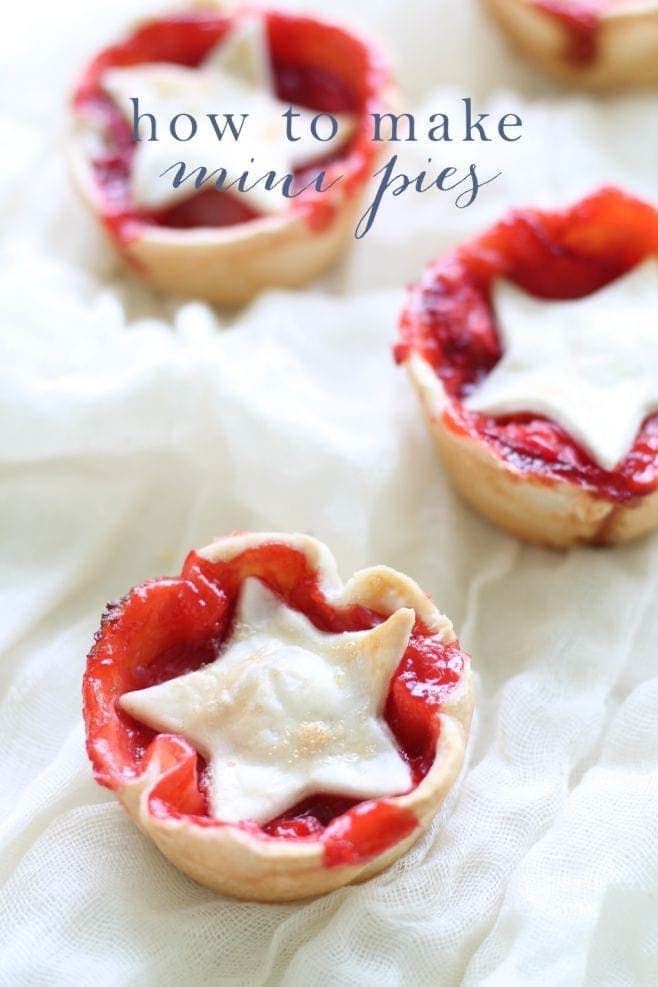 Mini Pies – A Perfect Individual Dessert
Okay, I know these are nothing new, but I'm obsessed with individual sized servings. Remember my bite sized pecan pies last Fall or my mini-Meyer lemon meringue pies this Spring?
I love how almost any pie can be made into mini pies so, check out all of my other pie recipes for ideas on some new mini pie crust version.
They're not only adorable & incredibly easy to serve, but I love the portion control as I pursue the skinnier, healthier version of myself! I prepared strawberry mini pies for our picnic for two – they make a great hand held dessert without a mess.
How To Make Mini Pies
And just in case you don't know, I'm sharing all the details how to make mini pies today. They're just as easy as they are pretty!
Thoroughly grease your muffin tin. You can use a standard muffin tin or mini muffin tin. These make it super easy to make sure you are getting a uniform pie crust each time!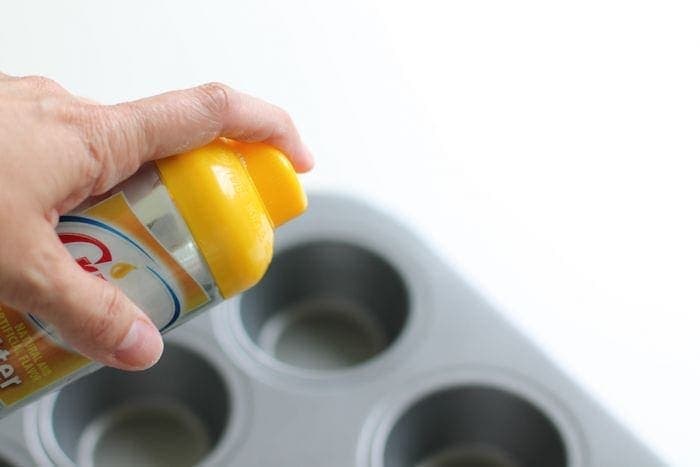 A Perfect Mini Pie Crust
Flour your work space & unroll a refrigerated pie crust. Using a cookie cutter or appropriately shaped glass, cut pie into circles. You'll need 3 crusts for 12 mini pies.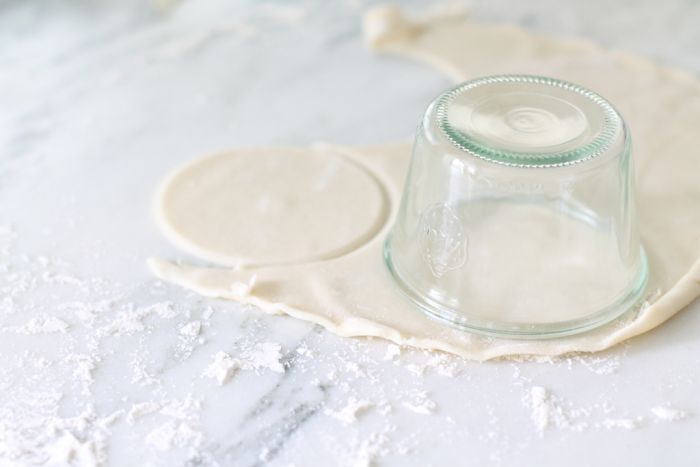 Tips for a Beautiful Mini Pie Crust
Place your crust in the center of your tin, using your fingers to gently press it into the tin.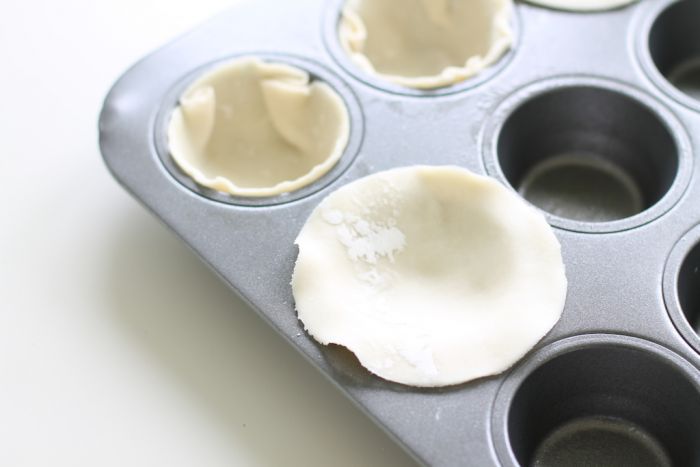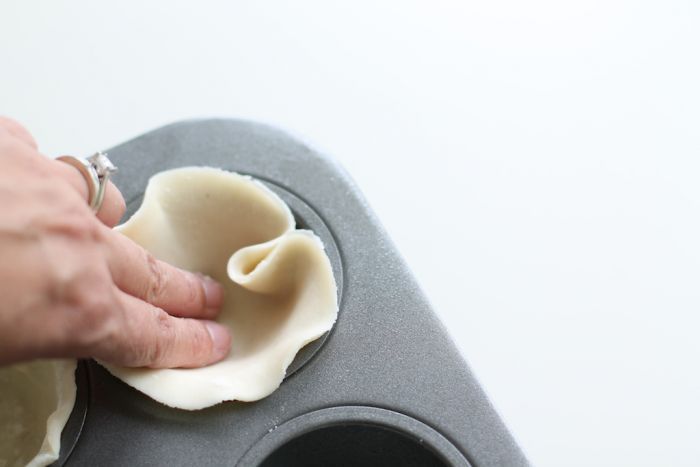 You can mimic a traditional pie crust shape or allow them to fold naturally.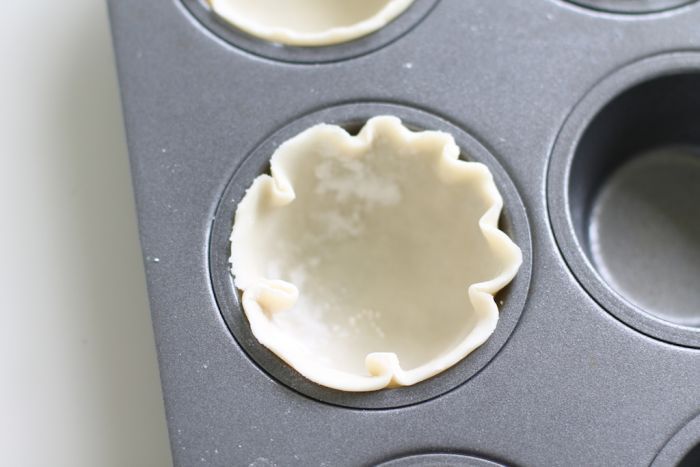 Amazing Filling for Amazing Mini Pies
Add any pie filling you like. I tend to overfill. For really pretty pies, fill just over 3/4.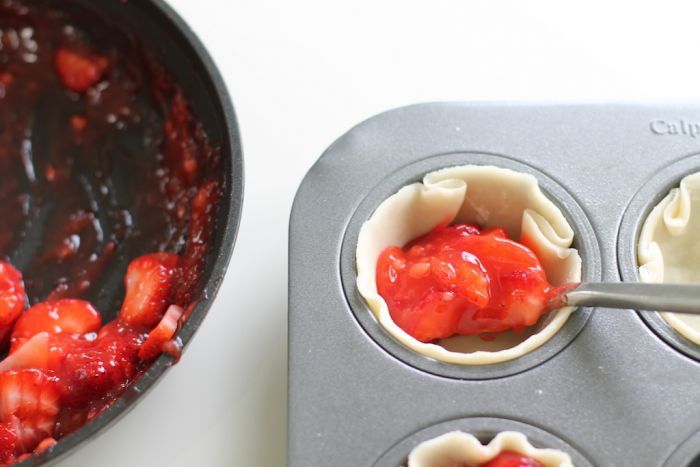 How To Decorate Mini Pies
Cut & add pie crust to the top. I used a star-shaped cookie cutter, but have fun with it! Use a pizza cutter for traditional lattice or a round cookie cutter & knife to create a solid crust with slits.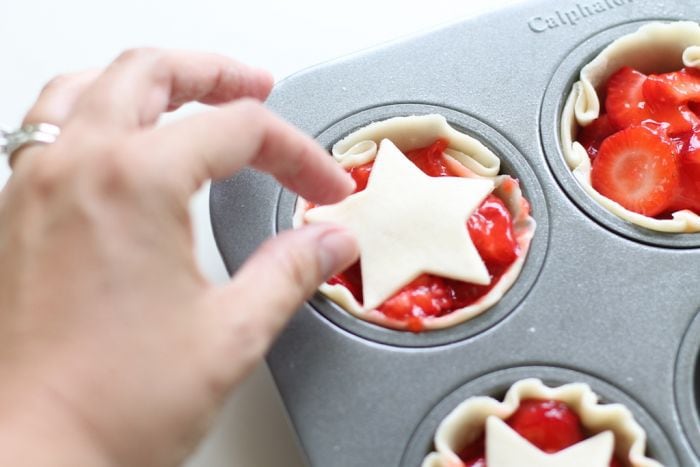 How to Bake Mini Pies
In a small bowl, whisk an egg white & brush onto your crust. An egg white will make the crust crispy & shiny, without browning it.
Bake 25 minutes, allow to cool & enjoy! No judgment if you add a scoop of ice cream.