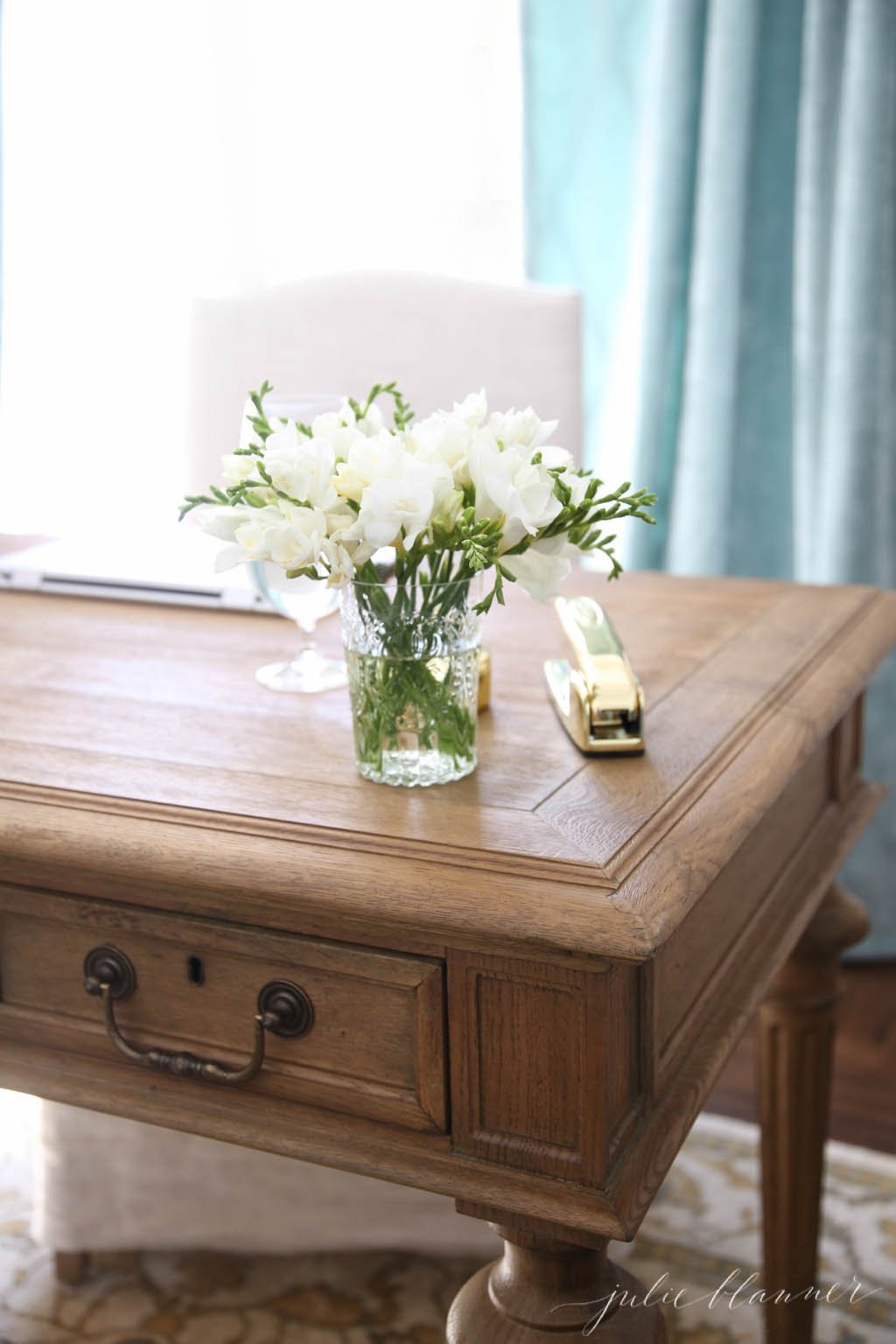 I'm so excited that our office is finally coming together! For months I've been working among chaos of boxes & papers stacked on the floor, camera equipment scattered haphazardly & my collection of art piled against the wall. It's far from complete, but it's finally functional & I couldn't wait to share it with you!
Late summer I purchased a partner's desk from Restoration Hardware Outlet. I have been wanting one ever since I saw the amazing bedroom Nancy Meyers' created in Something's Gotta Give. I wanted to float it in the room to allow both Chris & I to work from it.
After unsuccessfully scouring Craigslist for the perfect vintage rug, I finally purchased an inexpensive rug from Overstock – it's traditional in a soft, neutral color palette & works really well for the space. Of course last month I came across exactly what I was looking for at a neighbor's estate sale which reminded me that you should never settle. The perfect piece always comes along!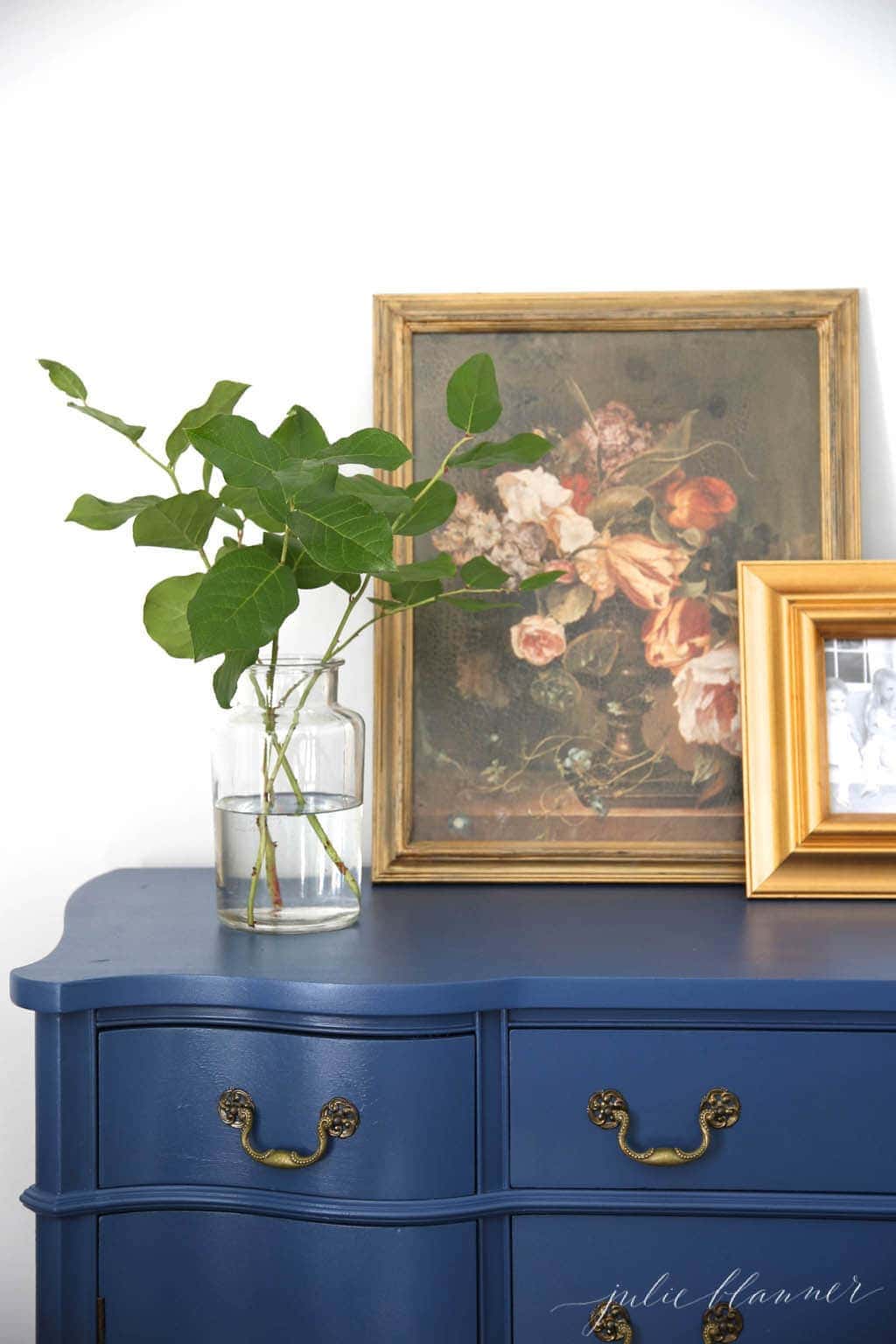 I completed the office furnishings with a buffet that I'm using as a credenza. I like height & need more storage than what a credenza typically offers. I wanted curves to soften the room. I kept coming across pieces that were just too beautiful to paint, but finally stumbled upon this one that had just enough nicks that I only felt slightly guilty painting it VanDuesen blue. It reads much brighter than it did on the card – I was going for a deep dusty blue, but I still love it! The original brass hardware pairs well with it!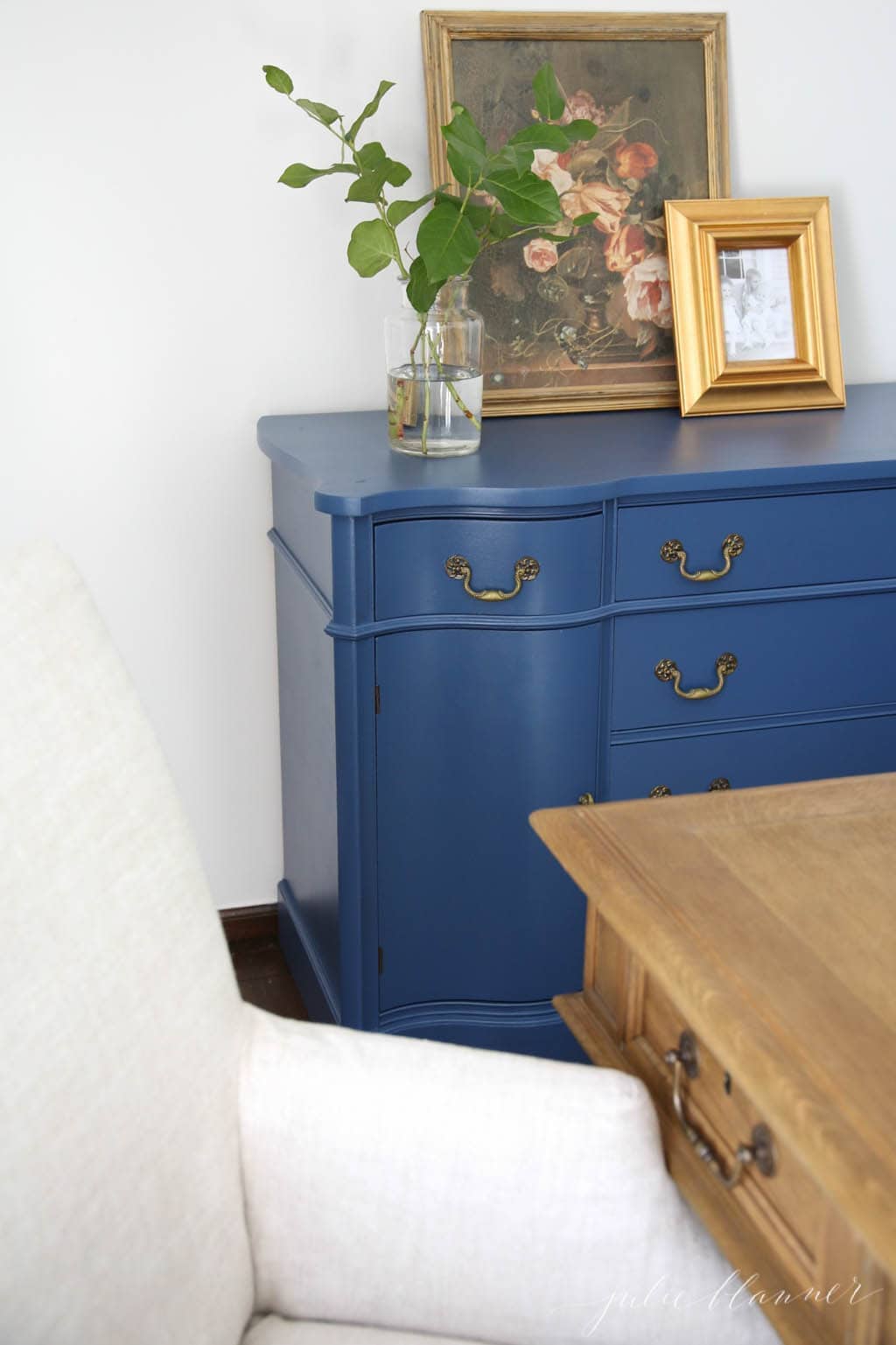 My initial inspiration for the office was an office that Emily Henderson designed. I loved the mix of a slightly greenish-blue with a darker, bolder blue & incorporated that same mix with the curtains & buffet. I went with velvet curtains to make a statement – I'm treating the office a little different than the rest of our home.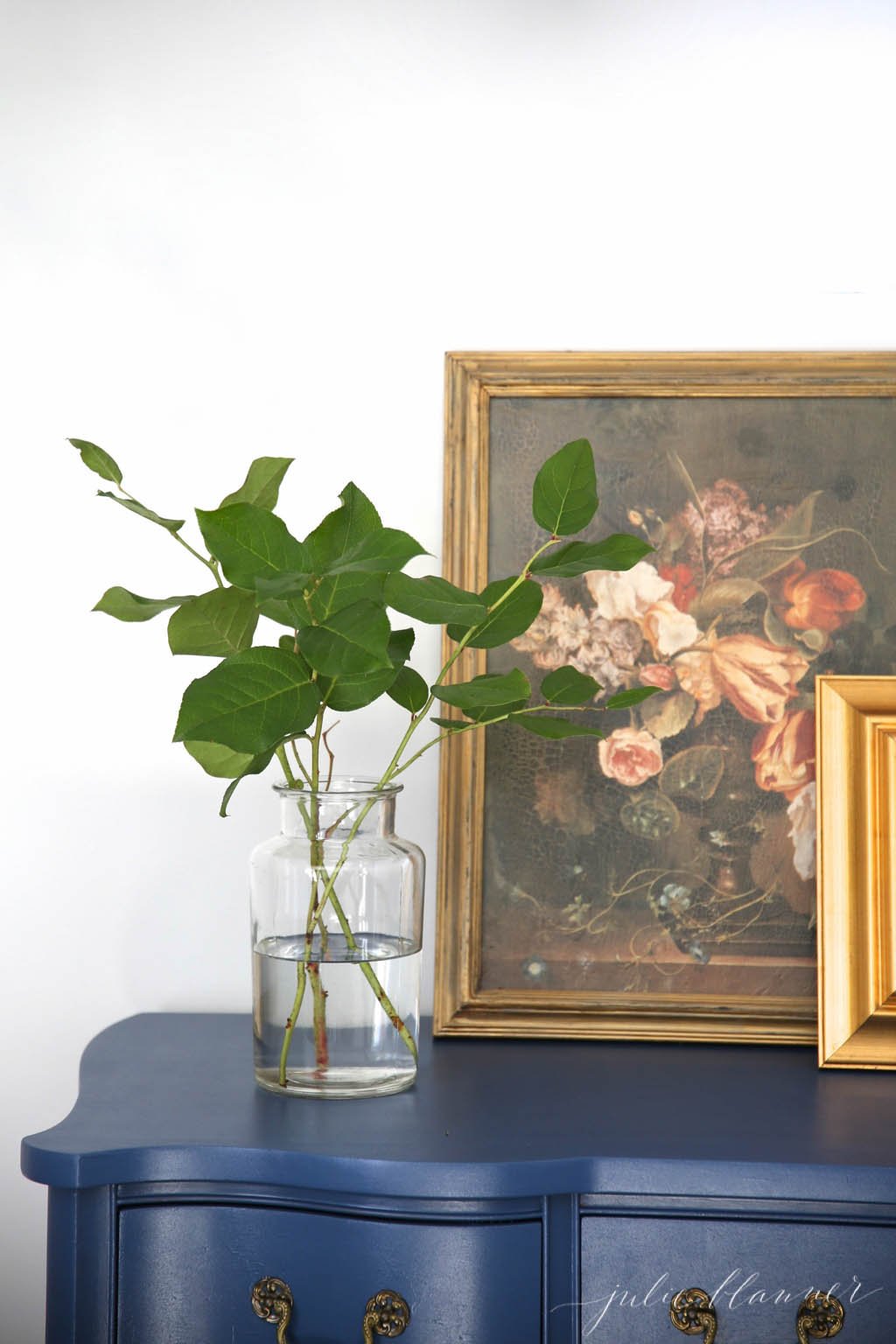 I found the vase at Michael's – it was originally covered in jute, but I loved the shape, so I just removed it. It's amazing how much money you can save when you rethink items. Similar vases go for $40 more than what I paid. Can you believe I found the art 3/$1 at a yard sale last fall? The others will be used on the floor to ceiling gallery wall I plan to add to the office. The other frame was an estate sale find. If you haven't noticed, I'm pretty impressed with my limited spending for the office. What do you think?
Sources:
Curtains | Desk | Rug | Chairs | Vase