Over the last few years, we've had a lot of exciting news to share. I wanted to share all of our ideas in one place, one post. Hope you enjoy our pregnancy announcements and gender reveals.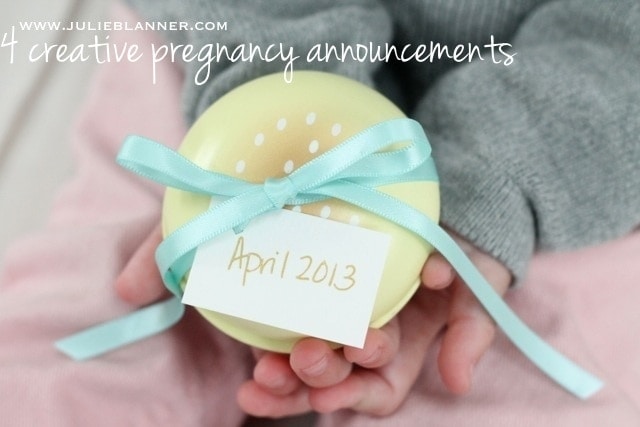 We included Adalyn when announcing our second pregnancy creating a simple little flag for her to wave around.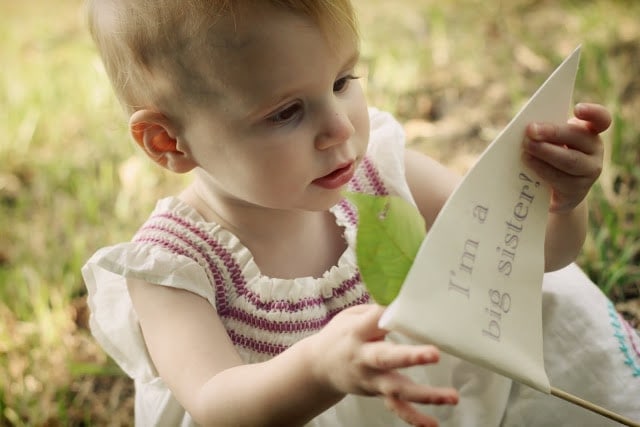 When we took this gender reveal photo in anticipation of Aniston, I never imagined what a sensation it would be. After all, this photograph was taken on our way out dinner with my in-laws, by my in-laws. Since it became a Pinterest sensation, I have seen friends and people worldwide using it. How exciting, and yet, so simple!

Of course we couldn't resist having the girls share their excitement in anticipation of a baby brother or sister playing on the "bun in the oven" concept.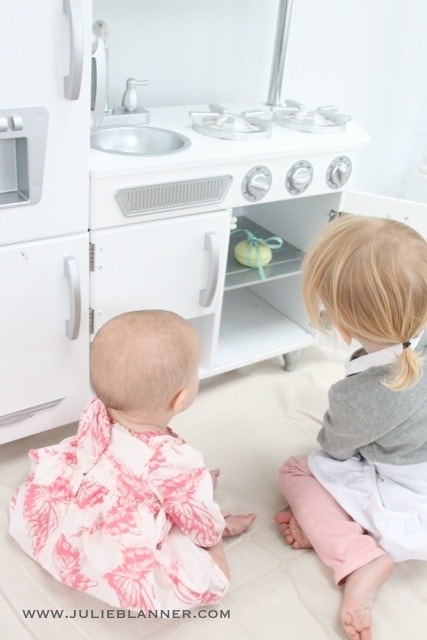 We utilized a family photo to create this simple pregnancy announcement, perfect for out of town family!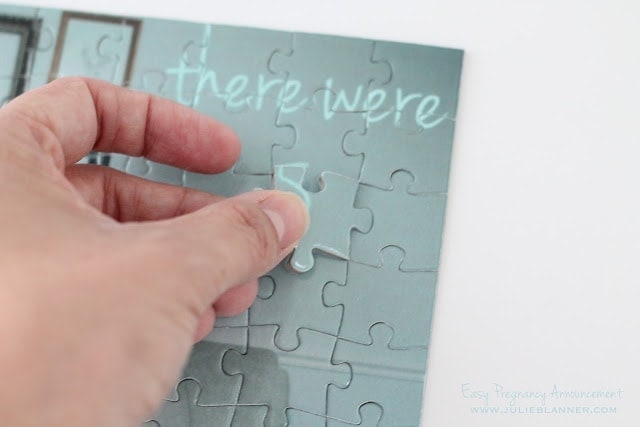 How did you share your big news?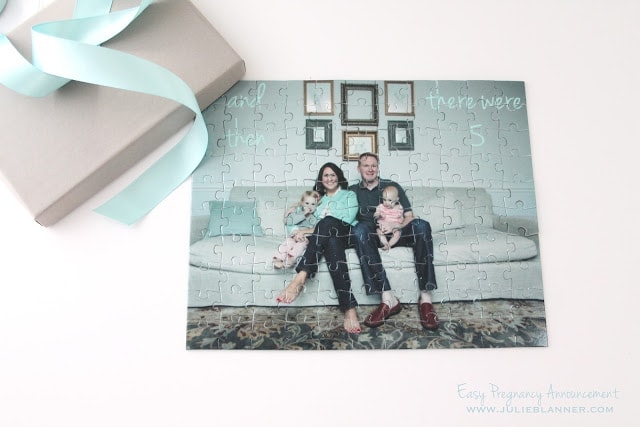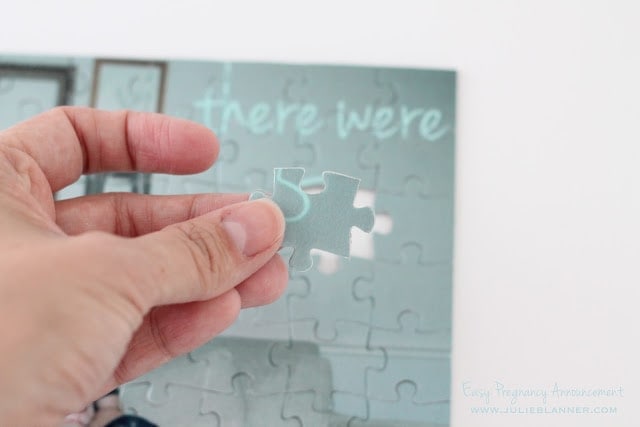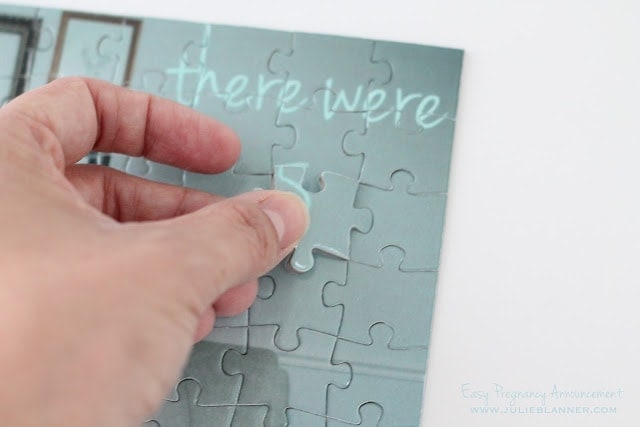 The puzzle is easily shipped and beautifully wrapped in an A2 box purchased from Paper Source.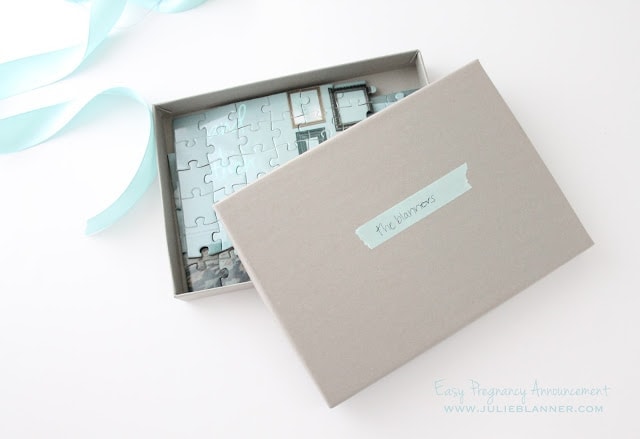 To create your own, select a photo, add text in Photoshop or the photo preview program on your computer, save and order online through Snapfish, Shutterfly, Walmart or Walgreens.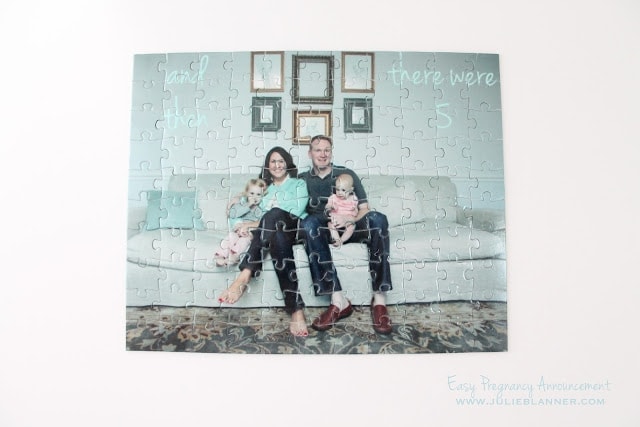 Time: 10 minutes
Cost $15 + shipping
This idea would also translate well into a
gender reveal
– I'm not so sure I'll be doing one this time though! After all, this is our little surprise baby!