I knew another snow would fall & it would be the perfect day to share our family photos in the snow. We took advantage of a January snowfall blizzard & had Briana Gray of Shades of Gray Photography capture the fun.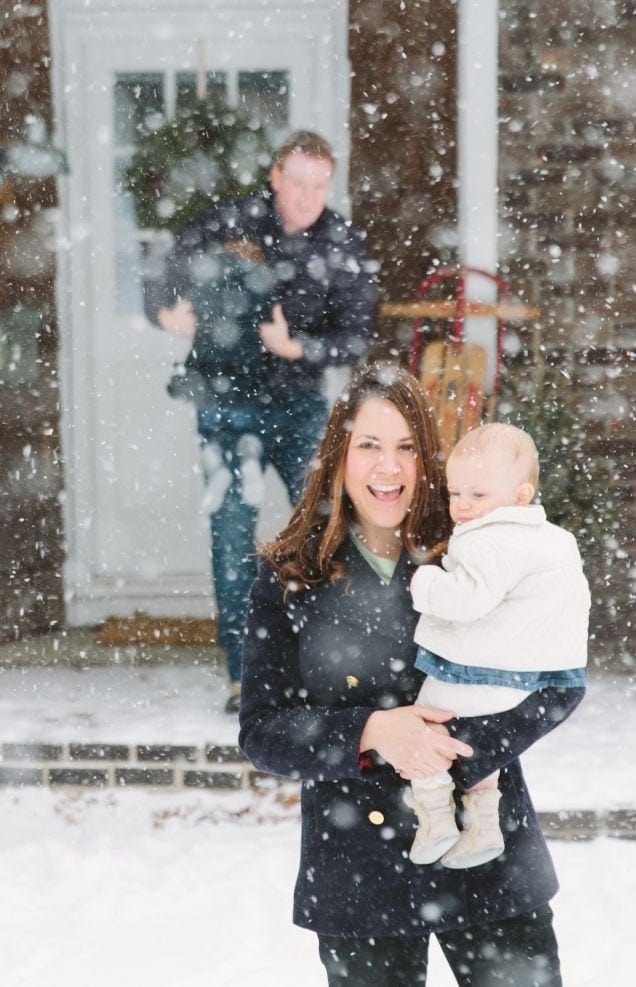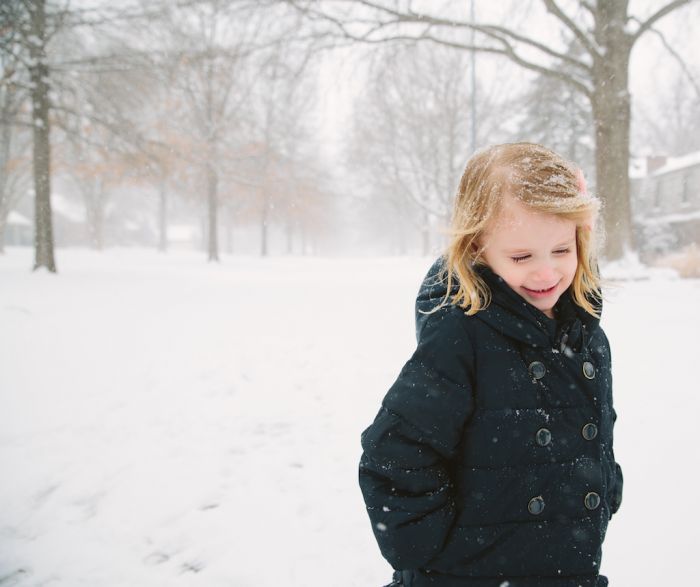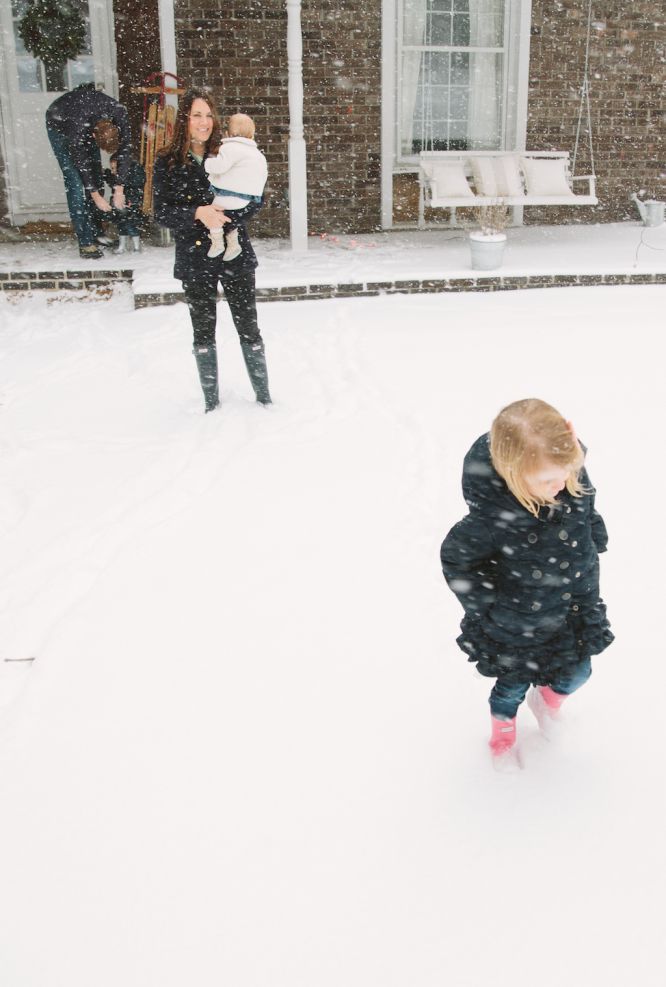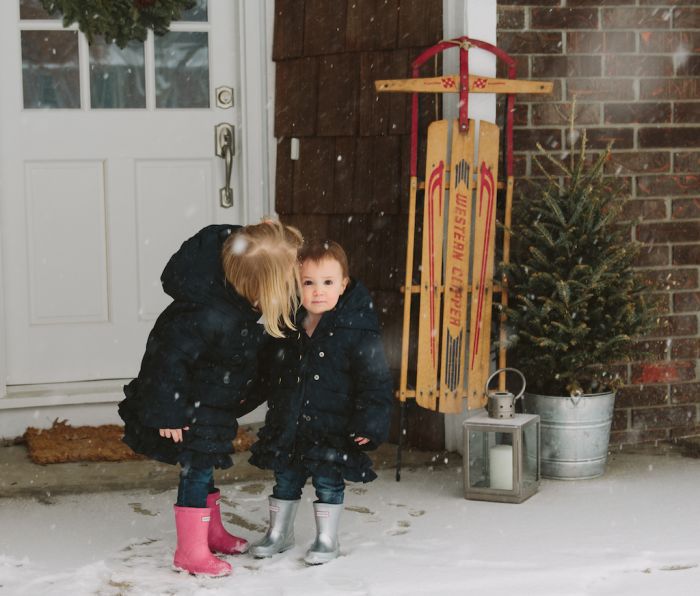 Ever the big sister taking care of Ani.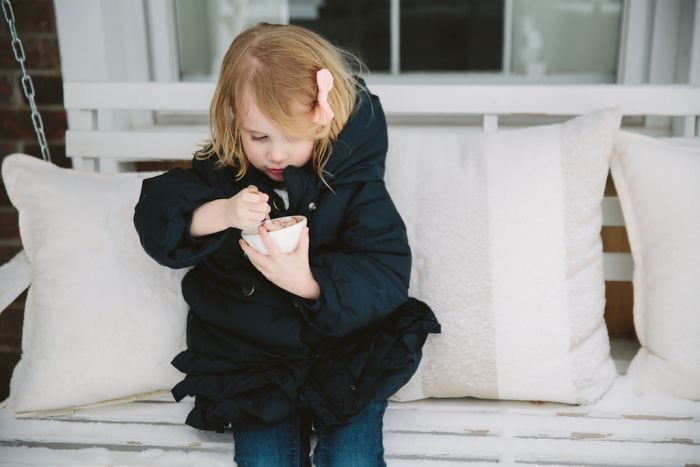 Adalyn enjoying chocolate snow ice cream…want some?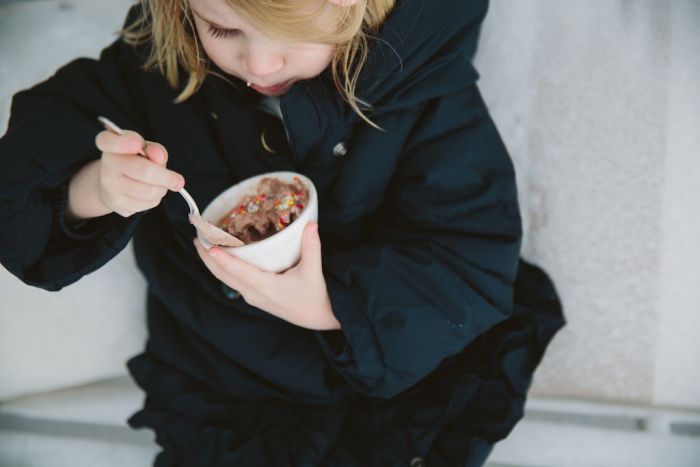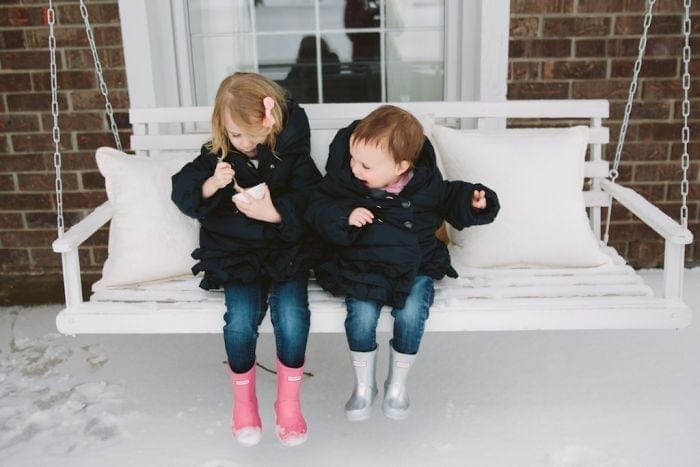 and where there's ice cream, there's sure to be a sister.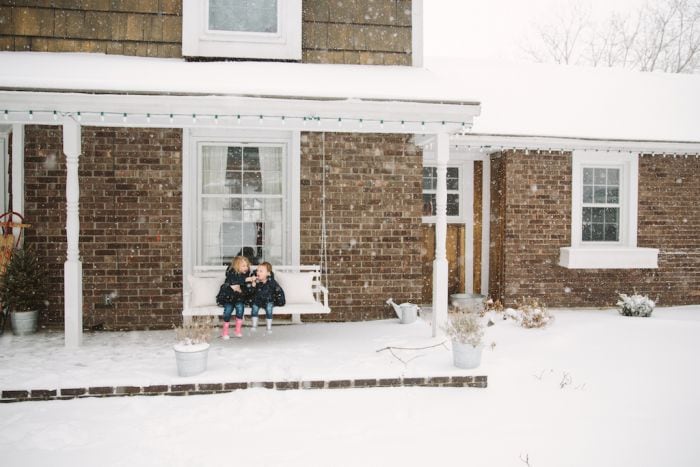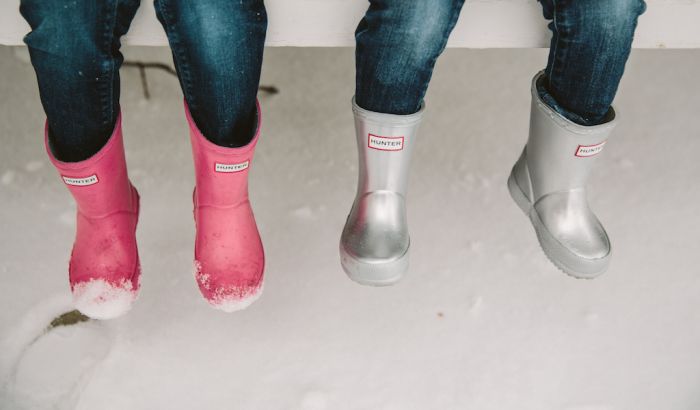 While winter will never be my favorite, days like this are just beautiful. Hoping you & yours are warm!
{toddler hunter wellies available through my affiliate here.}