When we say "it's not just a dress", we mean it. It may be the biggest fashion purchase a girl will ever make and the experience better be on par with her favorite boutique. If not, then what's the fun in spending thousands of dollars for a dress that can only be worn once?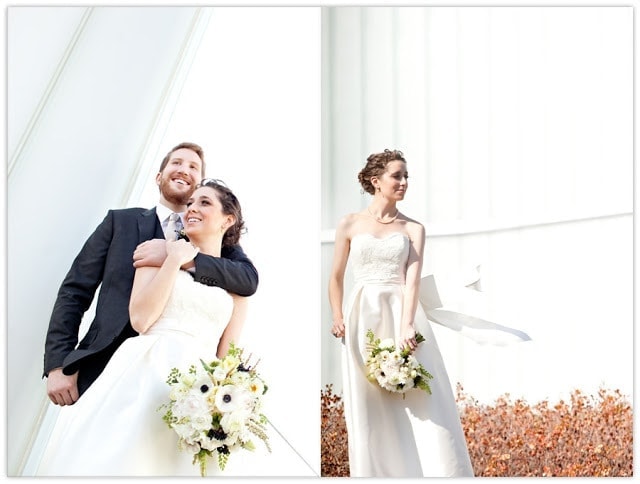 When picking a dress, you should think about your style and personality as an individual. There are so many options available today that it can be daunting. If you truly want something different and unique, look for up-and coming designers who are differentiating their collections based on fabric, textures, construction and style. Another great option is to find a local designer who can custom make your dress.
And when it comes to fit, look for dresses that show off your best asset. What you've dreamed about your whole life may not be the dress that looks best on you. Be open to possibilities. For comfort, you should consider how the dress will transition from ceremony to reception. You want something that is comfortable and easy to move in – especially if you plan to get your groove on the dance floor.
There is no rhyme or reason to finding "the dress". Sometimes it's instantly and sometimes it takes months. A good test is when you can't stop thinking about it or you compare every other dress you try on to that one. It's kind of like trying on jeans. You like a pair, but you think there is another pair out there that will fit you better. Finally, you realize it's the "right pair" because you can't stop obsessing over them and you compare everything else to them.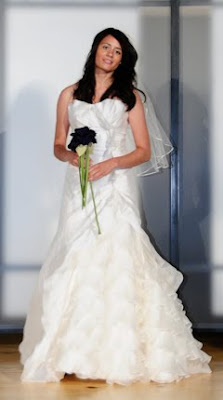 Most importantly, your shopping experience should be fun, memorable and focused on YOU. It's your day, your style. Let your creativity and personality shine through!