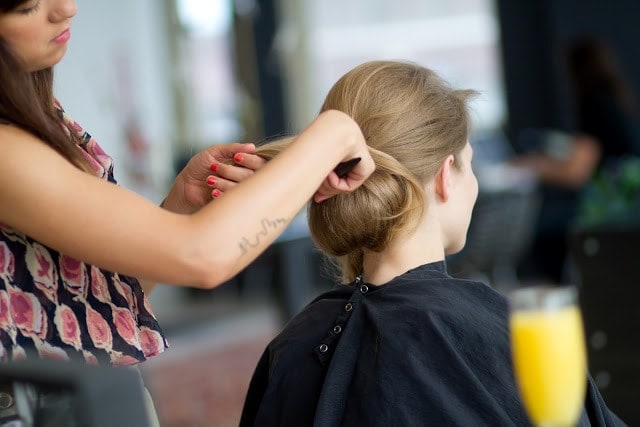 Whether you're hiring a stylist, or having your best friend help you with your wedding day beauty – it is ESSENTIAL to have a trial. Not only will you be able to hammer out any issues at that time, you'll also get a good handle on how long the appointment on the big day will take. Once you've practiced and perfected, be sure to take photos!! Remember, your stylist will see many clients between your trial appointment and your big day and you'll be able to quickly refresh her memory with those handy photos!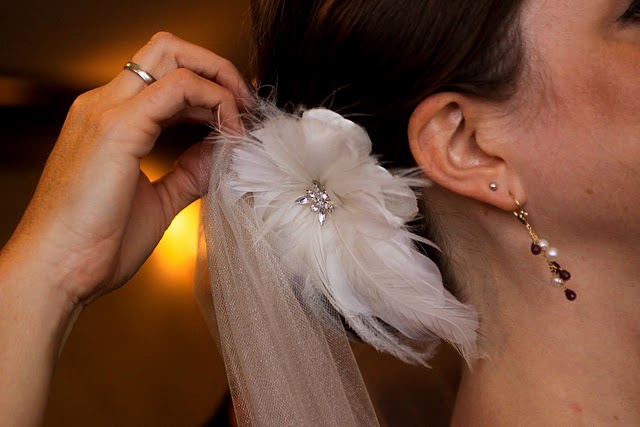 Also, consider the weather when determining your hairstyle and makeup.  If you have naturally straight hair and you're wanting to wear it down with cascading beach wave curls – consider what humidity or wind may do to that gorgeous 'do! If you have to tame your curly mane every day – an updo may be the better choice to avoid frizzy fly aways! If your hair behaves a certain way everyday be sure to inform your stylist of that at your hair trial, but also be sure to give him or her ALL the details. If you want most of your photos done outside, or if you plan on removing your veil halfway thru the evening those are details that they'll think about when designing your wedding day hair.
Don't forget to think about your wedding day makeup as well – heat and humidity can create havoc with makeup! Many make-up artists offer packages where they will come back later in the day to touch-up!