When renting chair covers, not all companies and products are created equally. Make sure that you have seen the products and examples of the company's work. Also, it is worth the cost of installation of the chair covers. There is a huge difference between having it professionally done by a company that specializes in chair covers and having family and friends "put them on" for you. A good chair cover company will make sure all the chairs and ties are uniform.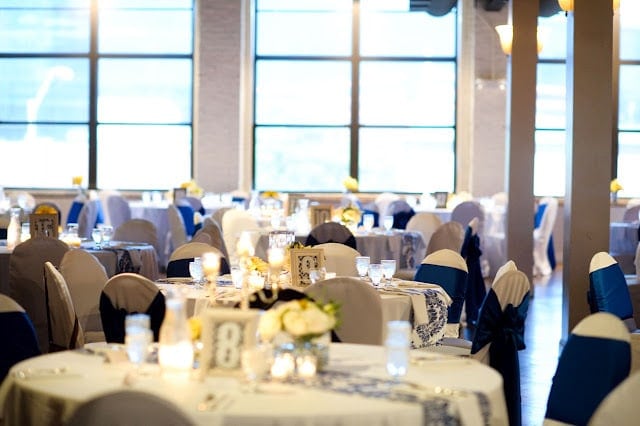 Hotels, country clubs and banquet halls typically don't offer the most gorgeous chairs.  Chair covers disguise them while adding elegance.  After all, it's where your guests spend the most time and the backdrop to your reception.  The most gorgeous centerpieces can be overpowered by unattractive chairs.
For more details on this wedding, click here.