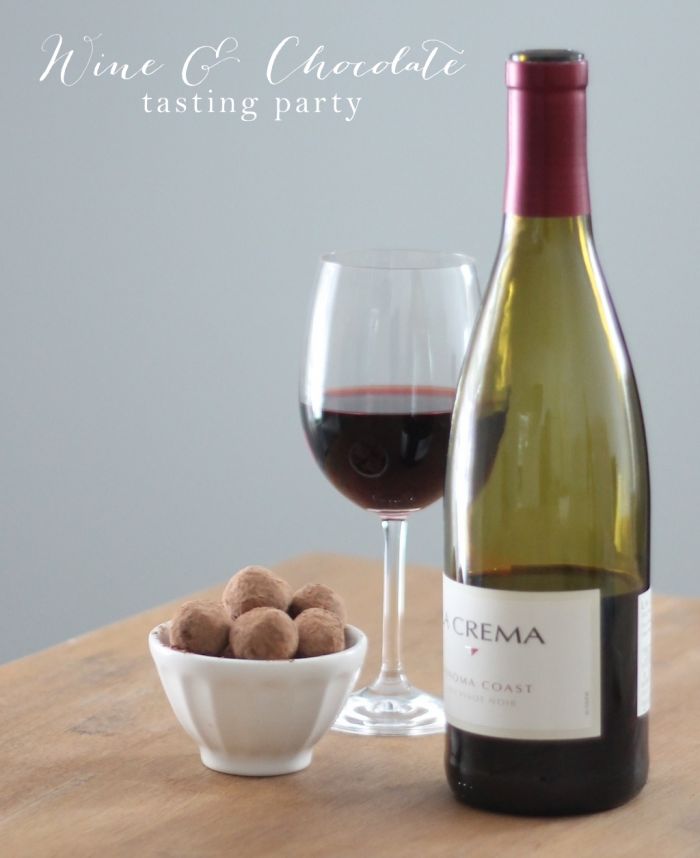 A couple years ago when Chris & I were in Chicago, we went to a wine & chocolate bar at the recommendation of friends with impeccable taste. It did not disappoint. They paired wine flights with chocolates – brilliant! We enjoyed tasting the wines with & without chocolate to see how one enhanced the flavor of another. Ever since, I've wanted to host my own wine & chocolate tasting party.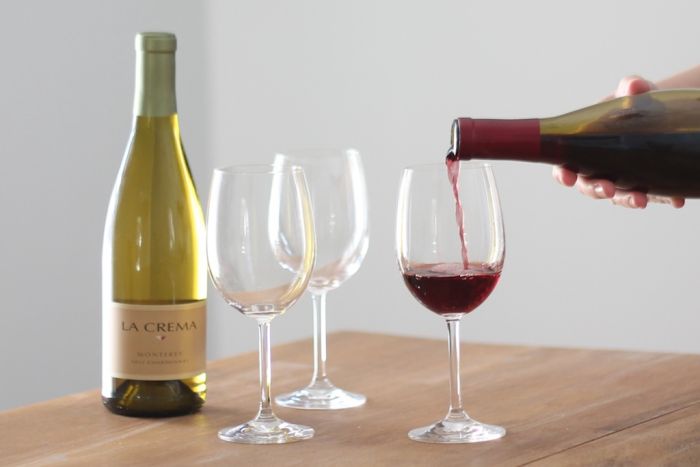 The best parties offer a variety to accommodate guests of all tastes. These are a few of my favorite pairings.
With a Chardonnay or a Pinot Gris, you can't go wrong with chocolate covered strawberries. Okay, you can never go wrong with chocolate covered strawberries, but the flavor of the two together is incredible.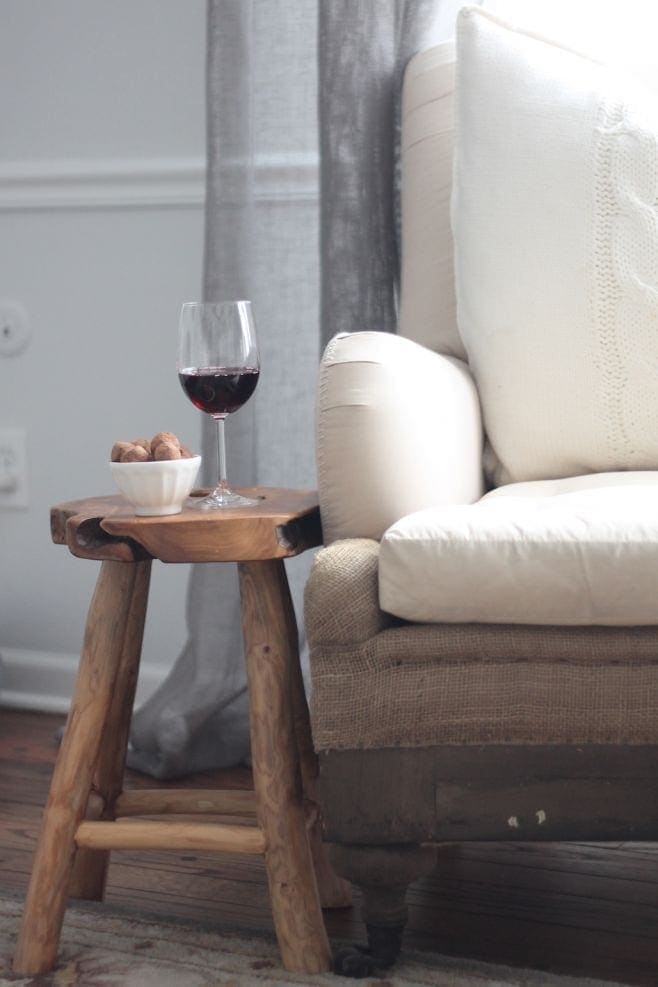 With Pinot Noir, I recommend truffles or salted caramels. Chocolate wine caramels also pair well. For more robust wines like Cabernets & Merlots, use dark chocolate of at least 72% cacao.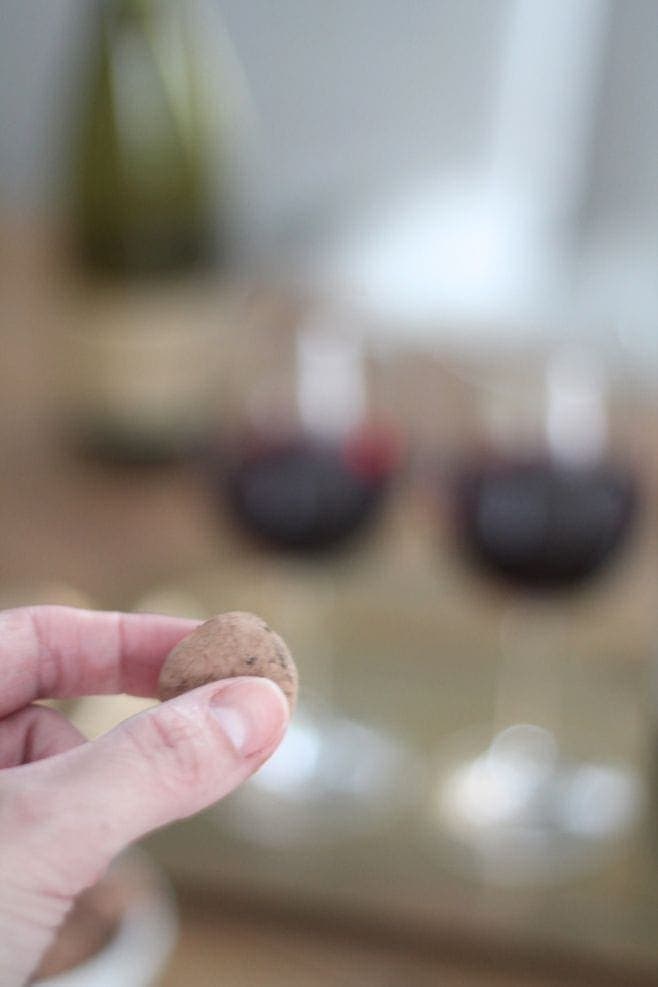 The trick to pairing wine with chocolate is to never serve chocolate sweeter than the wine. Always work your way from sweeter whites to full-bodied reds.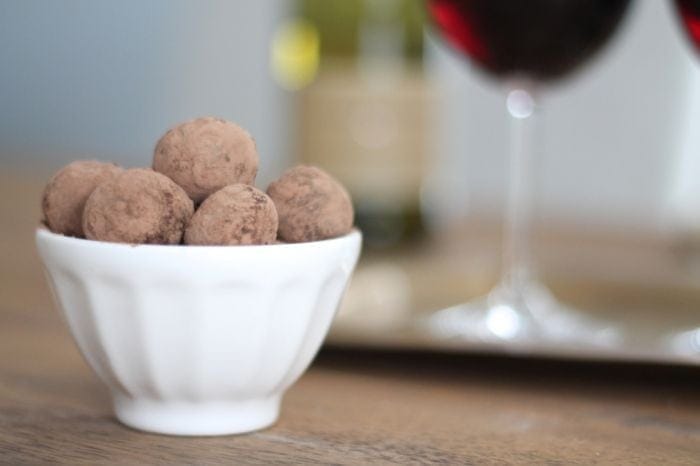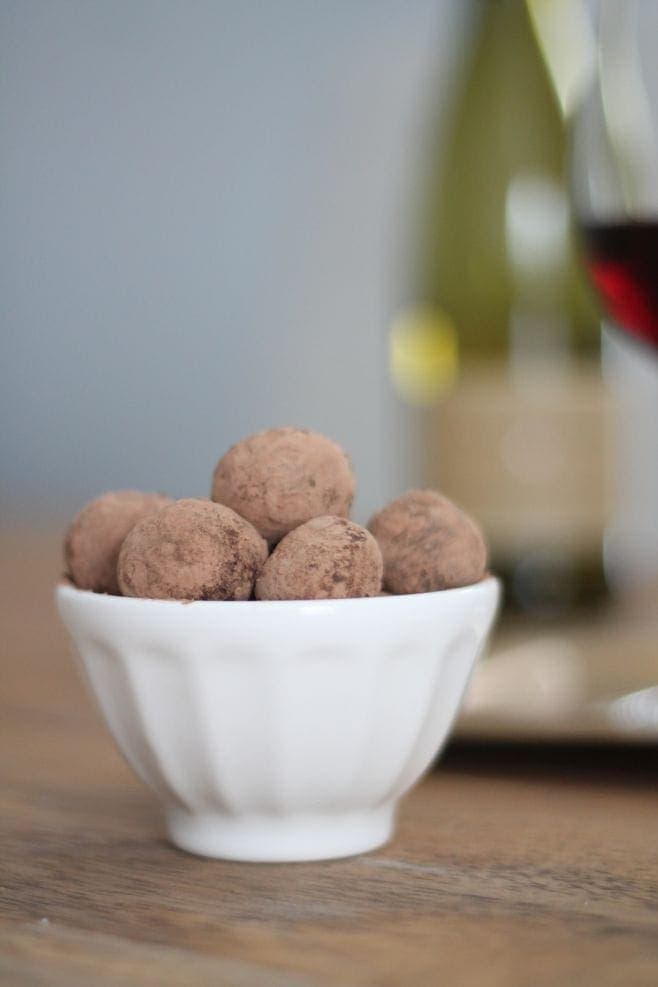 For more easy entertaining ideas, follow me on Bloglovin, Facebook & Instagram & pin with me on Pinterest! This post was created as part of my collaboration with La Crema. As always, all of the opinions & ideas in this post are my own.
Coordinately yours,
Julie