When I am making welcome gifts, I carefully consider the packaging based on whether the majority of guests will be flying or driving. I like to choose something compact that will deliver well, but isn't very costly in case it is discarded.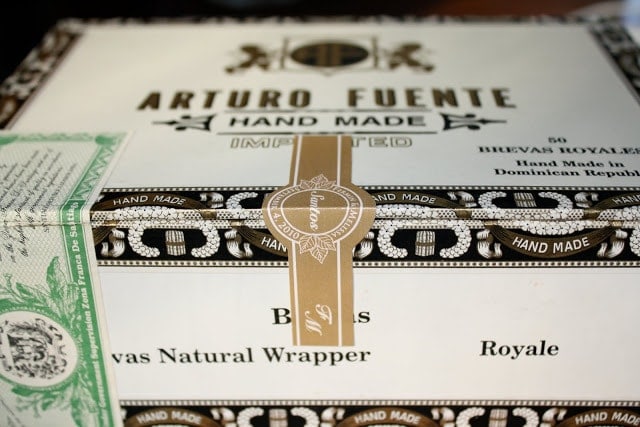 For this client, I chose cigar boxes to tie in with their reception. Custom cigar labels seal the box.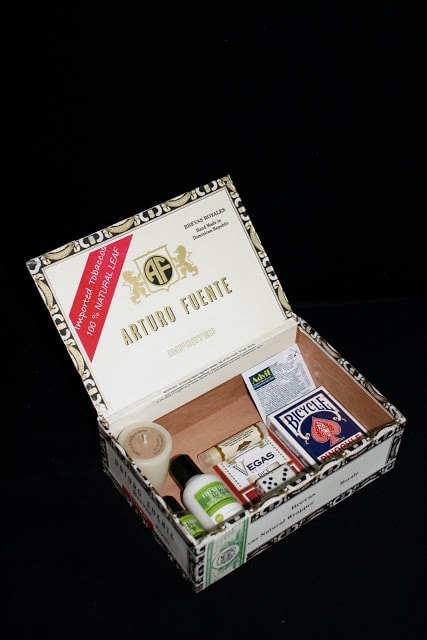 I include a snack, something to use during their stay, something to do and something the guests can take home with them.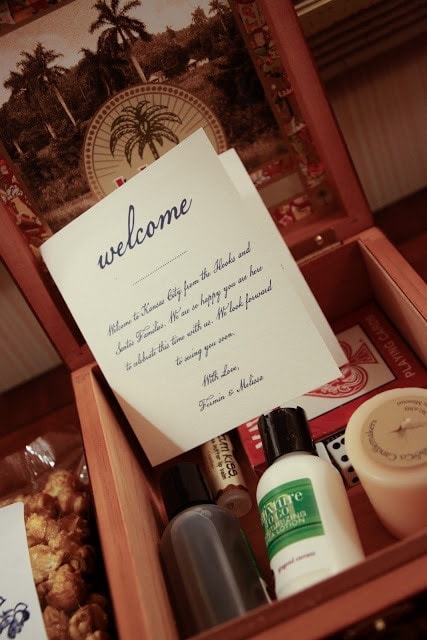 For more on this wedding, click
here
.