I've been a photographer for 6 years and have had a lot of time to experience the overall flow of a wedding. I've been to really great weddings that were gorgeous and flowed incredibly – and then there have been those that have crashed and burned.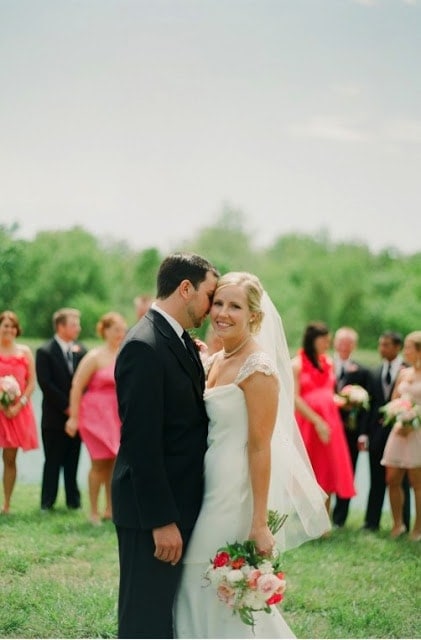 Brides often times think this is an area where they can cut costs and find a way to do it themselves. Now I would never try to take the power away from a bride or tell her that she is inept to plan her own wedding – however , being that she is a bride for the first time (most times) she might not be familiar with all the things involved with planning an event. 
I got married almost a year ago and luckily had a good friend that does this flawlessly. I had no idea of the things that went wrong on my day or the stresses of organizing anything because she did that for me. It was an invaluable role because I was able to fully soak up every bit of my day. I hear OVER and OVER again from brides " It went by so fast! " Well yea it would , when your mom is asking you " Who is going to set up the centerpieces?" You fiancé is asking you " What time are we supposed to get to the church? " You are wondering " What vendors haven't been paid? " You're trying to get into your wedding dress and you are thinking " I hope the photographer remembered what time I asked them to the here" (which would never happen with me – but you get what I'm saying) There are so many aspects that you are thinking about that you often don't get to soak in the moments because you are too busy coordinating it. 
Why is it that people will search out professionals in other areas but this area gets cut? Would you hire a photographer that has never shot a wedding before? Then why wouldn't you hire a professional to plan a wedding? 
Now I get it – some of you out there love to plan. I would never want to take that away from you. I was a bride with vision and had an exact plan on what I wanted my event to look like. I made all the props and details myself and knew exactly what I wanted. There are some of you out there that are just like me. So in turn – that fulfills more of the role of a "wedding stylist" or " event designer" someone that can come in and make the wedding VISION come to life. Whether it be flowers or the little details that you see on pinterest from the wedding STYLE blogs. That is what a wedding stylist or designer is for, which you might think you not have a need for but is a great and fun resource to expand your wedding look. If you also find yourself feeling a lack of creativity and want to see those personal touches at your wedding – that is definitely something to look into. However – the planning aspect can be a much less fun experience if you are the bride trying to do it all.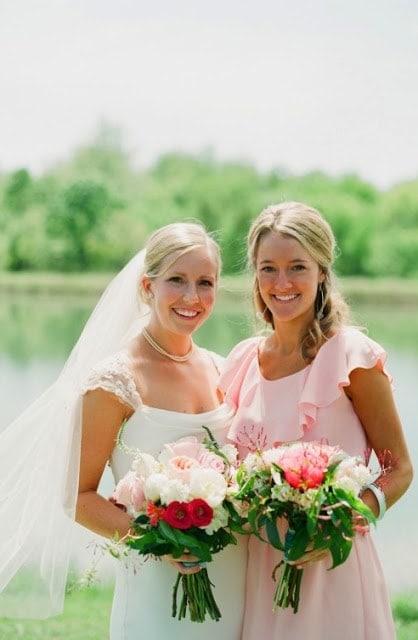 There are now day-of-wedding coordinators that don't help you with the entire process but are there to help facilitate your wedding day. I had one of those in addition to a full wedding planner because it was one more extra person to dot the i's and cross the t's and get everything where it need to be when. They make sure everything runs on schedule and they are usually my best friend at a wedding so that way I don't end of playing coordinator ( which truthfully happens a lot). Now this is not a "church coordinator" Although they might facilitate things – they are usually there just to tell us photographers where  "not to go" in the church. Day of coordinators or full wedding planners are there getting everything in the right place at the right time from the time  you start sipping mimosas with the girls down to the getting down on the dance floor at the reception.
They are also there to ask you questions about things you might not have thought about for your wedding day event. My planner came with me to my consult with my reception venue and started asking questions about seating, table cloths, number of hiboys , room dimensions, where the power outlets ran, back of house elevators, positioning of food tables and the furtherest I got was " Ok, I want the DJ here". I brag because our wedding was so much fun and there wasn't one detail that went overlooked.
Now people think this is often a cost that should be cut. WRONG. Why don't you cut the 10 people you invited that you never see but invite because you invited closer friends and felt obligated to because they run in the same circle (you know there are those people ) or man up to your parents who are "paying" for this and ask (nicely) if its ok to un-invite their work friends so you can spend some of that to have your day go as smoothly as possible.
This isn't about your ability to be able to plan a wedding – I'm confident you could plan a wedding if you had enough time and research. It's more of do you want that job on your wedding day. I see it all the time- brides answering their phones while getting their makeup done, texting and delegating while getting their hair done, talking to the florist while they are supposed to be having their first look, and once they get into their dress they are so overwhelmed with people asking about the reception, the ushers are asking where the programs are, having to call because they aren't sure the cake has made it yet, etc etc. It makes for a stressful but more importantly DISTRACTING kind of day. 
I know a lot of times brides WANT to plan the wedding (thats the FUN part right?!) but what most people are thinking of are the decor or little mini events that will go on through out the day that will make your wedding specially unique to you. Like you want these flowers or you want these signs for this pictures or you have collected all these cute nic naks for the cake table -A wedding planner just ensures all that happens and that your vision is realized that day, which makes that person (if they are good at their job) an invaluable asset to your wedding. It also gives us wedding vendors a person to resource about all our questions so we don't have to call YOU that day with concerns that will cloud your experience.  
A bride's time is to BE a bride – not a planner. To enjoy the day instead of facilitating it. Instead of answering questions about the ins and outs, you get to think about your groom and marrying his gorgeous face when you walk down the aisle. Your only job that day should be to look gorgeous, marry the man of your dreams, and have the best day of your life. Spend a little to let the planners take care of the rest.
-From a past bride and a wedding professional. Alea Bebenak of Alea Lovely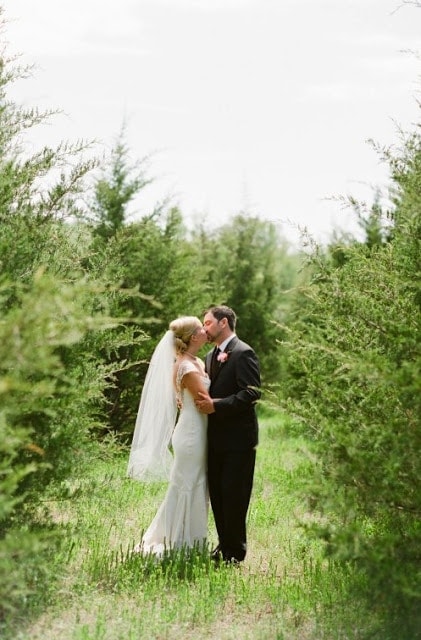 {and they live happily ever after}