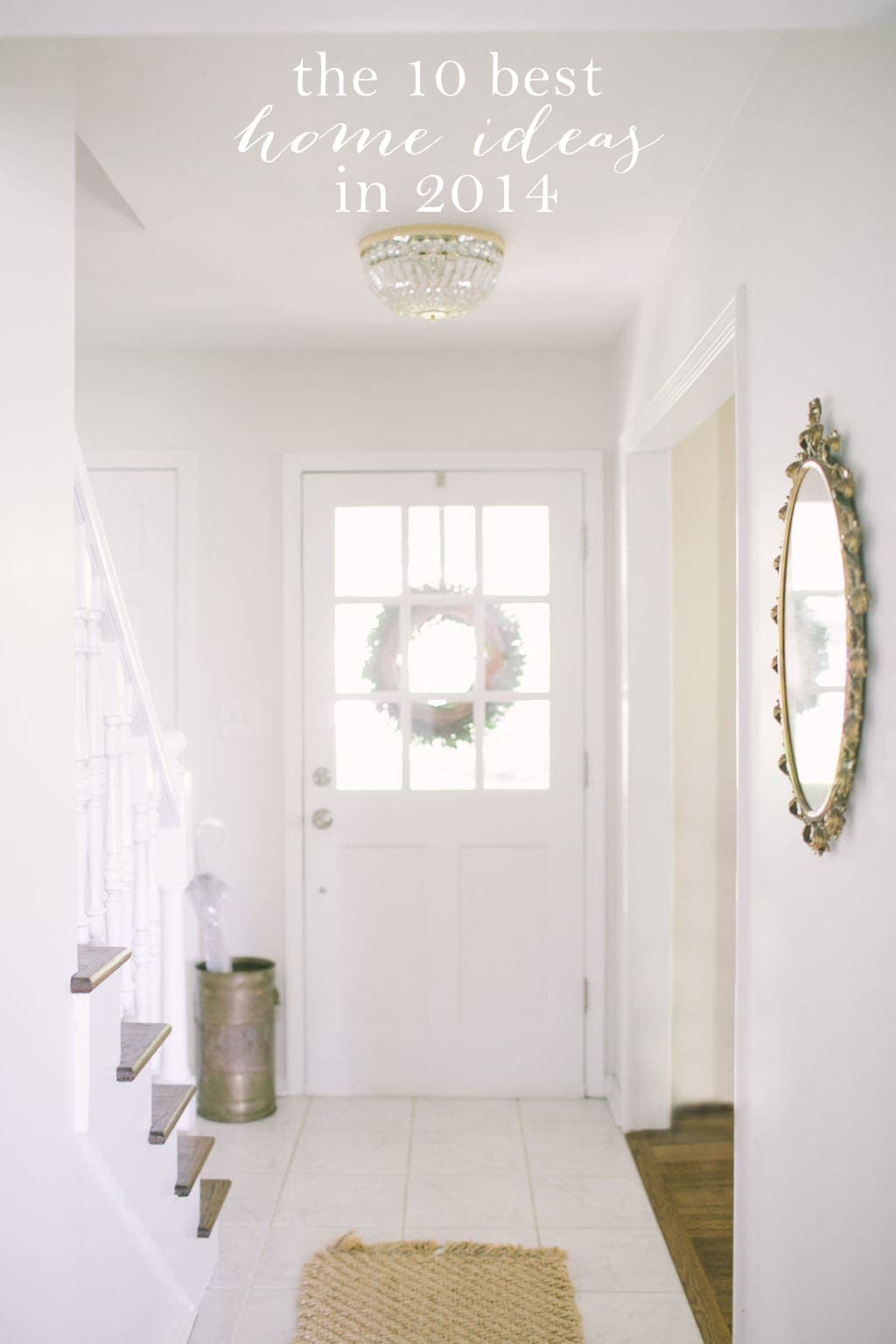 As the year comes to a close, I'm reflecting on what you liked. Last week I shared the top 10 recipes of 2014 & today I'm sharing the top 10 home posts. 2014 has been an incredible year, thanks to you! It's been a busy & fulfilling year, but I'll always remember it as the year I won the Better Homes and Gardens Blogger Awards! Here's what was popular on julieblanner.com in 2014…
I'm still amazed how my lack of patience has resulted in so much interest & press. A few dollars, a half hour & a lot of will resulted in transforming the black dishwasher in our previous home into a "stainless steel" dishwasher until we were able to replace it over a year later.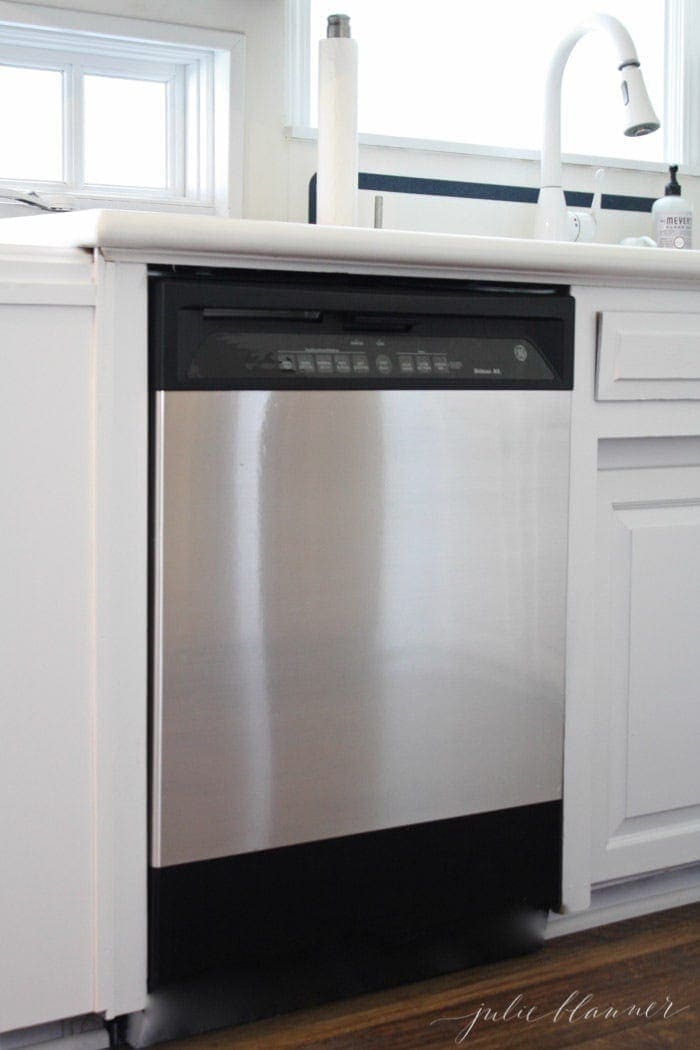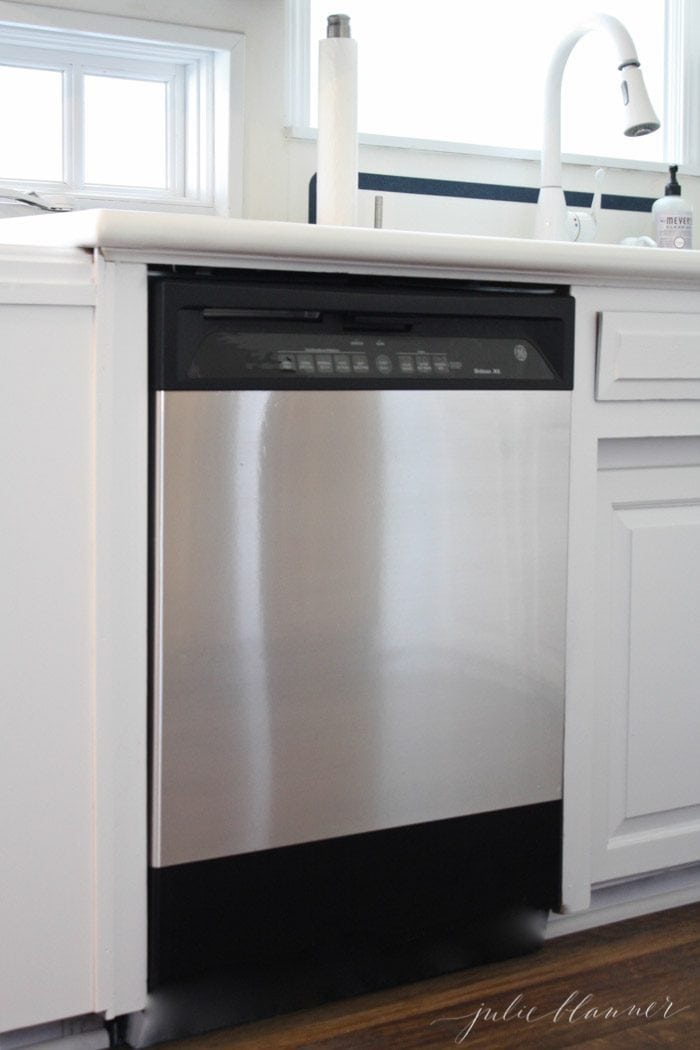 It took less than $40 & a nap time to transform our basement bathroom.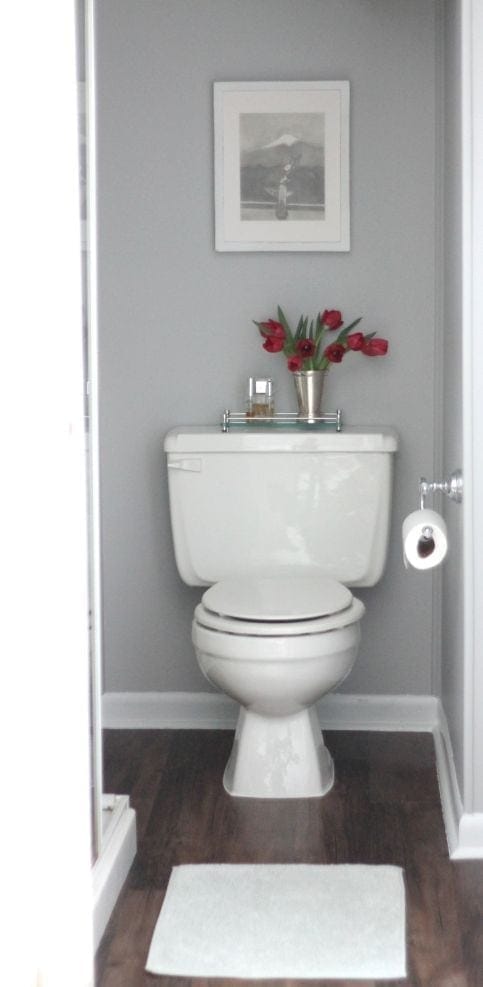 Have you come inside for a tour of our home? I'm anxiously waiting to share an updated tour, but for now…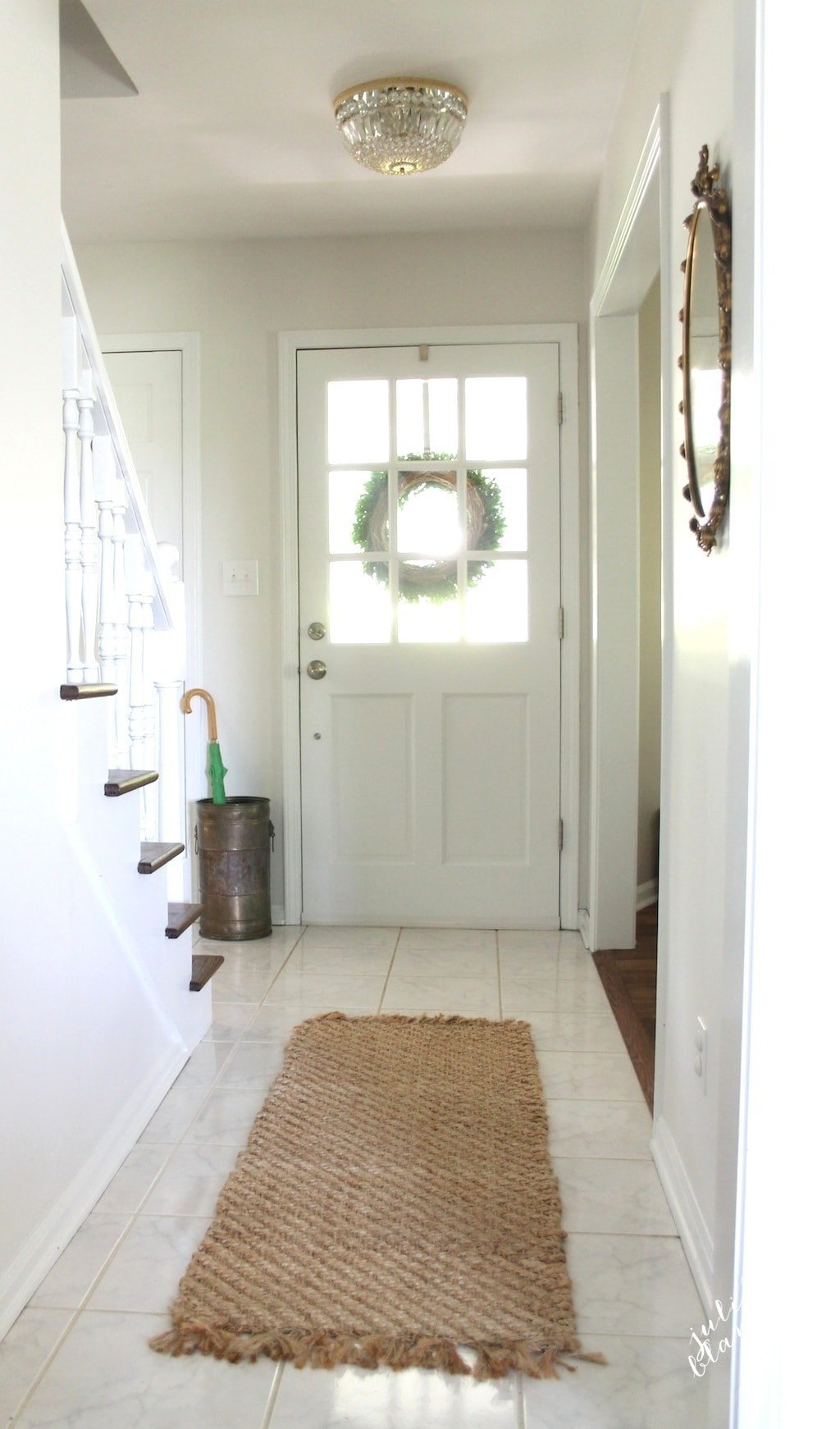 Yay! I'm not the only one who loves living in a sea of "white". Our neutral paint palette was #4. You'll also love how to get the look for less with paint & our exterior paint colors of the Colonial & the Tudor.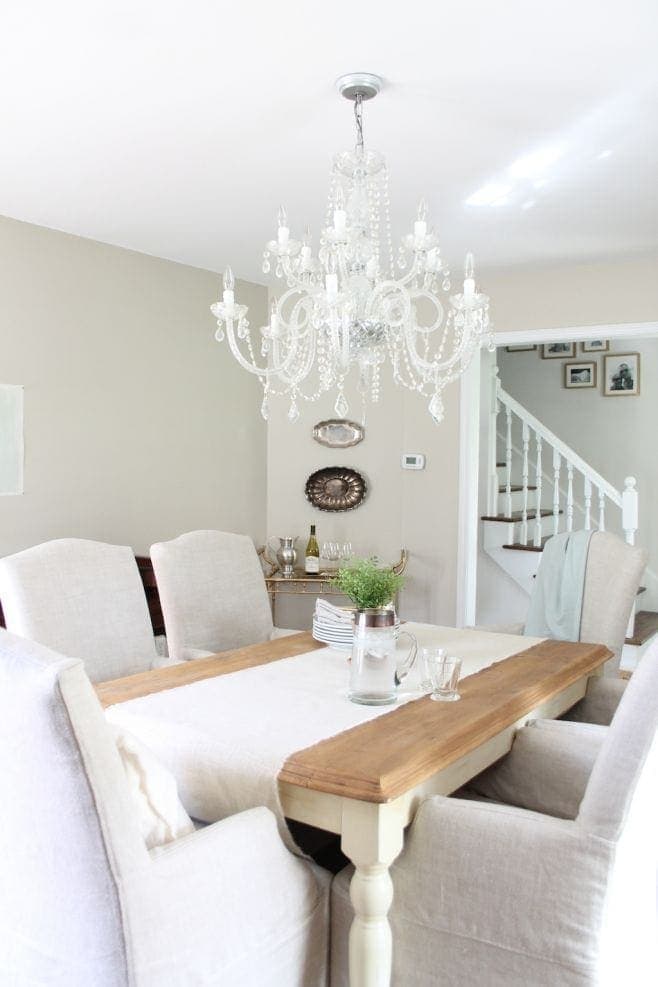 The first thing we did when we moved into our new home was add light – & many of the ideas are free! Get my list of 7 ways to add light to a room.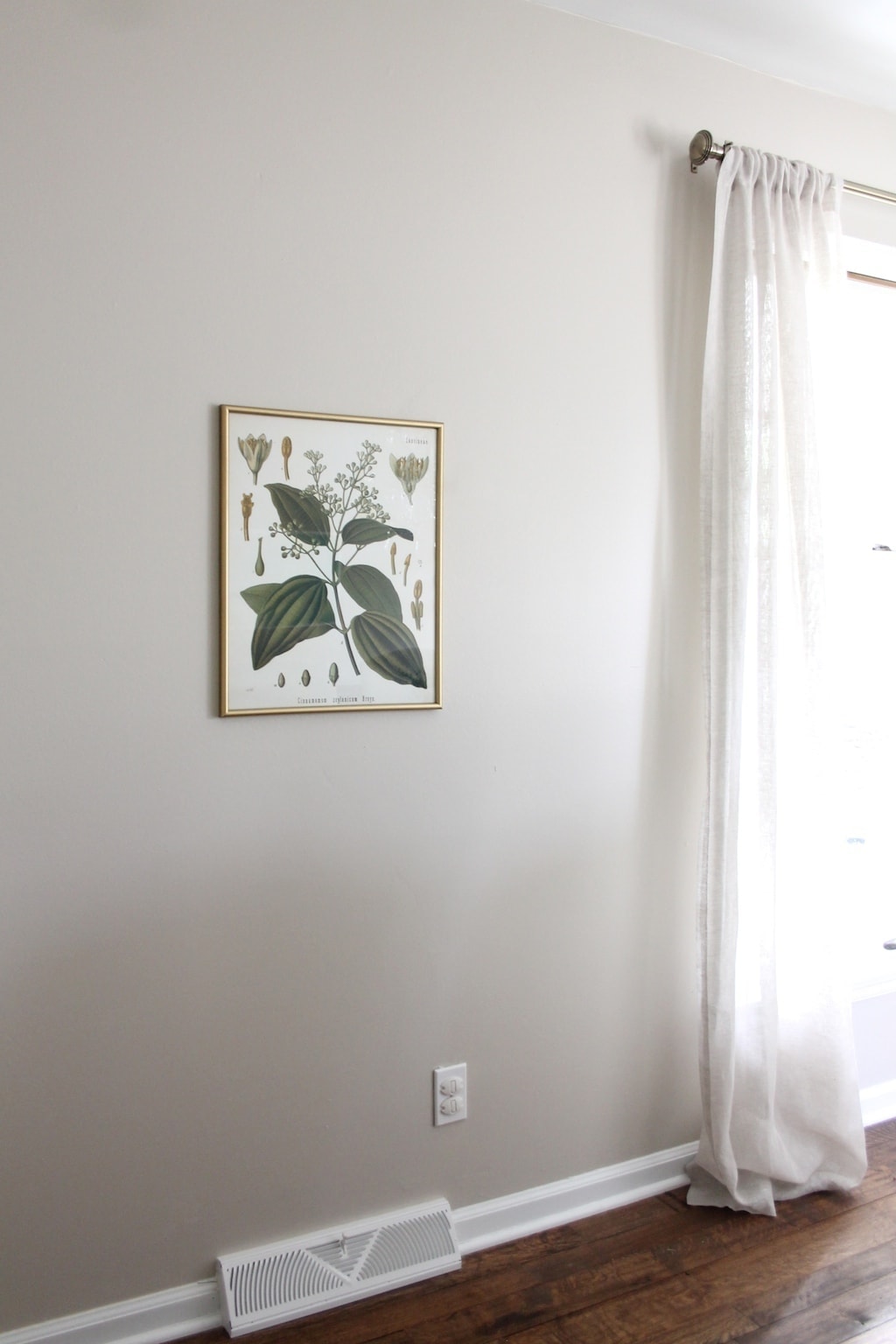 A few kitchen organization tips go a long way for maximizing space & minimizing clutter.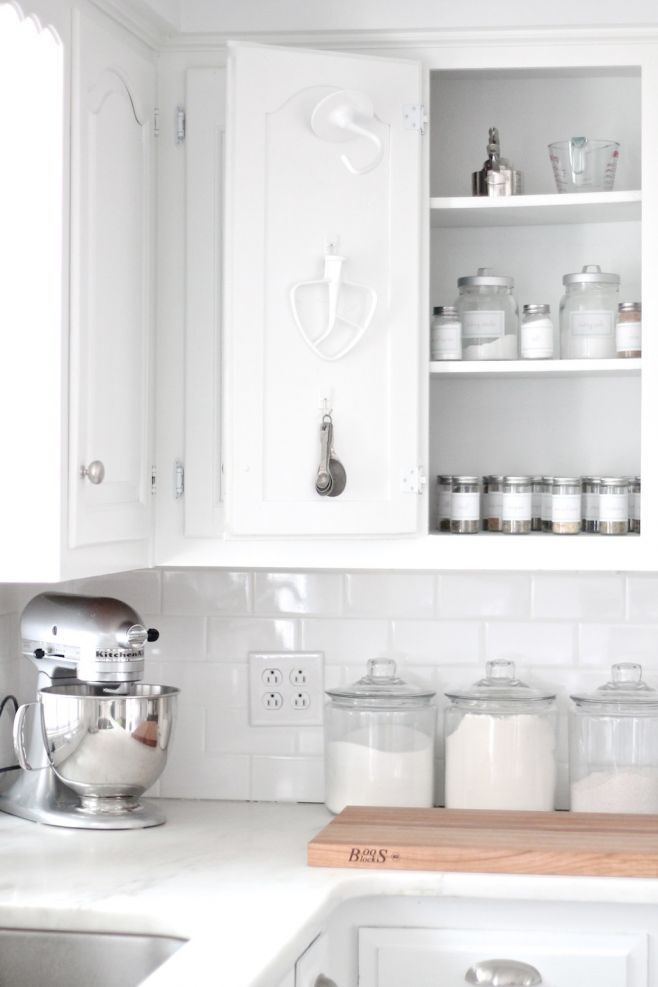 We did a light remodel in our kitchen, but it made a huge impact! Get all of the details!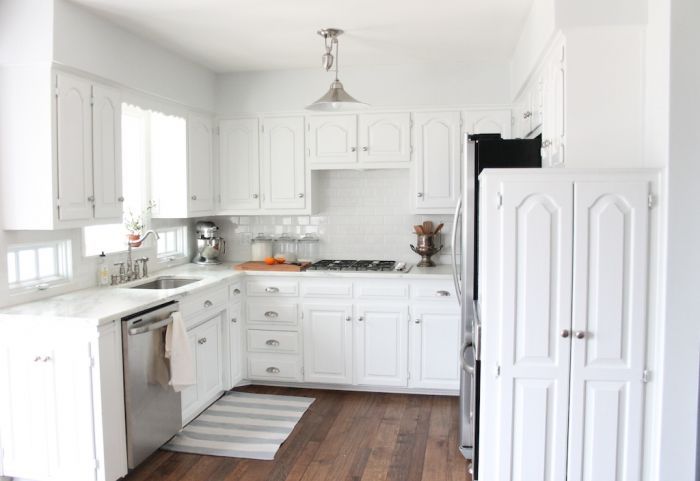 I had the great kitchen counter debate – I weighed the options & was extremely happy with my choice.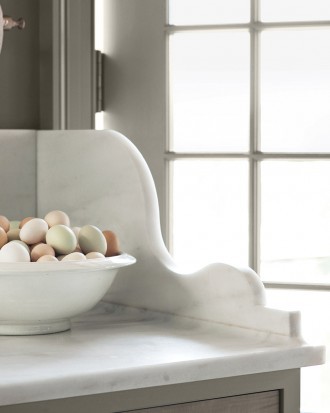 Another quick & easy DIY that made the Top 10 Home Posts of 2014 is our mantel. It was a simple & inexpensive way to conceal the cords from our mounted flat screen tv.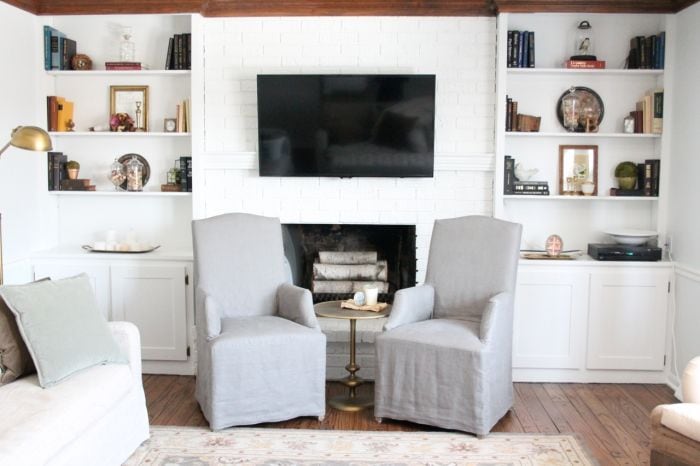 And finally, the #10 post is our finished basement. Another afternoon project that added a lot of usability & charm to our home. You definitely want to see the before – & how little we spent.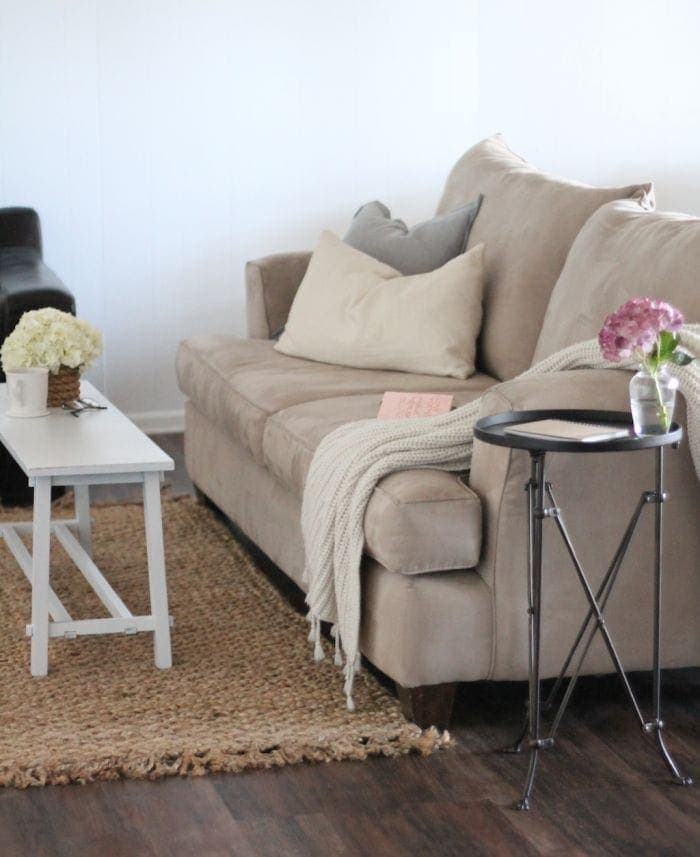 What was your favorite idea?
Julie