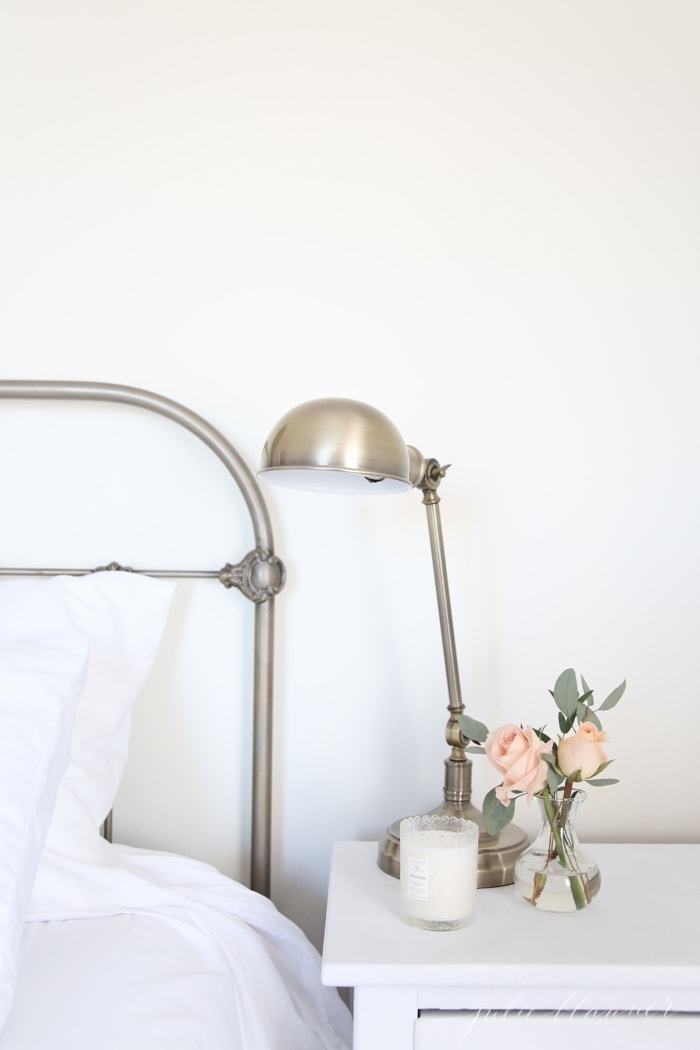 After months of contemplation, I had finally purchased a new headboard and footboard for the guest bedroom. I spent months deliberating the best choice – upholstered linen headboard, brass or iron. I had initially wanted an antique solid brass bed, however I quickly realized they are only available in full size, as was standard back in the day. That was the reason we needed "new" to begin with. We decided to give our guests a little more space and purchased a queen mattress set, opening a Pandora's box of needs to follow, including a new headboard.
So, I searched, dreamed and finally settled on this iron bed. Maybe I was trying to make it into something it was not, but at twice the price of others I found, it was the closest to my original vision of an antique brass bed and I went for it. I was willing to splurge since it would be the only significant piece in the room. Then I waited weeks and months for it to finally ship, building up the anticipation of how beautiful this bed would be. Yes, I think about these silly things day in and day out.
Finally, it arrived. Chris and I spent hours putting it together. Once it was finally set up, my heart sunk. I couldn't possibly tell him that it wasn't everything I dreamed it would be. Maybe it would grow on me? One can always hope, right? So I have made efforts to pass by the room in different lighting situations in hopes I could make my peace with it and see it in a "different light", but I realized it's a thorn in my side. I just don't love it and I firmly believe that you should love every new purchase that enters your home or wait until the right piece comes along.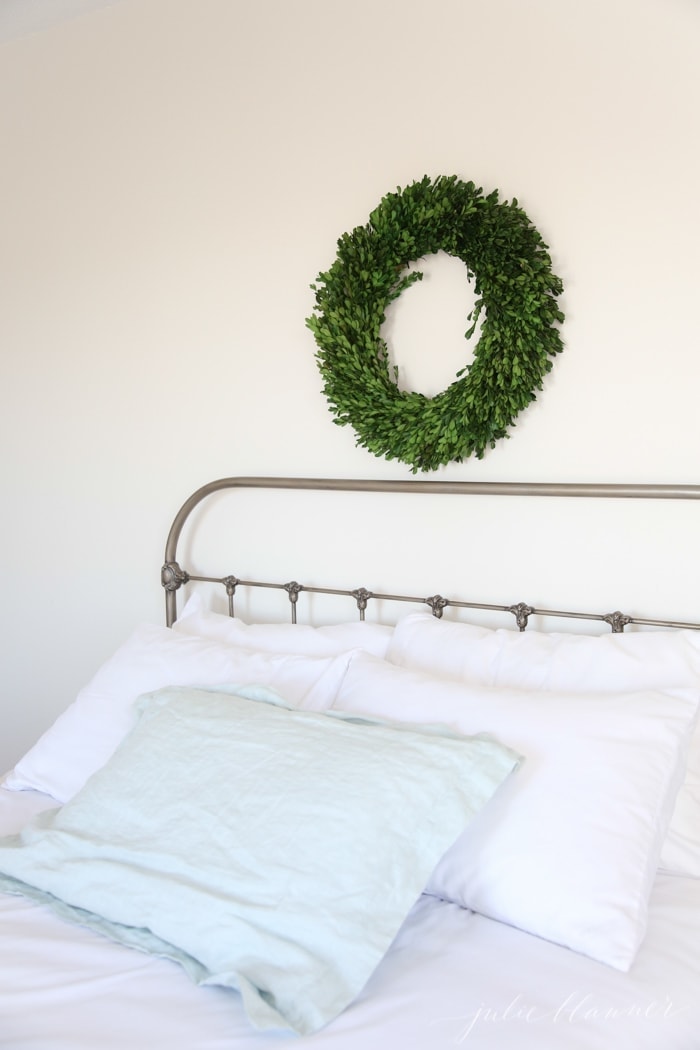 I love brass because it feels warm and welcoming – it feels like home. The brushed silver/pewter color feels cold to me and I'd never want guests to feel that. It's described as bronze and looks like a soft brass in the photo, but appears silver to me. Call me crazy, but I'm packing this bed up and shipping it back – something I rarely do.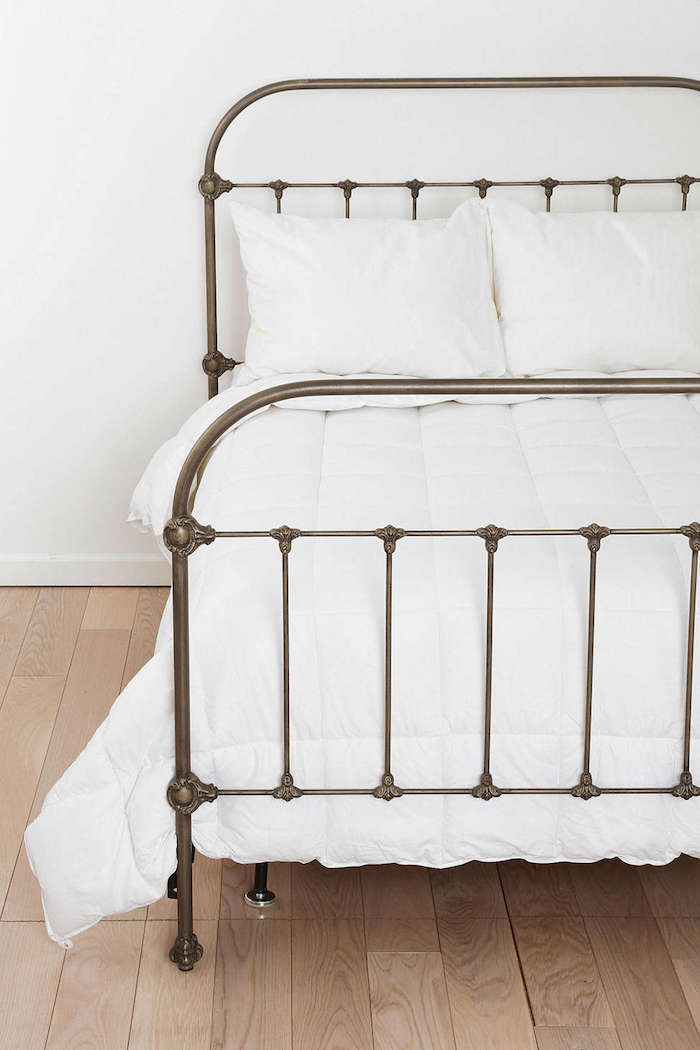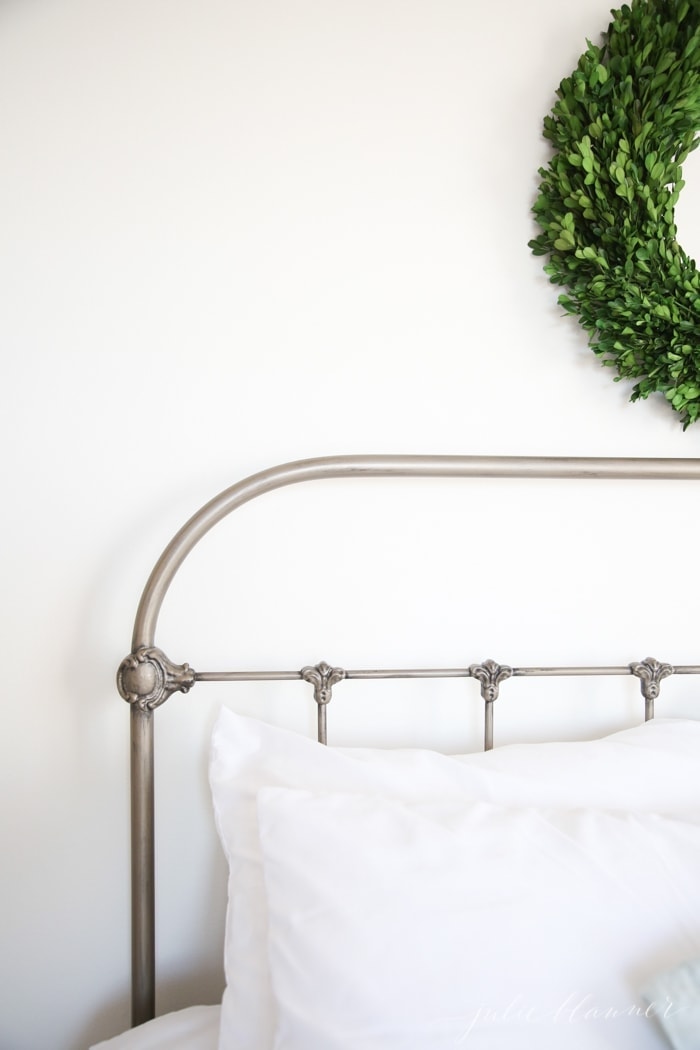 I wanted to share my story about the bed that disappointed with you because it's easy to get caught up in pretty pictures and think everything is perfect and comes together easily, but that's rarely a reality.
"Stick to things you really love, an honest room is always up to date." Billy Baldwin
Have you ever been disappointed with a big purchase? What did you do?