As you likely noticed from my blogs, gifts that multi-purpose tend to be a favorite of mine. A mint julep cup is classic, timeless and has the ability to be used in so many different ways. Give a teacher or mother a mint julep cup filled with fresh flowers.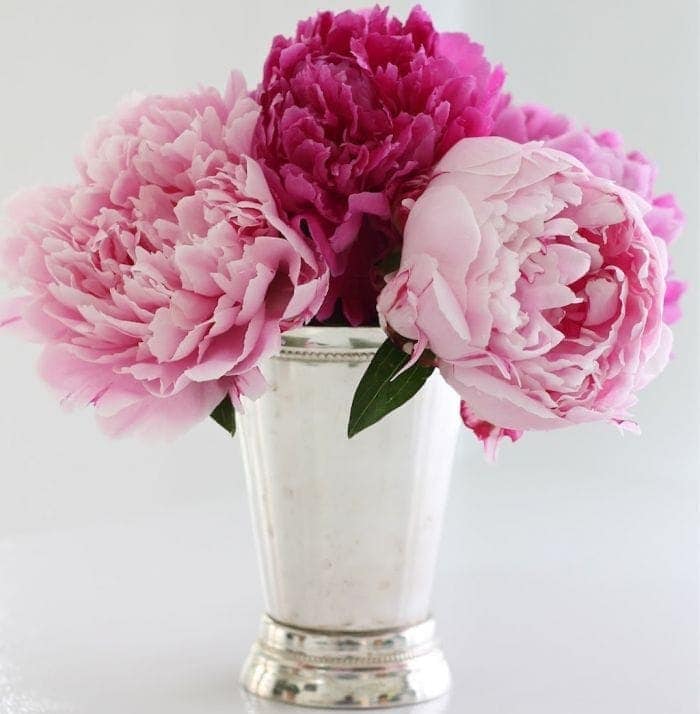 I filled mine with beautiful peonies, fresh from my garden.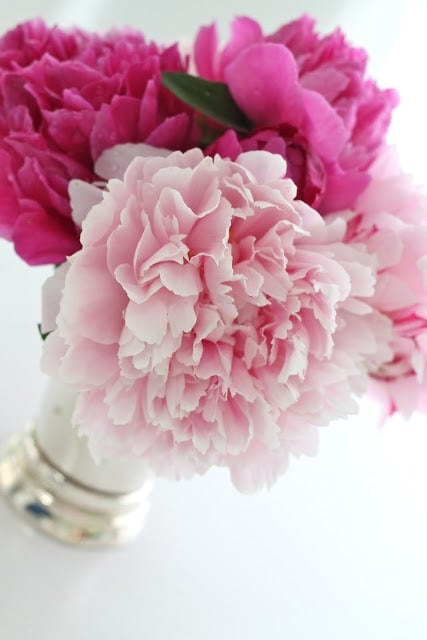 I just love the texture and vibrant color. They smell absolutely beautiful as well.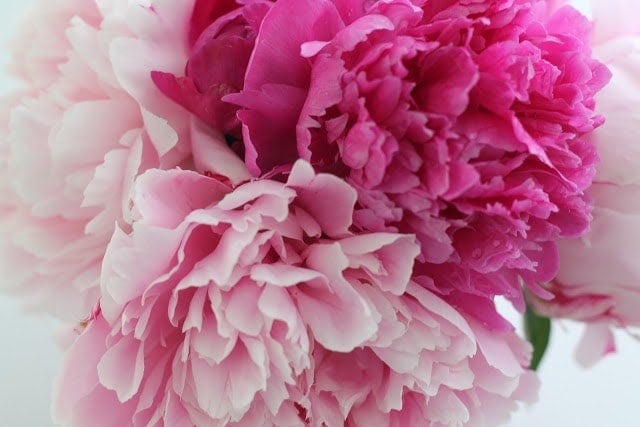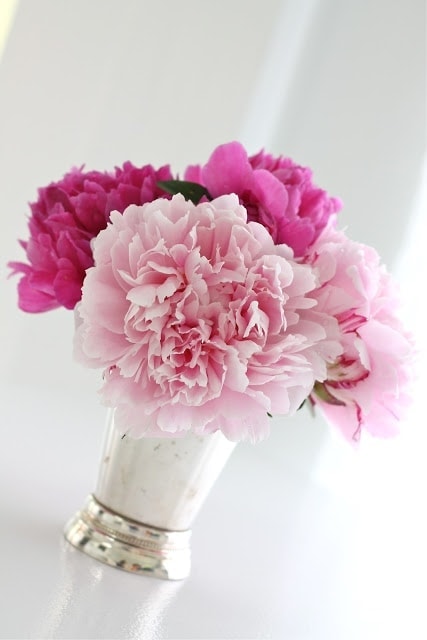 What a beautiful way to say "thank you, for all that you do."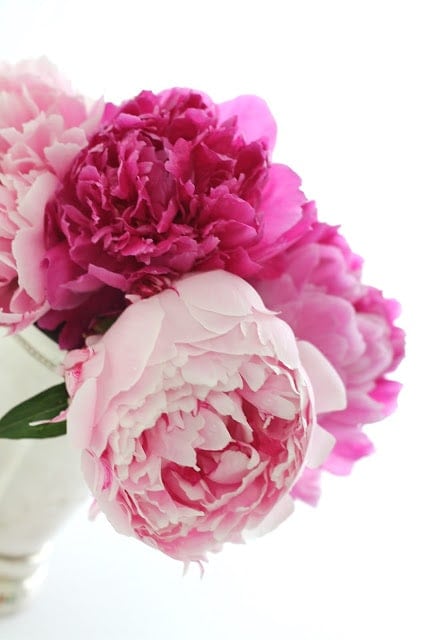 Just one alternative way to repurpose is a pen holder!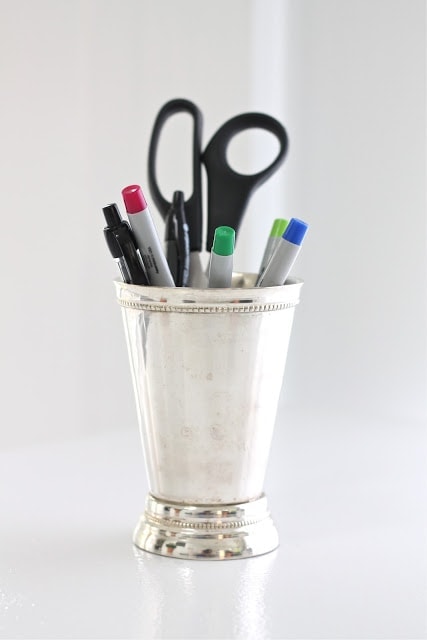 It can also be used:
as a candle holder, just insert a pillar
a jewelry display, insert a foam base and then insert branches to hang necklaces
food/beverage display – fill with straws, pretzel sticks or bread sticks