Chris and I just wrapped up a weekend of projects at the lake cottage and I couldn't be more excited to finish them later this week so that I can share them with you!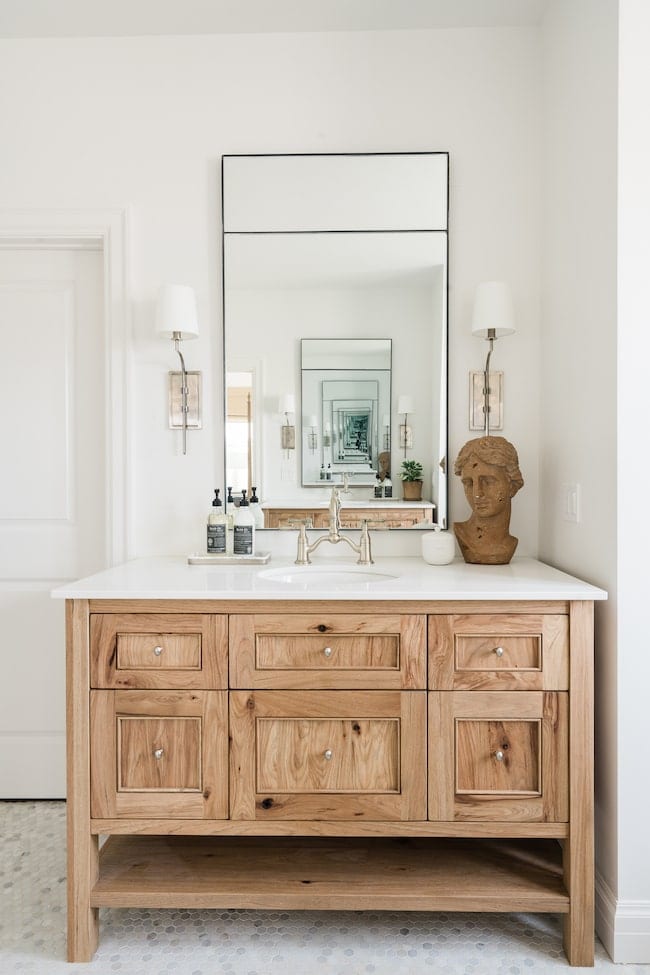 It's amazing to see what we've accomplished mixing work with play on weekends over the last two years. We have 3 of the sweetest assistants you could ever ask for. You can see our progress here!
It's been a lot of fun making the house our home away from home and even better sharing it with friends and family.
As Chris once again chauffeurs us across the state I've spent a little time perusing online and have found so much inspiration to share with you for this week's Sunday Simmer.
This week's inspiration is slightly dangerous as it has me so excited to renovate our master bath and closets. While I'm not sure when we'll tackle that project (hopefully sooner than later), it sure is fun to dream!
But first, in case you missed it, you can get the recipe for my mom's homemade Lasagna that takes just 10 minutes hands on time and one of my go to easy appetizers – Whipped Goat Cheese Spread! Sign up for my newsletter here so you never miss a post!
I hope you enjoy perusing these pretty projects, too!
This wood! Truly, this cabinet maker. So incredibly talented, so incredibly beautiful paired with the talented team at House of Jade Interiors.
This is more modern than what I intend to do for our home, but gosh, every little detail of this master bath and closet is just so beautiful, and the closet is practical as well!
I love the color and style of this closet/cabinet.
Such a sweet girls' bath.
Please take me to Paris. Please.
I'll be the partridge in this pear tree.
And last, but certainly not least, I love everything about this bedroom by one of my favorite designers, Phoebe Howard