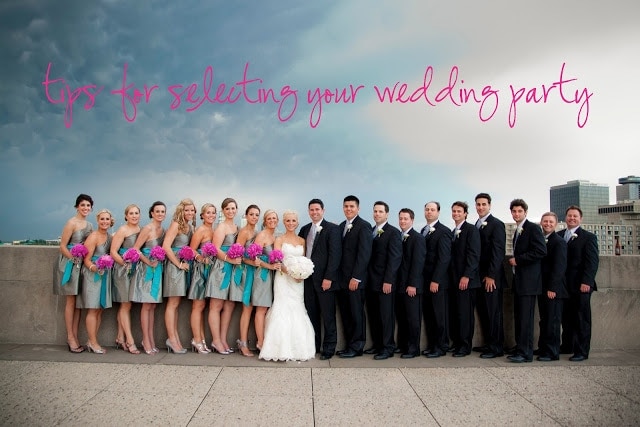 Selecting your wedding attendants can be one of the most difficult decisions during your engaged bliss!  Often times, one feels pressure from friends, family or even their future spouse and in-laws.  Below are three common misconceptions and myths I have come across during consultations with my fabulous, but beholden brides!
Reality: You are NOT obligated in anyway to request the returned "favor" of bridesmaidship! (not a real word, I know!) This is an extremely special and important day. Select your closest friend(s) and/or family member(s) who you would love to share this day with and have their support, witness, and friendship as you make one of the biggest commitments of your life!
Myth: The bride and groom have to select the same number of attendants to keep things matching and symmetrical. 
Reality: This is not true! Being forced into selecting less or more wedding party  members in order to match should not be the intention behind selecting your attendants. Select close friends or family members that you would like to stand with you for their support, witness, and friendship. Feeling obligated to add an old friend from college just because you need an extra person might make it awkward for her, and more expensive for you. Not being able to choose a dear friend because you are at your "limit" may be regretful to both of you. 
Reality: While it might seem fun to have 14 of your best girlfriends and sorority sisters surrounding you on your fabulous wedding day, be sure to consider the added expense and stress of arranging logistics, hair appointments, transportation, lodging, meals, attendant gifts, and dealing with 14 females' emotions and issues on your wedding day. You can always include the big group at your bachelorette party!
The bottom line:
This is your wedding day. Select your attendant(s) from your closest friends and (future) family members. Do they love you and support your decision and commitment? Would you like to share this special, important and fun day with them? Consider future in-laws and girlfriends feelings and emotions, but ultimately, the decision is yours. Enjoy your engagement and surround yourself by people who share your joy!