When decorating a room, I try my best to repurpose items I already own.  Adalyn's room is significant in size with a lot of wall space to cover.  I pulled all potential items that I thought may work for the space and put them in her room.  Then I considered ways to use them.  In a recent Pottery Barn catalog, I saw these beautiful
heirloom frames
.  I just so happened to have heirloom frames of my own…from my Grandmother's!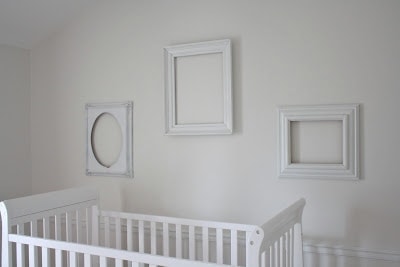 These frames were originally red and olive green.  A few years ago, we painted them white. They have all been utilized in multiple ways over the past few years.  Most notably, a
coat hook
, my
maternity photos
 and a
milestone frame
.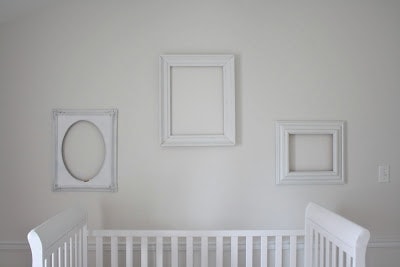 You may recall from a previous post that I
pinned sentimental items
into shadow boxes for Aniston's nursery.  I had one remaining shadow box.  Adalyn wore the cream cashmere sweater below for nearly a year.  It was the perfect staple and we both adored it!  I could never let this sweater go!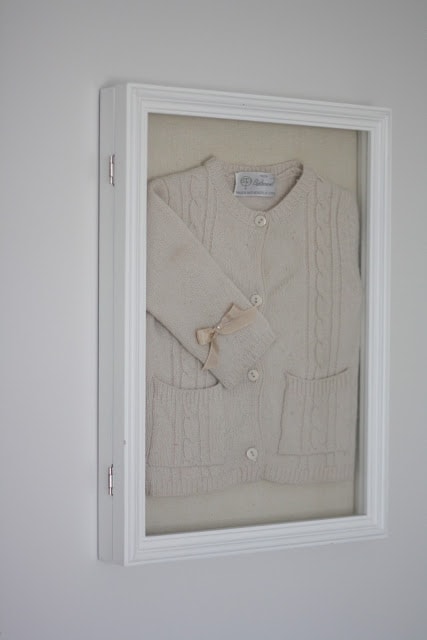 I pinned the sleeve up with a small bow for added detail.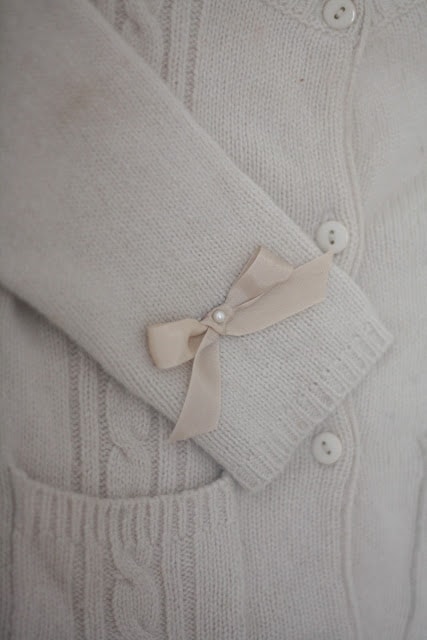 To add a subtle hint of pink to the room, I painted the frame below, found at TJ Maxx for $5.99.  I took the pillow sham from her bedding to have the color matched and just purchased a paint sample for $4.  I love the ornate details and that I recreated it far less than the
Annabelle frame
I originally wanted to purchase.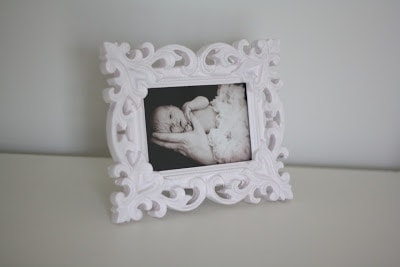 I created this shabby chic inboard to go above her dresser.  For easy DIY instructions, click
here!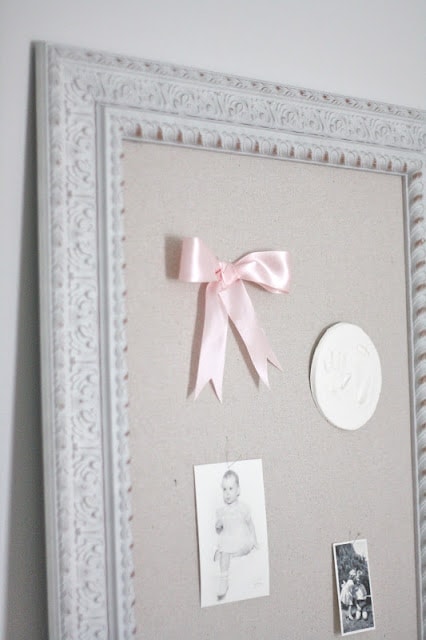 I printed a couple of photos of my mom when she was a small child, on textured card stock to pin.  I used double stick tape to adhere Adalyn's newborn hand and footprint.  The pink ribbon is a perfect match to Adalyn's bedding – it was wrapped around it upon purchase.  I kept it just in case I could utilize it somehow or to later wrap a gift.  It was the perfect embellishment for the pin board.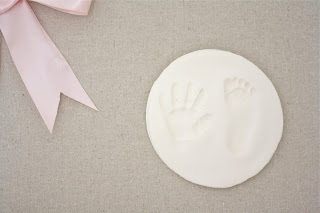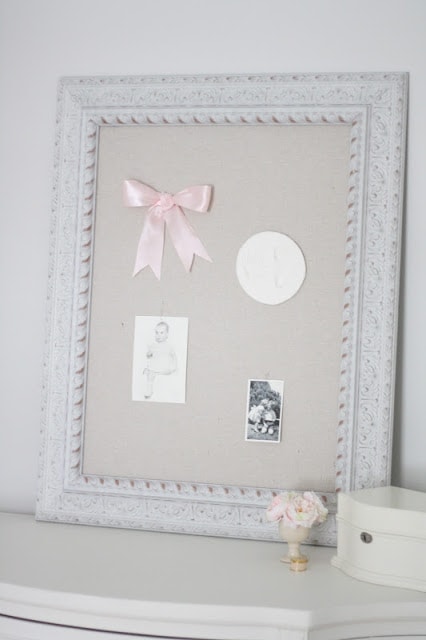 I have just one project left before I'm ready to share Adalyn's
big girl room
!