Foreshadowing their wedding, Sarah and Jacob had engagement photos taken at their future reception venue.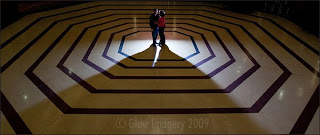 From "Will you?"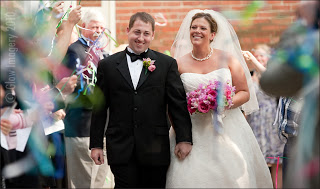 to "I do!"
Guests waved ribbon wands in celebration of their marriage.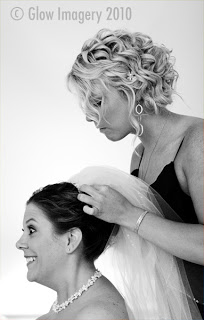 Sisters.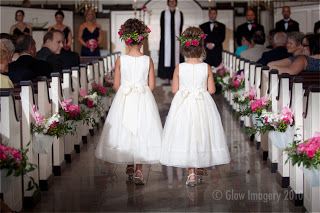 Pew buckets also served as centerpieces at the reception.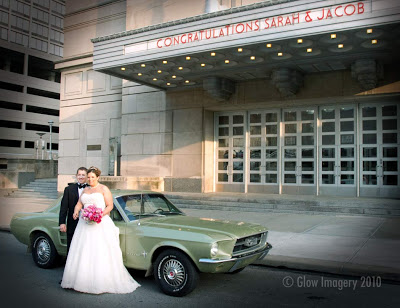 Um, did I mention that they arrived to the reception in their vintage Mustang?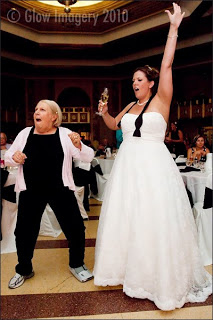 You know it's a fun reception when Grandma is dancing…with an injured foot!
Images: Glow Imagery, Church: Village Presbyterian, Reception: The Little Theatre, Coordinator: Julie Blanner, Coordinately Yours