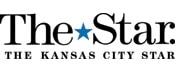 We contributed to the article Bliss for your buck by Stacy Downs!  Our adorable clients, Jen and Kennie were also featured.  The advice we provided?  
"Ask if they have cylinder vases, votives and linens," Blanner says. "Want a different color of linen than what they offer? Ask them. They likely rent them through a company, and the color doesn't differ in cost."  Simply asking questions could save $10 to $15 per table in rental fees. Figure out what other vendors have to offer, too. For example, most florists offer a complimentary toss bouquet. If you want to skip that tradition, ask whether the florist will credit something similar, such as a corsage for Mom or a few cake flowers.  In lieu of a cocktail hour, Blanner hired a snow cone vendor at her own outdoor reception in St. Louis. The cost, including stain-proof clear syrup: $75.  "It's about making it fun for everyone," Blanner says.  Eliminate transportation costs. Choose a venue where you can have the ceremony and reception.  Skip a full open bar. Serve beer, wine and a signature cocktail (such as this pomegranate sparkler from a Kansas City reception coordinated by Julie Blanner, photographed by Claire Ryser, Visionaire Studios).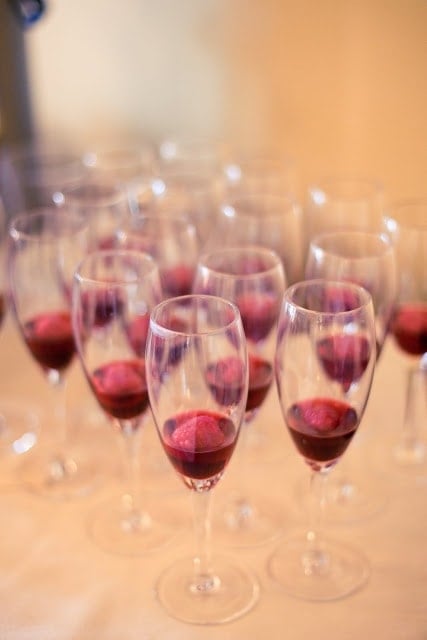 Close the bar during the dinner hour
.   
Consider Friday or Sunday instead of Saturday
. You can save hundreds, if not thousands, depending on the venue.  
Submerged flowers and/or fruit make inexpensive centerpieces
. A few floating candles and colorful blooms don't cost much (This table centerpiece designed by Julie Blanner of 
www.coordinatelyyours.com
 in Prairie Village, created by KC Flower Girl, cost about $5; the venue supplied the glass vases.)  
Reuse
 bridesmaid bouquets and pew/altar flowers for reception tables.
Small bouquets are in style
. Bonus: They cost and weigh less.  
Supply cake for 80 percent of guest count
. Any more will probably be wasted.  
Keep postage in mind
. Order a sample invitation ensemble, and weigh it to make sure extra postage is not necessary.  
Think beyond menu A, B or C
. Ask caterers about stations where people can make their own sliders, risotto, pastas or bruschetta instead of sit-down courses.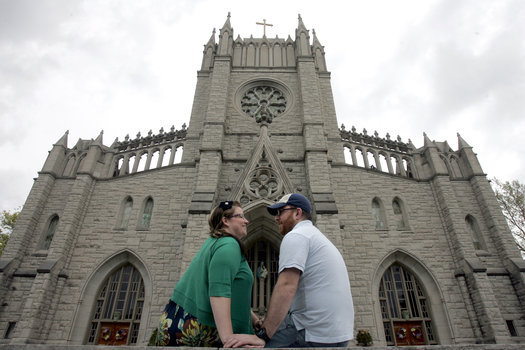 Jen Cretel and fiancé Kennie Pauley, both 28 and living in Gladstone, are planning nuptials for Sept. 10, 2011. Get it? 9-10-11. But keeping the budget low hasn't been as easy as 1-2-3. For starters, the number of guests: 300. "We come from large families," Cretel says. "And we're paying for this ourselves."  The couple's budget is $15,000. The two hired wedding coordinator Julie Blanner of Coordinately Yours in Prairie Village to keep them on track financially.  
Cretel has quickly learned that wedding planning is similar to landing a new job: A lot of it's about who you know. Their invitations are free — saving hundreds of dollars — because of a connection through her advertising/marketing position. The ceremony is free because she and her family are tithing parishioners at Redemptorist Church, normally $900 to reserve. The Catholic church is known for having one of Kansas City's longest aisles: 114 feet. And a pianist they know is giving them a reduced fee.  "Being good to people, besides being a nice practice, pays off," Cretel says.
Cretel and Pauley are into music. So their centerpieces will be records, their favors are compact-disc compilations and their guest book is fashioned from album covers.  Cretel spent only $300 on her dress.  "It's awesome, but is it designer cool? No," she says. "But I'm going to rock it with my own style of veil and make it look amazing."