Adalyn recently approached her half birthday, and I realized, I have very few photos actually documenting ages. I photographed Adalyn {and currently Aniston} documenting each month from 1-12 {click
here
for details and ideas}. However, beyond that, I have just been snapping photos aimlessly. Of course I spotted an idea on Pinterest that I couldn't resist doing for myself. I can't wait to continue this quick idea as the girls grow to document their favorite things. I love that it replaces the need to keep a book beyond one year as well! Fortunately, I had a cute photograph from our vacation last week to work with.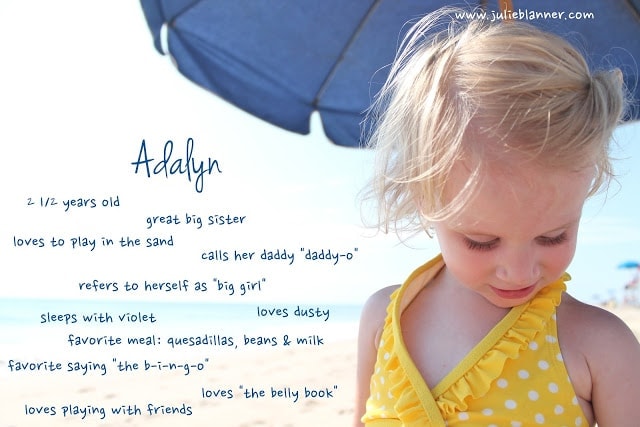 Use a wall or an open backdrop like above to take a photograph of your child. Just add text! I used Photoshop, but if you're unfamiliar, you can generally use the preview option on your computer or even Microsoft Word!
Thanks to The Jobling Family for such adorable ideas!