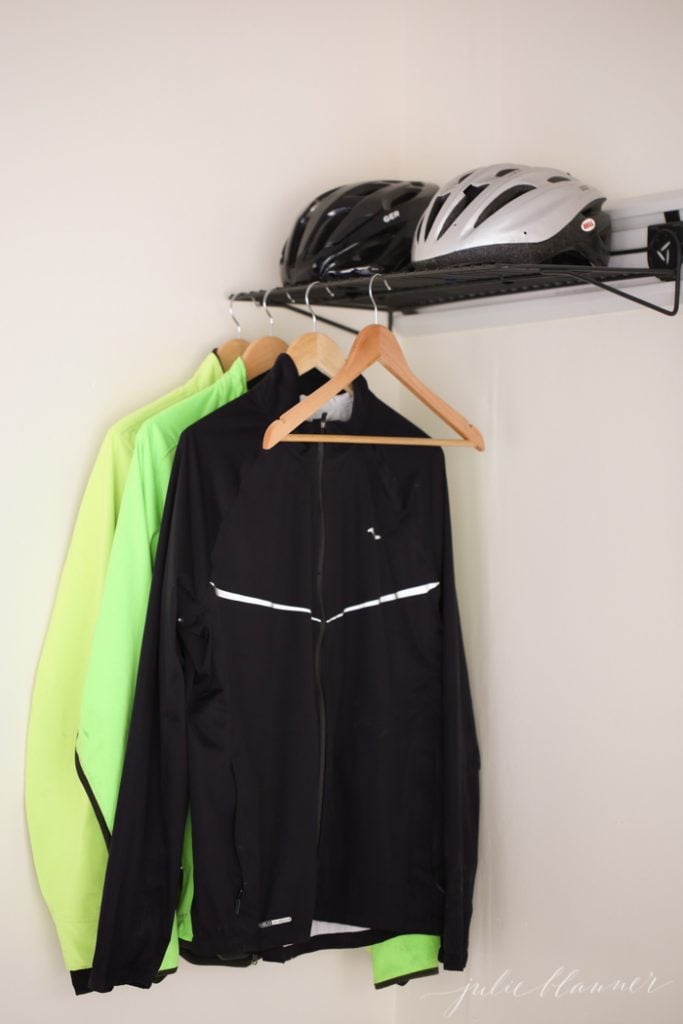 The next easiest way to make your husband happy is to tell him he can organize the garage and even get his own dedicated space for his bike and running gear. I let him take complete control of the space and it resulted in less chaos indoors and out! Win, win. Over the past month we've been working on cleaning out the garage, painting and organizing it with several areas like this outdoor running closet. Because storage needs are not one size fits all, we're using different concepts and systems to accommodate our needs for each section. I'll be sharing them over the next couple weeks as we complete them, one nap at a time!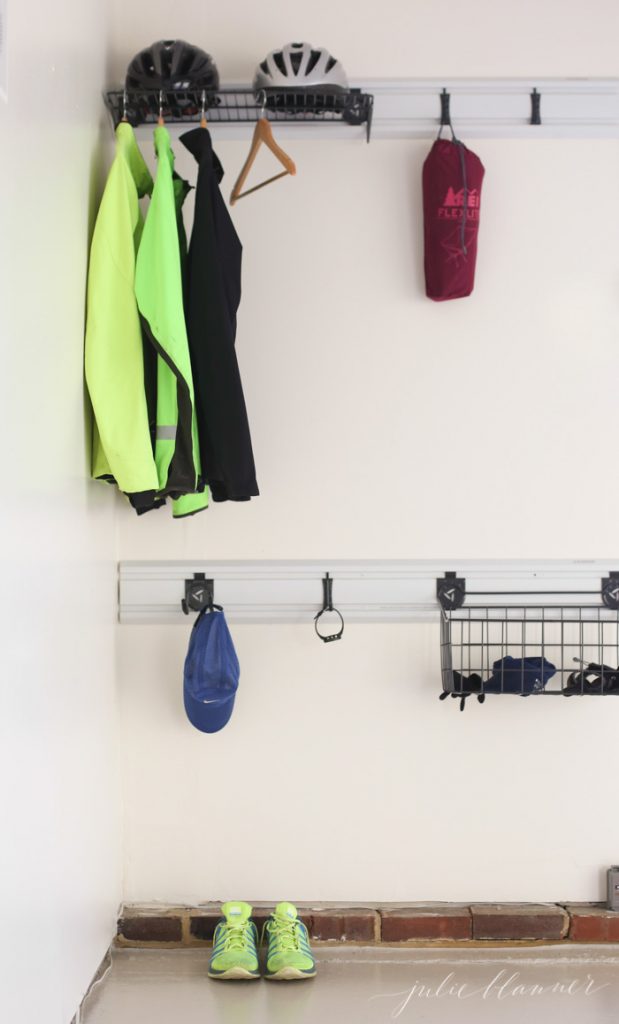 Chris loves trail running. Every Saturday morning he spends a few hours running a nearby trail and comes home covered in mud and sweat. He would lay his running gear throughout the mudroom to dry out, shoes and miscellaneous accessories strewn throughout the already disastrous garage before he'd shower and dedicate his day to the girls and I. It wasn't ideal for either one of us, but it kept the mess from entering the main area of the house. When we started discussing the garage, he jumped on the opportunity to create an outdoor running closet for his gear. I partnered with Lowe's and selected Gladiator storage because the rails are white and it had a lot of options for flexible storage so we could easily update it should his needs change. I have to say, I'm elated. He works so hard for our family and doesn't blink an eye at any of my ideas and wishes for the rest of the house, I'm happy that he has a space dedicated to him and his passions.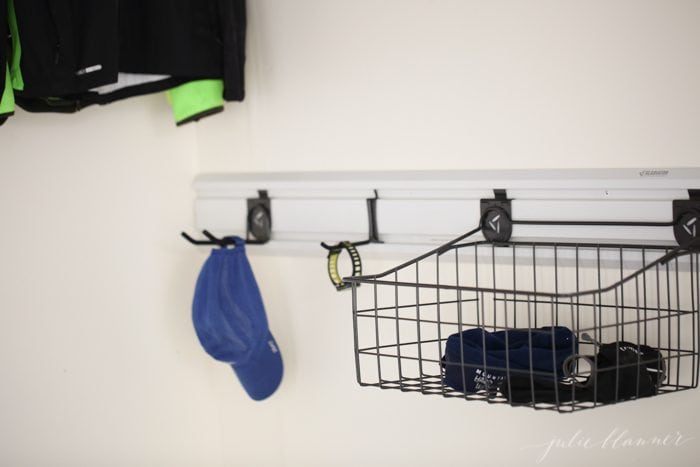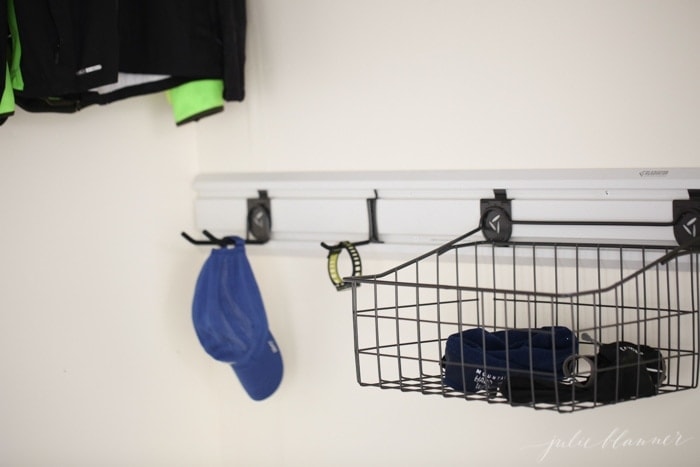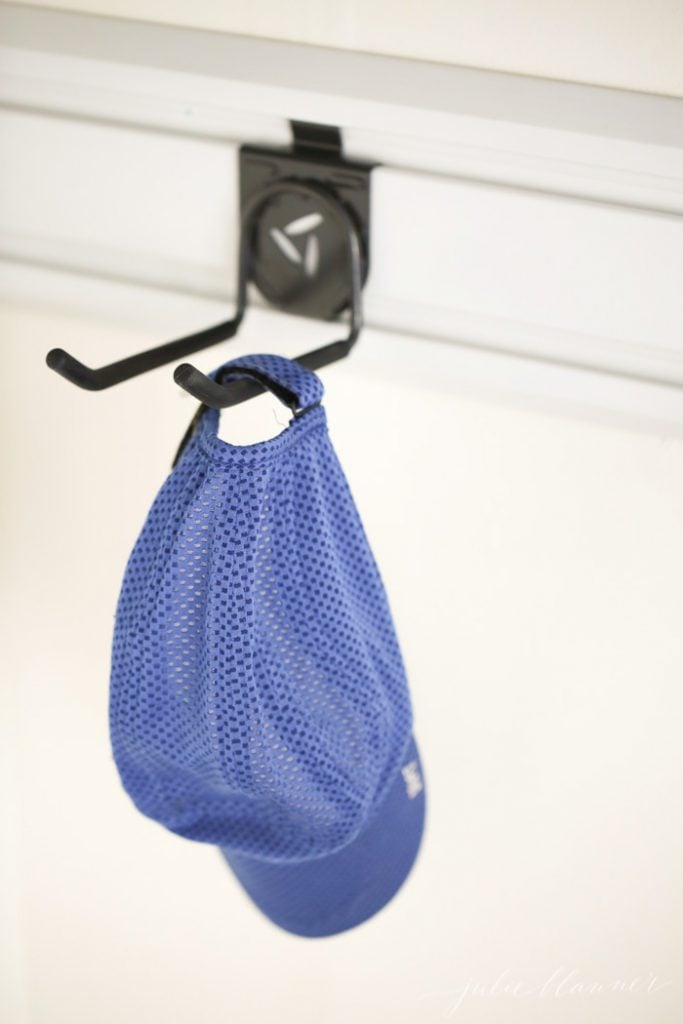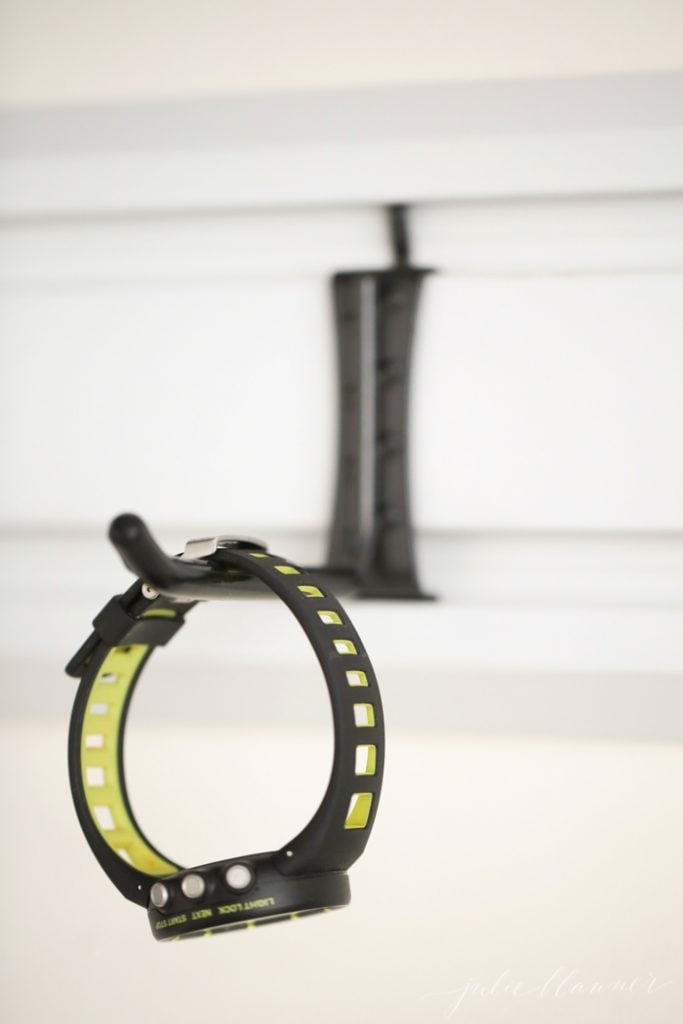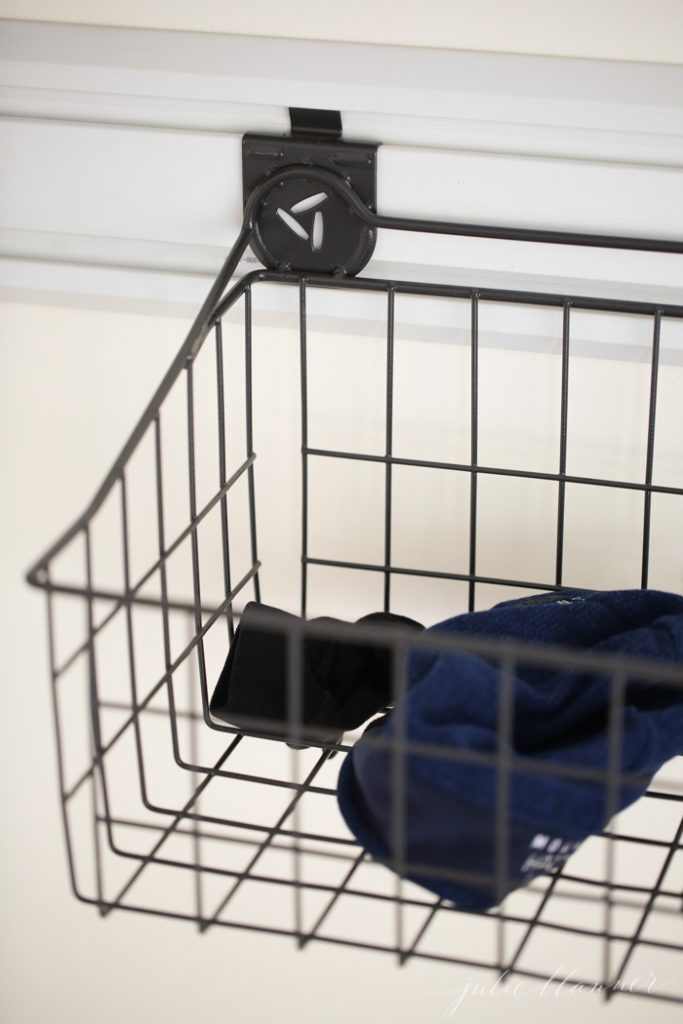 It may not seem like much, but having a little spaces that function well can keep your house in order. He installed a shelf to store our helmets that doubles as a rack to hang and dry his running jackets. Hooks allow his hat to dry and are also great for holding things like a running watch. He's storing miscellaneous gear in a basket and I'm rejoicing that this previous unused/underutilized corner in our garage will help us maintain a more organized home.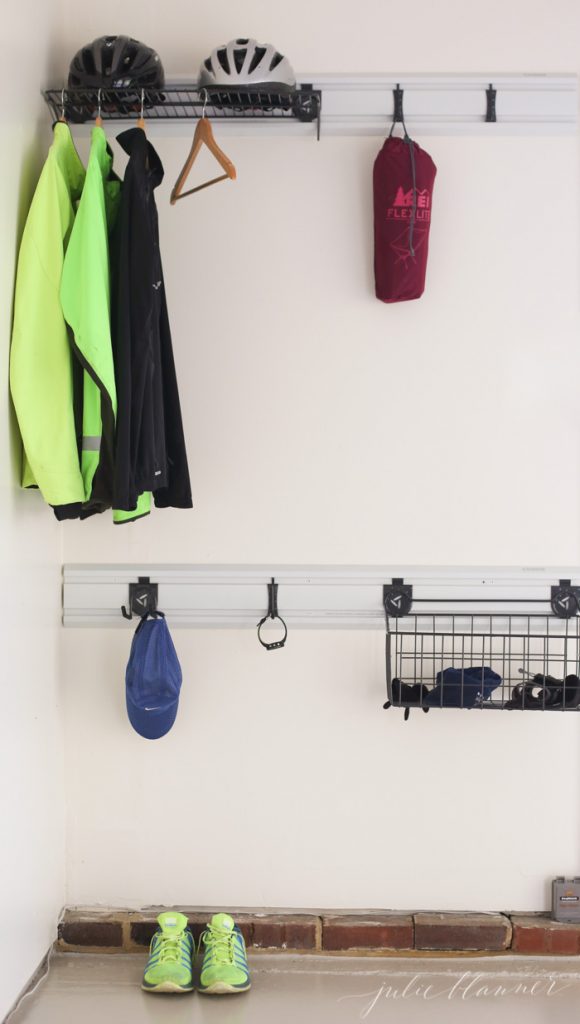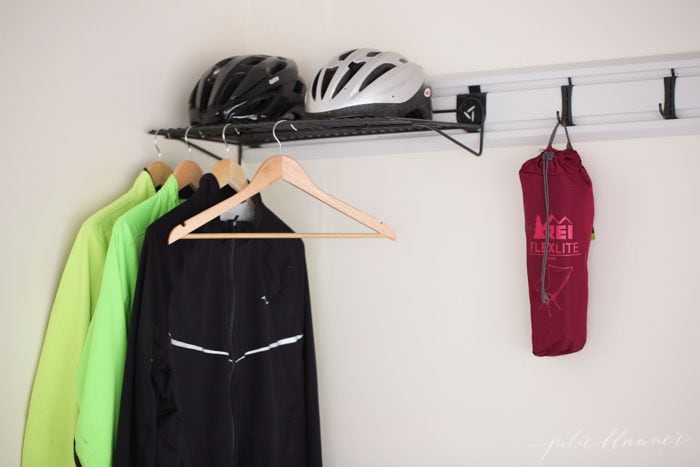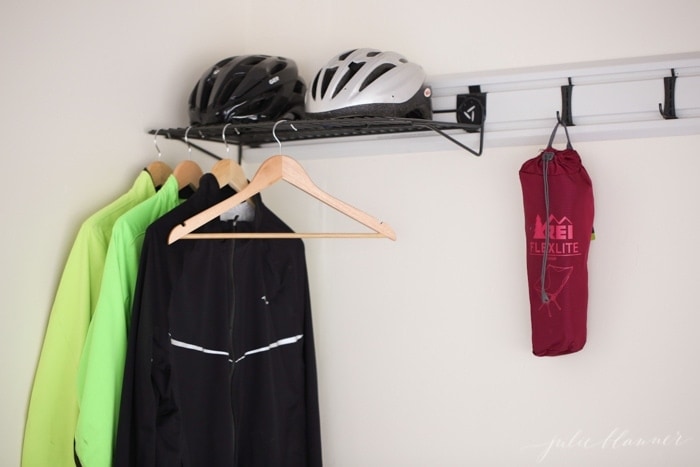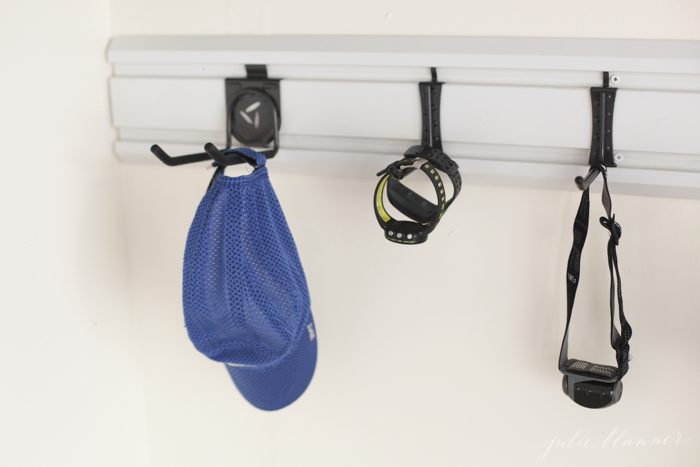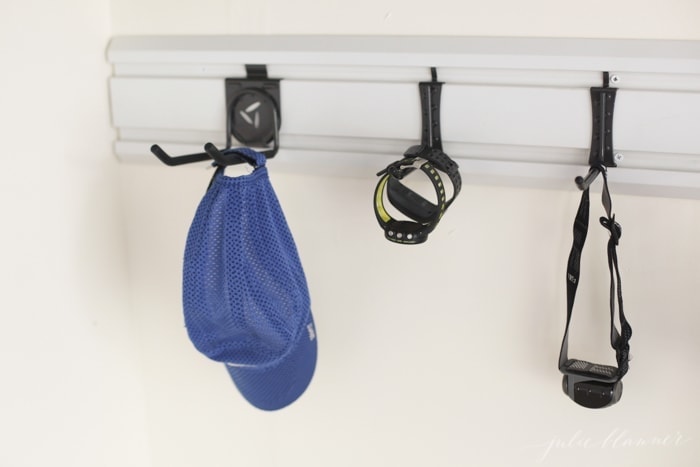 What space do you struggle to maintain?