Over a year later, our home is still a work in progress, but it is not the decor that makes it our home, it's the love we share in it. This Christmas, I wanted to incorporate traditional decor elements my mom used. On our front porch rests an old wooden sled I remember my dad pulling me down the street on to see my friend Liz in the snow when I was just 4 years old. We also lined the front of our home with white bulb lights. I added a blue ribbon to my
preserved boxwood wreath
that transitions with the seasons. I had planned on filling my galvanized planters with miniature trees, but there's always next year!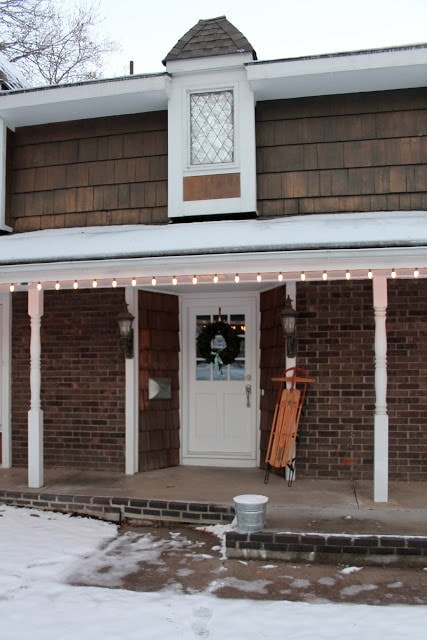 We decided to put our Christmas tree in the hearth room, which has a lodge feel. Sweater pillow cases, faux fur blankets and another wooden sled grace the room. The tree is covered in my mom's angel ornaments, a few heirloom ornaments, and photos of our family. Click here for
this year's gift wrap
that includes fresh greenery and photos.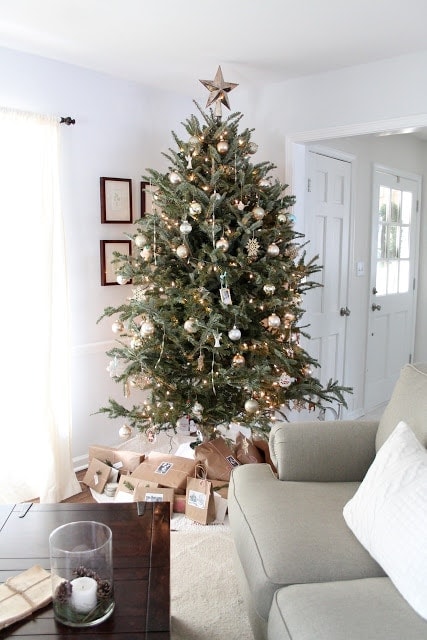 Little touches of the holiday can be found throughout our home, like this trifle dish filled with pinecones Adalyn collected. Click here for more
simple holiday decor ideas
.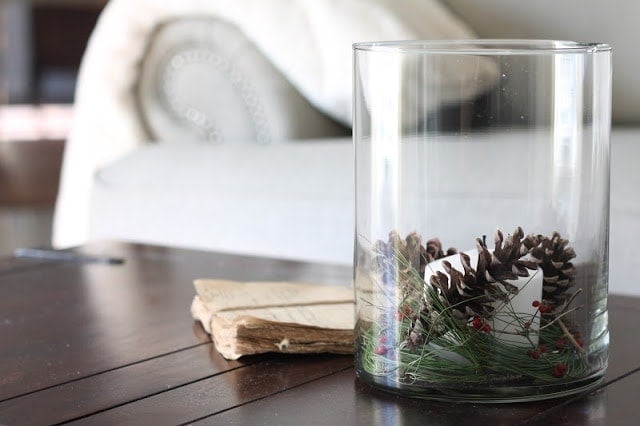 Fresh cut berries and candles along with Frasier fir garland along our mantel fill the living room.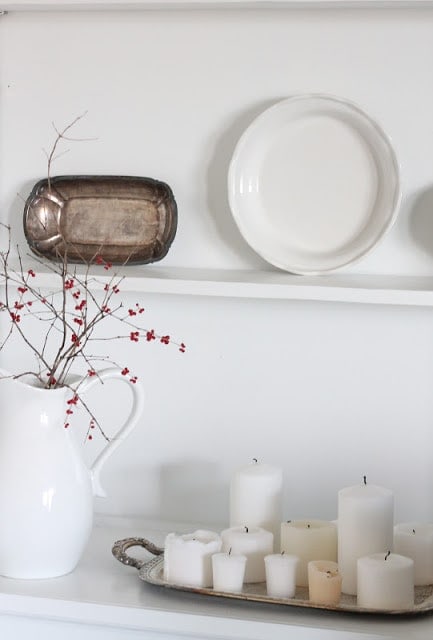 Below, our dining room table is set for a simple dinner with friends.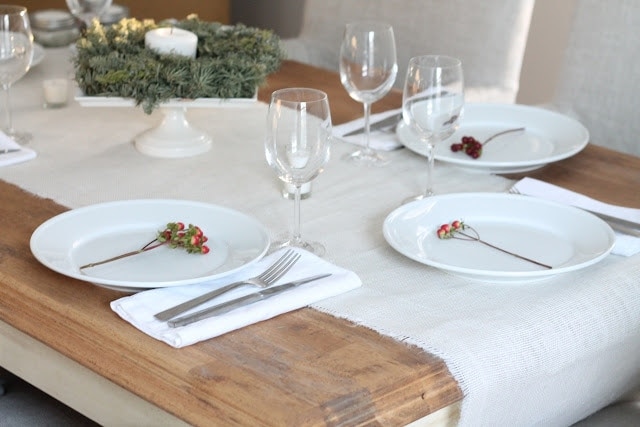 I never knew how magical the holidays could be, until I could see them through the eyes of my nearly 3 year old. It's true, joy is not in things, it is in us. Happy Holidays!