Organization isn't about perfection. It's about efficiency, reducing stress & clutter, saving time & money, and improving your overall quality of life. – Christina Scalise
I couldn't have said it better myself. As I've been sharing a lot of my favorite organization projects, I've received comments like this "I wish you would show pictures with a lot of stuff! It's easy to organize when your shelves are almost bare. Everything looks pretty. Try adding a lot of things and the organization is so much harder."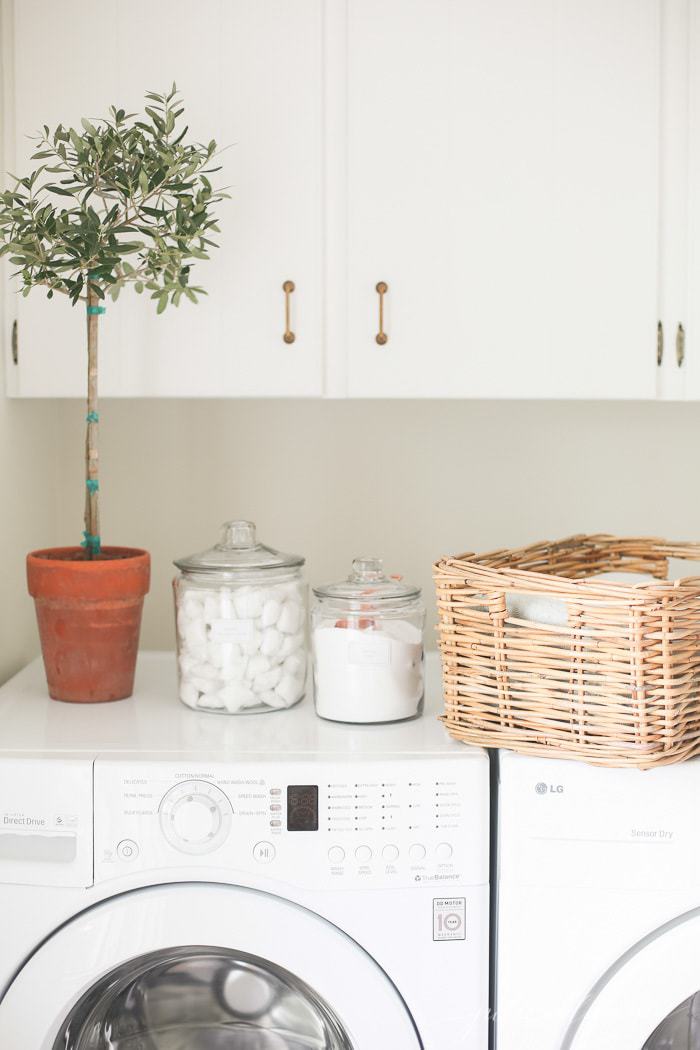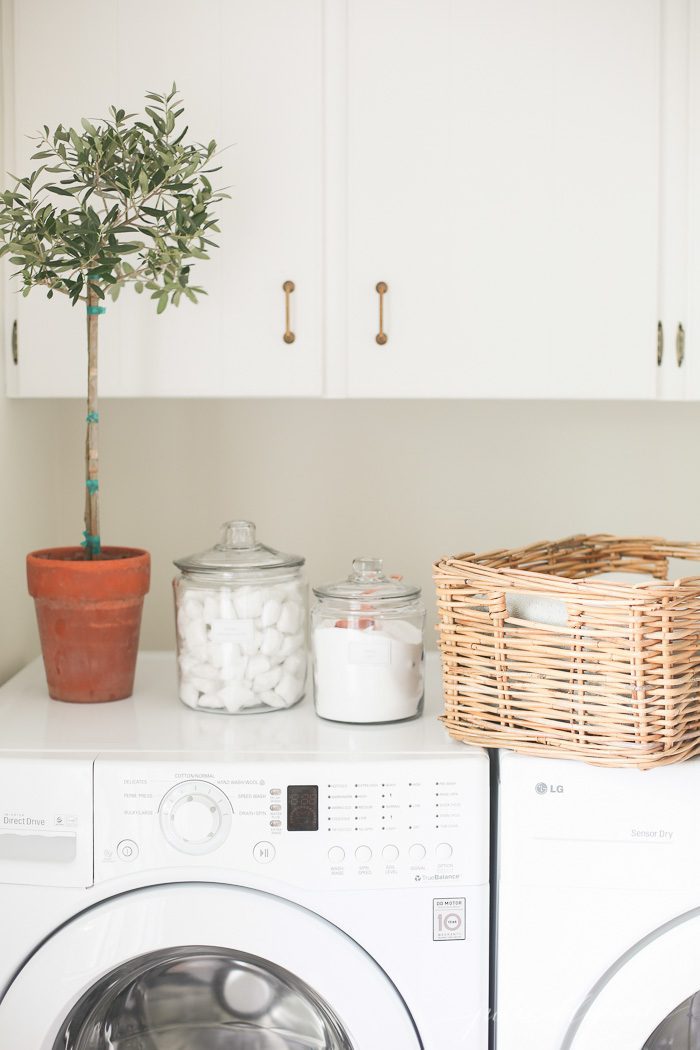 True, adding things makes it harder, but to me, organization often means being thoughtful about what you need and eliminating what you don't. In fact, that's how each and every one of my projects starts, by removing everything from the space, evaluating if I need it, if so, does it belong in this space or is it a better fit in another space and then determine placement.
Sometimes stuff is just stuff. Take our linen closet, for example. It was filled with a plethora of sheets, old bath toys, dried up bath paints and bathroom rugs from our previous home amongst other junk. I realized when I removed everything that we only needed 2 sets of sheets per bed, some bath toys could be moved to the bathroom and the dried paints – TRASH. Why was I allowing them to consume space in our home and my head?
To get you started, I'm sharing my 10 Must Have Organization Ideas to Simplify Your Life:
Use a peg rail – it's a classic, beautiful way to organize a number of things like cleaning supplies, gardening tools, jackets and more!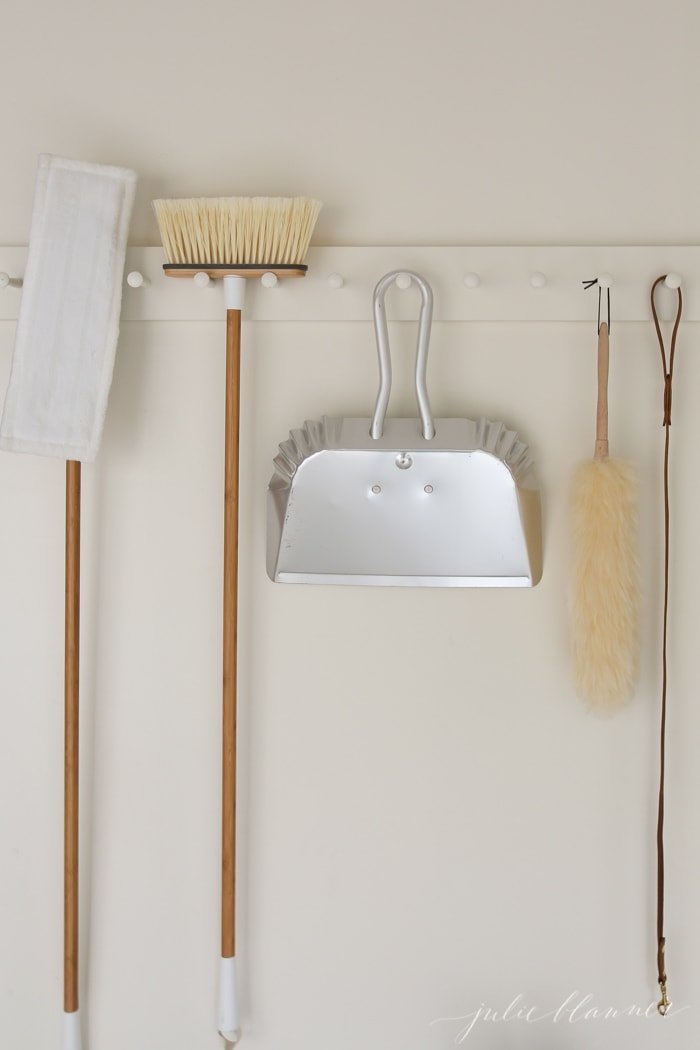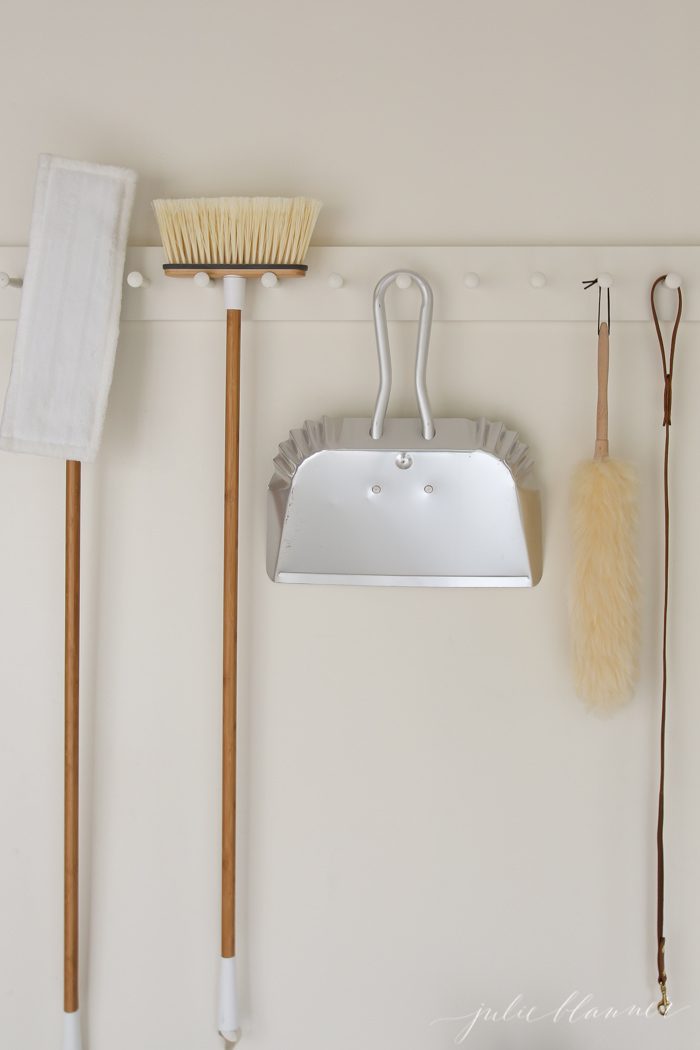 Organize your paint colors for quick touch ups with a printable paint color chart.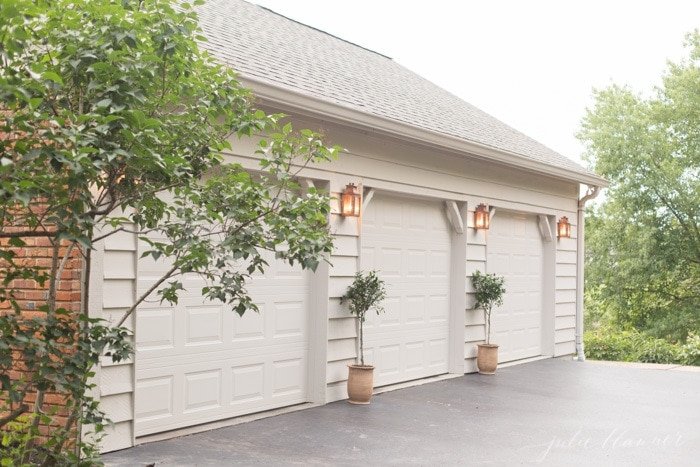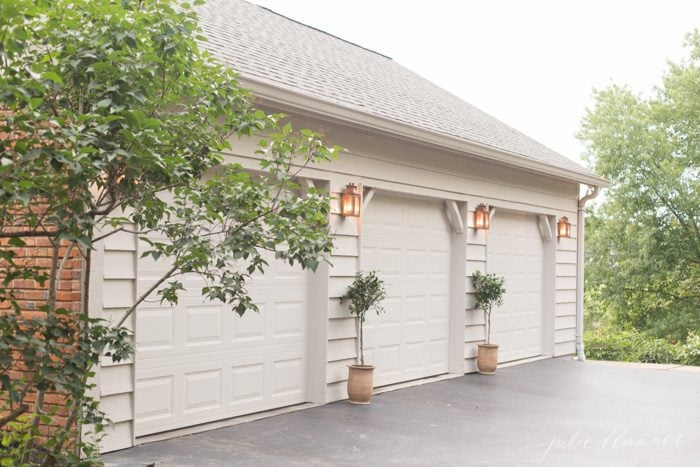 Use easy to tote baskets to organize toys and art supplies in children's closets.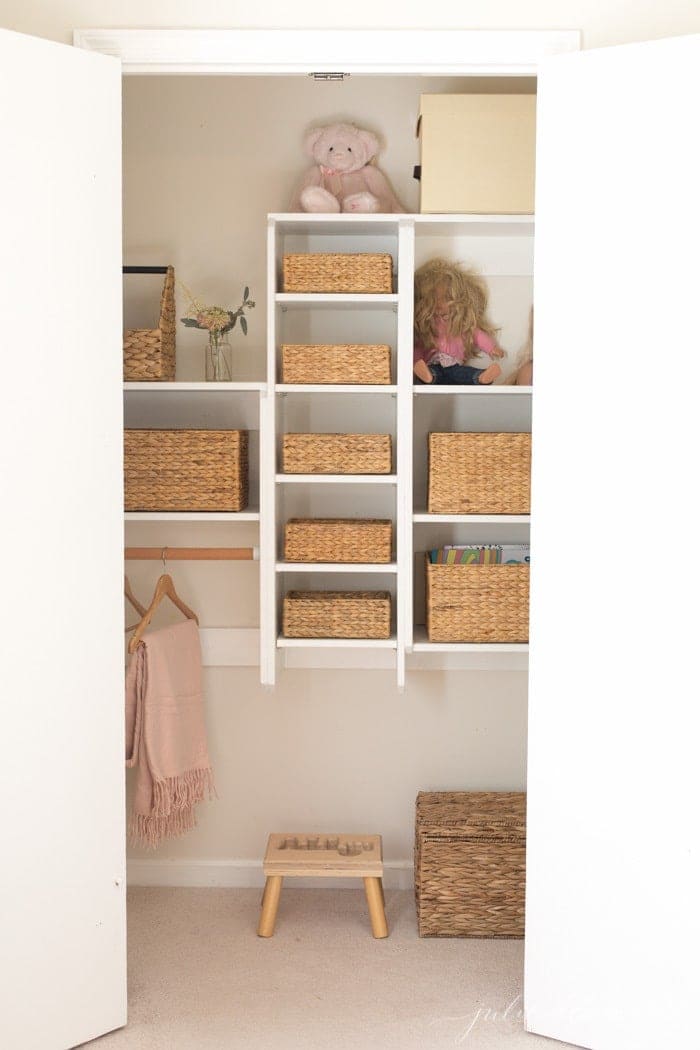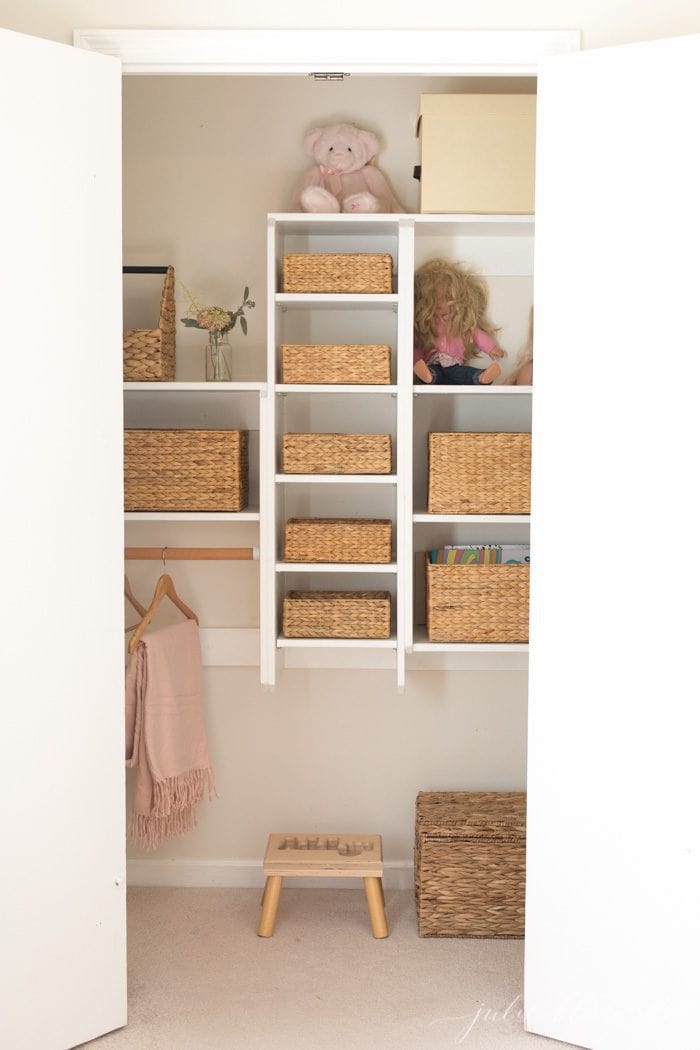 Use drawer and desk organizers to keep pens in their place.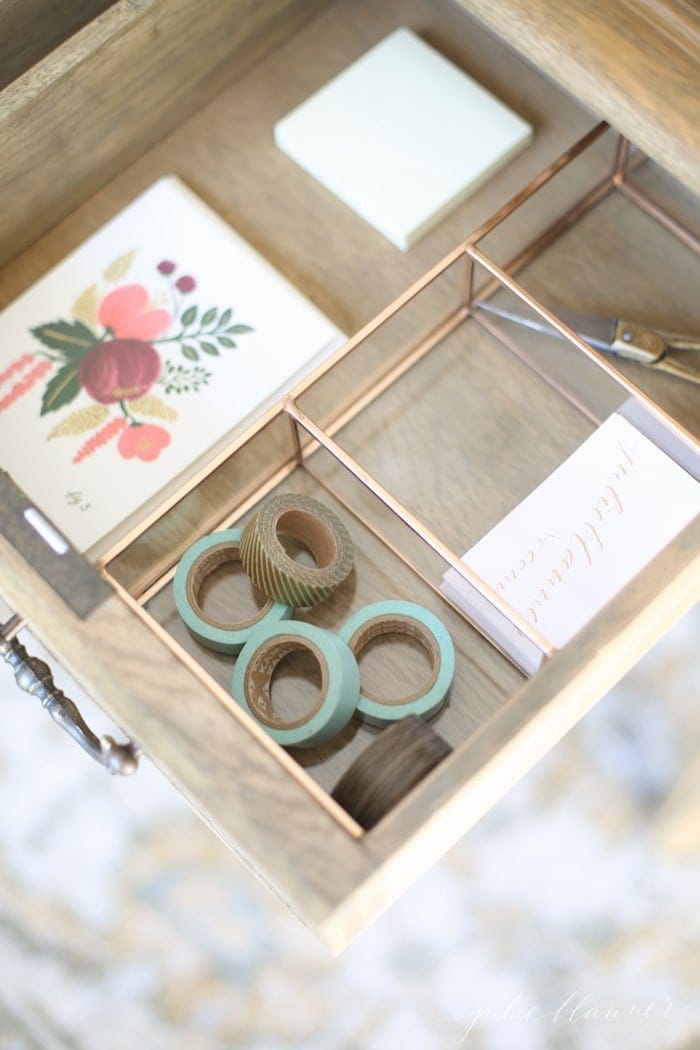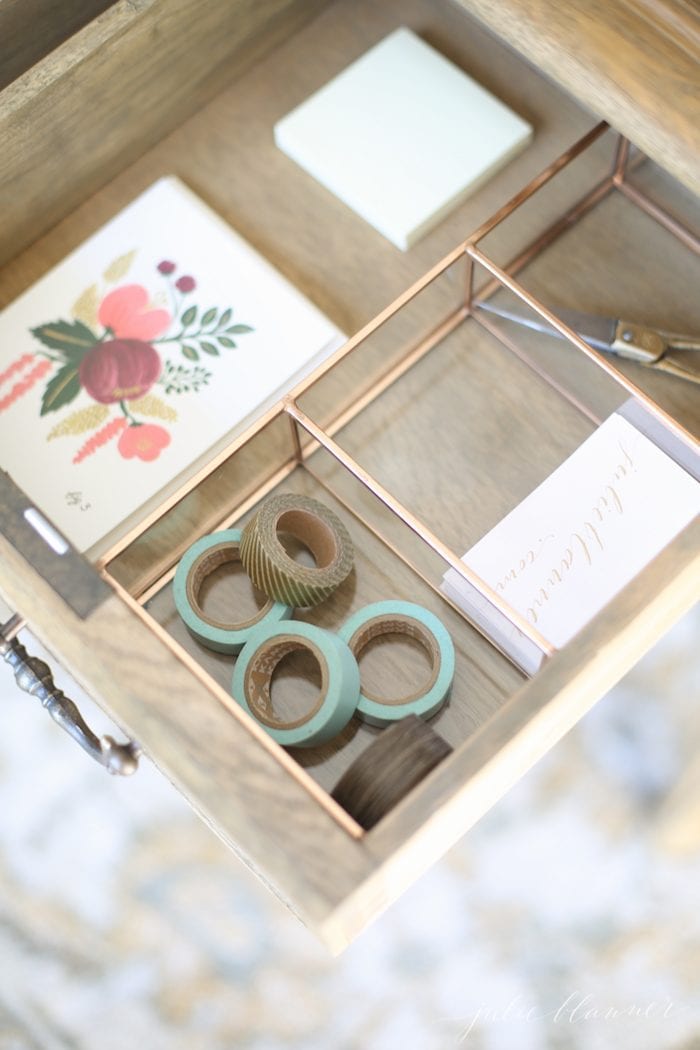 Use hooks to keep coats and hats in tight spaces.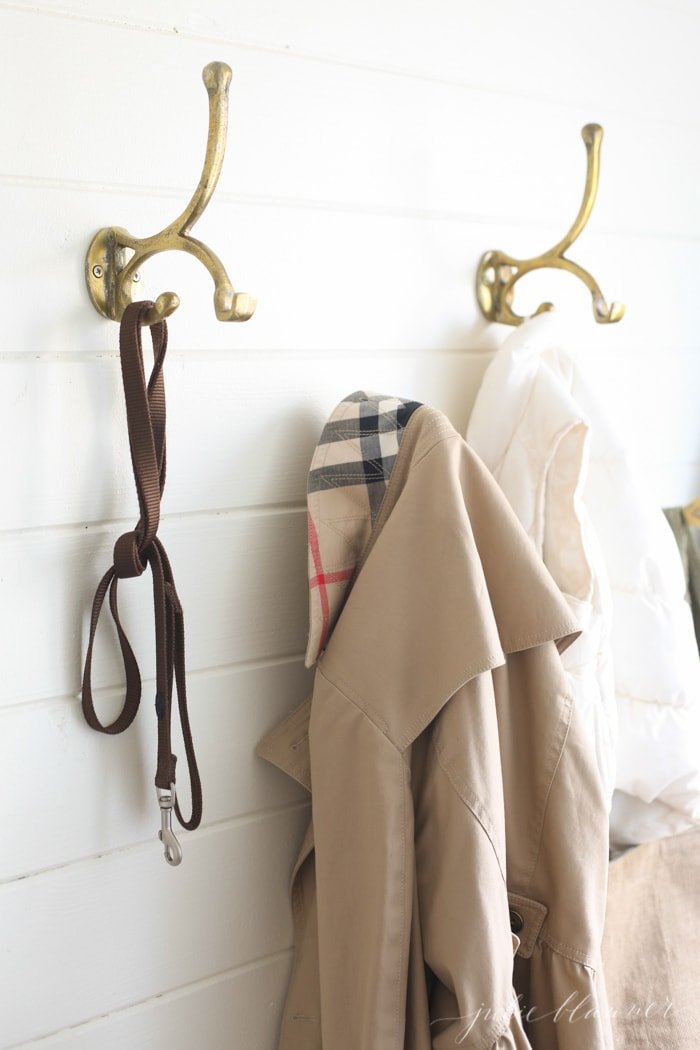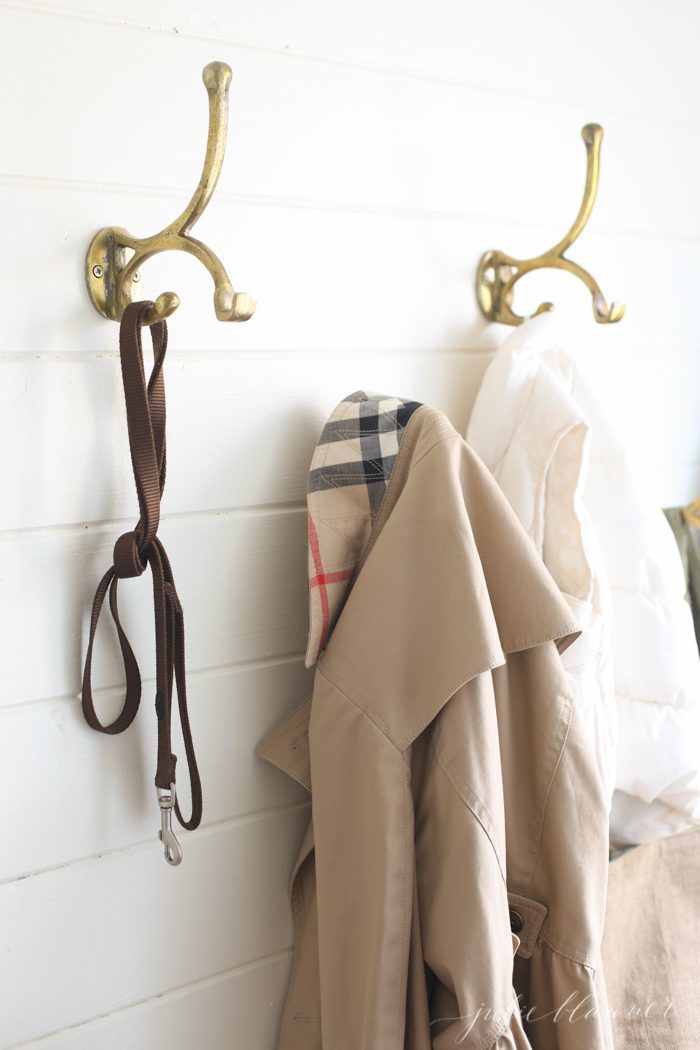 Keep your cleaning supplies in easy to tote bins.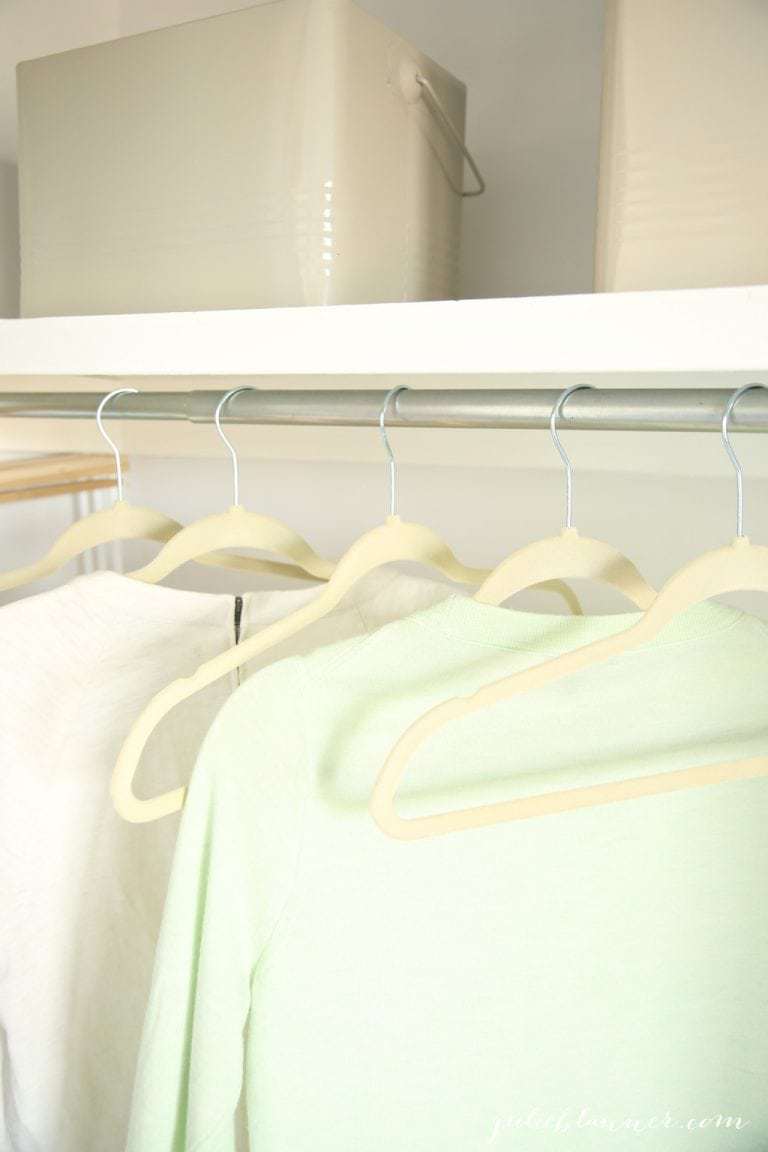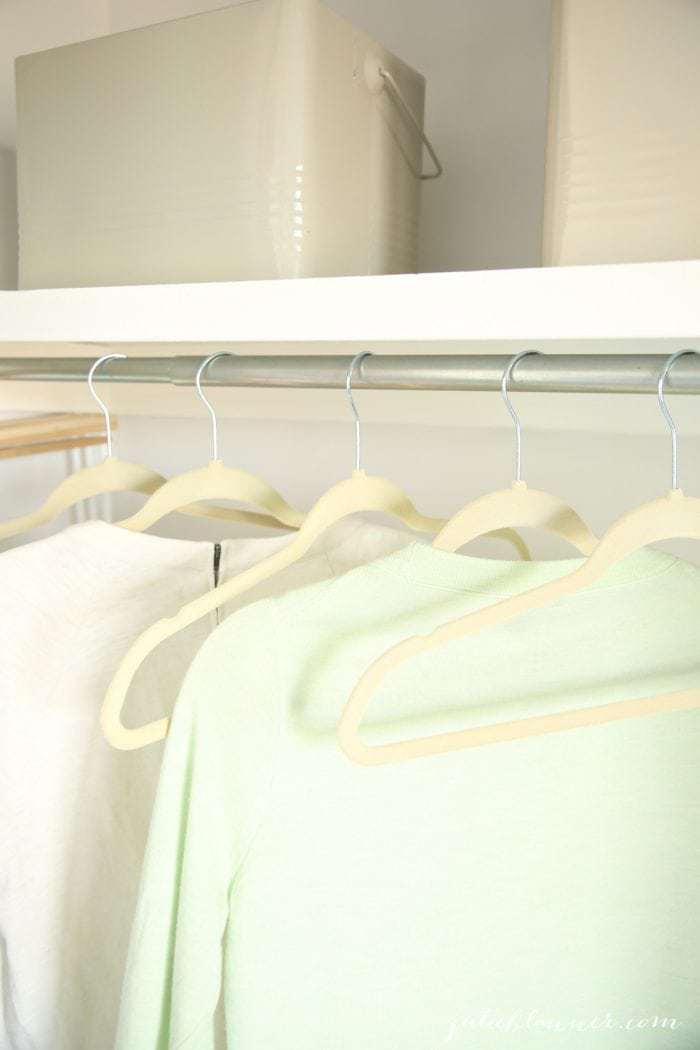 Use scrapbook supplies to label sheet sizes.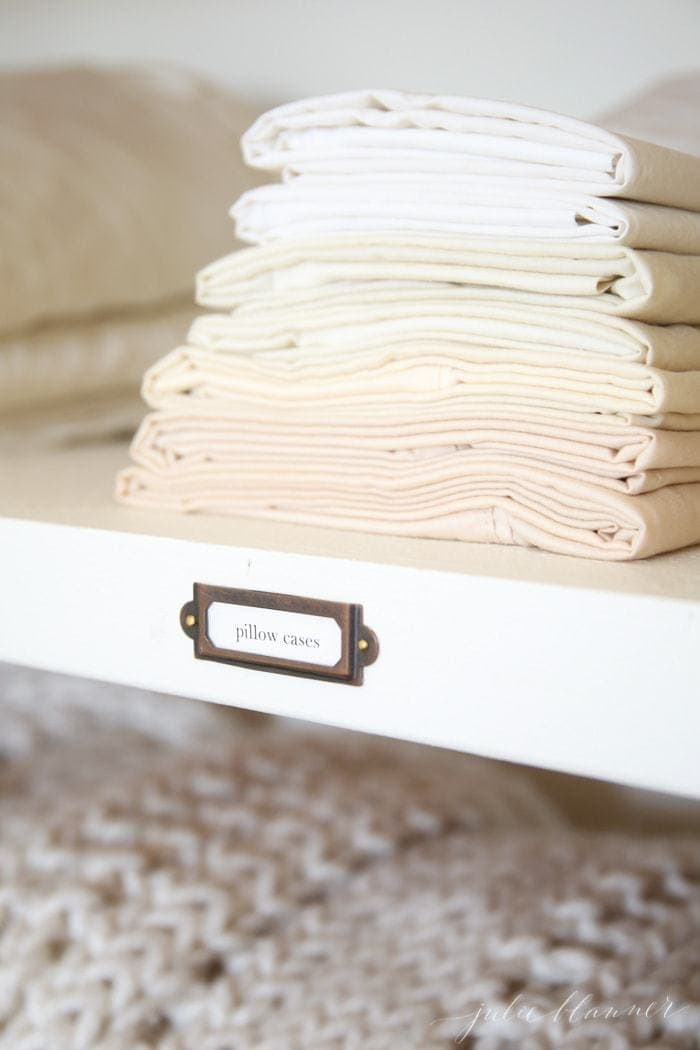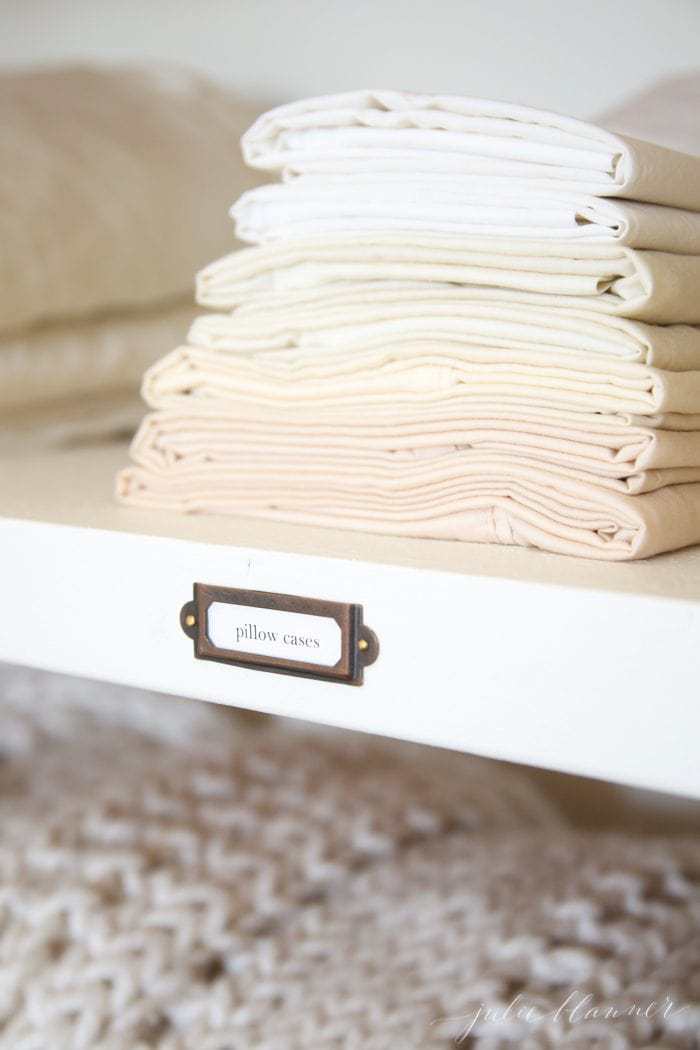 Implement a wall hanging system for toys, running gear, bikes and more in the garage.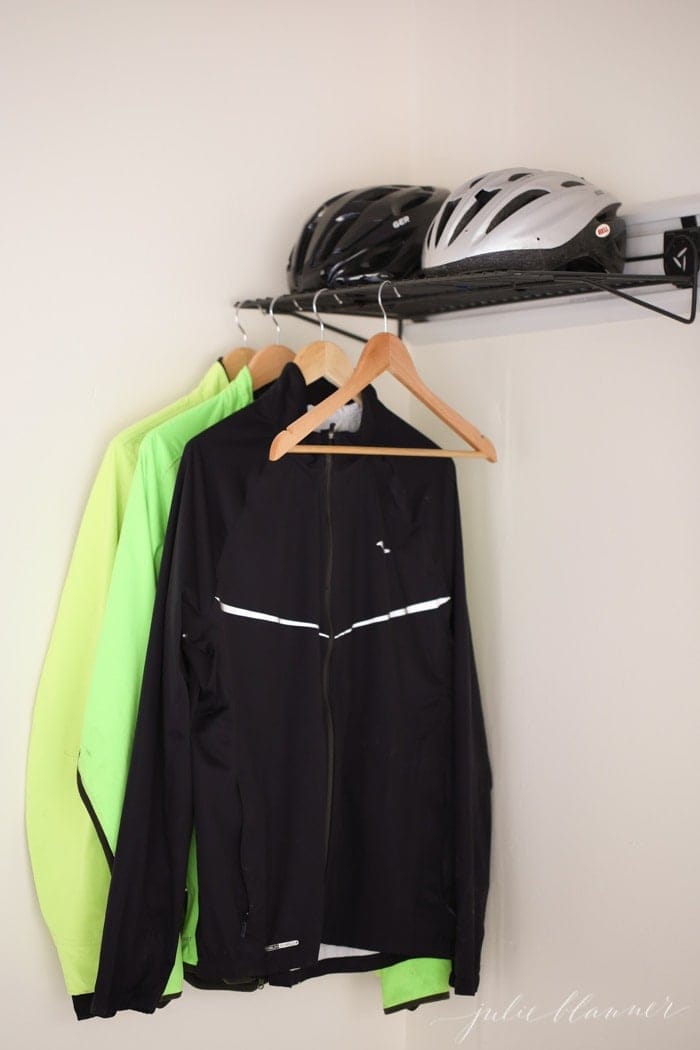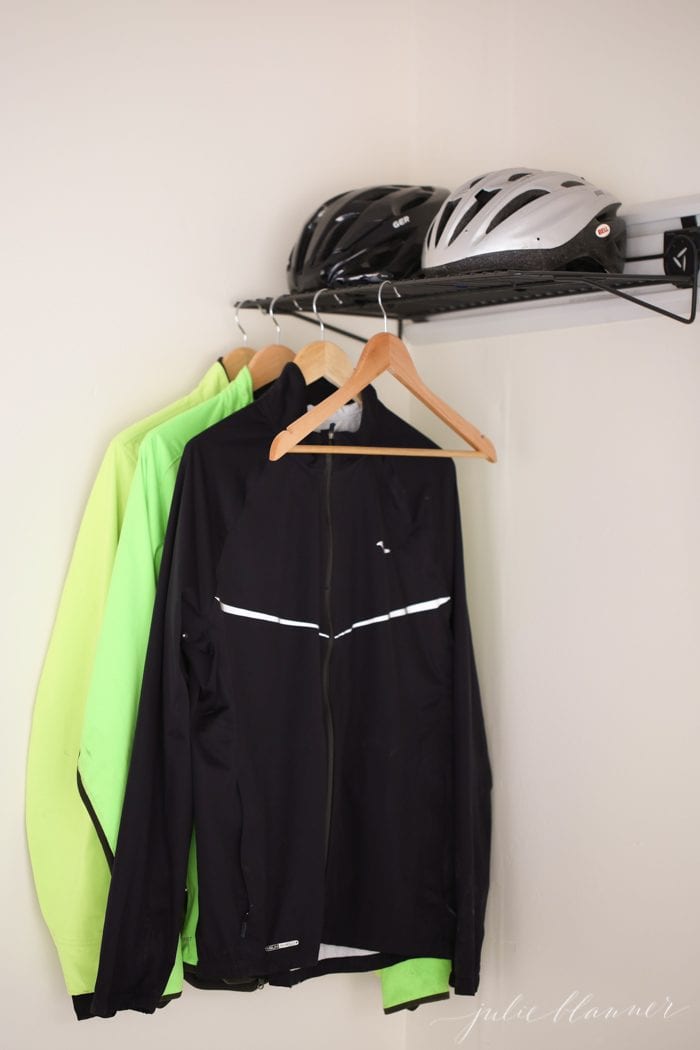 Organize baking supplies in jars.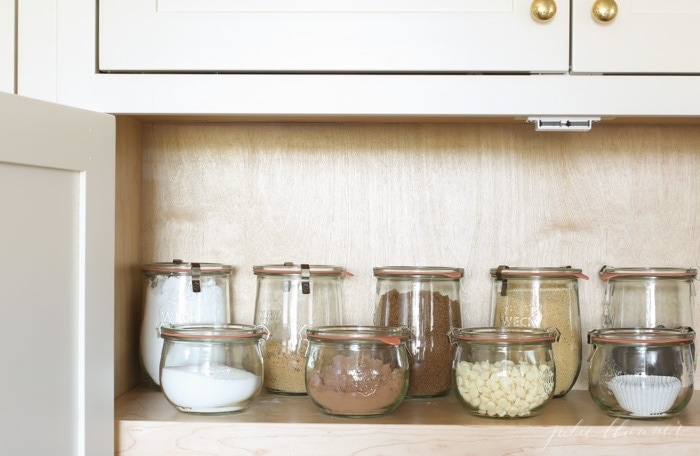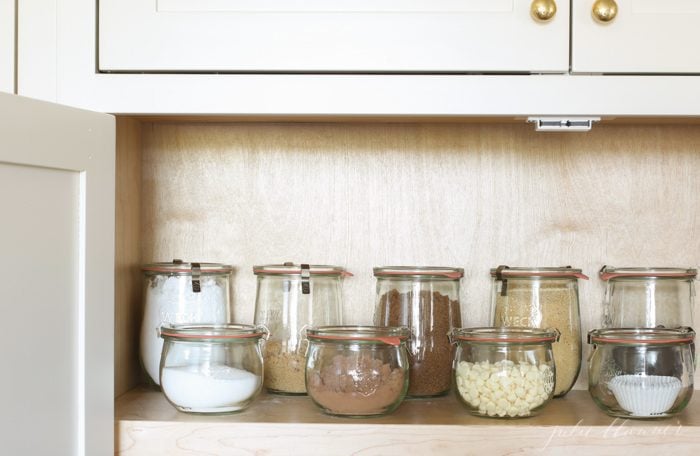 Use labels and jars to organize detergents and natural stain removers in the laundry room.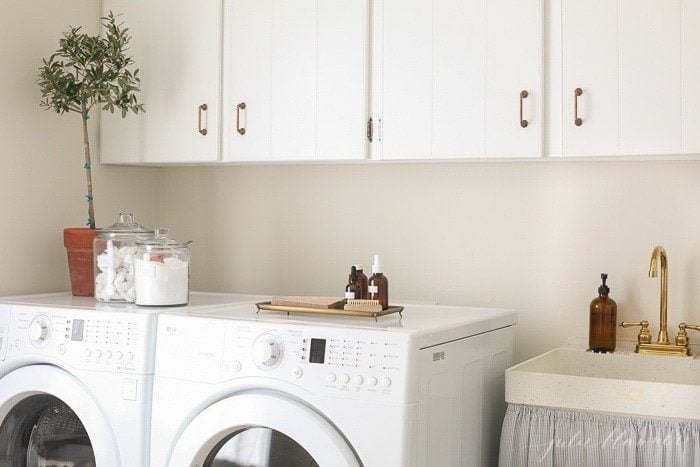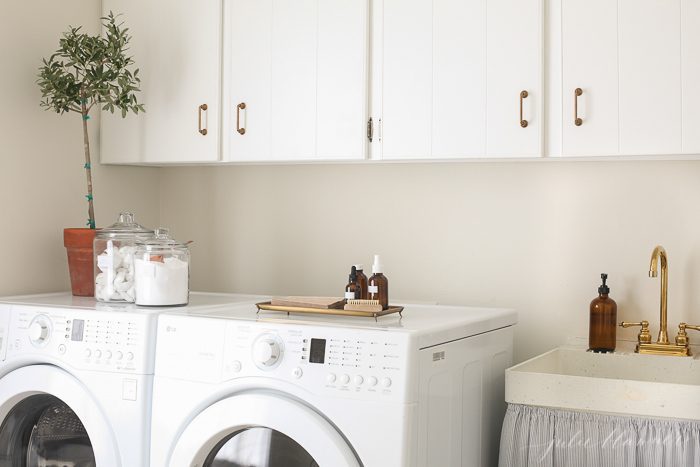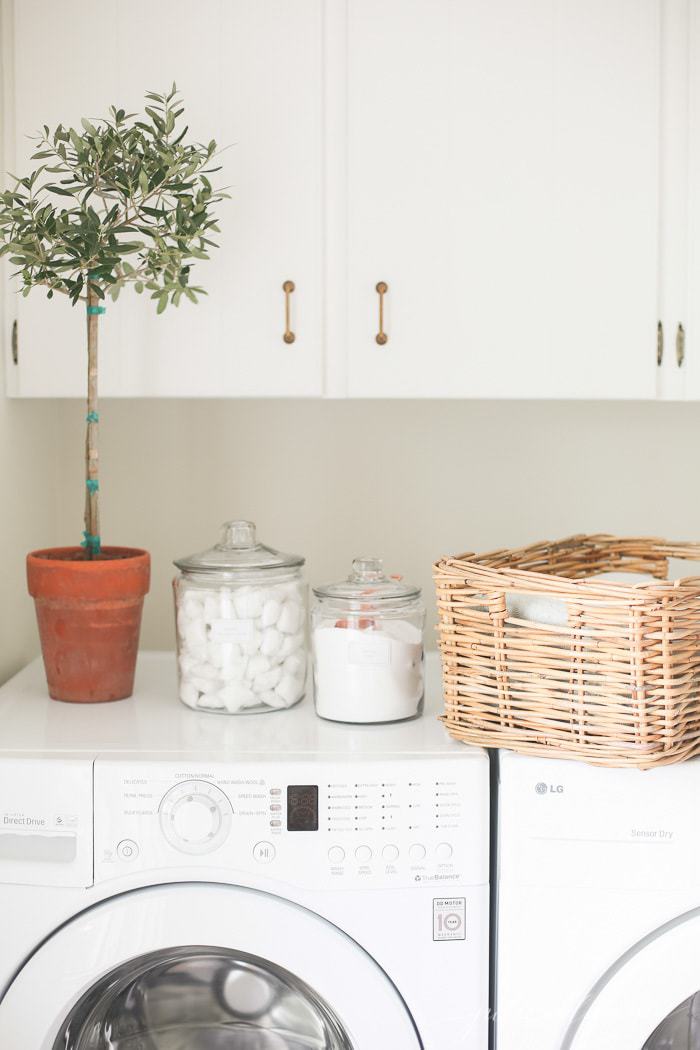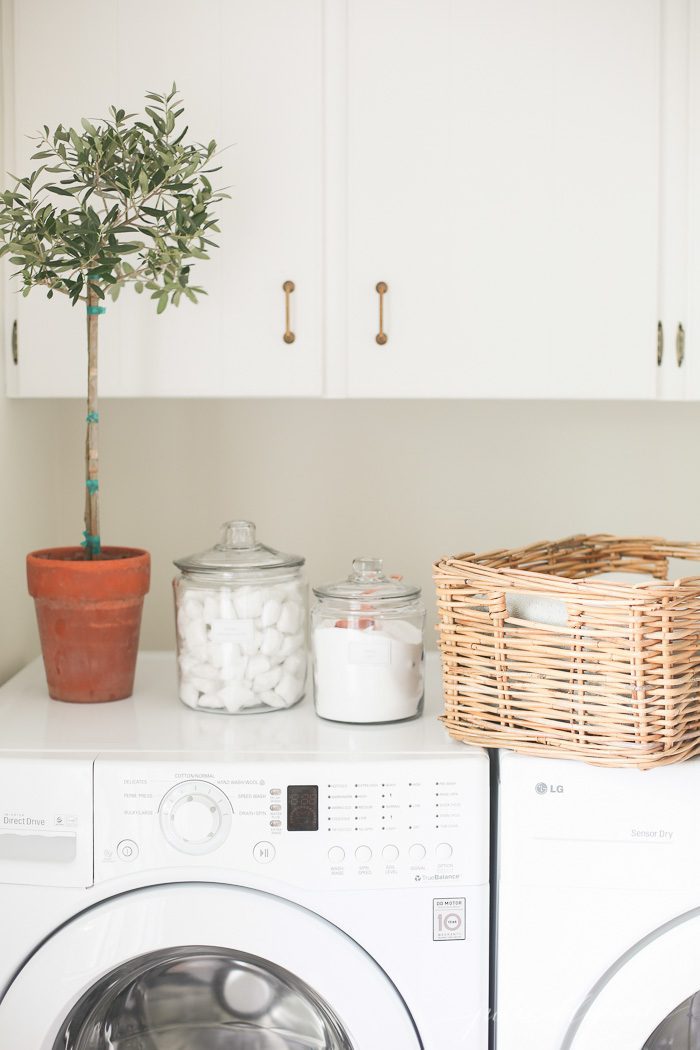 Convert an old piece of furniture into a linen cabinet.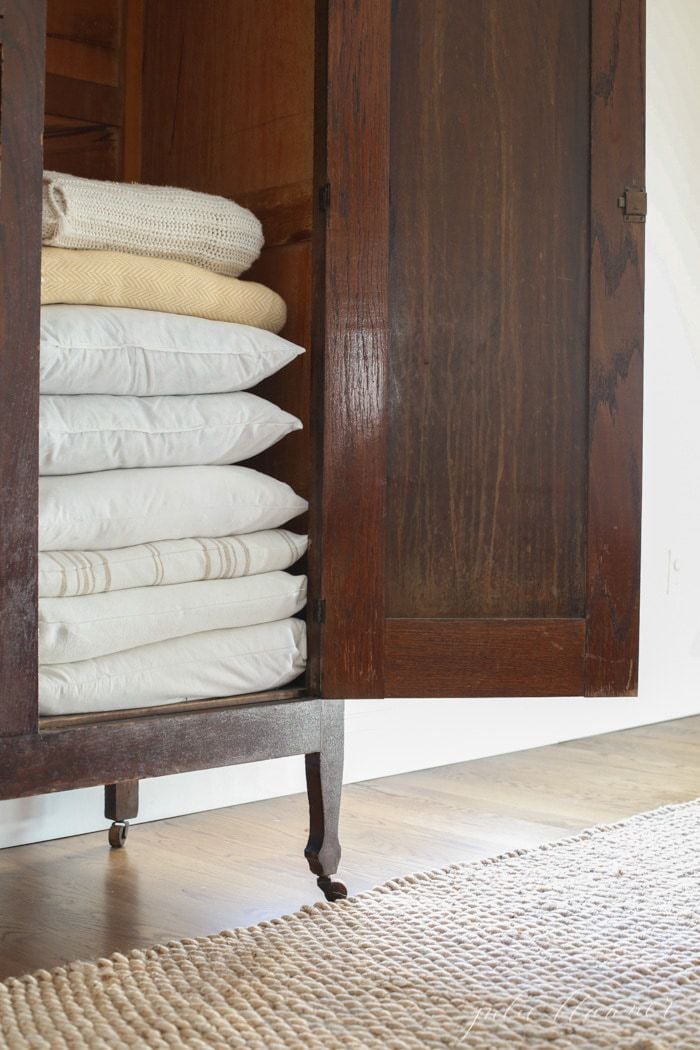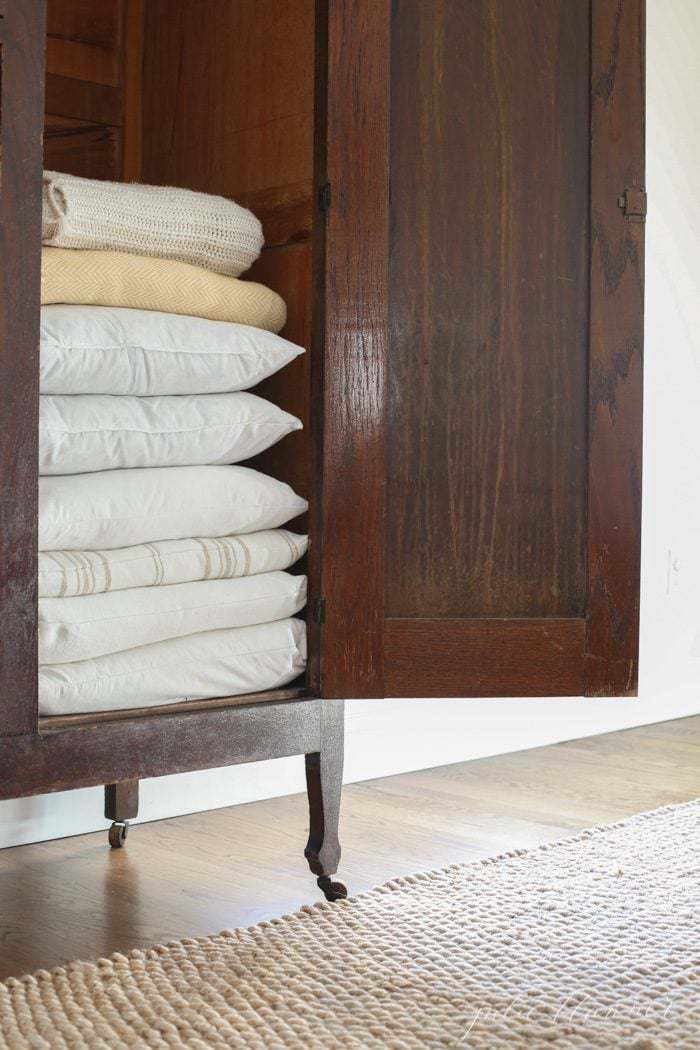 Use your bookcases wisely. This bar cabinet not only stores alcohol, but functions as a bar.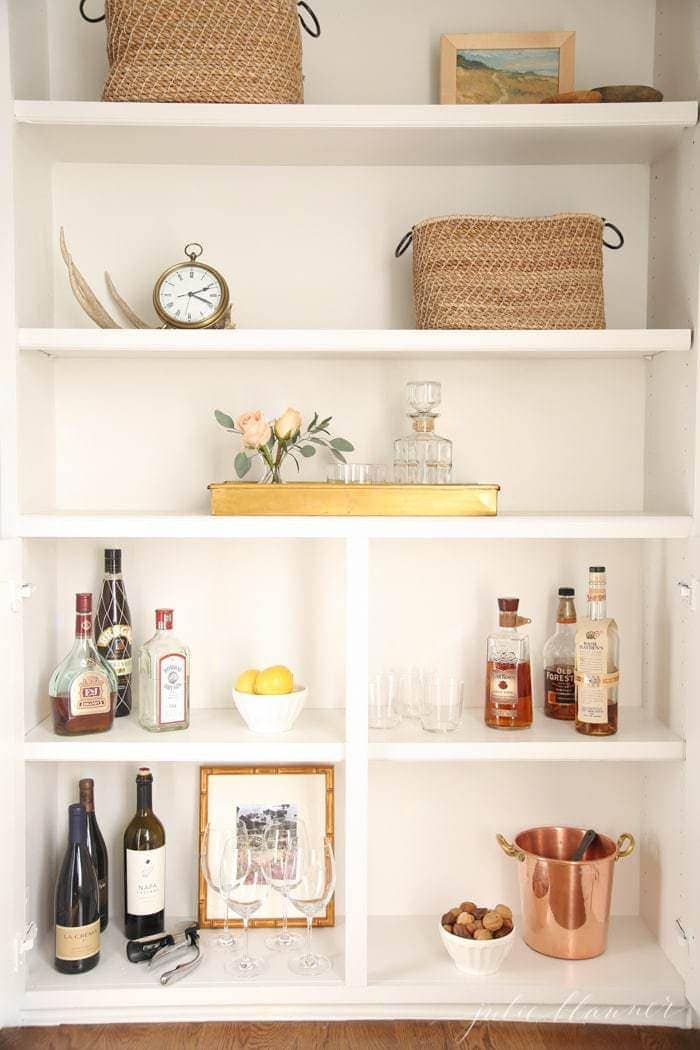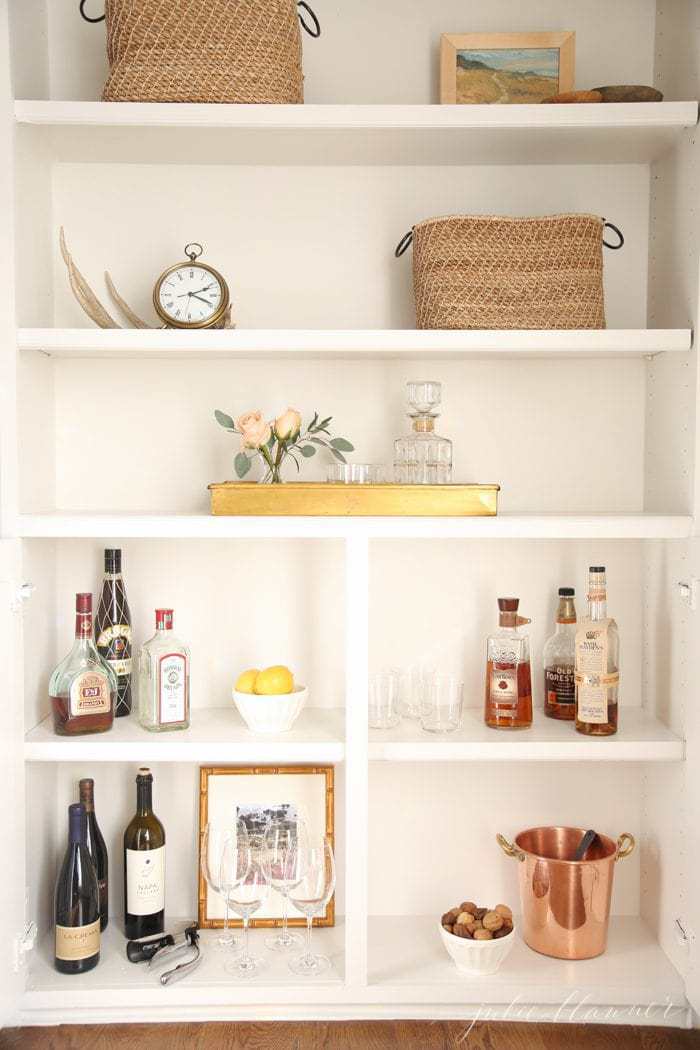 What are your favorite organization ideas / tips? What project should I take on next? I need a little inspiration and motivation!