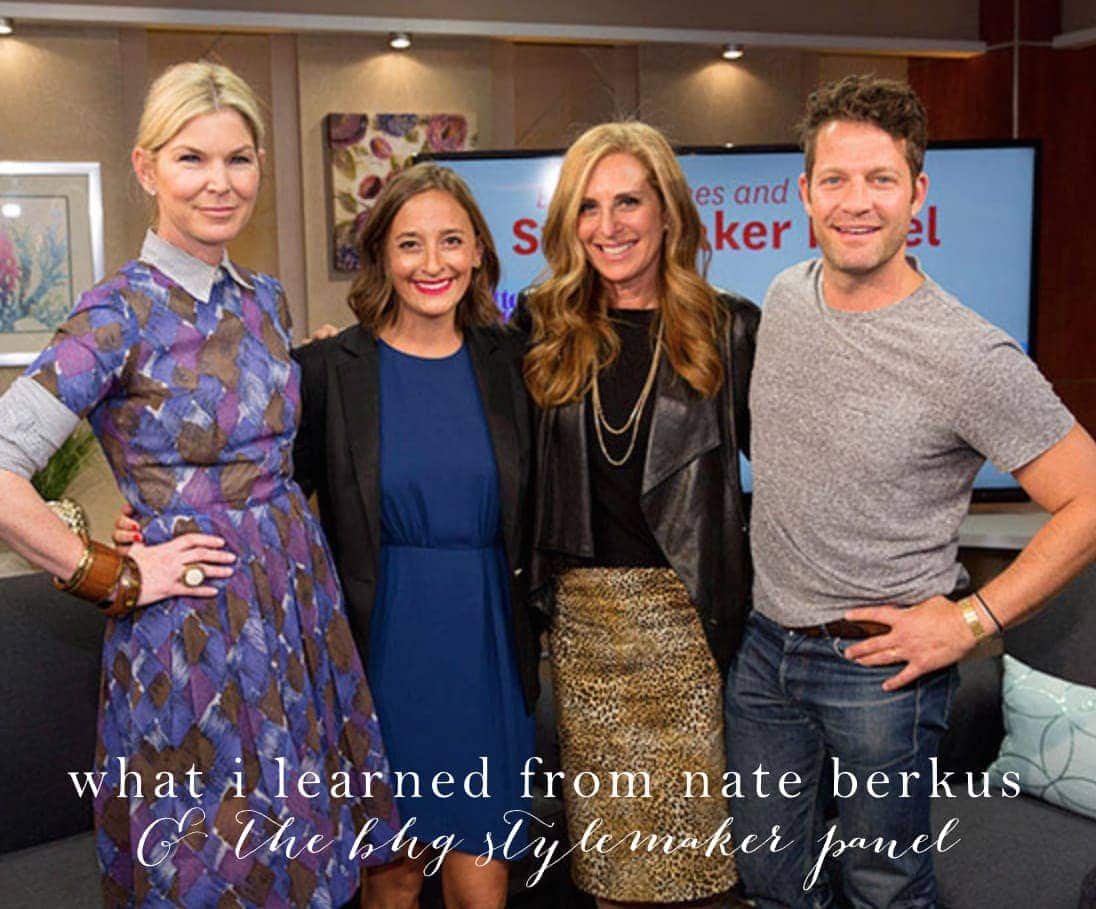 I have so much to tell you about my time in New York City with Better Homes and Gardens last week, but for a little Sunday style inspiration, I'm going to start with Nate Berkus! He hosted a panel of inspiring style setters, including Susan from One Kings Lane, Gaby from What's Gaby Cooking & Gen from Pencil and Paper Co. I appreciate Nate's ability to relate with consumers & provide style at an affordable price. Who doesn't love the gold stapler & scissors from his line at Target or the offering of frames, vases & lamps that are actually attainable?
I learned a lot from Nate & the style panelists, including that he, too, doesn't eat seafood! I thought I'd share a few of my favorite tips for a little something Sunday.
Nate said that home should tell a story about who we are. I completely agree! It's nice to purchase decor from the store for a quick fix, but this is why I don't overdesign our home. I don't want to overshadow the things that are truly important to me. Before shopping, shop your home & look to see if you have any family heirlooms or vacation finds that might fill that need. It may be that you have something you love, but aren't currently using that could be repurposed. What does your home say about you? It isn't surprising with this tidbit that Gaby said that her favorite room isn't the kitchen, but her bedroom, which includes a bed her father-in-law made by hand for them & other personal items. Nate said his favorite room is the bathroom which grasscloth walls are covered in his favorite things.
Look to travel for inspiration. That's precisely what Susan does. She travels the world to go to market & hand select beautiful pieces that will add warmth to homes.
Edit. This tip can be difficult, but will result in a home that's uncluttered. If you don't love it, eliminate it. Of course this was one of my favorite takeaways!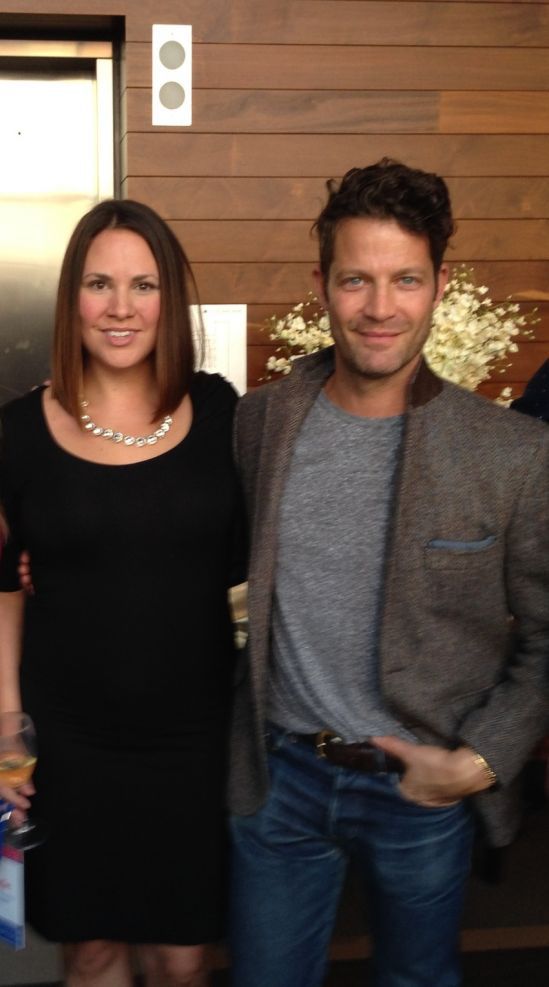 I was glad that I decided to put my camera down & just take it all in this year, hence the cell phone photos! My apologies, Gen! I guess a front row seat has one disadvantage! And please, no judgement on my smirk, but I had to share! Can you blame me? I look forward to sharing more from the BHG Stylemaker event, but it's time to decorate my home for Tuesday's fall tour. I hope you'll join me then!
Julie
* first image courtesy of Avi Gardener