As I stare at a pile of pillows I'm stuffing for the change of seasons, I felt compelled to take a break and write tonight. Yes, for me, that's taking a break. I find sharing our home, recipes and experiences with you somewhat therapeutic. Today I learned that a group of neighbors gathered last year shortly after our offer on the house we live in now was accepted, to read my blog post. I remember Chris receiving a call from our realtor asking me to remove it, to which I refused. I was willing to move onto another house, but wasn't willing to write anything but my honest thoughts. It was never my intention to hurt the owner's feelings. In fact, I assumed given that they had 4 little ones themselves and they had only lived in the house for a few short years that they thought the same – it was a fixer upper. Those two words were brought to light tonight in yet another "it's a small world" conversation. Word had traveled far beyond our neighborhood and managed to get to us a year later. I took a moment to reflect on it and wondered if I would have said or done anything differently. Maybe, maybe not. The absolute last thing I ever want to do is to upset or embarrass someone. But even more, I cannot tell or live a lie.
To date, we have given up countless hours, thousands upon thousands of dollars, time with the girls and vacations to make the house we purchased a home and we've just made a dent. I'm not looking for any sympathy. I knew what we were getting into, we had an inspection. But I shared with excitement when we purchased our house last spring, calling it a "fixer upper", sparking backlash. As someone on GOMI so kindly wrote, we purchased a "very average 70's Tudor". To say it was move in ready or our dream home would be dishonest. I'm not beautiful rooms that happen overnight or a move in ready house that needs little tweaks. I'm into making what you have work, without starting fresh and purchasing all new furniture or repainting every year. I like to find little ways to make our home more functional and beautiful in the few spare moments we have so that we can celebrate the everyday. I am slightly uncomfortable knowing that dozens of neighbors were talking about me without having met me, but I'm also confident that I live my life authentically. I am appreciative that you stop by day after day to find inspiration or share your experiences. Thank you. Now onto the fix…
Since I was a tween, I have adored the style of Nancy Meyers. If you recall your favorite movie houses, you may realize that Nancy Meyers had her hand in each and every one of them. For me, my love affair for a timeless home filled with character began with Father of the Bride. Though the movie is now 24 years old, this kitchen is still very relevant – wood table, beautiful painted chairs, neutral walls and french doors.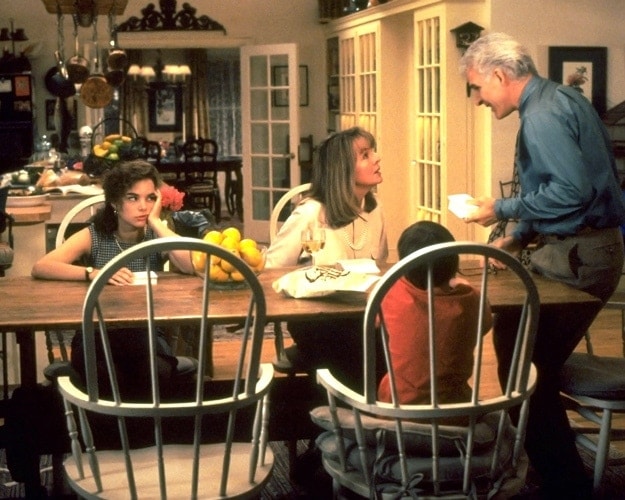 BUENA VISTA PICTURES/COURTESY EVERETT COLLECTION
Something's Gotta Give. Seriously. It does. I'll always remember this movie because it was the last I watched with my mom while she was receiving chemo. My mom was modest and I found the movie slightly uncomfortable to watch together, but I loved sharing a 5″ screen holding her hand taking it all in and taking a diversion from reality. I adore Amanda Peet and thought Diane Keaton was incredibly charming in the film – almost as charming as the home! Inside and out, it was beach house perfection! It is truly my dream house, on a smaller scale. There's nothing that I don't love in this movie "house".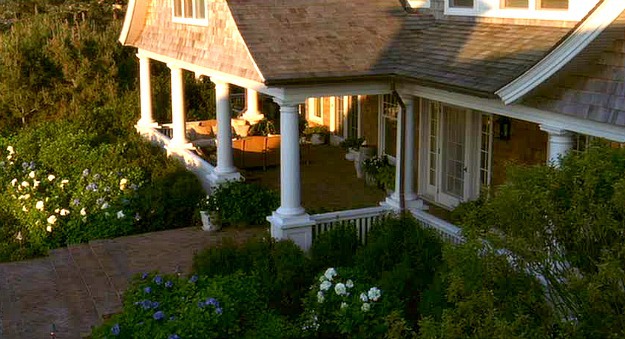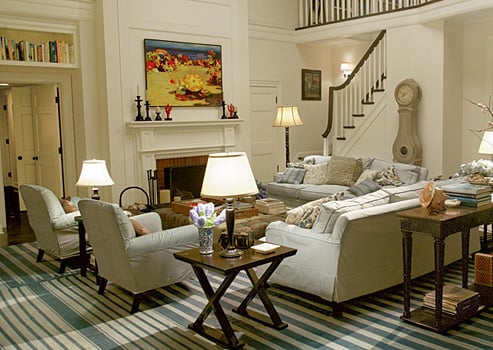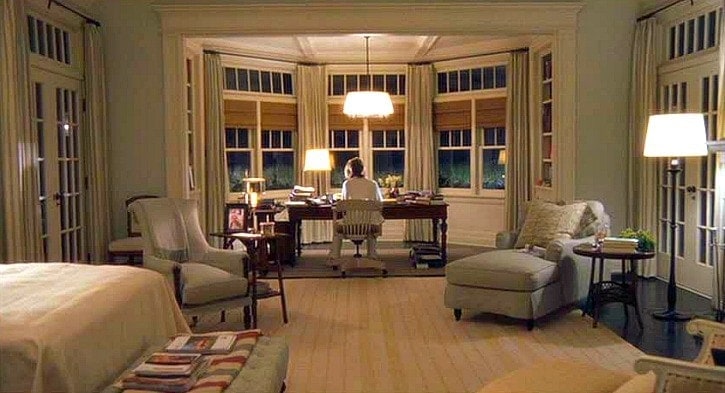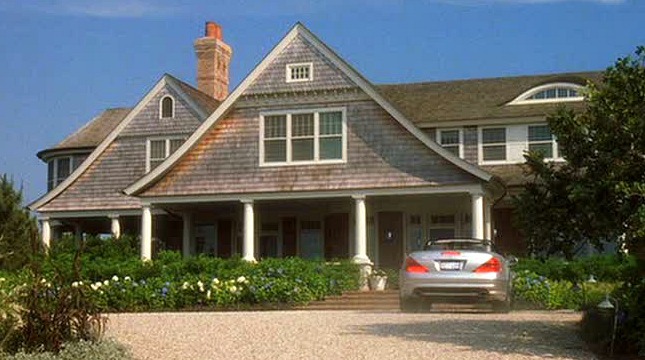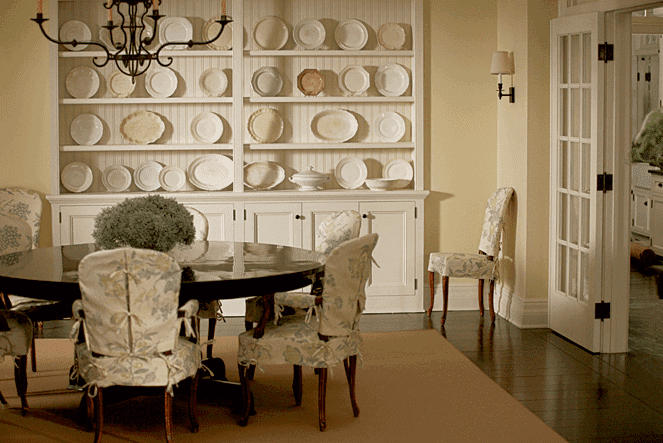 The kitchen and garden in It's Complicated have my heart. As if her adorable bakery wasn't enough.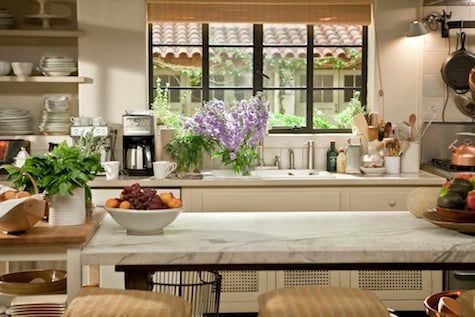 UNIVERSAL PICTURES
While I didn't care for the movie The Holiday itself, I can watch time and time again just to soak up that pretty little cottage.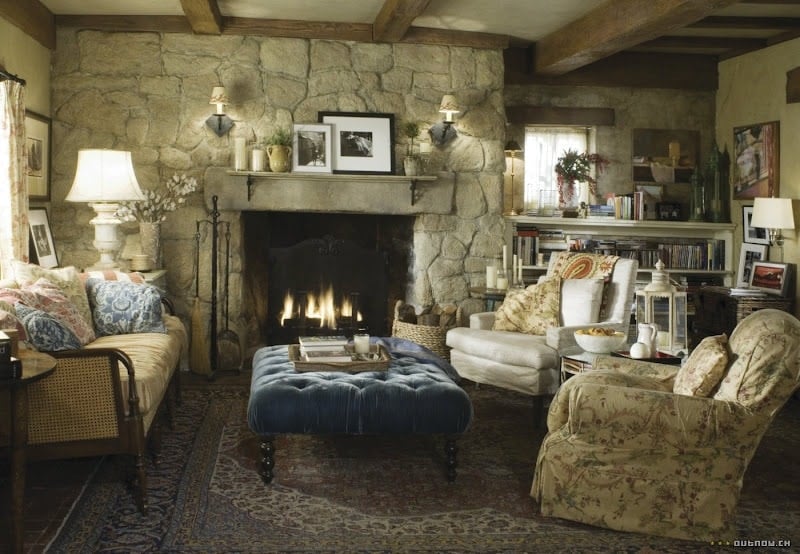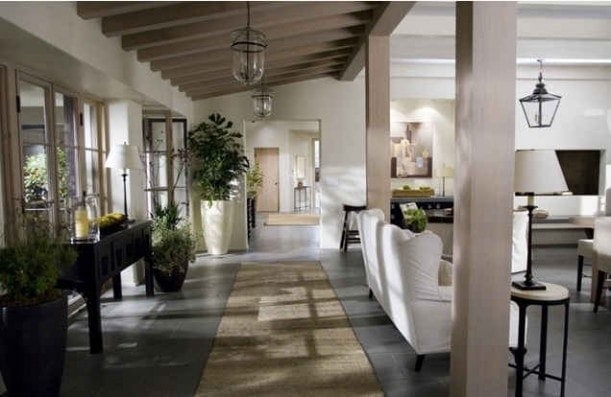 And finally, Nancy Meyers latest film The Intern. While the offices are far more modern than my taste, she has done it again! I look forward to seeing it and soaking up plenty of design inspiration.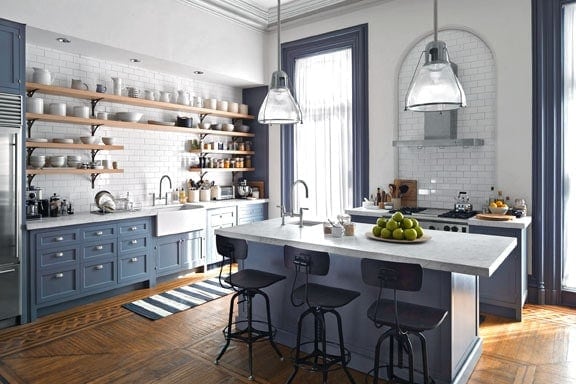 Photo: JOSHUA MCHUGH