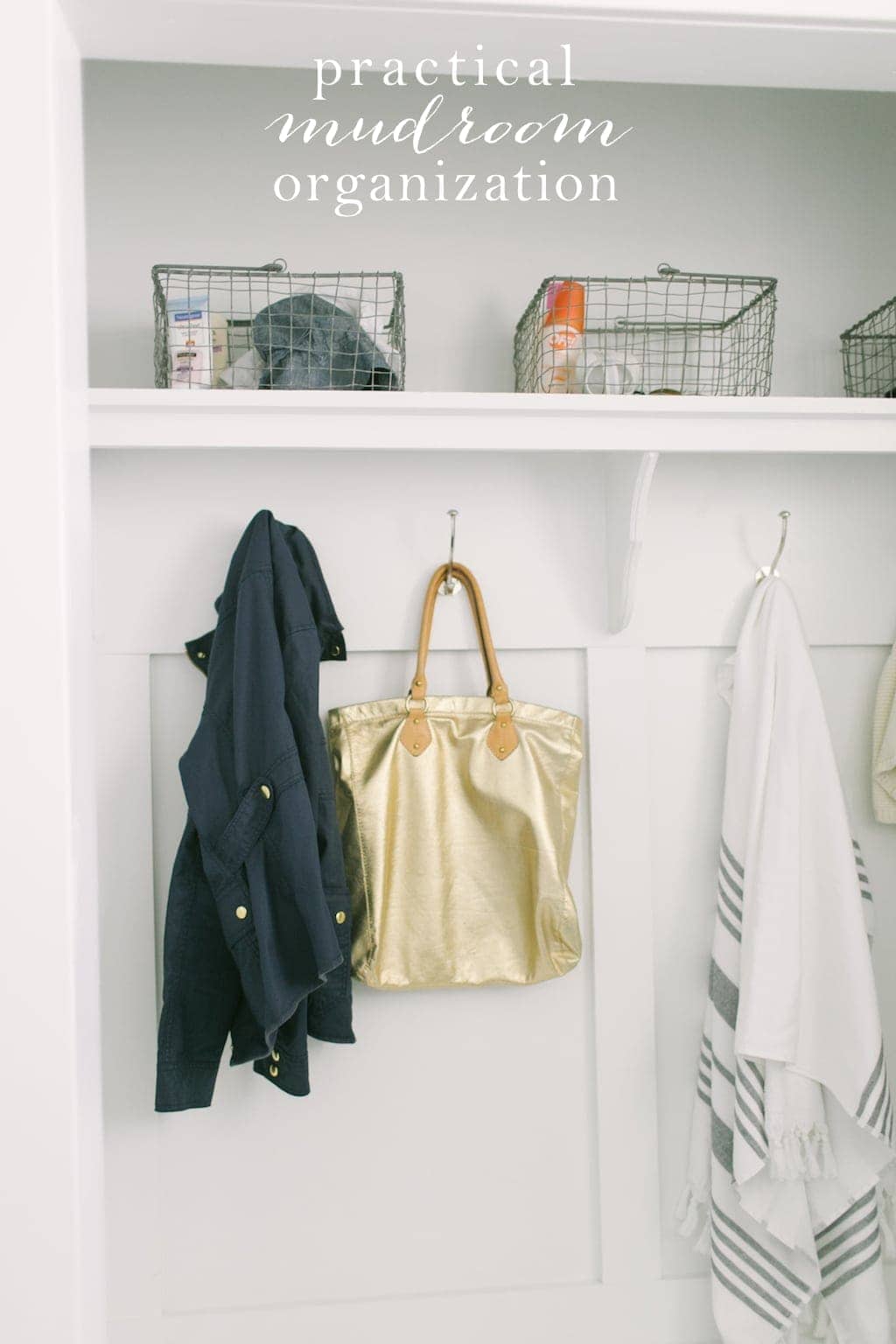 Whether your mudroom is large or small, there are plenty of ways to maximize storage & create a landing space as you & your family enter your home. Today I'm sharing a few of my favorite mudroom organization ideas – some of which I'll be implementing in our new home as we prepare to remodel!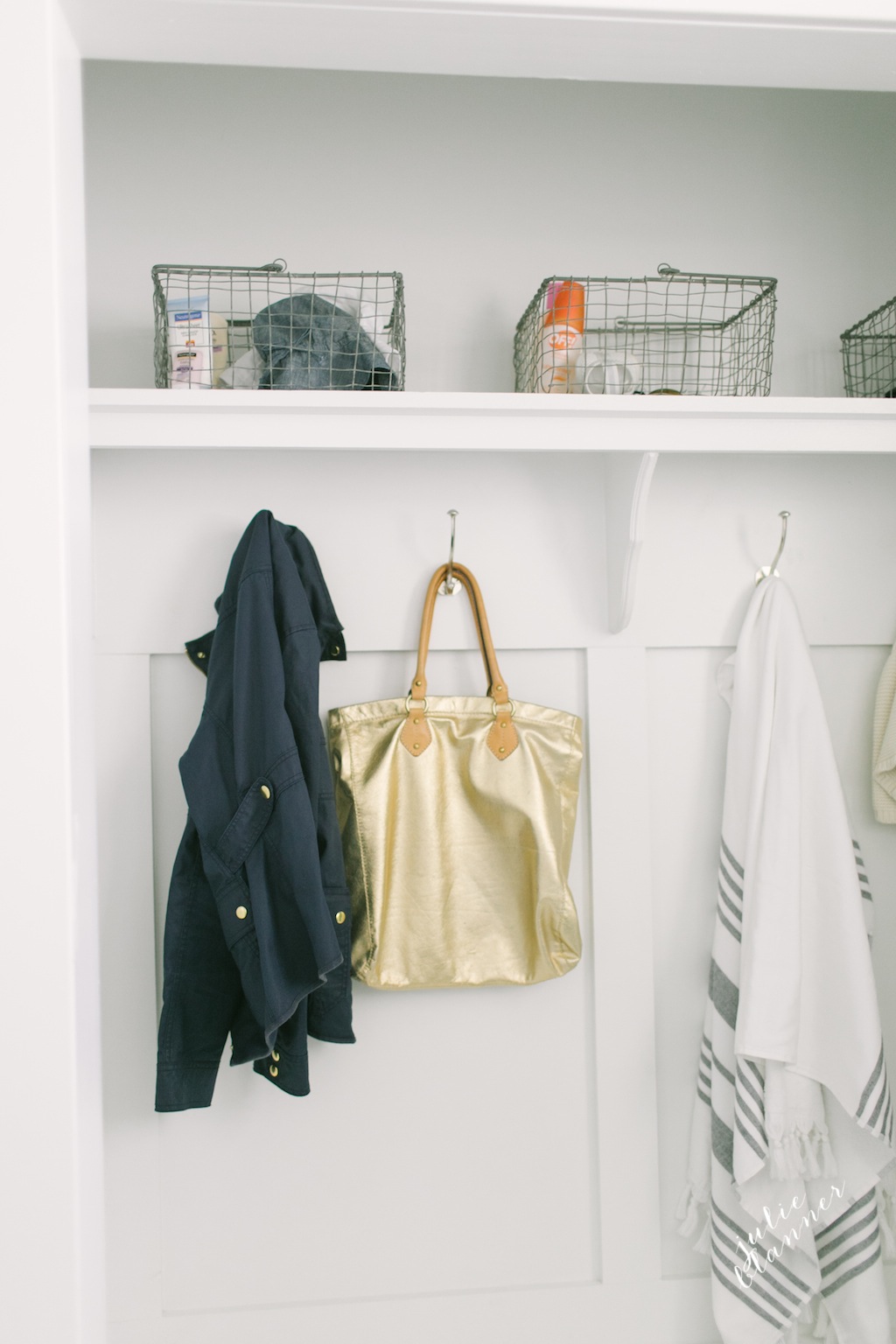 One of my favorite mudrooms is also the simplest – a simple board with coat hooks screwed in creates accessible storage for coats, scarves, dog leashes & more. Every inch is usable & accessible with the use of baskets.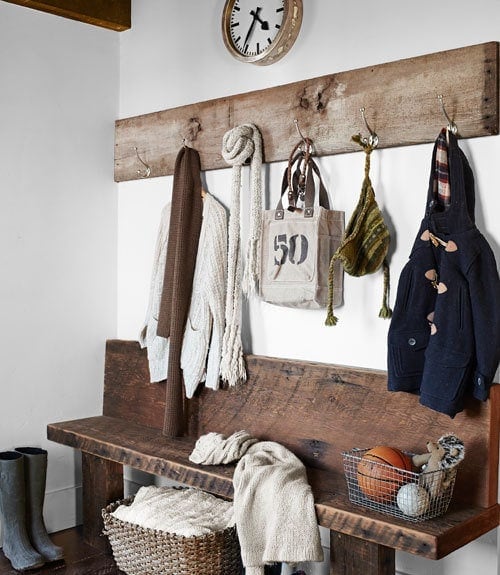 In this mudroom, hooks were added under the shelf, granting a few additional inches of usable space for an extra row of hooks below, intended for children. I also like the shoe shelf, creating storage both above & below for shoes.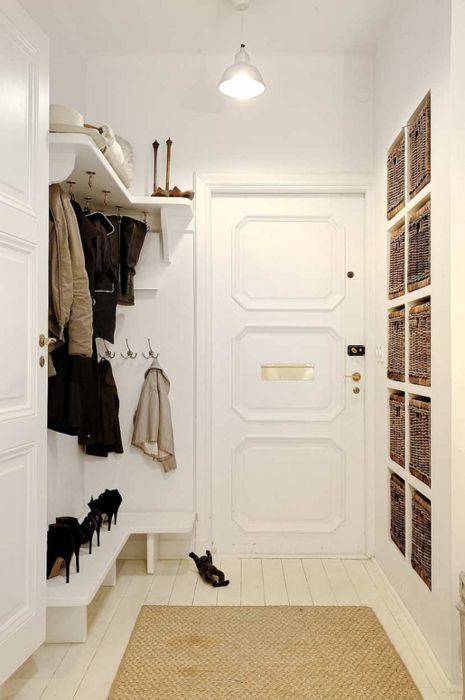 If you don't have a built in mudroom or live in a rental, use a wardrobe, coat rack or create your own garment rack.
A tray is a great place to keep rain boots. I particularly love this one from Target.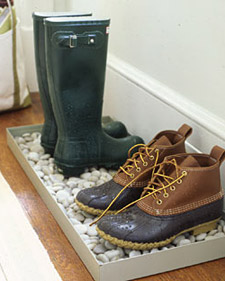 If you need a place to keep keys, wallets, etc, consider adding a shelf or a small piece of furniture, like a dresser for convenience.
Is your mudroom a place for pets? I love this idea from Better Homes and Gardens – a built in dog bowl drawer!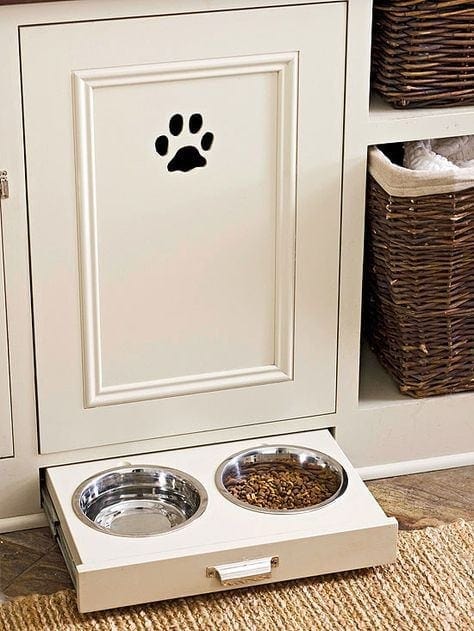 Key tools:
bench
baskets
hooks
calendar – to organize your life
Takeaways:
Compartmentalize – everything is better in groups.
Be practical.
Use what you have – rethink old things from other spaces before you buy new.
Think about how you use the space.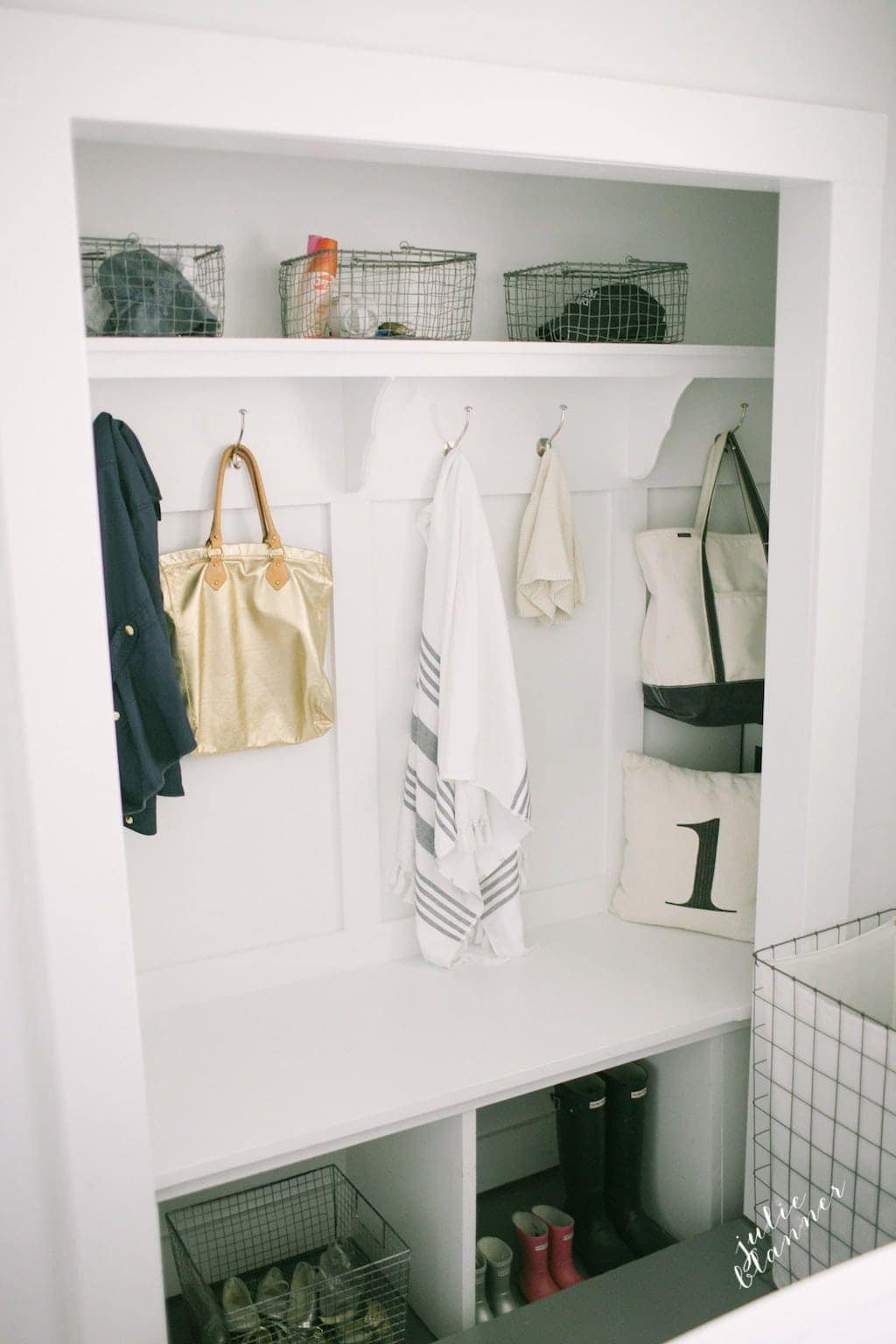 Do you have any additional tips to offer?
Julie