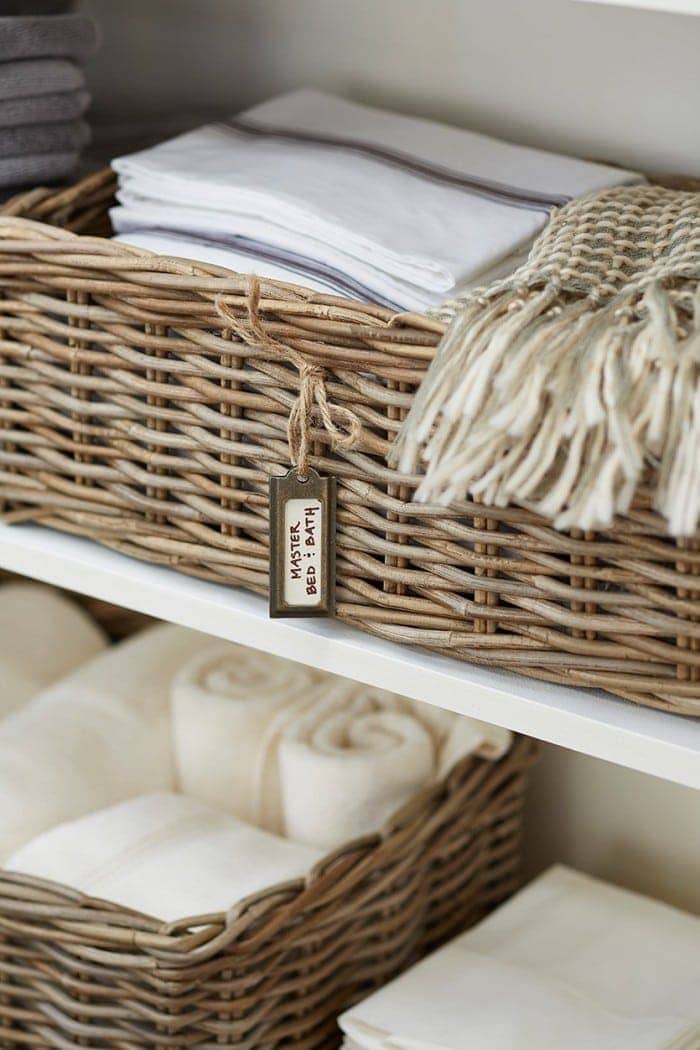 What? It's not the middle of the week? Well, it was when I started writing this, before my computer and I both froze. I hope you don't mind ;). This week was bittersweet. I had so much fun the last few weeks without having to rush the girls off to school and welcome exhausted kiddos home. We enjoyed a lot of time with friends and family. We visited Santa, went to the City Museum, saw lots of Christmas lights and celebrated Ani's 4th birthday. All good things must come to an end and we're back to our routine this week, which hopefully means I'll accomplish a few more projects around the house. I thought I'd give you a few updates with some behind-the-scenes photos I took after the girls went to bed and a little inspiration.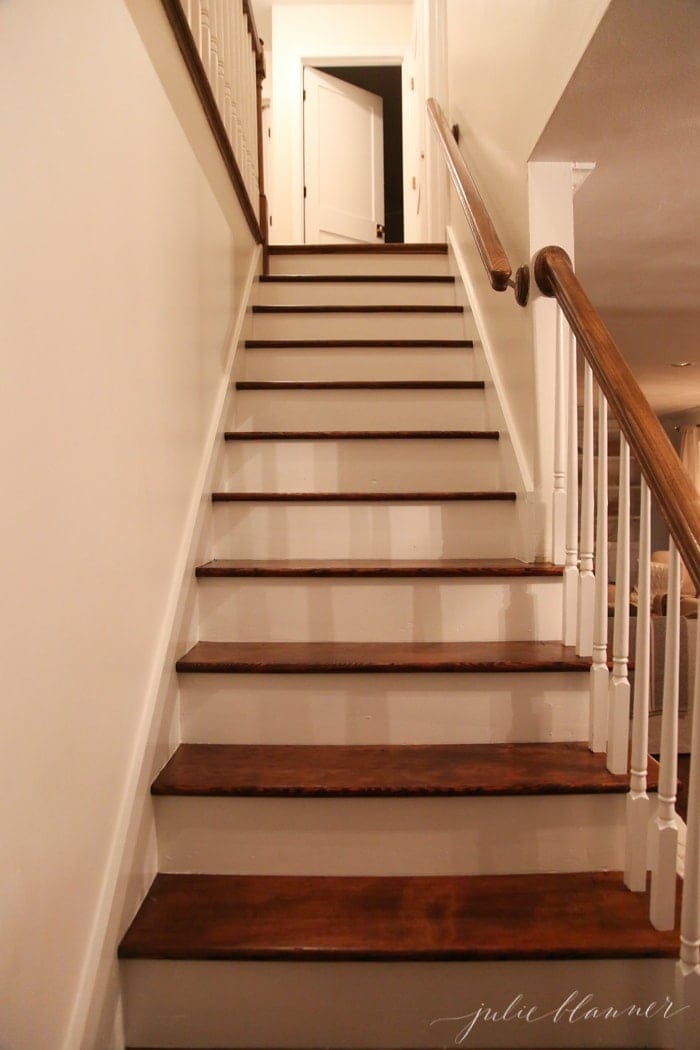 In late summer, we had the carpet removed from the stairs and stained them. This week the risers and spindles were finally painted. A runner will soon follow.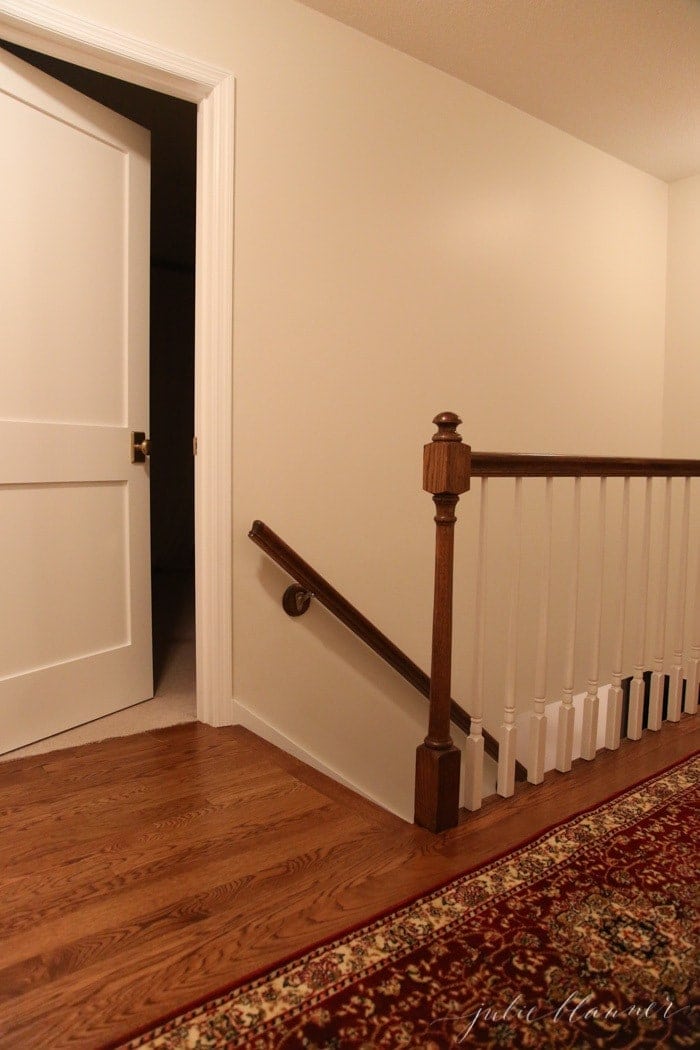 I have almost completely stalled out on the half bath in our foyer. To say that progress has been slow is an understatement. This time last year, I ordered the sink. Over the summer we had the popcorn ceiling removed and re-positioned the new toilet. We had hardwood floors installed and a month or two later the sink. I made an impulse purchase on a really heavy wood mirror that's so thick that the faucet I purchased wouldn't fit and it's just a little too wide for the sconces I special ordered. Still, I don't regret it. I'm hoping to install the pipes and faucet in the next week or two, followed by the mirror. I love how the room is coming along.
I have really been motivated to organize this month. Not quite as motivated as I was when I was nesting and pretty much eliminated Chris' shoe collection, but nevertheless, inspired. These are some of my favorite organization ideas that I've had pinned for years that I hope to implement this winter…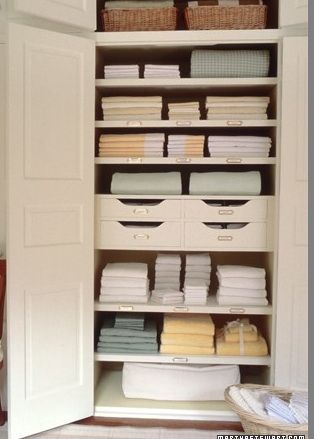 I spent the afternoon painting the inside of our upstairs hall linen closet to tap into my inner Martha. A saved the metal labels I used in our old house and plan to tag and label the shelves tomorrow.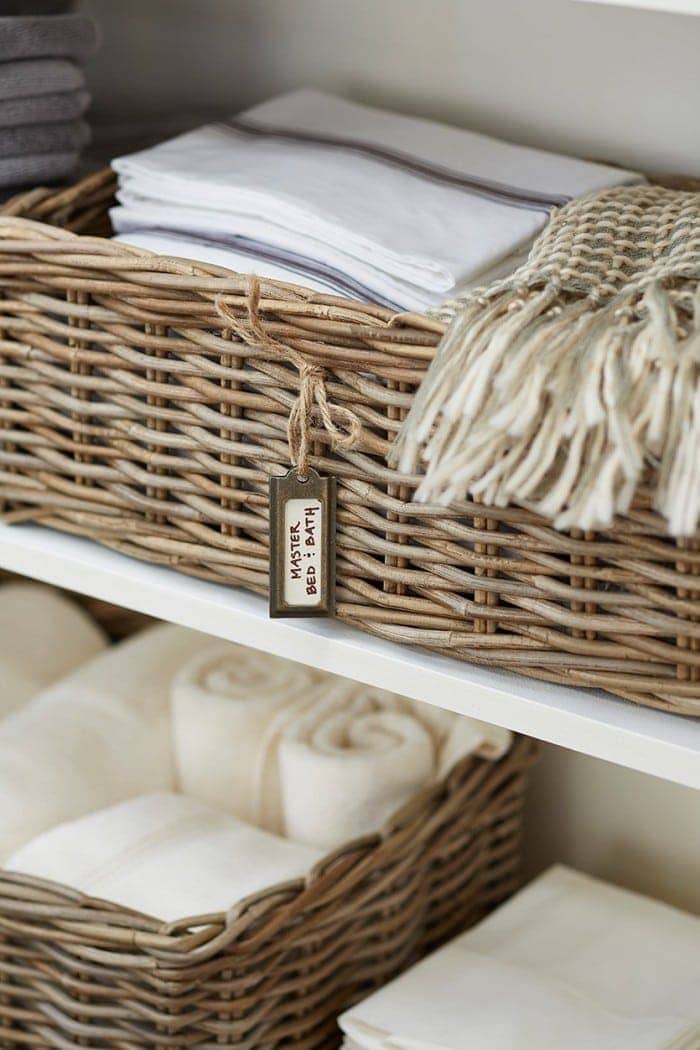 I love how Ballard Designs used baskets and labels to organize this linen closet as well.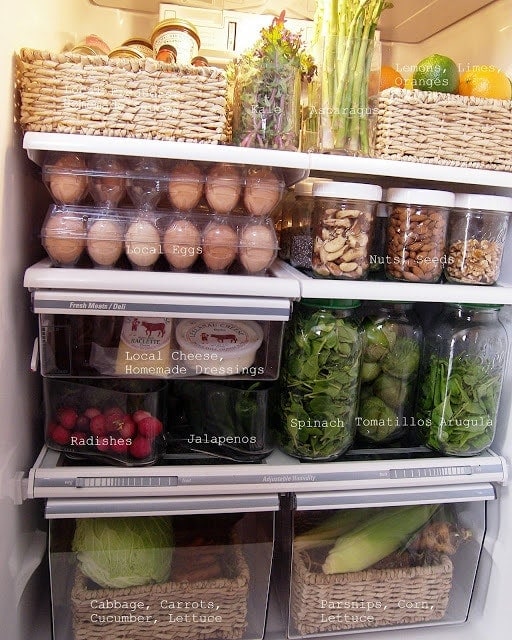 Okay, so maybe I'm not going to implement this one because I'm not sure how practical it really is and it requires over $100 in storage containers, but who wouldn't love opening this fridge? It turns out, I don't really need any extra incentive to open mine, so I'll just let it be, but I couldn't resist sharing.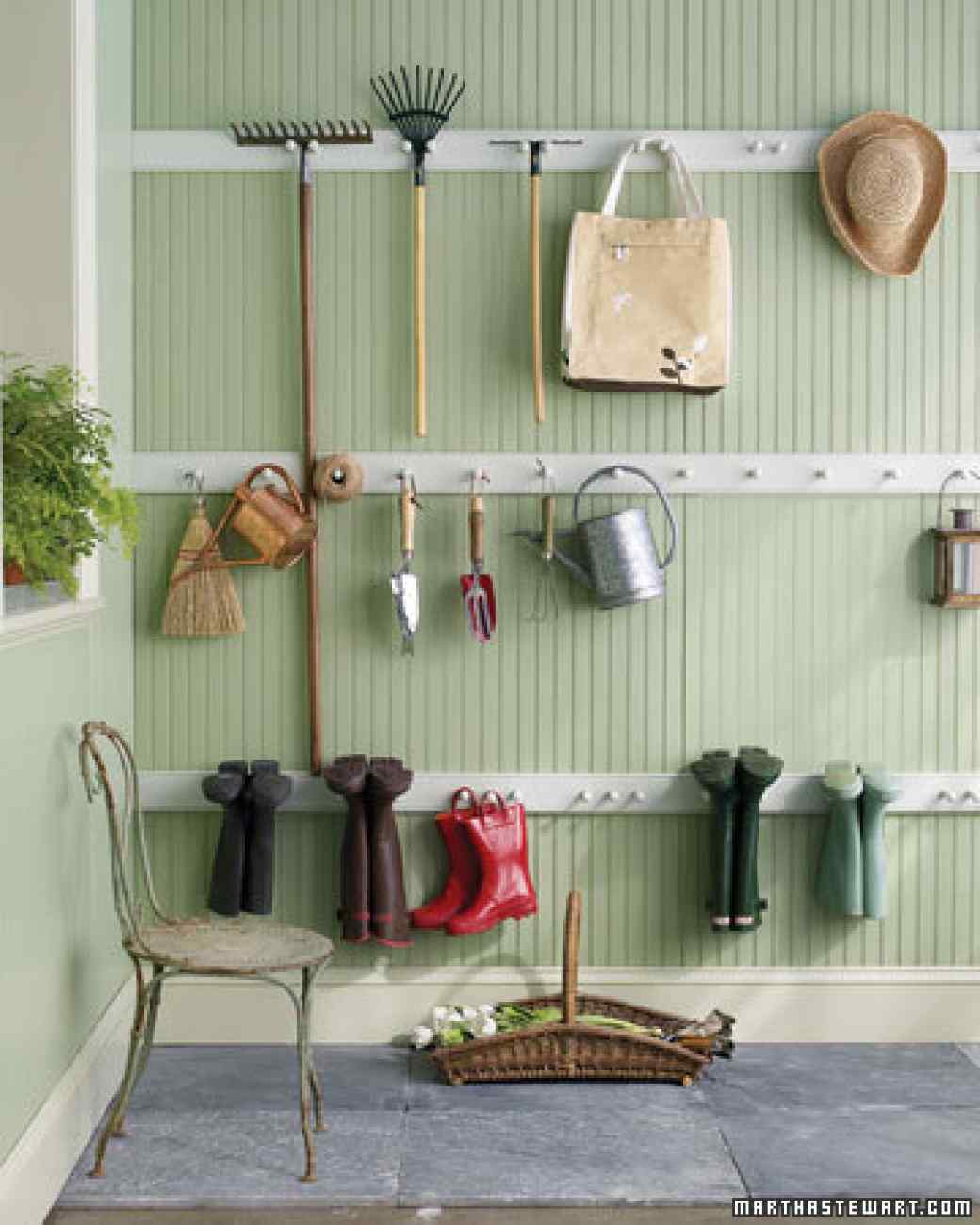 When it warms up, I look forward to painting the interior of our garage and adding peg storage. I'm hoping to find a system we can all stick to because our garage is always the first area of our home to show signs of disarray.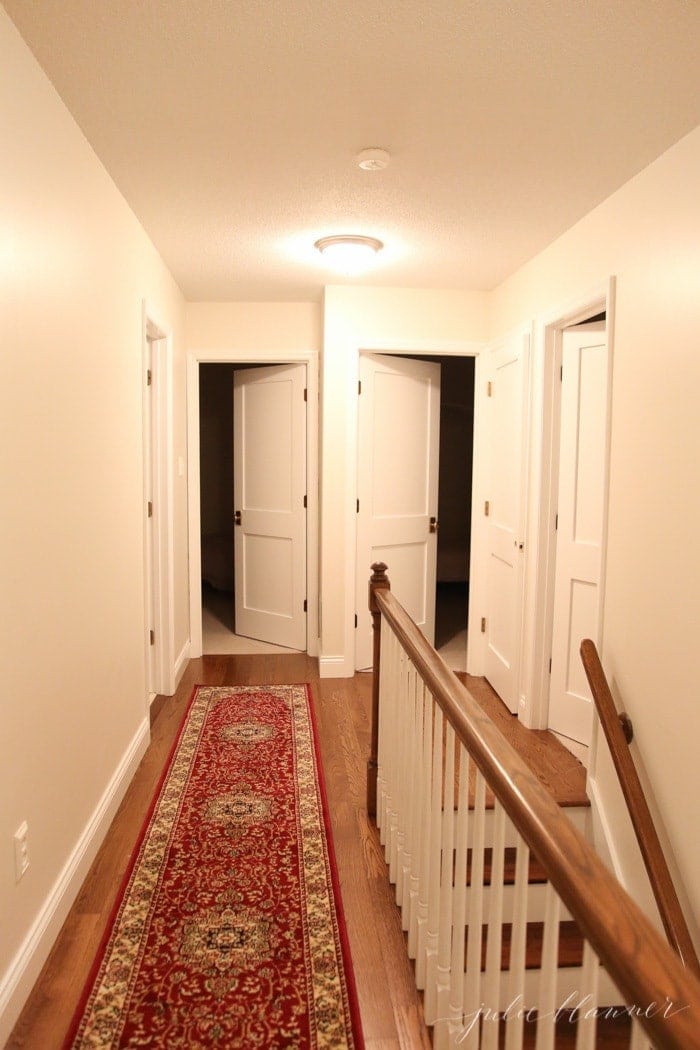 Our new interior doors are being painted this week and I added a new runner in the upstairs hall. I'm at a loss on fixtures to replace the existing hall lights – I'm considering 2 semi-flushmounts, but I'm worried it will look too much like a foyer. Any suggestions? I wonder what Lauren Liess would do?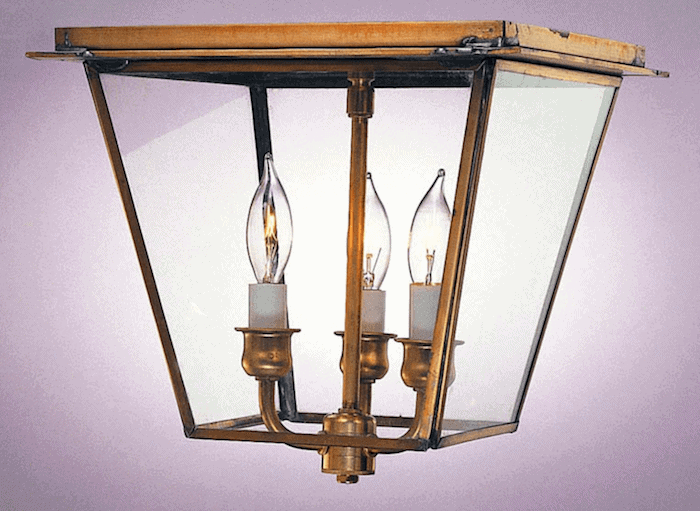 Of course I looked to Lauren Liess for hallway art ideas and she confirmed my initial idea of 2-3 vertical frames for the main area of the hall. If only I could add lighting as well!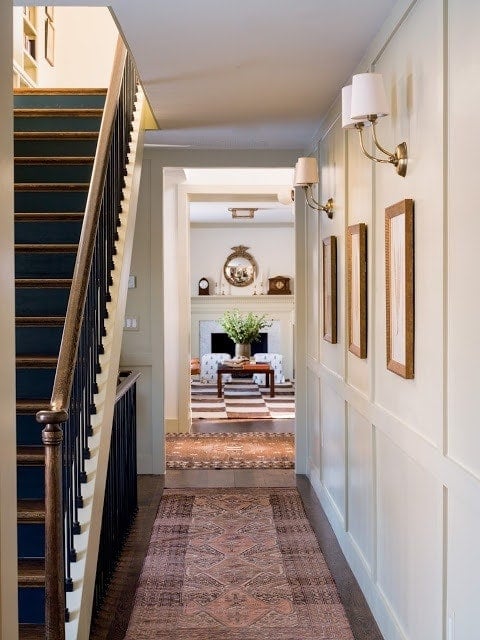 Today I'm also sharing a friend to follow. KariAnne has a way of brightening even the dreariest of days with her bright, beautiful home and personality. She will make you laugh – so read with caution, put down the glass of coffee or wine on your white linen sofa before clicking over to her blog, Thistlewood Farms. You've been warned.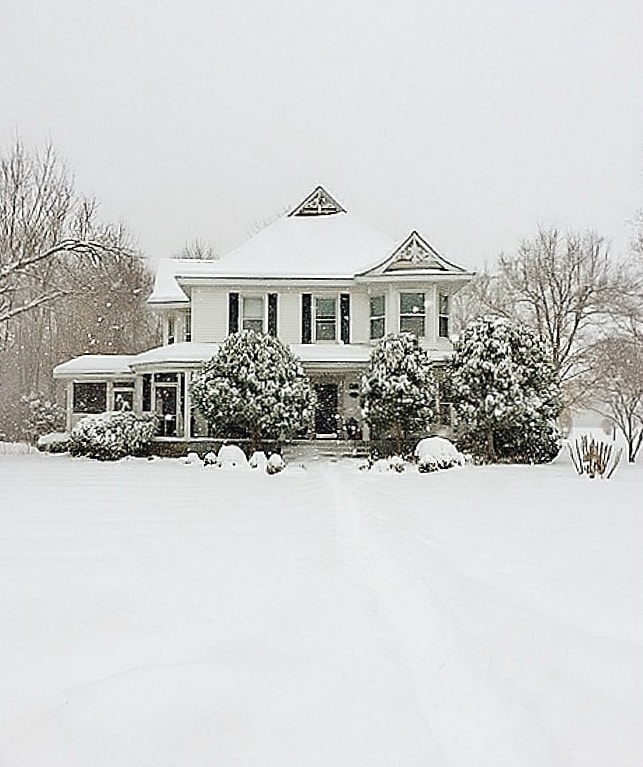 Happy Wednesday, or Saturday, whatever day it is, make it a beautiful one!